Is It Safe to Use an Appointment Booking Plugin for a WordPress Website?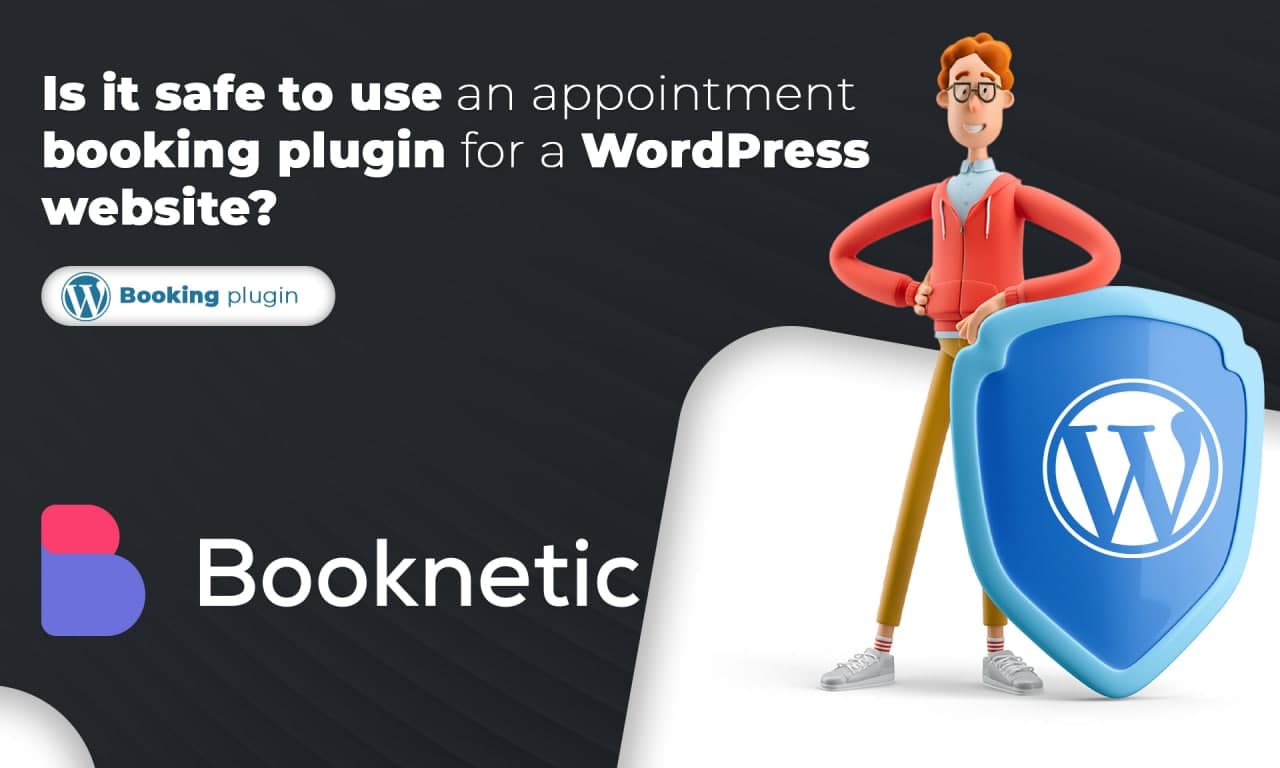 Is it safe to use an appointment booking plugin for a WordPress website? A 2016 study of hacked website owners by Wordfence showed that due to plugin flaws, 55.9% of WordPress websites were affected. And it makes sense that way! That while the core of WordPress can be secure, plugins add a wildcard that can't always be compensated for by the WordPress core.
The flexibility it provides users to add any number of functions with the aid of plugins is one reason WordPress is so popular. In the WordPress plugin, users can select from up to 50,000 plugins available for download. And that's not even counting the numerous free and premium plugins from third parties.
But too much variety leads to future complications often. Rogue plugins and out-of-date plugins can all provide hackers with a vector for obtaining access to your web. Here are a few ideas to keep the web secure by removing WordPress plugin bugs as far as possible to close specific potential gaps.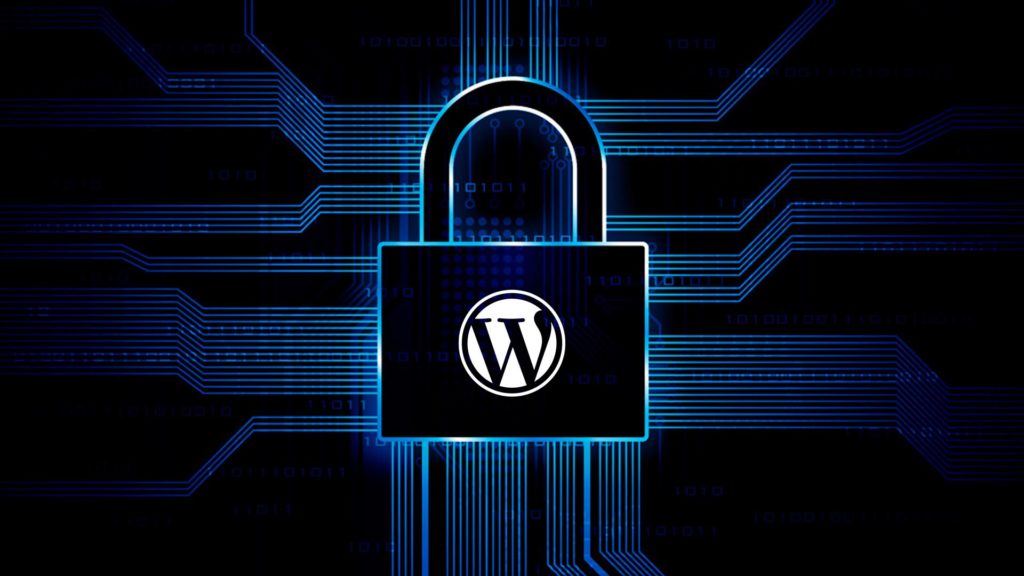 How to Search for Bugs in the Appointment Booking WordPress Plugin?
The WordPress Vulnerability Index is a good place to verify if any plugin is a security concern. The service detects plugins and their identified bugs. You can look up a plugin by name or filter all plugin bugs alphabetically.
If you catch a specific appointment booking plugin in the list, then check the plugin listing page for an update. If no update to patch the flaw occurs, you should disable the plugin for the time being, if necessary.
Use a Paid Plugin
Another way to catch such risks in time is to apply to paying utilities such as Plugin Vulnerabilities. And if you are using a plugin at risk, you can get an email alert about it.
You are much more likely to be able to reply quickly when you get this service's warning. You can also recognize these risks by running a search on your website from time to time. A plugin such as Plugin Vulnerabilities will not only check for all of your installed plugins but can also warn you of the most common security issues.
As for the risks that inevitably occur, you can opt to receive alerts. Recent attacks emerge almost regularly as hackers attempt to attack WordPress websites. You must continuously check for vulnerabilities for that reason.
Plugins Testing The Plugins
Installing a plugin to verify your appointment booking plugins might sound a little weird. Still, there are a range of WordPress plugins that can help boost your protection, and the two we're going to look at here will search the databases of WordPress bugs for you and alert you if you have some dodgy plugins enabled.
It should be remembered that all these security mechanisms are more than just plugin checkers; they are both WordPress round security devices.
Choose the right plugin
No plugin is 100% safe. But you can significantly minimize appointment booking WordPress plugin vulnerabilities by learning to determine and select quality plugins before installing them. Select the required plugins from reputable markets like CodeCanyon, the WordPress Plugin registry, or third-party shops you trust.
The WordPress registry vets each plugin before being downloadable by the public and CodeCanyon also has its testing system in place.
So, what do you check to figure out if downloading a plugin is good? Start with:
Users' Total Ratings
Users' Ratings
Compatibility and amendments
Installations Offered
Documentation and Help
It would be best if you also kept these considerations in mind when adding a plugin to your website:
When you have the cloud infrastructure to support it, you can install as many plugins as you want. What's crucial is that they are well coded for the plugins. That being said, one poorly written plugin will pull the website down.
A part of the active update log indicates that the plugin is supported by the creator and attentive to users' needs. On the other hand, just a few entries in this section could suggest that the plugin does not require any changes or enhancements.
Hundreds of excellent free WordPress plugins are available. But remember that there is still more responsive support for paid plugins, and they are up-to-date with the latest versions of WordPress.
It is helpful to practice downloading plugins on a needs-only basis.
And ask yourself, "are all appointment booking WordPress plugins safe?" as a little prompt before worrying about adding another plugin. Recall then that the answer is no. Are you in search of that plugin? Do you need the extra hole for security?
Keep the Appointment Booking Plugins Checked for WordPress
One of the most prevalent attack vectors for hackers is an out-of-date appointment booking WordPress plugin. In 2016, a study found, that three popular out-of-date plugins were the root of 18 percent of the hacked WordPress sites.
It is crucial to note that the plugin developers patched the bugs immediately, yet so many users didn't upgrade their plugins, which contributed to many hacked websites.
And if you chose the best appointment booking plugins to start with, if you don't keep those plugins updated, you're still in danger. But how can you ensure the plugins are all updated? One approach is to check for the upgrade button on your WordPress dashboard.
Uninstall Unwanted Plugins
Another powerful way to remain safe is to uninstall unuseful appointment booking plugins that you no longer wish to use. Although inactive plugins do not use RAM, bandwidth, or PHP, they take up server space.
And when they are present in significant quantities, they will bog down the web. But the key reason why disabled plugins should not be left around is that they can be used to run malicious code on your website.
Security of Booknetic Appointment Booking Plugin
Booknetic is one of the safest appointment booking plugins for WordPress websites. Booknetic has a Helpful Hacker badge which is important for the security of the plugin. What is the Helpful Hacker program?
The Helpful Hacker software enables people to complain to Envato about product vulnerabilities. Centered on the following principles, the software is operational:
Based on the effect on people, reported complaints would be prioritized, not based on financial benefits.
Swift resolution focused on our neighborhood effect, targeted at less than 72 hours after the report has been generated.
Shortly after solving the problem, identified problems will be revealed by Envato to the group.
Responsible disclosure, ensuring that you owe us a fair go before the vulnerability is revealed to the world to fix the problem. This lets to secure customers' security and privacy.
You can use the form to report the Envato market's vulnerability if you think you have noticed a general security vulnerability in an Envato product. They will confirm receipt and follow-up for complete disclosure following resolution with verification and target date.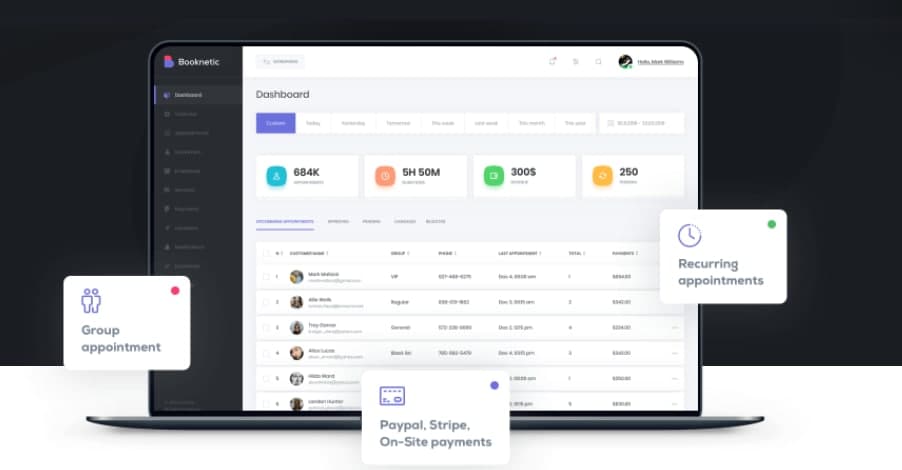 With this program, Booknetic is safer than other appointment booking plugins in WordPress. You don't have to worry about the safety of Booknetic. Just install and enjoy our booking plugin. Try our demo version and see all of our features.
Final thoughts
For the most part, though, we know that these commonly used and cited appointment booking WordPress plugins are stable. They come with millions of installs, vital feedback, and plugin creators who have worked tirelessly to build a good reputation in the community by creating error-free plugins and providing top-notch support.
Plugins are great. They allow you to do great things with your WordPress. But on your WordPress platform, plugins that are either poorly built or out-of-date can open up to hackers.
By choosing the Booknetic appointment booking plugin you will go a long way towards reducing the risk of falling victim to WordPress plugin vulnerabilities.
Sign up for our newsletter
Be the first to know about releases and industry news and insights.
Let's

get started

on something great
Booknetic is a simple yet powerful plugin for accepting online bookings & payments on your WordPress site.