How to increase appointments around Valentine's Day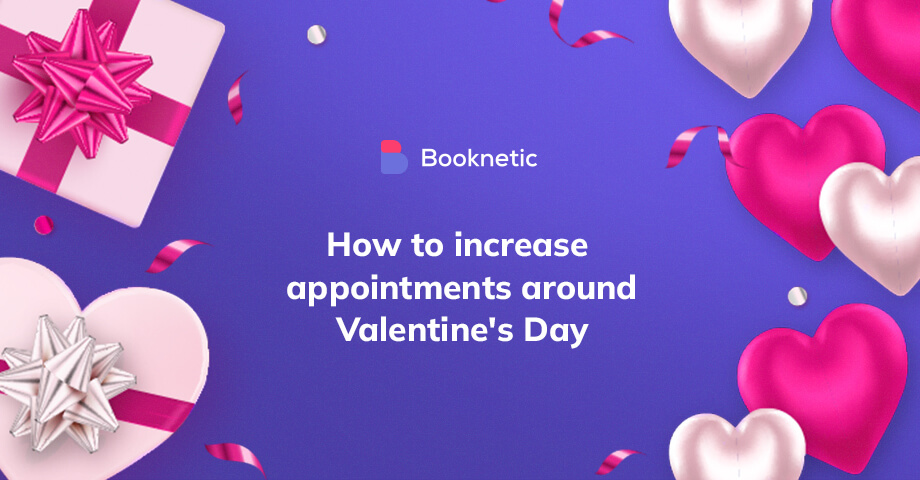 Valentine's Day is important in history. It reminds us that love is an essential part of our lives and we should show love and appreciation to our significant other.
As a business owner, this holiday becomes much more than a reminder. It transforms into an ample opportunity. Whether you run a car rental service, a gym, or a health clinic, there are several ways to capitalize on the love season and make your business stand out.
This blog will explore tips and strategies to maximize appointments around Valentine's Day and creating a memorable experience for couples. From social media promotions to in-store decorating, we'll cover everything you need to know to make the most of this romantic holiday.
Why Valentine's Day is essential for my business?
According ot CNBC, Valentine's Day spending is expected to increase by 8.3% from $23.9 billion to $25.9 billion this year. People tend to spend more and want more experiences during this period. You will gain long-term customers if you can create this experience and present it attractively.
The more important question is, "How can I profit from Valentine's Day?"
We got you covered for that. Making a profit on Valentine's Day is simply rearranging and customizing the customer experience to fit Valentine's theme. Meaning you should create the following:
Specialized marketing strategy
Unique in-store experience
Partnership offers with local businesses
Cozy experience using technology
Eye-opening marketing strategies for Valentine's Day
Creating the right marketing strategy is vital to increase appointments around Valentine's Day. Generally, a good marketing strategy should follow these rules:
Have a distinct target audience
First, research your product extensively, determine its main benefits and identify a segment that can use its features. Understand their needs, preferences and what values drive them.
Make your goals crystal clear
Every marketing strategy has a goal; communicate it to everyone on your team and create a roadmap to achieve this effectively.
Be situational
Every business has a different environment and marketing strategies should change depending on your environment. What works for one segment or group may not work for the other. Make sure to create your marketing strategy based on your unique situation.
Go SMART
There is no way to measure the success of your marketing strategy if you don't have KPIs. Define marketing goals and measure the success of your campaigns according to them.
Utilize right communication channels
Whether you are going the traditional or digital route having the proper communication channels is a must. Find the most efficient communication channels to deliver your message more effectively.
Be adaptive
Even if you create the most successful marketing strategy and execute it flawlessly, there is still room for development. Always look for customer feedback and new opportunities.
Foster engagement
The goal of a marketing strategy is conversion. Engaging with your customers increases the possibility of booking funnel conversion. Build your marketing strategy with engagement in mind and use every chance of engagement to build better relations and sell your product.
Test and refine
Marketing is a continuous process. You should always try new things or add on top of already working ideas and turn it into something astonishing. It ensures that you are always innovative and ahead of the competition.
Keep these in mind when creating the perfect marketing strategy for Valentine's Day. Even though your timeframe is limited, you can always build on top of your best marketing strategies next year.
Unforgettable in-store experience for Valentine's Day
In modern times, customers don't come to you just because your product is excellent, your venue is located in a great place or you always smile at your customers. Of course, all of them are great, but customers come back to you because of their experience.
You need to give the best experience to your customers to win them over. Only then will your customers have no choice but to choose you as their primary service provider.
If you want to increase your appointments, especially around Valentine's Day, it is essential to give them an unforgettable experience. You can achieve this by:
Personalization
Giving a personalized experience is one way to ensure your customers remember you. You can achieve this by asking questions and taking notes. Then, you can add little thank you notes, celebrate their birthdays, offer some discounts on their anniversary and even offer personalized products for some special events in their lives.
Customer support
People often need to remember what services they get from you or which product they bought. But they remember how they were treated. Be attentive and careful when you are interacting with your customers. Even if you can't do anything, at least try to solve the issues they are facing.
One great way to achieve this is by giving quality advice and helping people save money or time. People remember those who offer a cheaper option for better quality. You can add a specific product or a service option just to create an impression. You can also improve this by using social media for customer service.
Atmosphere
The atmosphere of a store directly impacts customer emotions thus customer retention in appointment booking services.. It also helps you build a brand image to help customers remember you. You can achieve this by isolating the inside of the store from the outside and creating a working ecosystem.
Better accessibility
Offer better working hours. You need to catch up if you are not working when most of your potential customers arrive. Make sure to have flexible working hours, especially during Valentine's period. You can also offer complimentary service to get more customers.
After-sale customer care
Providing excellent customer service is the first rule. But, if you want to be remembered, go above and beyond. Don't be satisfied with helping them when they have a problem; reach out to them to ensure they don't face any issues. Let them ask you questions and answer them patiently.
Value creating partnerships
Getting together with local businesses to offer different services and bundles is a great way to build strong customer relations. It is also an excellent opportunity to build better connections and increase appointments around Valentine's Day.
Unfortunately, you will only be able to offer a partial experience to your customers. You can only specialize in a handful of activities. However, you are not alone. There are plenty of businesses around you that also have the same objectives and have their expertise.
Get together to create a value offer to capture more customers and satisfy them with their overall customer journey.
Here are some specific examples of how you can collaborate with other businesses in your area to boost appointments around Valentine's Day.
Note that these examples are specific to the spa business, but you can easily customize them to fit your business.
Florists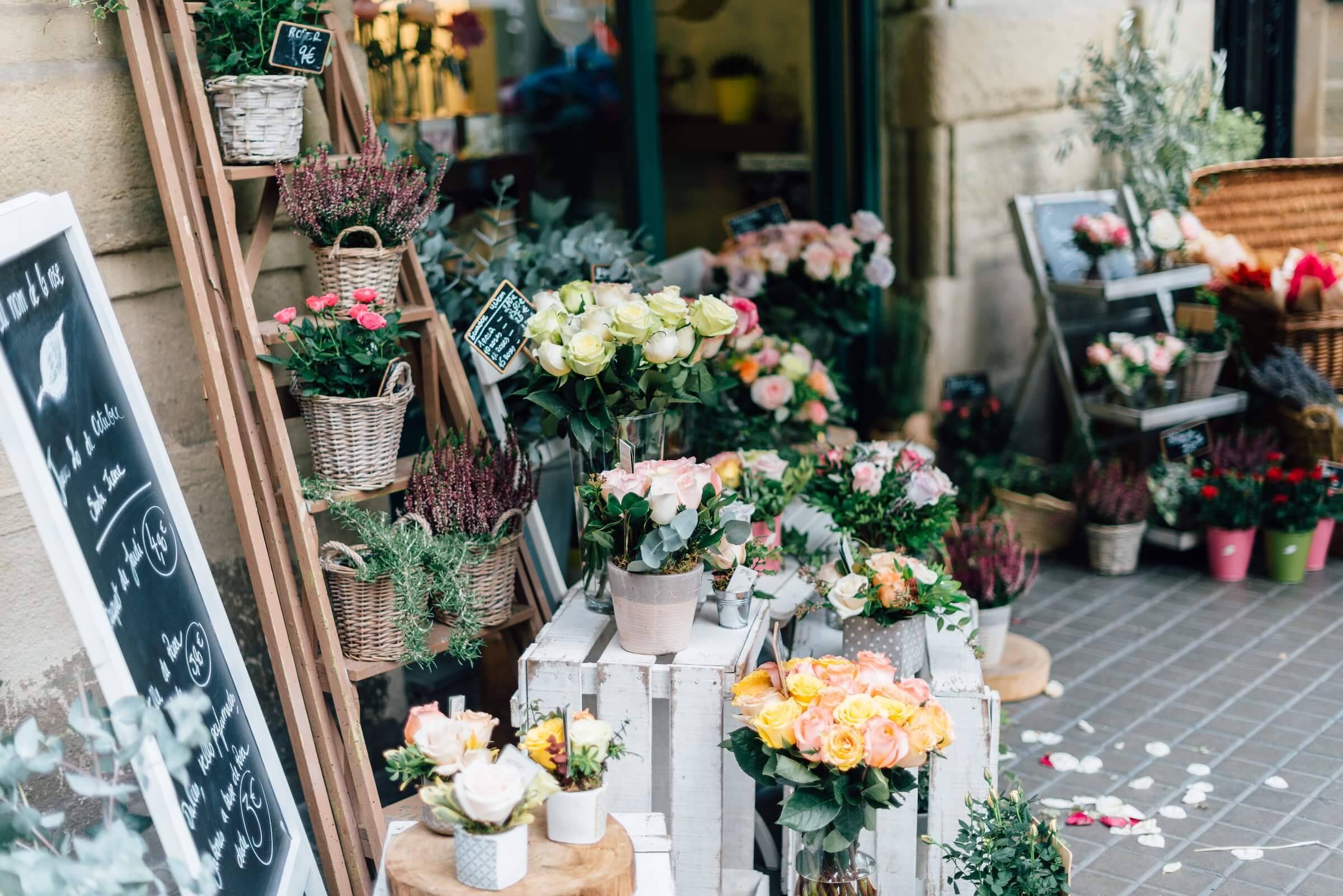 Partner with your local florist and add a bouquet to all your orders. It is also possible to surprise your customers at the end of their sessions with a bouquet.
Overall, you make a good impression on couples and strengthen ties with local businesses.
Restaurants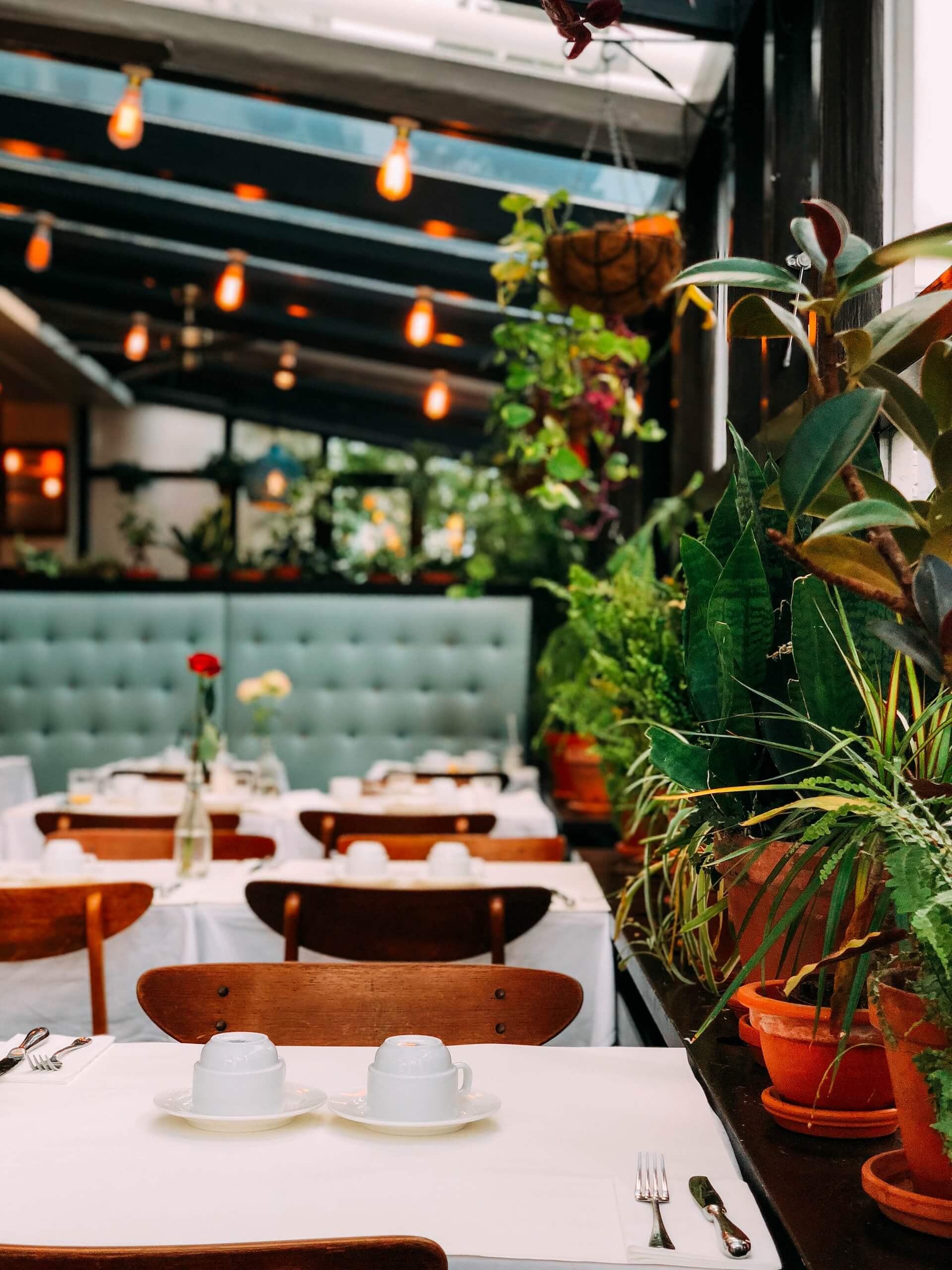 Getting a massage can create a sense of hunger in your customers—partner with your restaurant to offer a relaxing spa session and a romantic dinner afterward.
Hotel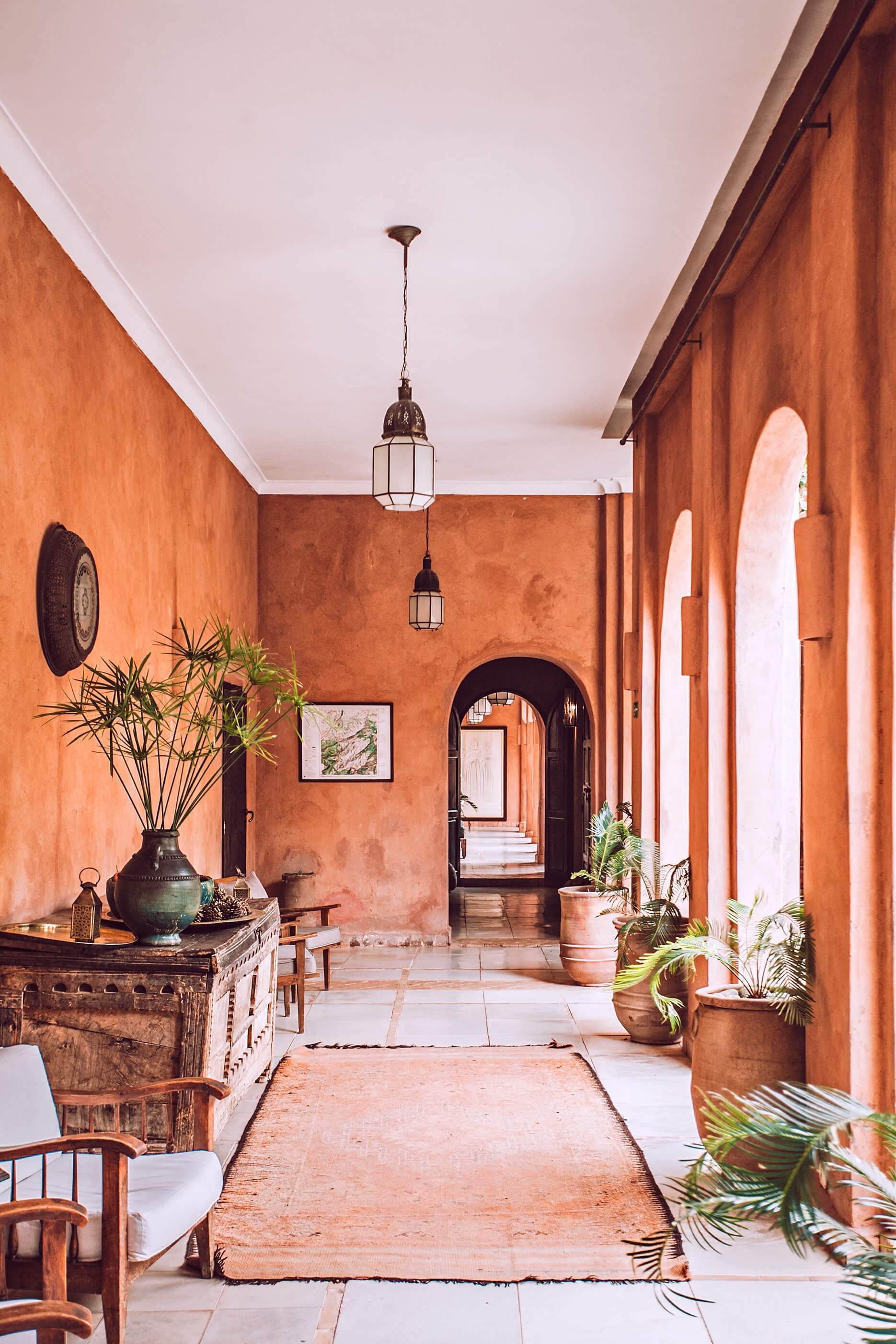 With all the chaos of Valentine's Day, some couples just want to relax at the end of their day. You can offer an excellent spa experience, take them to dinner in a romantic hotel, and give them an overnight stay.
==> Also read: How to choose an online hotel booking software?
Gift shops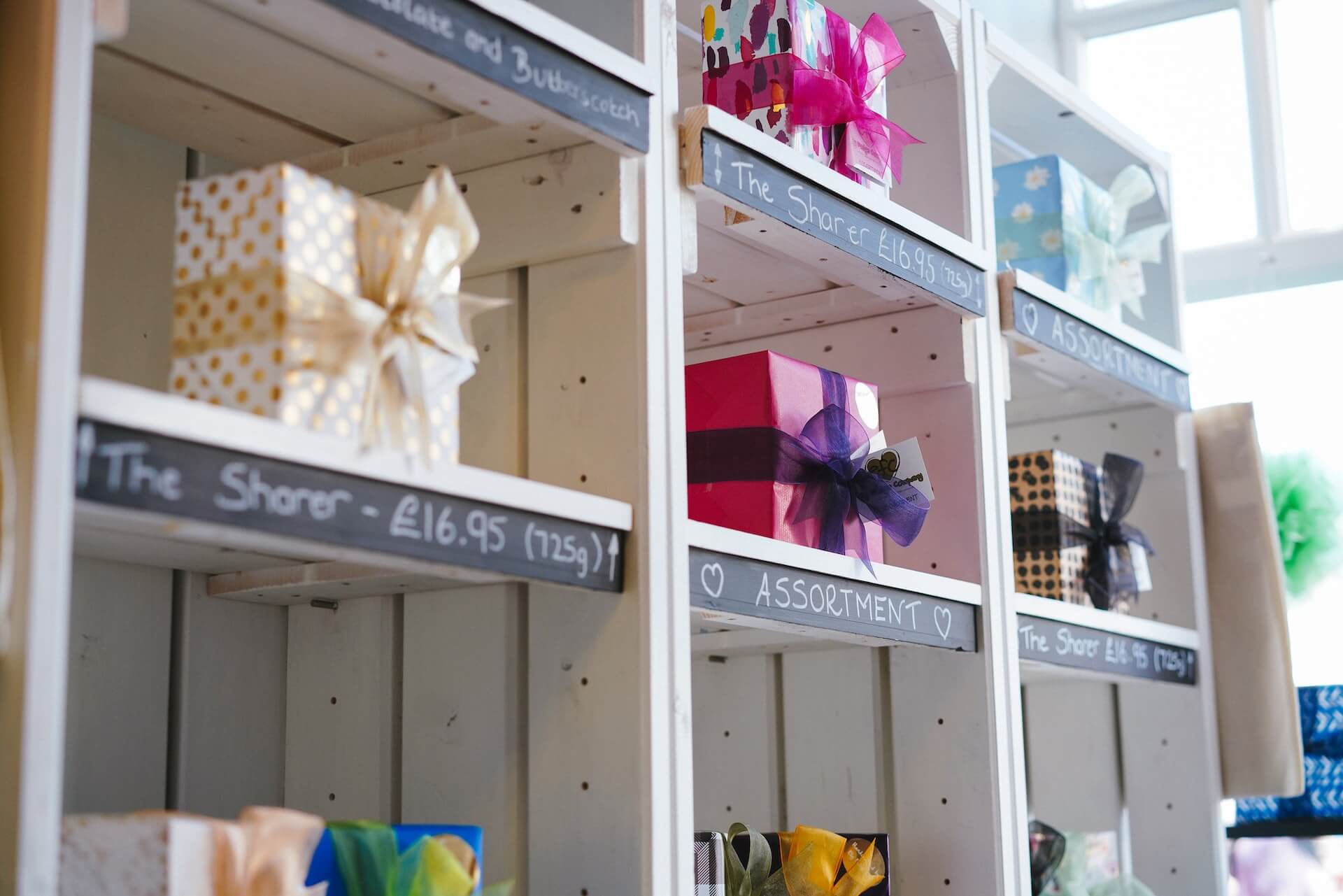 By partnering with your local gift shop, offer customized gifts and add little gestures. Depending on your customer, these can range from little side offerings to custom handmade pieces or art.
Wineries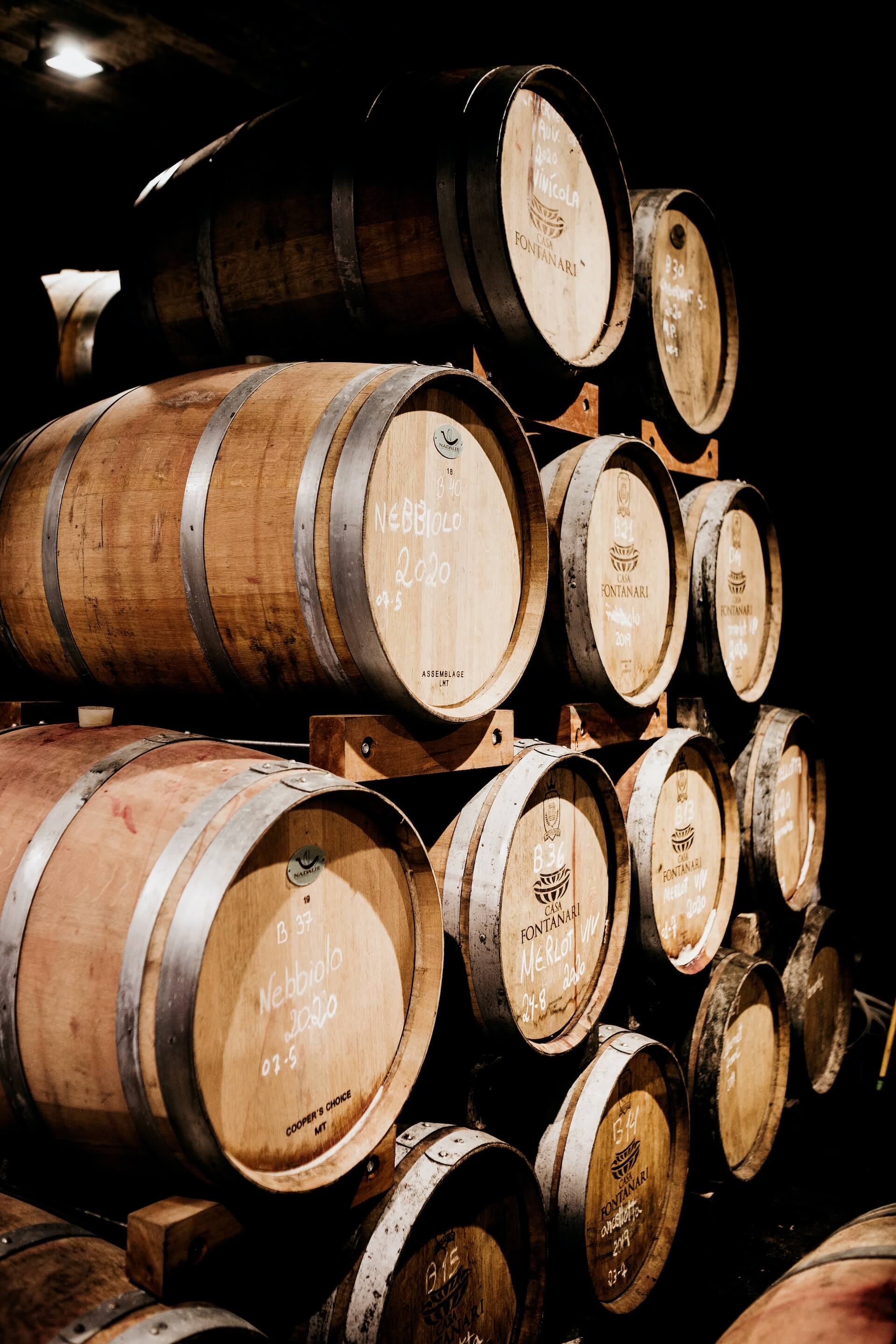 Consider partnering with a local winery. Give your customers a special Valentine's Day wine to compliment their spa experience. It is an excellent opportunity to transform a relaxing massage into a romantic Valentine's Day memory.
Chocolate shops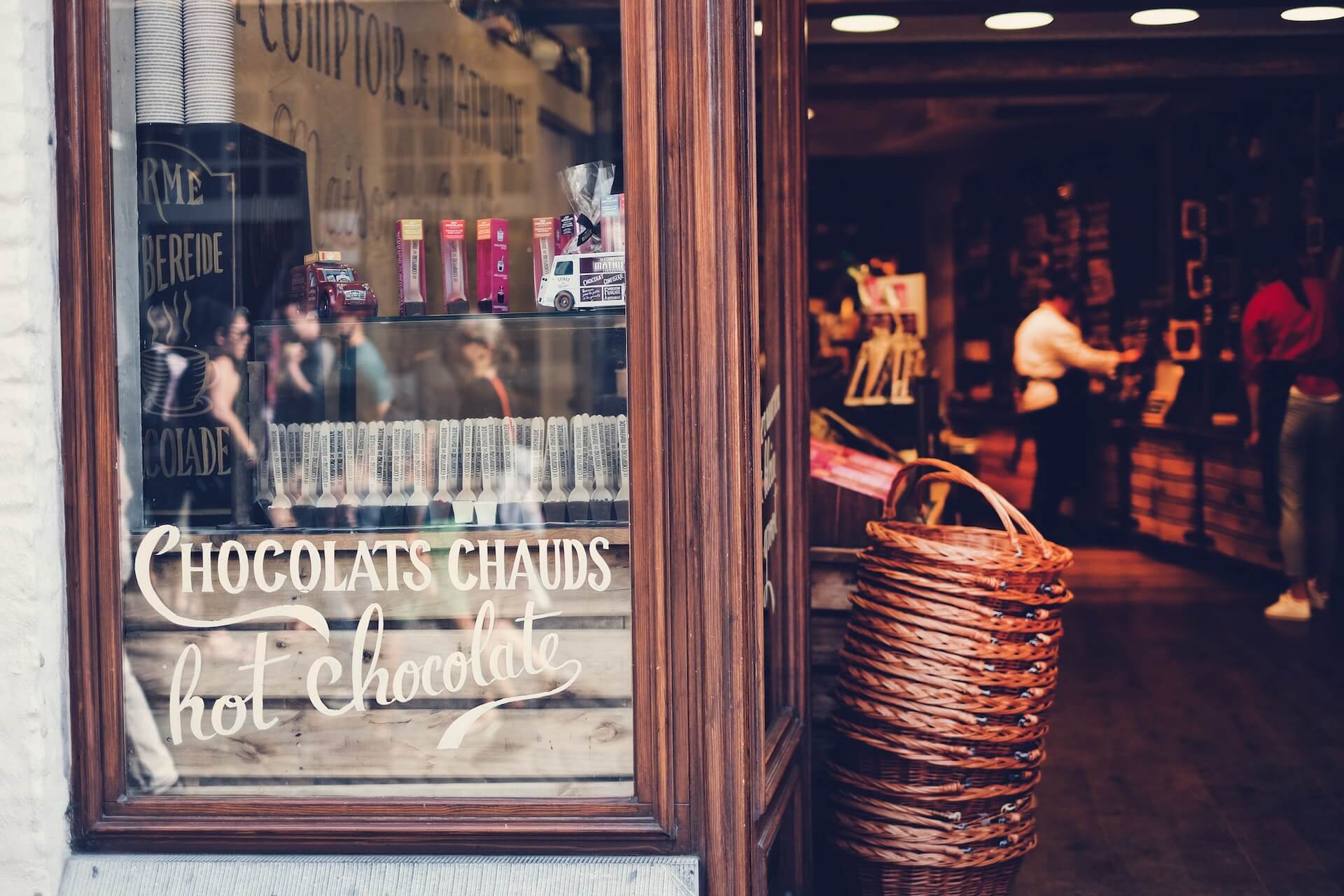 Chocolate is the most popular item on Valentine's Day and there is a reason for that. Add custom made chocolates to the little gift boxes you make and greet customers with an unforgettable gift.
Offer a complete package
The best way is to combine all of them into an excellent package. Complement the massage with a bottle of wine and a bar of chocolate, give them a flower at the end, take your customers to a restaurant where they will have a romantic dinner, and then send them to a hotel for a full Valentine's Day experience.
Use technological wonders
Technology makes our lives convenient. Anyone using a smartphone for the past 10 years already acknowledges this as a fact. It can also help you during Valentine's Day to increase your appointments.
Technology can also do wonders for your business. You can use online appointment booking systems to increase upsells. You can offer a seamless mobile app with loyalty programs and announcements. You can also create a complete virtual experience to give your customers the quality time they want.
Online appointment booking systems
Benefits of online appointment scheduling for small businesses are evident. It is much more convenient for customers, so conversion rates go over the top. It is also easier to manage because you don't have to manually create a schedule and update it every time a customer makes a change. Everything is handled automatically.
Online appointment booking systems also allow you to create a unique and individual experience for your customer. You can create a booking form to determine which information you need from customers.
Giving customers the ability to book online can transform your business entirely. The best thing is that you don't need extensive technical knowledge to add an online booking, even though it is a highly technical process.
You can let your customers book online with Booknetic, a fully automated appointment booking plugin. With Booknetic, you can make online appointments, accept payments, send automatic reminders, customize information flow and manage your staff effectively. It also has advanced features like conversion tracking and webhooks to simplify business management.
In the end, offering the option to book online is a feature that will make you stand out and differentiate yourself from your competitors.
Get Booknetic to improve your online bookings.
Mobile apps
Having a mobile appointment booking app is a great plus for your business. It is possible to offer loyalty programs, send notifications and announce changes in your business. People use their phones extensively; that's why it is a sound communication channel. With a mobile app, you can easily communicate your message with the customers.
A mobile app also lets your customers interact with your services more efficiently. Let your customers learn details about your services, book online, add comments and rate their experiences. Also, give them points that can be used to get free services. Here, you got yourself a self-sustaining ecosystem that will make you money.
Virtual experience
In modern days, customer journey and customer experience is the determining factor of the success of your business.
Whether you use Zoom to conduct your services online, create an online interactive guide for customers, or simply create an internet show, your main goal is to make your customers feel optimistic about it.
If you are a car mechanic shop, having a virtual interactive guide can help your customers identify sources of significant problems and direct them to you to solve their problems. You can increase appointments around Valentine's Day if you put a direct link between your virtual product and in-store experience.
The virtual world offers you the same opportunities, if not more. Entertain a few virtual experience ideas on your mind and test them to measure their success rates when you get the chance.
Some of the best Valentine's marketing strategies for selected industries
ChatGPT has created several tips and recommendations to implement as a business and marketing strategy during Valentine's Day. They are as the following:
Car rental:
Offer special deals on luxury or sporty vehicles for couples looking for a romantic getaway.
Create a special playlist or driving route suggestions for customers to make their road trips even more special.
Partner with local hotels, restaurants, or tourist attractions to offer complete Valentine's Day packages.
Gym/fitness:
Create a couples workout challenge to encourage couples to get fit and healthy together.
Offer a "Date Night" workout event for couples to participate in fitness activities together.
Provide special couples yoga or dance classes for a romantic workout experience.
Dentist:
Offer a couples teeth whitening package at a discounted rate.
Create a special "Love Your Smile" photo booth for couples to take romantic photos together.
Provide a special oral health kit for couples to maintain their healthy smiles together.
Health clinic:
Offer a special couples massage package, including a relaxing couples spa experience.
Offer a "Love is in the Air" promotion for couples to receive free flu shots or other health treatments.
Partner with local restaurants or florists to offer couples a complete Valentine's Day health and wellness package.
Photographer:
Offer special packages for couples to capture their love story through professional photo sessions.
Provide a photo booth or backdrop for couples to take romantic photos together.
Offer a special deal on photo prints or digital images for couples to create their own romantic keepsakes.
Consultant:
Offer a special couples' coaching package for partners looking to improve their relationship and communication skills.
Partner with local hotels or restaurants to offer a romantic getaway package for couples.
Offer a special deal on couples' therapy sessions for partners looking to work through relationship challenges.
Psychologist:
Offer couples counseling sessions focused on relationship building and intimacy.
Provide a "Love & Relationships" workshop for couples to attend together.
Offer a special deal on individual therapy sessions for partners to work through personal challenges affecting their relationship.
Ready to boost appointments around Valentine's Day?
Consider implementing a strategic plan incorporating a mix of marketing methods to increase appointments around the Valentine's Day season.
There are many effective ways to attract and retain customers, from irresistible promotions and packages to creating an atmosphere that leaves a lasting impression and forming local partnerships.
By following these tips, any business can profit on this romantic occasion and generate more profit. So don't put it off any longer; start preparing your Valentine's Day marketing strategy today!
Sign up for our newsletter
Be the first to know about releases and industry news and insights.
Let's

get started

on something great
Booknetic is a simple yet powerful plugin for accepting online bookings & payments on your WordPress site.