How to Make a Car Rental Reservation System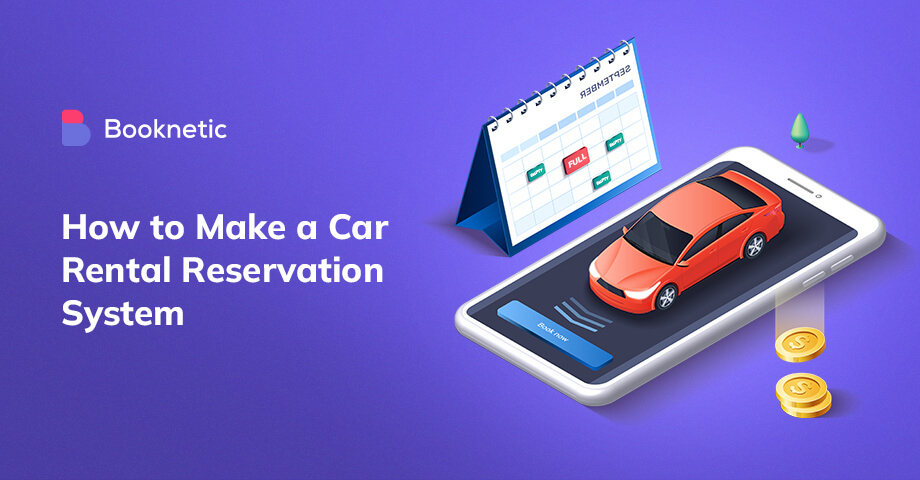 If you've ever had to rent a car, you know how frustrating it can be to arrive at the rental counter and wait in line for hours. In some cases, you might even be told that your favorite car is already rented out or they don't have any vehicles left to rent.
The good news is that there are ways to ensure this doesn't happen again. You can easily create a reservation system for your car rental business.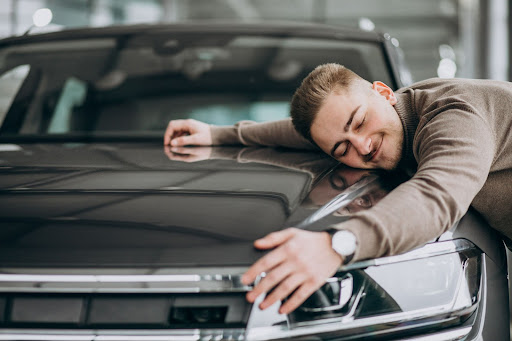 This article will show you how to create an easy-to-use reservation system so that customers can book their rental cars in advance and avoid long lines at the counter.
What Is A Car Rental Reservation System?
A car rental reservation system is a tool that allows you to reserve a car with a rental company. It's used by businesses that need to ensure they have the correct number of vehicles on hand at all times, and it can also be used by consumers who want to know exactly when their cars will arrive.
The system will allow you to schedule your pickup and drop-off times and any other pickups or drop-offs needed along the way. It can help you plan out your entire trip so you don't have to worry about what kind of vehicle you'll be getting when it's time for a changeover.
How to Make a Car Rental Reservation System?
Design and Prototype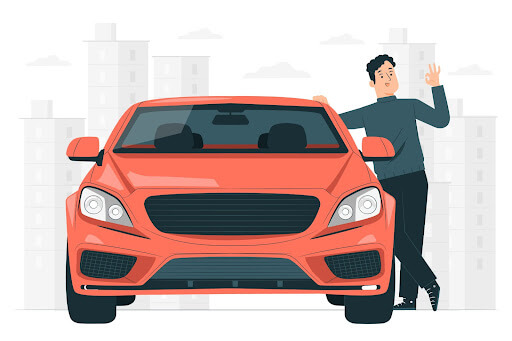 Vehicle rental is a very popular business in many parts of the world. To ensure that your customers have a smooth and pleasant experience when renting a vehicle, you need to have an efficient reservation system. The system will allow your customers to make and easily track their reservations on their mobile devices.
If you want to create a design and prototype for a car rental reservation system, then you are in the right place. This is a step-by-step guide on how to create a design and prototype:
Create an idea for your product;
Find out what your target audience wants in terms of functionality, usability, design, and more;
Create user personas based on research findings and analysis of other similar products;
Design wireframes based on the information gathered from research, analysis, and user personas;
Create prototypes using tools like Axure RP or ProtoPie (both are free) to validate design concepts before going into the development phase.
The system will include the following:
A user interface (UI) that allows users to input data in a web browser or mobile application;
A database to store the data entered into the UI;
A model that represents each type of car rental reservation, including information about available cars and their availability dates/times, etc.;
A controller that fetches data from the database and updates it when appropriate changes are made in the UI.
Data Base Layer
The data layer of your application is the core foundation. It's what will allow you to build out all of your other layers and keep everything running smoothly. The data layer needs to be able to handle all types of requests, such as fetching an object from the database, saving an object to the database, or deleting an object from the database.
Your application will have at least one database, but it could have more than one depending on how many users are accessing it at any given time. If you're building a mobile app that connects to more than one database, then you'll need a connection pooler so that multiple threads can share each connection.
When creating your data layer, think about how many requests you expect it to receive from other layers, like the business logic layer. How many rows do you expect there to be in each table? How many columns do you expect there to be in each table? How large should each column be?
The tables should have these fields:
Id: A unique identifier for each row (one per car). This will be used as a foreign key in other tables;
Name: the customer's name;
Phone;
Email;
Address;
City: The city where they want to pick up their car from;
State: The state where they want to pick up their car from.
The data base layer for the car rental reservation system should be implemented using a relational database.
This is because there are many tables with relationships between them that need to be maintained, and it would be difficult to do that in another way. Relational databases have been around for decades, they're well-understood, and they're very efficient at accessing and storing data.
Booking System
Booking a car rental is a critical aspect of the rental business. In the past, it was done by calling a local number and providing your information. This can be inconvenient for customers who are traveling or don't have access to a phone.
You'll be creating a booking system for a vehicle rental reservation system. The application will allow users to register, add their vehicles, and make bookings. You need to use the following technologies:
Python 3;
Flask (as framework);
SQLite (for database);
Jinja2 (templating).
A booking system can be used as an alternative option for customers who want to rent a car. This should allow users to book vehicles online and pay for them using a credit card or PayPal account. The system should also provide tracking information so that customers can see where their car is at any point in time.
Payment System
When it comes to car rental reservation systems, many things have to be considered, including the payment system. There are several payment options for reservation systems, each has its own advantages and disadvantages.
Here are some of the most common ones:
Payment By Credit Card: This is the most popular form of payment and one that you can easily set up on your website. You simply need to use a third-party processor like Stripe or PayPal, who'll take care of all the technical details. This is also one of the easiest methods to set up as it requires no effort on your end, and all you have to do is add in a few lines into your website code. You can even integrate this with other payments, such as PayPal or Payoneer if you want additional options for your customers;
Payment By Cash: This method is becoming less popular due to security concerns, but some people still prefer it over other forms because it is easy to use and doesn't require any registration or logging in. The downside is that you'll have to manually process every single transaction, so it could become quite time-consuming if there are a lot of customers using this method.
What Are The Key Features Of A Car Rental Reservation System?
According to recent surveys DiscoverCars.com, when you're looking to have a car rental reservation system built, it's important to know what features are most vital.
A good reservation system will have several key features:
Easy Use Reservation Process: The process should be simple and easy so customers can easily book their trips;
Customer Account Management: Customers need to be able to create accounts on the system, so they can keep track of their reservations and review past reservations;
Vehicle Tracking: The system should allow you to track the location of each vehicle in your fleet so you can tell when they're due for maintenance or repairs;
Vehicle Booking Management: You may want your customers to be able to make multiple bookings at once or even schedule pickups months in advance. A good car rental reservation system will allow you to set these parameters up yourself, so there are no surprises when it comes time for someone's trip;
Ability To Customize Functionality: Most systems will offer customization options for their functionality, allowing users to adjust how certain features work or look depending on their preferences and needs.
What Are The Benefits Of Having A Car Rental Reservation System?
A car rental reservation system can be used by anyone who wants to rent a car. It allows you to reserve a vehicle from one location, even if you're not physically present there. You can do this with the help of an online booking system or an app on your phone.
The main benefits of using a car rental reservation system include the following:
Improved Customer Experience: Customers can make reservations online or via an app, so they don't have to stand in line at the rental office or wait for someone to answer their call. This also reduces customer frustration when trying to book a vehicle;
Improved Employee Efficiency: Employees no longer have to field calls or process paperwork manually. They can spend more time servicing customers than doing administrative tasks like recording reservations or processing paperwork;
Lower Operating Costs: A computerized system offers greater efficiency than manual processes and reduces costs associated with staffing and training employees.
What if You Don't have Time to Create a Car Rental Revervation System?
At this point, you might think it is a hard task to create a car rental reservation system. If that's the case for you, a readily made vehicle booking software is the best option for you.
Conclusion
There you have it! A step-by-step guide to making your own car rental reservation system, its features, and benefits. Now get out there and build something incredible!
Sign up for our newsletter
Be the first to know about releases and industry news and insights.
Let's

get started

on something great
Booknetic is a simple yet powerful plugin for accepting online bookings & payments on your WordPress site.