How To Get More Bookings For Business?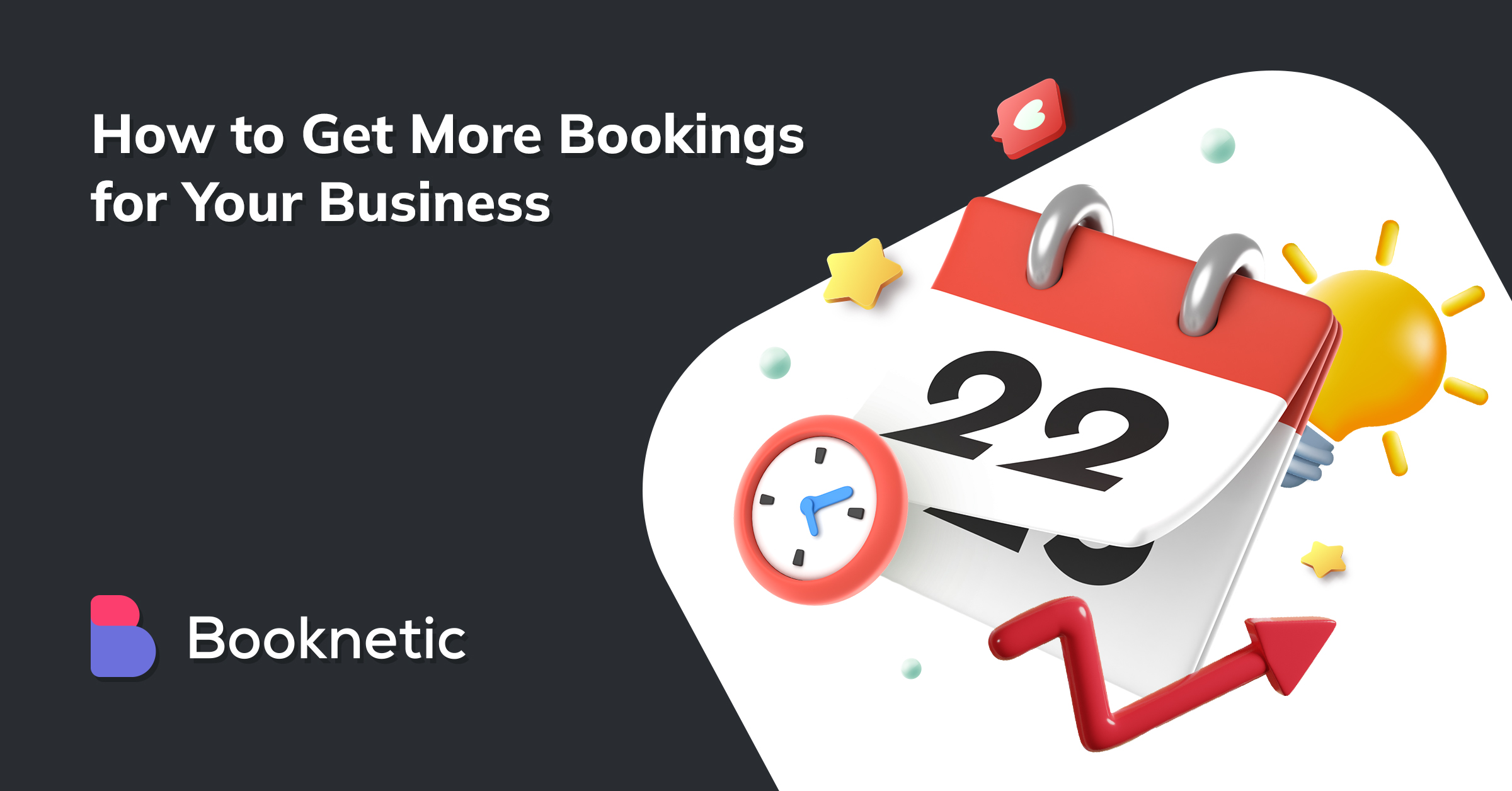 How to get more bookings online in the cut-throat competition? With most businesses moving online nowadays, customers are looking for easy ways to contact service providers after they like the service. This is why online bookings play a huge role in reserving more bookings and empowering the bottom line of your business.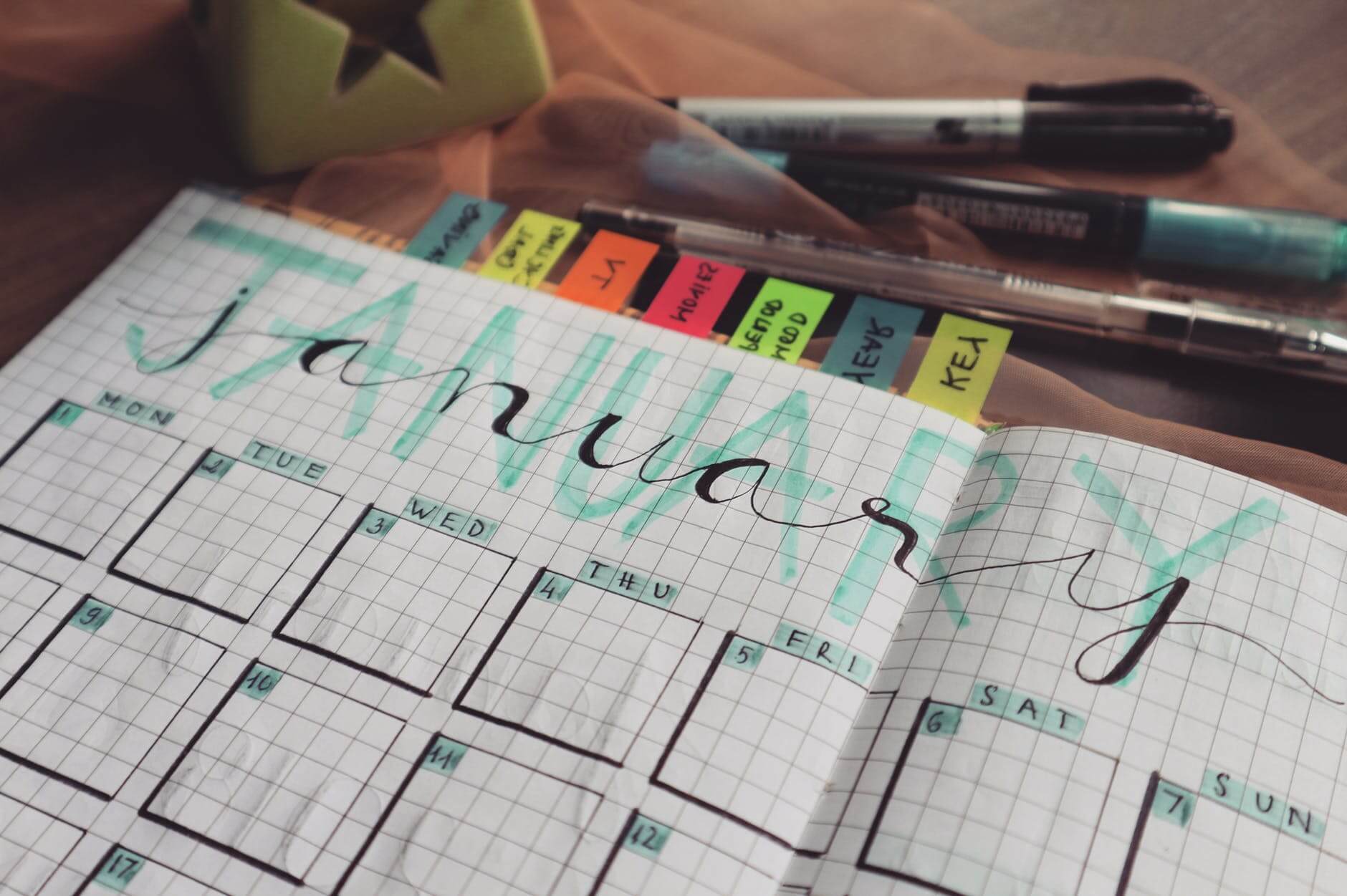 And since the ultimate goal of your website is to bring customers to your door, why not let potential customers schedule appointments through your site?
Digital transformation allows you to stay relevant and approachable to current and potential customers in the meantime of changes.
In this blog, we will address how you can bring more convertible traffic to your website and explore the best ways to get more bookings online. Make sure you take notes ?
How to get more bookings for business online?
1. Have a Book Now an option on your website
Your official website is the online presence of your business. A booking form on the website increases the chances of getting bookings 24x7.
But the job is not done when you add a book now button or option to your website. You have to design an easy user experience for visitors to navigate through your website and find that booking page.
In fact, website optimization is one of the toughest ways to get bookings online. I see lots of websites that put a single booking button on a random place of the website. Even if you provide valuable website content if the design sucks you will probably end up with the loss of website visitors.
To make it easy for users to see the button, add multiple books now buttons across your homepage and other pages. And make sure you put one on the top half of the homepage.
Or have a separate booking page. You can also put it on your sticky header so that it stays prominent when visitors scroll through.
2. Embed your booking page to social media
We see diverse types of businesses on social media. Especially for beauty salons or fitness salons, social platforms help them to increase their visibility and revenue. It requires less click to book from social media than inviting users to go check your bio, then land on your website, and then click to book.
You can share your booking forms or button on your Facebook business page or Instagram page to get more booking for business.
3. List your business on directories
We Google pretty much everything. Whether we feel pain, we need a product, or to know about a business.
Having your business listed on online directories tremendously impacts your online bookings. They give more brand exposure, increased traffic, and a higher place on search results.
Getting listed on Google My Business is one of the easy ways to get more bookings online and onsite visits. They can find you on Google and Google Maps, know your contact information, and see photos.
Yelp is another directory people can find your business and see reviews. You can add your website and booking page.
4. Inform users about online booking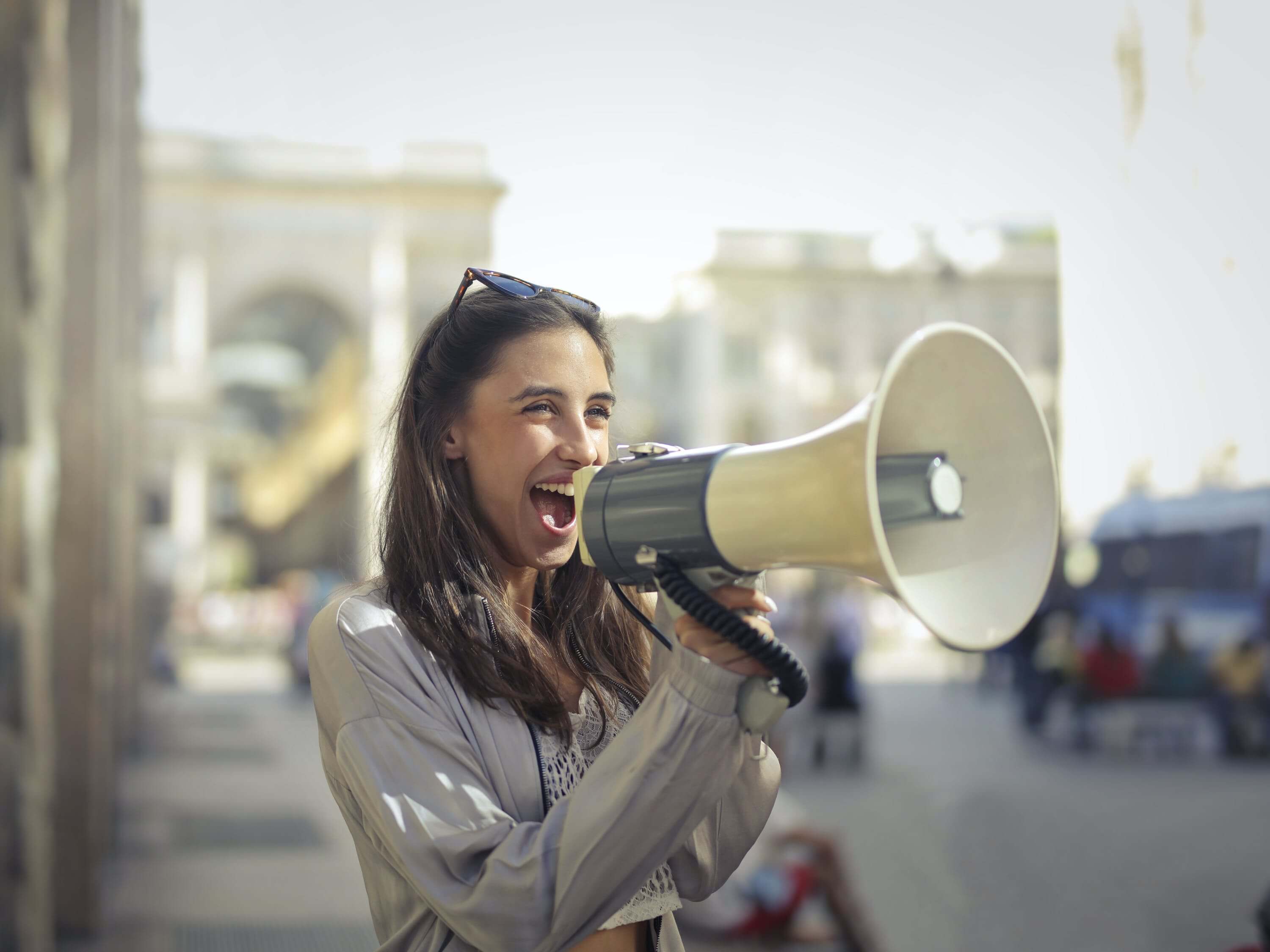 How to get more bookings for business when no one is aware of online bookings.
Do not turn first-hand tasks into guesswork such as customers may know about your online booking page. If you are present online and have online bookings, then let your users know about it straightforward. Inform your audience about the availability of online bookings through whatever marketing channels you use.
Post about it on social media, make a how-to book tutorial, pin those posts on your Instagram stories, Facebook business page, and LinkedIn business page if you have.
Using emails is one of the best ways to get more bookings online. If you just launched your online booking form use your email lists to inform prospects about it.
Including a link to your booking page in all your emails enables you to keep contacts in the appointment scheduling loop. Make sure to have a clear and relevant call to action button for them to book.
It is worth noting that your email headline and copy play a huge role in getting high email open rates and conversions.
5. Use customer feedback to get more bookings on your website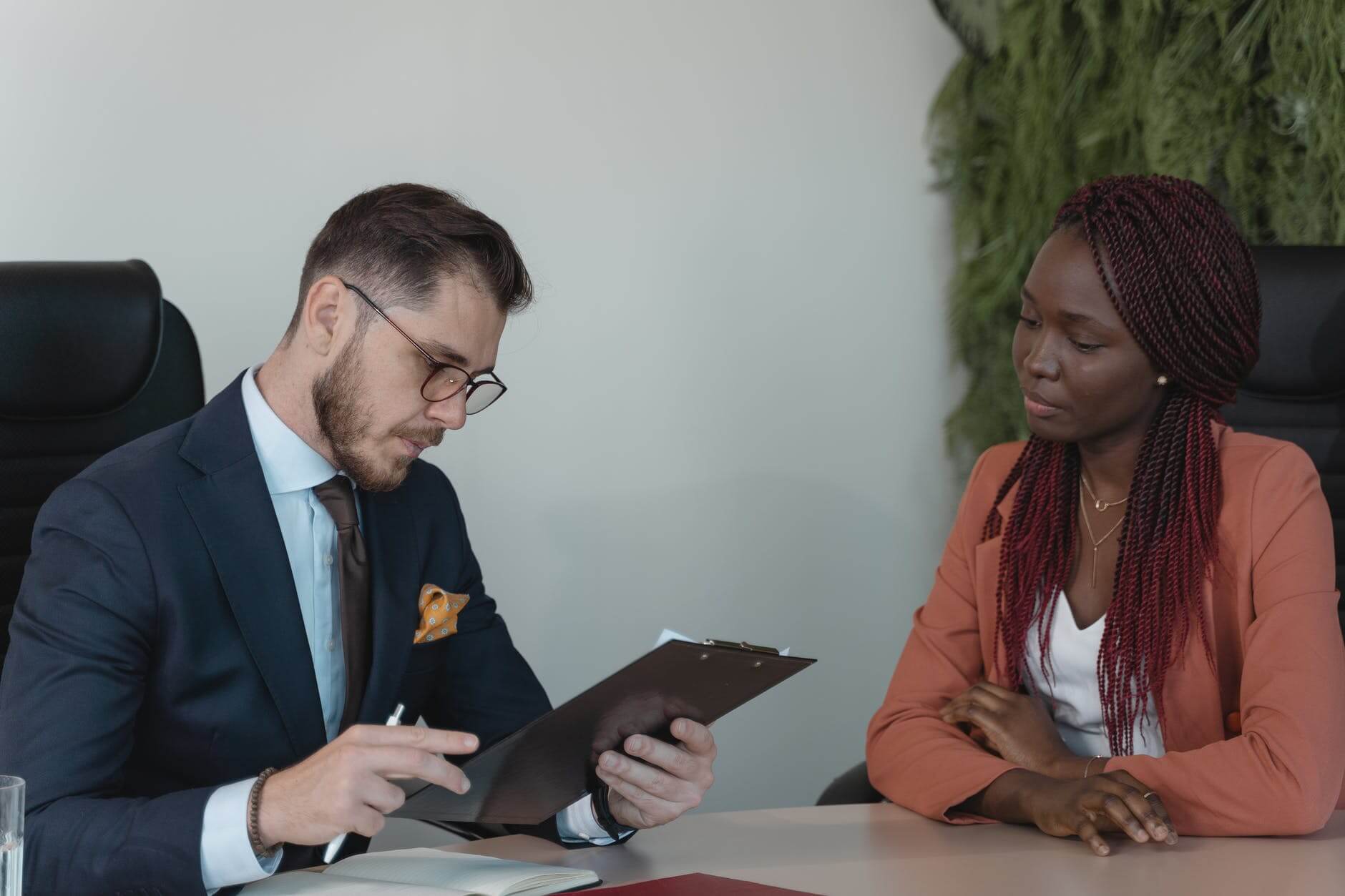 Incorporating social proof elements into your marketing is one of the easiest ways to get more bookings online.
When users create a post about your service it is the best social proof you can generate. But if they are hesitant you can initiate them. Ask them to provide share their experience with you or post a photo of themselves after the appointment (for beauty or fitness businesses).
If you are more on the corporate side of business relations, consider sending an email with a feedback request from existing clients. Put those messages on the front pages of your website or places you are present.
Since reviews are written by real users, they are effective to build trust and positive perception in the minds of people. Thus increasing bookings online.
6. Follow-up with prospective clients
How to get more bookings for business when you are losing clients?
Constantly send follow-ups to customers to keep them in the loop. The follow-up message here is different than sending reminder messages for meetings. The latter is sent to reduce no-shows and cancellations on time.
Analyzing your booking patterns will help to detect those lost customers. You can create a list of customers that have not booked yet in a while and send them automated yet personalized emails.
As mentioned above, add a button or link to your booking page in the email to track its effectiveness.
7. Run discounts and coupons
As with traditional marketing, campaigns are an old but gold way to get more bookings online. Special days and holidays are great to launch discount campaigns.
To manage increased bookings, look for holidays or special days in the corner and manage your operations beforehand.
Campaigns can also be launched during the low sale season. On the other hand, you can launch discounts for special days like birthdays, anniversaries, or company achievements like when you hit 5K online booking
In the case of coupons, make sure to provide limited-time offers. When you extend the deal too far. Either people will forget or procrastinate.
If a particular digital channel takes a large part of your marketing, consider running the discount code there. It is always good to spread across different channels. Yet you need to prioritize the one that generates the most conversion to your booking page.
Could be email, social media, or search engines. Refer to your analytics to find those channels and prepare irresistible deals to delight customers.
Make sure to align the campaign with overall sales objectives. All your marketing efforts should be aimed to lead prospects to the top of booking funnel conversion.
8. Create valuable content
Do not limit your web pages to your company pages or services. Start blogging to build trust about your service and address the diverse needs of your potential customers. This will take time to gather the audience and appear on search results. But when done consistently it will help to get more bookings online.
Especially for health or business-related areas, Google prioritizes authority pages and calls them YMYL (Your Money or Your Life) and E-A-T (Expertise, Authority, and Trustworthiness). Google raters use this framework to assess the content creators and web pages.
These are pages that their content impacts the health, business decisions of readers. When Google ratifies your credibility and brings your pages higher on search results, users will have more confidence in what you are serving.
But, if social media weighs more than website blogs or YouTube videos then concentrate on creating content for social media. But as you might already know, your content here needs to be tailored to the needs and usages of your audience. Long texts or videos are less likely to grab attention. Instead, use carousel templates or short videos to hook your audience and make them proceed engaging.
9. Choose a reliable booking provider
With all being said, your booking page provider carries the heavy load of getting more bookings online. They ensure that your booking details are all well-presented to end-users.
At the end of the day if online bookings cause more friction to customers and personnel, what is the purpose of purchasing that tool?
Do your research to find the best appointment booking tools. Calendar sync, online payments, automated notifications, and customizable booking panels are significant features for an appointment booking app.
If your website is WordPress, use Booknetic to automate your booking experience. The appointment booking plugin provides a mobile-optimized site that can accept booking via Google or Facebook.
From online payments to discount campaigns, you can automate the work previously done manually.
Wrap up
We all are looking for convenience and simplicity when it comes to purchasing a service. The best way to meet the needs of your clients and get more bookings is to provide online bookings for customers.
Once you provide that, you need to explore the most appropriate ways to get bookings online. You must inform the audience that you are online and available for bookings anytime they want.
For you have to go from different marketing channels and optimize your website to its maximum capacity.
Would love to hear your must-do tips on how to get more bookings?
Sign up for our newsletter
Be the first to know about releases and industry news and insights.
Let's

get started

on something great
Booknetic is a simple yet powerful plugin for accepting online bookings & payments on your WordPress site.