The Life-Saving Meeting Checklist for Creating Efficient Meetings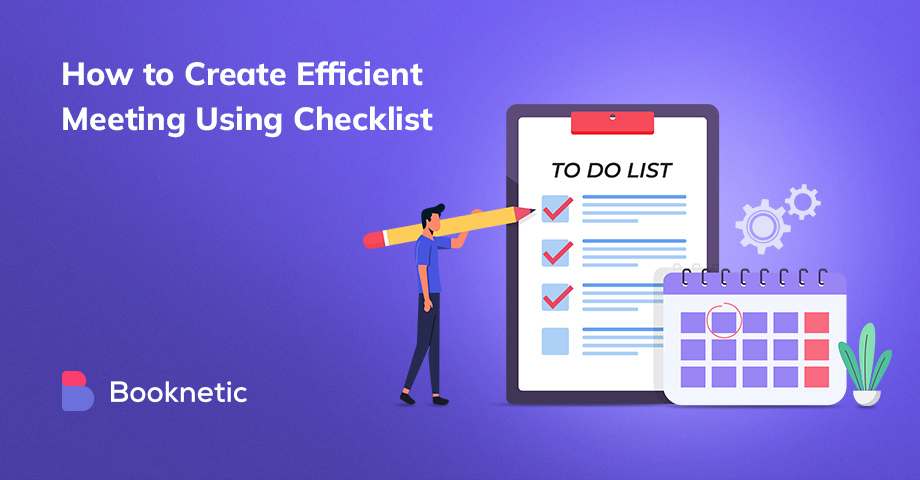 People generally agree that preparation is crucial before an important meeting. The more planning you do before entering the room, the more productive and efficient you'll be. However, it is vital to know the essence of the meeting. Many people consider meetings a time waste because many meetings don't end with a solid resolution and require new sessions. Therefore, getting ready for a business meeting can be a stressful experience.
If you are a manager or have an appointment with your customers, planning ahead of time is essential to a great and productive meeting. We all have been in those moments where we're not sure what to do and with the pressure mounting (which never feels great). Nevertheless, planning a meeting doesn't need to be overwhelming and frustrating. Scheduling a session can be a fun and exciting activity if you already know the discussion topics, questions, and potential arguments. Coming to a meeting prepared gives you extra motivation and confidence to be more productive and efficient.
But the primary question is: how can we set up a perfect meeting?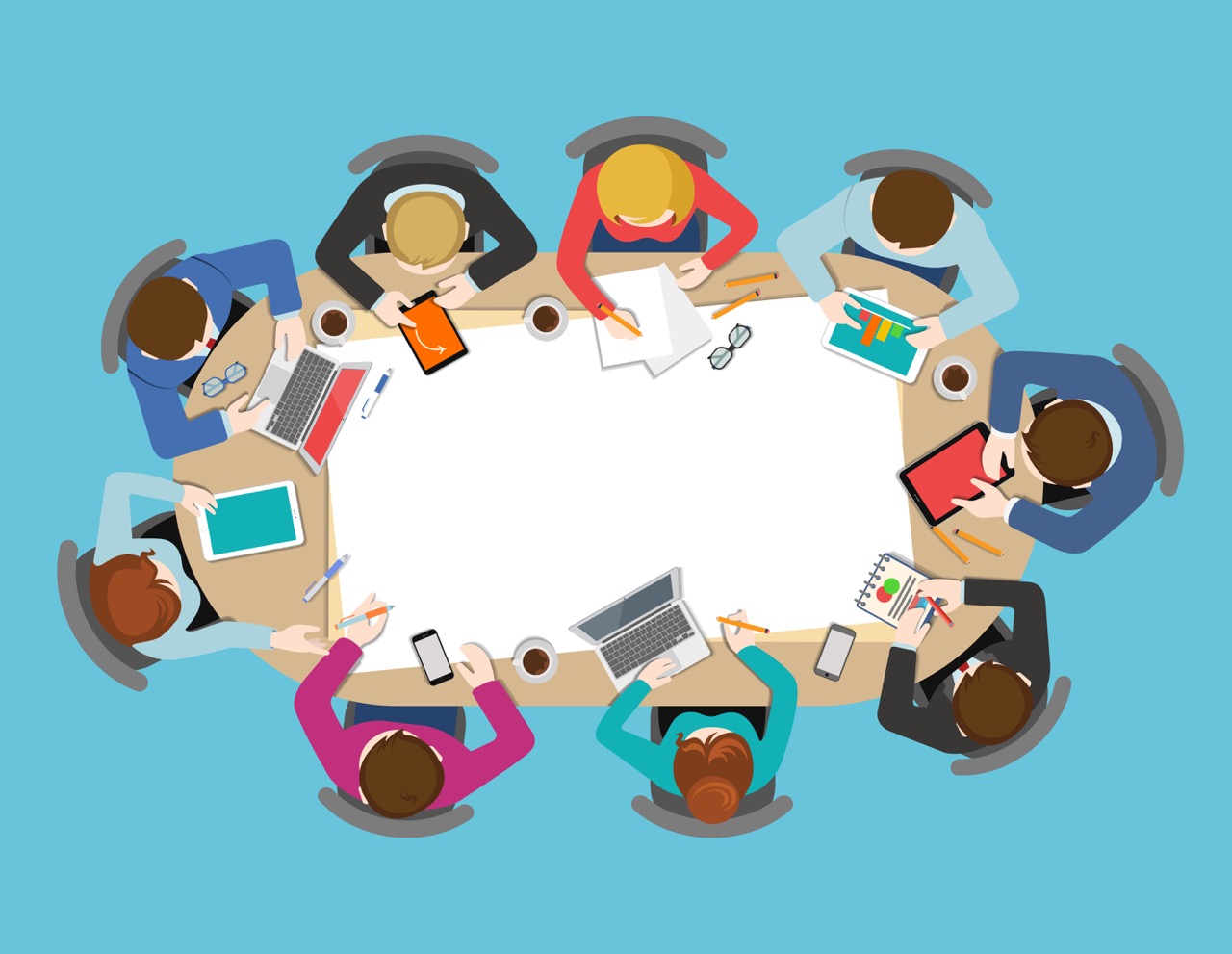 You cannot find a perfect meeting plan, but you can adjust your goals and schedule to make it better than others. One of the most important things you can do to ensure the success of your event is to create a meeting checklist. It will allow you to see what needs to be organized and improve your event's outcome. Using a meeting checklist to plan out what you need to get done and when will allow you to stay organized, focused, and on task. In addition, it will ensure that you don't waste your and your team's valuable time by offering solutions in the most effective way possible.
A meeting checklist for creating efficient meetings is going to quicken your team in achieving your organizational goals. As the meeting checklist is considered a golden ticket to a productive and efficient meeting, this article will show the most critical factors in creating a solid meeting plan. Keep scrolling to see what all the buzz is about…
Why meeting the checklist is essential?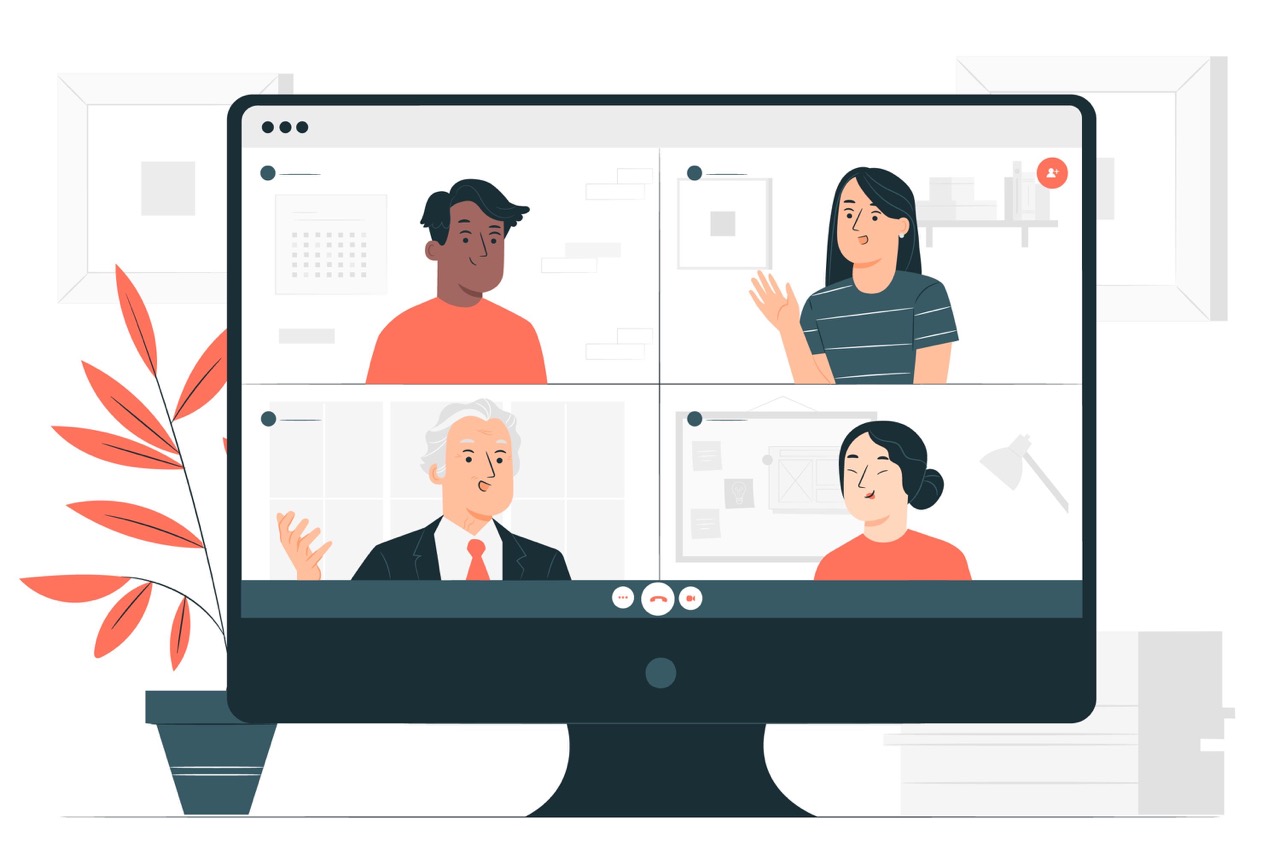 Meetings can often be the main focus of one's day and lead to other things getting pushed aside. You can use many methods to schedule a meeting, such as an email, Slack, instant messengers, etc. These tools are another modality for sharing information and receiving feedback. It will be simple to understand why additional meetings would be needed if they were unorganized and ineffectual.
For any meetings, you have to consider a few things on the meeting checklist to cover all your bases in an effective and timely manner. Before setting up a meeting, make sure that you are ready with all the required details for the meeting. You can have several meetings in a day, and as a result, you can lose your energy between them if you try to memorize everything. Therefore, before meetings, prepare a solid meeting plan and checklist. Even we recommend you check all your plans in the morning to be ready for everything. This will ease your workflow, reduce the time spent on meeting planning and provide more energy to be effective and productive.
In addition, your clients, customers, or team will be happy with the meeting plan as your meetings will have value and points. Still, it is possible not to finish the discussion during one session, but at least having a point and light on the result will generate more efficiency and motivation on specific tasks. Here are some pro definitions of why a meeting checklist for creating efficient meetings is necessary:
A checklist clears your mind. You may have a considerable workload every day, and there are so many things to think about besides planning a meeting. From a busy life, it is hard to stay organized. Tasks can be overwhelming if you try to keep them in your head. One way to solve this problem is by using the technology around us to keep track of things. Creating a detailed and organized checklist will allow you to get everything out of your head and onto a piece of paper. The idea behind the checklist is to stress-test and prepare for every possible scenario. Before writing anything else, spend some time brainstorming and listing items that you believe could pose a potential problem. Once this step is complete, set your targets, group tasks together, and organize them according to your needs and demands. The perfect checklist should include all the duties listed in order of importance.
A checklist allows you to know your contacts. Communication is critical when you set up an event with your clients, customers, or team members. When you prepare a checklist, make sure to list all of your contacts somewhere on your list. In this way, you don't have to search for your participants' information to find what you are going to discuss. In other words, you will not worry if you have contacted everyone to finalize arrangements. Your checklist will be stored on your device, and you can check it off when you've completed an item.
A checklist helps your employees/team members. If you have employees planning to help you out with your event, a meeting checklist should help them immensely. The checklist will allow them to know and understand the important tasks that they need to complete for an efficient meeting. There are several ways to involve your team members or employees in your event planning process. For instance, creating a group checklist or workspace that everyone has access to is a great option to ensure everyone knows their duties and responsibilities. You can use especially digital tools to track the event planning process, respond quickly if any problem occurs, and communicate with them for further tasks.
A checklist will make your event fun and enjoyable. Use a checklist to keep things on track for your event, and be satisfied with the knowledge that it will lead to great success. As a result, you'll be able to enjoy your event without having to worry if you mistakenly forgot to take care of something. You can be sure that your event will go off without a hitch, and the attendees will have a terrific time because the planning will make everything work seamlessly. So a checklist is so worth it, and it can make you feel so much better about your life.
Harvard Business Review has published a great resource to create an efficient meeting checklist. Here are some essential points from that report:
Have you:
Identified the purpose of the meeting?
Made sure you really need a meeting?
Developed a preliminary agenda?
Selected the right participants and assigned roles?
Decided where and when to hold the meeting?
Confirmed availability of the space?
Sent the invitation?
Sent the preliminary agenda to key participants and stakeholders?
Sent pre-reading or requests which require advance preparation?
Followed up with invitees in person, if appropriate?
Chosen the decision-making process that will be used (majority vote, group consensus, or leader's choice)?
Identified, arranged for, and tested any required equipment?
Finalized the agenda and distributed it to all participants?
Verified that all key participants will attend and know their roles?
Prepared yourself (drafted presentations, printed handouts, etc.)?
Most important meeting checklist points before a meeting
1. Identify the purpose of the meeting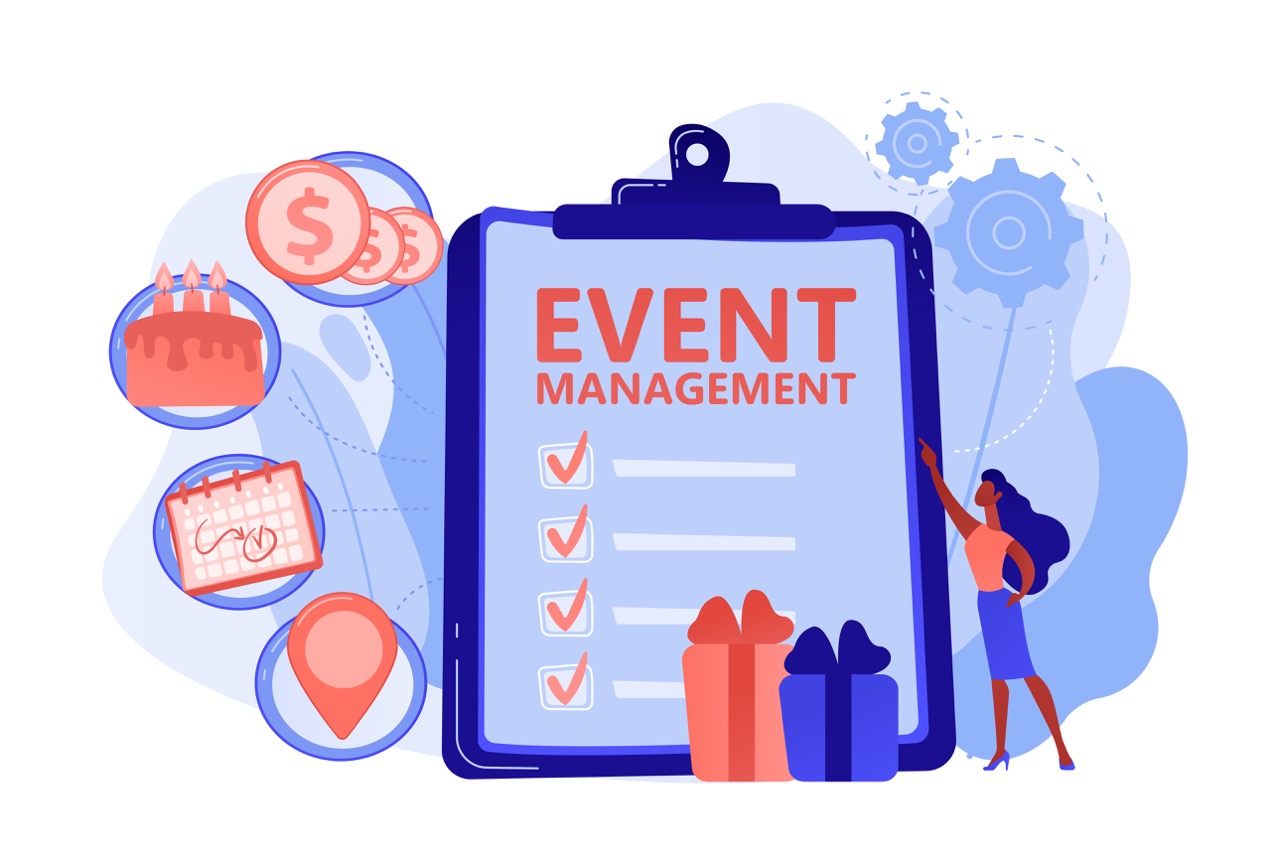 The first and the most important step is determining the meeting purpose and agenda. You have to answer the following questions for yourself:
Why do you set up a meeting?
What do you expect to achieve?
Who are you going to invite, and how will you address them?
What are the major topics or concerns?
In brief, if you want to make a decision, solve a problem, or inform your team/clients about a new initiative, you have to clarify your purpose and ideas. Good planning sets you up for smoother meetings. Explaining the plan first will help you do everything else with more purpose.
2. Is it really needed?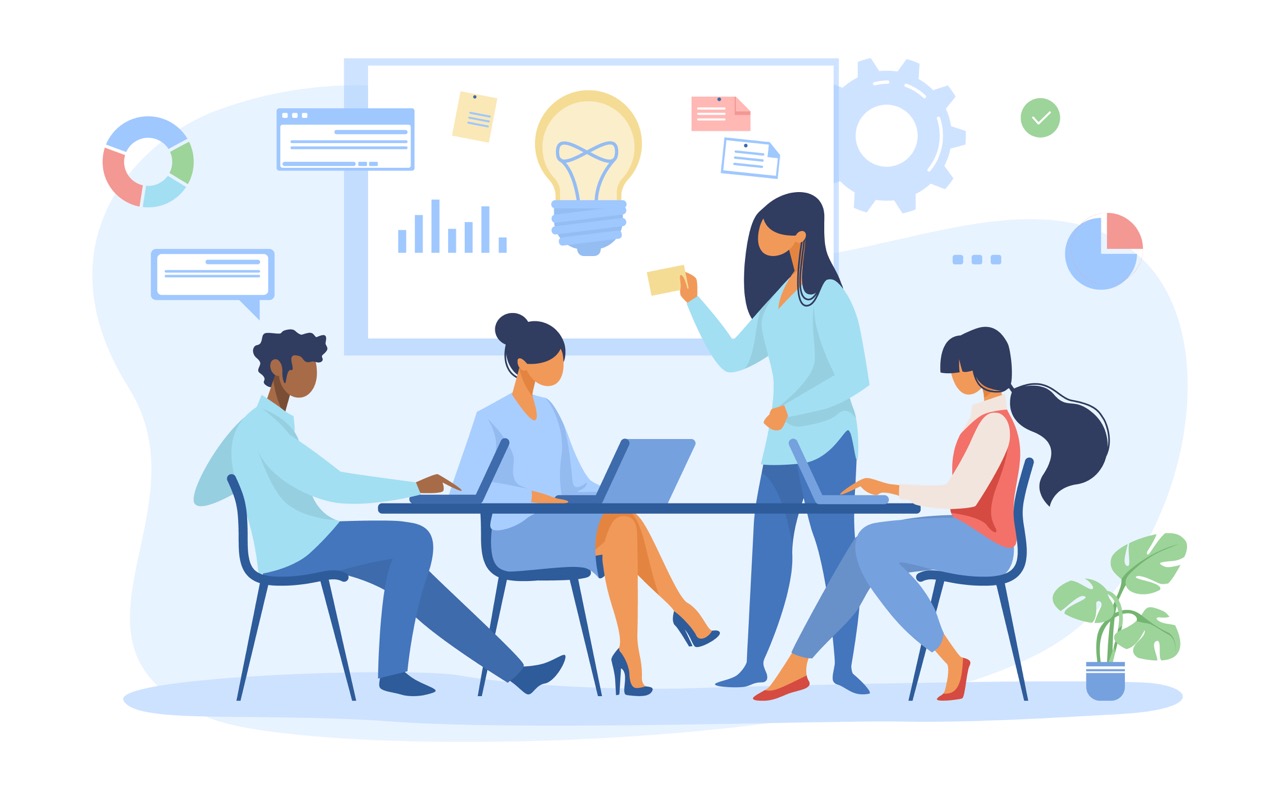 Many meetings are pointless. Whether you want to talk about it on a conference call, discuss it with chat, or just circulate a memo. If a meeting isn't required, it's simply a waste of time. Therefore, try to avoid useless and time-wasting meetings if the outcome is not efficient. The importance of this becomes even more apparent if the meeting participants are not part of the same company.
We all know that meetings with clients are an essential part of life today. However, since they can be carried out remotely, people often don't compare various scenarios' costs and financial gains. Think before you spend unnecessary expenses—balance the pros and cons.
3. Build a preliminary agenda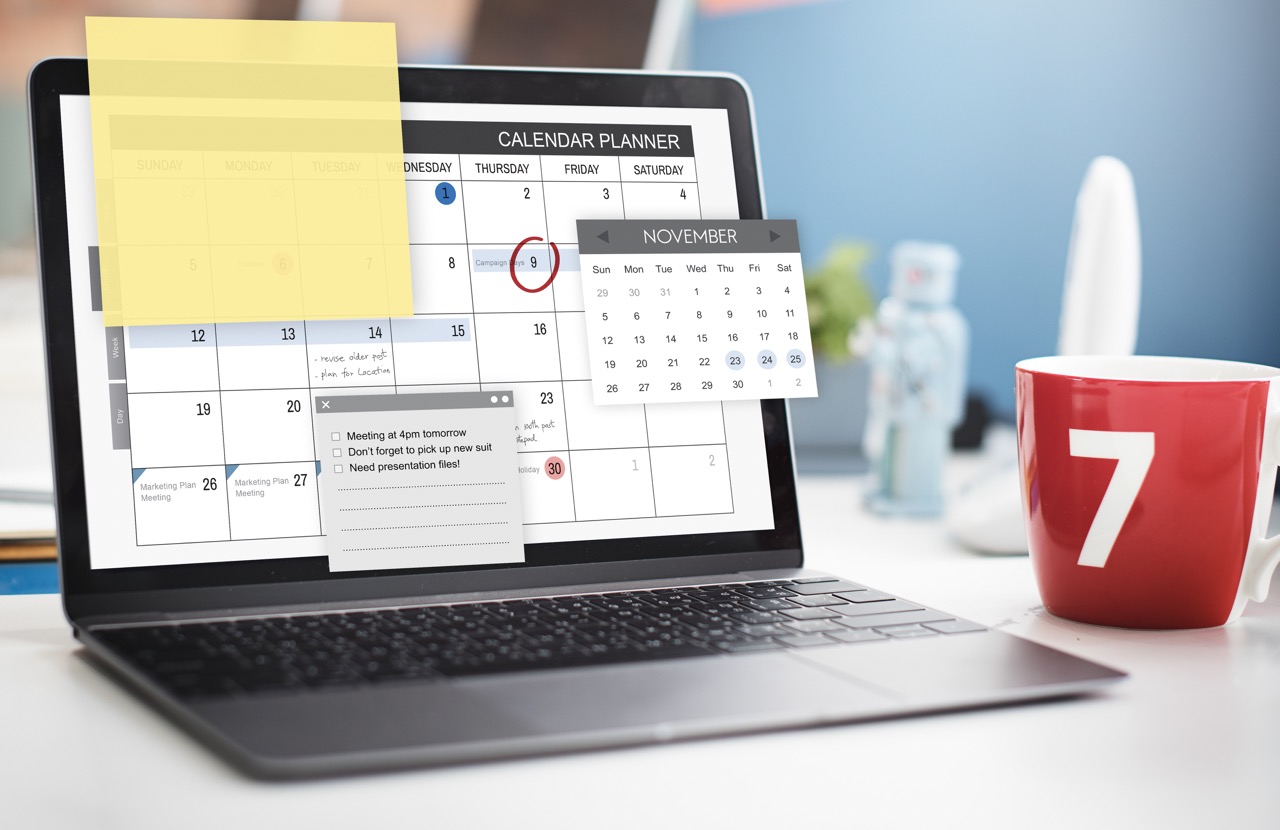 Collaborate on an agenda! Before you take any further steps, you need to make sure there's a specific purpose to the meeting. To make a great meeting, you can do it by creating a well-made agenda. It is always best to provide context throughout the memo and conclude with a summary of the next steps. You have to devote your time to each item on your checklist and decide what order makes sense. Also, you need to define the exact duration of the meeting depending on the topic.
Meetings are always going to be a struggle. If you overestimate how much you can cover, it's bound never to happen, and people will lose focus. The trick is giving yourself room to go over so you're meeting deadlines but not covering too many topics that your team has talked about before. Having a goal to achieve will help you prepare for a brainstorming meeting, decision-making, or sharing information. The goal should be clear and specific.
In order to reap the benefits of a meeting, it is vital to communicate and be transparent about what you hope for. Everyone in the team needs to know how they can contribute to the discussion. It's not just about stepping up as a "leader" or "following"; it's about every person knowing their own strengths and helping each other with theirs.
4. Invite the Right People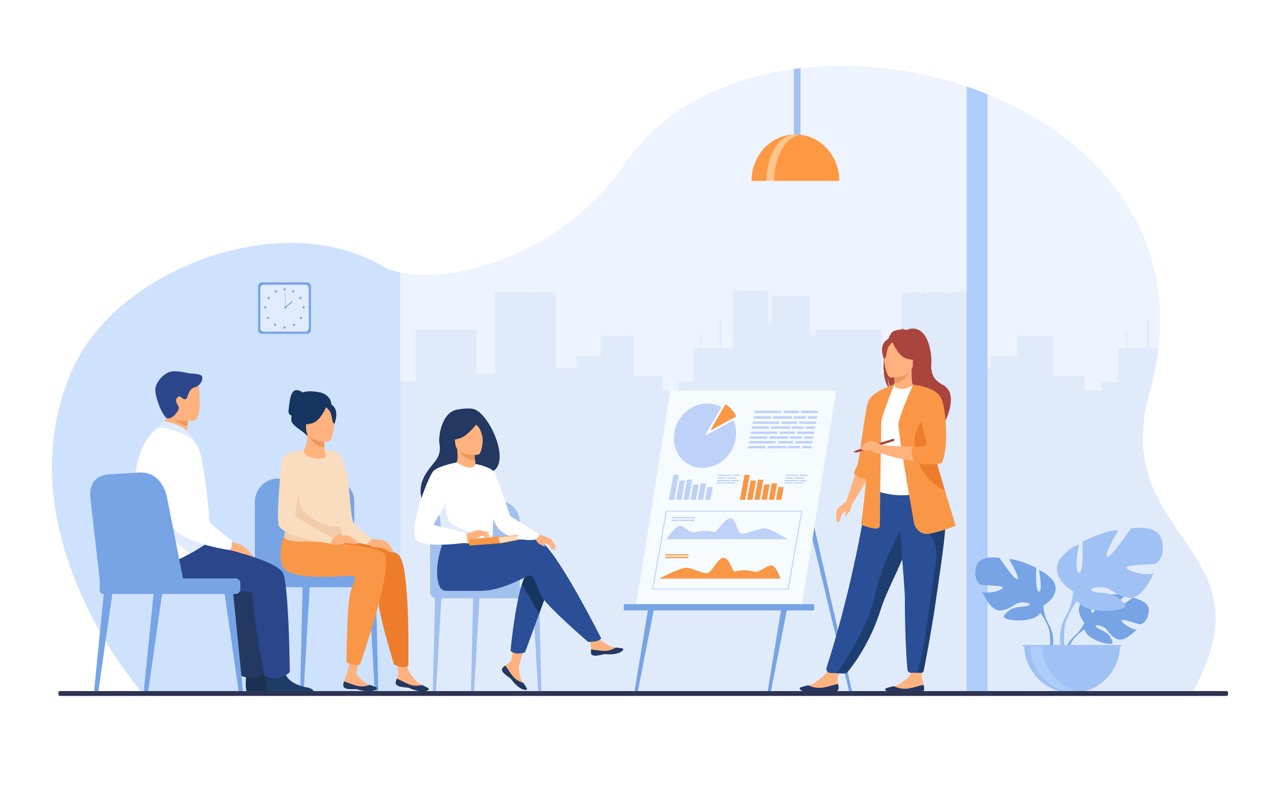 The next step is to decide who needs to be present for the meeting. Ensure that you think carefully about who you want to include and not just ask everyone so that your survey is not giving a false representation. Everyone's time is valuable, and there's nothing more frustrating than sitting in on a meeting and realizing it has nothing to do with you or your job. Carefully consider who you invite to an event, so you don't inconvenience your coworkers. Be mindful that not everyone is always free and can attend any function at any given time.
Although the invitees' list is important, the number of people may shift depending on the purpose of the meeting. Identify the people who have a significant say in the outcome of this meeting. Some people may have the knowledge required to help make a decision, and/or that decision may impact other people. At the same time, keep in mind that you might be dragging down your company when you ask for a lot of people's time. So, instead of inviting the whole department to the meeting, only inviting essential people to sit around the table ensures that your meeting stays on track.
General updates can be published after the meeting for the department. This will increase efficiency and productivity as well. People will get the necessary information about the meeting even if they don't participate.
5. Assign roles to participants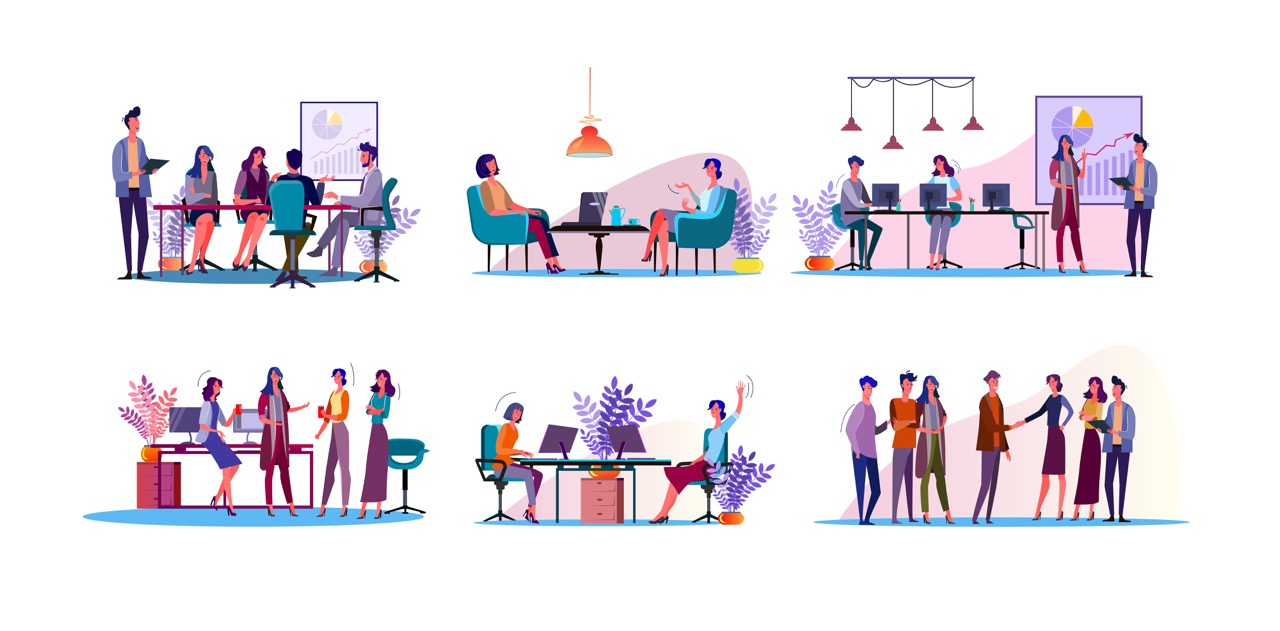 Meetings can take long hours to finish and produce an outcome. Usually, people do brainstorming and express their ideas during the sessions. Giving your participants specific roles and responsibilities can increase their focus and commitment to the project as a whole. For instance:
A moderator or facilitator can ensure that all sides of an issue are discussed to the best of their knowledge and understanding, as this is an excellent way to explore skills such as leadership and gaining an evenhanded perspective.
Ascribe can capture key ideas and decisions during the meeting. Recording the discussion of key opinions and findings allows shy people to participate - they can provide written feedback afterward and distribute meeting notes among their colleagues.
A timekeeper can ensure that the meeting is within a dedicated time frame and goes efficiently. Although modern technology allows people to track their time through several digital tools, having a timekeeper is another way to involve people in the meeting effectively.
A contributor can keep the discussion lively by bringing new points, key discussion topics, and frequently asked questions into the agenda.
An expert can share specific information on particular topics. Usually, these people share valuable information with good stories. Therefore, having an expert in your meeting can keep people's contributions focused.
6. Choose the right venue or platform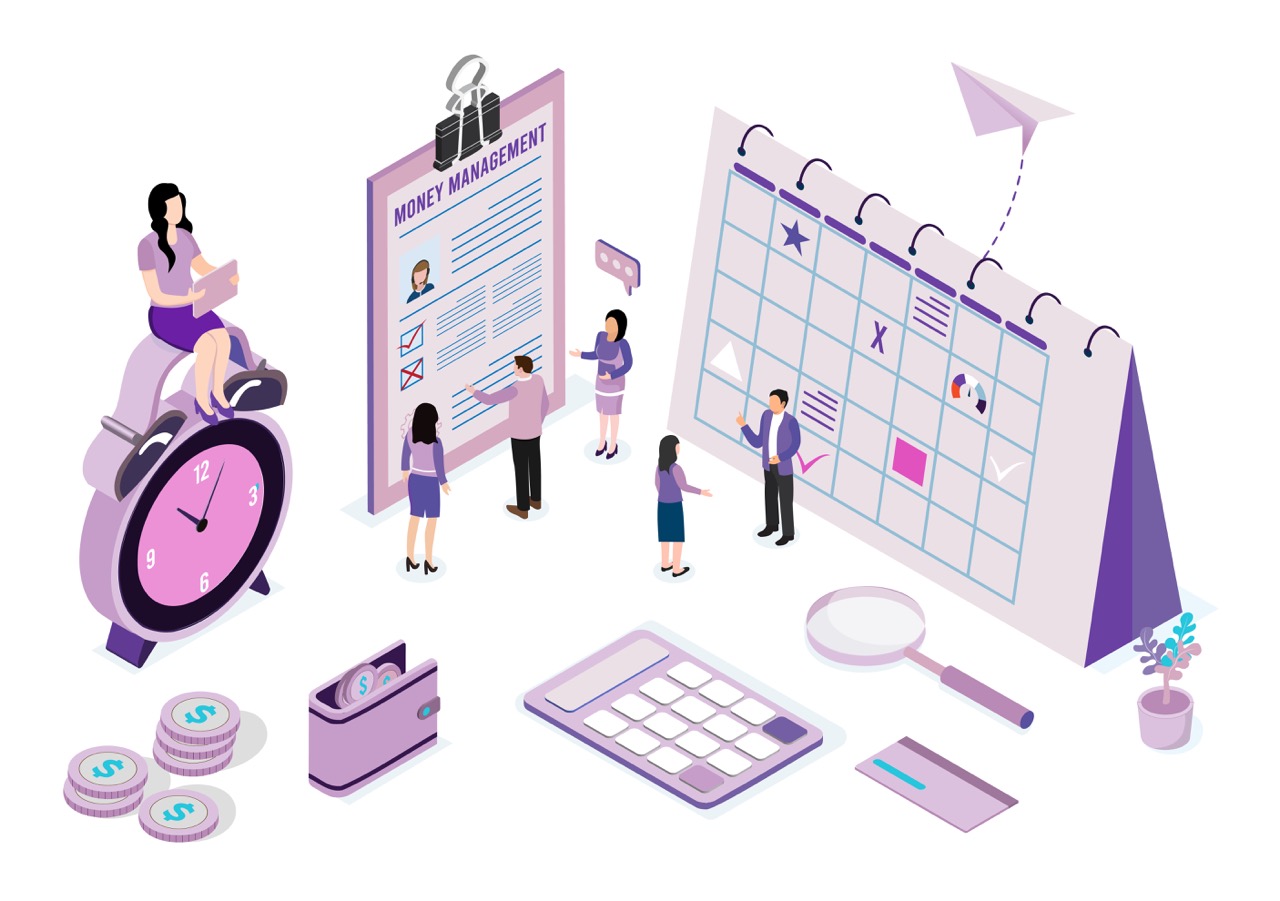 One of the most important things is to choose the venue of the meeting. The meeting venue helps to set the tone. But before setting up a venue for your meeting, you have to determine the nature of your meeting. You can choose a small room or a conference hall depending on the size of the participants. In addition, you have to make sure that how your participants would like to join the meeting. Due to the pandemic, nowadays, many people attend their meetings via online platforms such as Zoom, Microsoft Teams, Google Meet, etc. The post-pandemic period allows people to organize a hybrid work regime; as a result, hybrid meetings are popular.
If you decide to have a hybrid meeting, ensure that your equipment is ready and allows everyone to hear, participate, or see people in the conference room. In this way, people will be more interested in your meeting as you offer more flexibility and desired options.
7. Send necessary information and agenda in advance
Setting up a meeting can be incredibly time-consuming as you have to pay attention to all details. If you miss any important notification, the participants can lose their direction and focus. Therefore, to avoid this, make sure attendees know the purpose of the meeting in advance. You can send a personal email invitation or set a calendar invite including the necessary points or chat in person with the invitee. Do not forget to talk about timing, purpose, and discussion points no matter what way you choose. This step is required to prevent any unnoticed invitation or less participation due to lack of information.
With that being said, by creating an agenda, you can maintain direction in a meeting. In addition, providing meeting attendees with an agenda beforehand will ensure they actively participate in the meeting. Also, make sure to communicate the purpose of having people attend the meeting beforehand so no one wastes their time and all goes smoothly.
In addition, you can send out any pre-reading materials a day or two in advance of your meeting and make it clear that participants will review the information before they join. While preparing materials, don't forget to attach necessary documents and highlight key takeaways from the reading materials for those who haven't had time to comply.
Thanks to the modern age of technology, there are several ways to automate this process using different software. You can add meeting details and agenda into a reminder message for a meeting to remove any confusion. Do your research about the best software for your business and use it based on your preferences. Planning an efficient meeting is not a challenge if you have the right tools.
Most important meeting checklist points during a meeting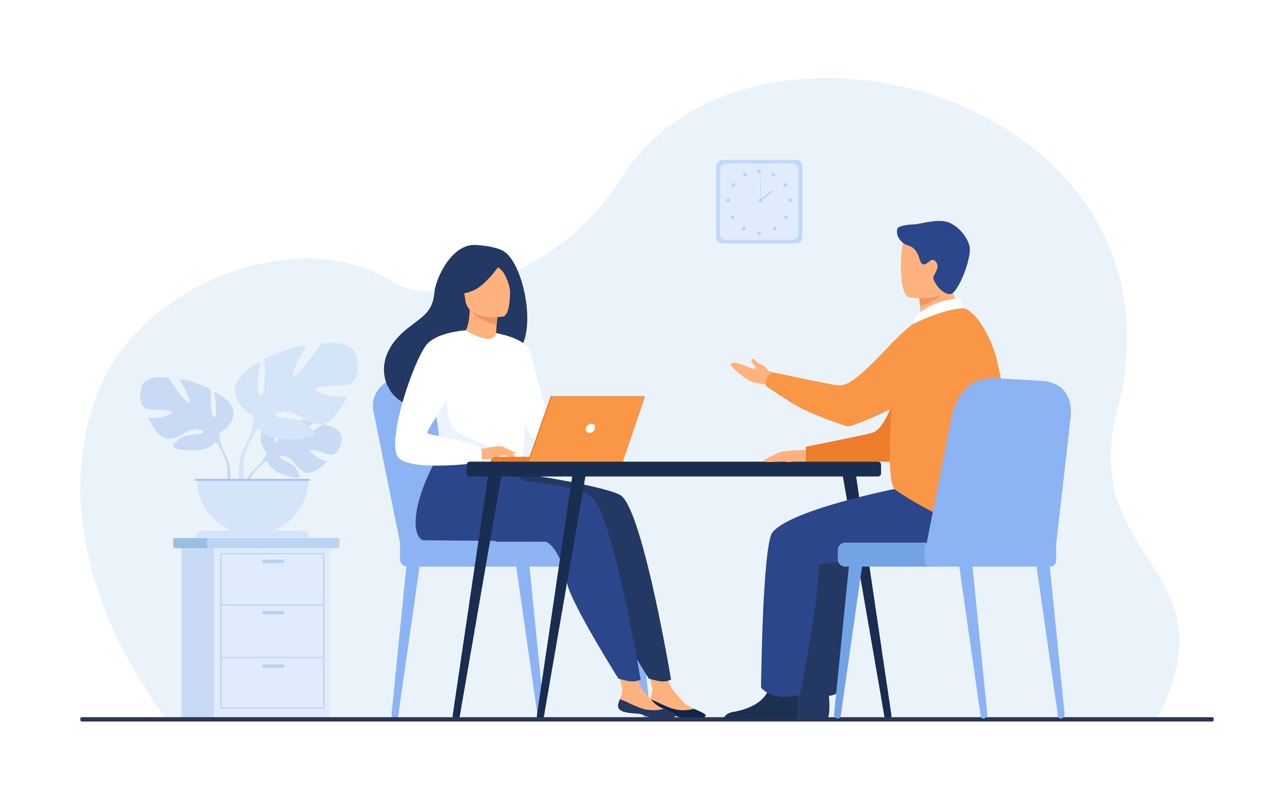 In this section of our article, we'll look at what you'll need for the actual meeting; we've gone over the preparation section of the meeting checklist for creating an efficient meeting. Some of the most important aspects of any team meeting are finding a way to keep employees engaged so that you can get them to think critically and share their perspectives. This is essential for optimizing the workload on a project, and to ensure that your team remains engaged and productive during the meeting. Here you have this guide by Mo for best practices on employee engagement. This will help keep your employees happy and proactive so they stay the course and contribute to your project's success.
Start on time. Make one thing clear: time is priceless, and everyone has the right to decide how to spend it. Once you have a solid meeting plan, just start on time. Regardless if some people are missing or arriving later, it is vital to stay focused, on time, and be punctual to cover all topics from the beginning till the end of the meeting.
State the meeting goal again. Some of the participants may miss the emails or distributed information. Or some of them just don't have to check and read all pre-reading materials in advance. Therefore, once again, the purpose of your meeting needs to be stated clearly, and you should be able to communicate this goal properly to your team.
Start with positive points. Starting the meeting with good news will increase the focus and motivation of people. Therefore, make sure that you give positive vibes to your participants to catch their attention. In addition, start with the appreciation of the works of your team members. Positive reinforcement will encourage them to keep working hard, knowing that their efforts don't go unnoticed.
Follow the agenda. This is a significant point. You participants already know the topics and agenda in advance and schedule their day and knowledge accordingly. That's why you created a meeting agenda to stay on topic and don't stray from the essential points. Following the agenda during the meeting will make the meeting more efficient and productive by covering all discussion points. Discussing something out of the agenda is possible, but keep it short and return to the original topic as soon as possible. It's important to make sure you stick to the agenda so that you don't get distracted and miss key points. Don't let yourself be sidetracked by other discussions, and stay on track with your overarching goals for the meeting.
Place new topics in a parking lot for the next meeting. Throughout the session, you will see that other points will arise that are not on the agenda. In this case, make sure that your note-taker(s) have already written them down to check later. It is called the "parking lot technique" in the business world. The goal is to get all ideas unrelated to the topics on the agenda and revisit them as soon as you are able to. This will ensure that your next meeting will be efficient and have at least an outcome.
Take notes. As mentioned above, having a note taker in your meeting will help you catch all ideas and key points during the meeting. However, if you are the initiator of the meeting, it is important having a notebook to take your own notes. Because there might be some points directed particularly towards you, taking meeting notes will allow you to record the information from the participants in your own understanding (or as a reminder) and retain it easily later on after the meeting. Usually, if there is an outcome of a meeting, you have to distribute it to your team or clients. Your notes will help you gather all important points and results and shape the final outcome easily.
Highlight the decisions. You may have several discussion topics on your agenda. After completing the discussion, once you go through all of them, highlight the decision once more to be clear and straightforward. The more explicit you are about what needs to be done, the more actionable your team will find the steps you've outlined and will therefore be able to make the project or initiative progress much faster.
Assign tasks and set due dates. In order to have an efficient outcome, depending on the context of the meeting, assign action items to specific people on your team with a due date. This will hold people accountable and allow team members to manage their time better. There are many benefits to allowing employees to own specific responsibilities. They will feel more personally fulfilled and can get more work done in less time. It also removes any confusion around who should be doing what and when.
Summarize the next steps and end with positive notes. When summarizing the next steps, be succinct. You can make the final list of the outcome and decisions to make the process transparent for everyone to follow. This eliminates the need for any expectation or waiting to continue working toward your team's objectives. When you close the meeting, thank everyone for their time and participation by highlighting the positive things accomplished during the meeting.
Most important meeting checklist points after a meeting
Following up with your team is the final stage in the meeting planning process. Here are a few items to remember to add to your follow-up checklist:
Distribute notes as soon as possible. Once the meeting is finished, make sure that you share all ideas and notes with your team right after the meeting. It can be in any form such as email, paper, chat message, etc. This will reinforce the discussed topics and make them clear for the next meetings.
Communicate decisions. Don't forget to communicate decisions with people who are not in the meeting. It would be a good idea to make sure that the absent people are made aware of the decisions that have been made and why they were made. If someone has a specific question or needs to move forward on an action item, you can go into more detail within a separate email and attach meeting notes.
Follow up next steps. When approaching key deadlines, your team members may require follow-up from you. So make sure to stay on top of them and ask how the progress is coming along. This way, they'll be able to inform you when they think a project will be completed and if any changes are necessary in order to meet the deadline. It is vital that you know your team is keeping you updated. You should trust them to provide these updates rather than needing to chase people for the answers.
Final thoughts
We have reviewed the meeting plan checklist for efficient and productive discussions in this article. Of course, you don't have to apply all these rules when it comes to your own schedules and meetings. However, keep in mind that having a solid plan will accelerate your workflow, bring positivity and reputation, and save your time. You can build your own meeting checklist throughout your journey as it evolves constantly.
In addition, don't forget to ask for feedback from your team members about the meetings. They can provide valuable tips and information for future planning.
Sign up for our newsletter
Be the first to know about releases and industry news and insights.
Let's

get started

on something great
Booknetic is a simple yet powerful plugin for accepting online bookings & payments on your WordPress site.