How to Set up Hourly Booking Plugin for WordPress Websites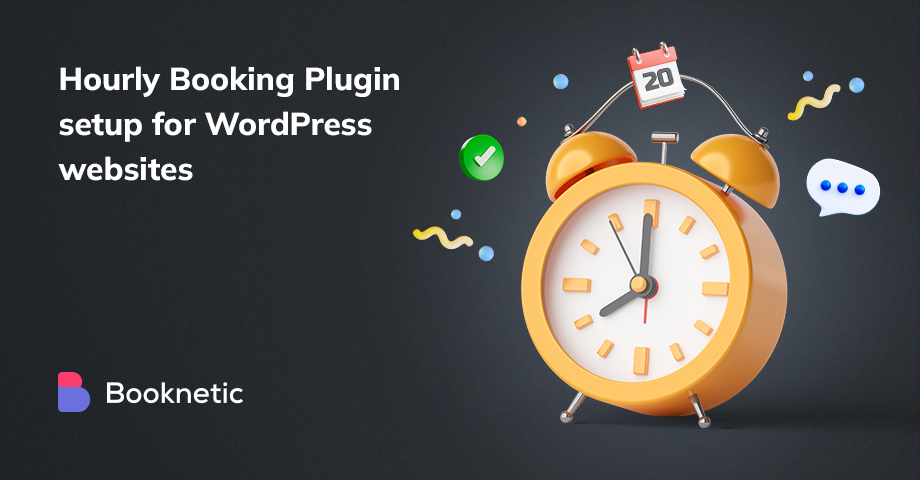 Are you looking to allow a plugin for hourly booking on your WordPress website? Look no further! This blog post will show you how to set up the Hourly Booking Plugin for WordPress websites. We'll introduce you to the best way to allow clients to book appointments with you online. It is easy to use and configure, and it can be customized to fit the needs of your business. Let's get started!
What is Hourly Booking?
An hourly booking is a system that allows customers to book appointments or services for certain hours. This can benefit businesses that want to offer their customers more flexibility in scheduling their appointments. For example, if a client wants to book a hairdresser appointment, they can choose to make an appointment for 11:00 or 12:00. This gives the client more control over their schedule and makes it easier to find a suitable time for them.
Hourly booking can also schedule recurring appointments, such as weekly or monthly appointments. This can be useful for businesses that offer services that need to be planned ahead, such as housekeeping or pet sitting. Businesses can ensure that their customers' needs are met by using hourly booking.
Benefits of Hourly Booking for You and Your Clients
If you're looking to increase your bookings and revenues, hourly booking is a great option. Here are some benefits of hourly booking:
You can have more control over your calendar since you know the scheduled time blocks
You can book more appointments in a day since most appointments tend to be short appointment is shorter.
This also means that you can see more clients in a day, leading to more revenue.
Your clients will appreciate the shorter appointment times, as they may be short on time themselves.
Hourly booking can be a great way to increase your business's flexibility and accommodate more clients.
If you're considering getting an hourly booking plugin WordPress for websites, keep these benefits in mind! It could be a great option for you and your clients.
The Best Hourly Booking Plugin
Booknetic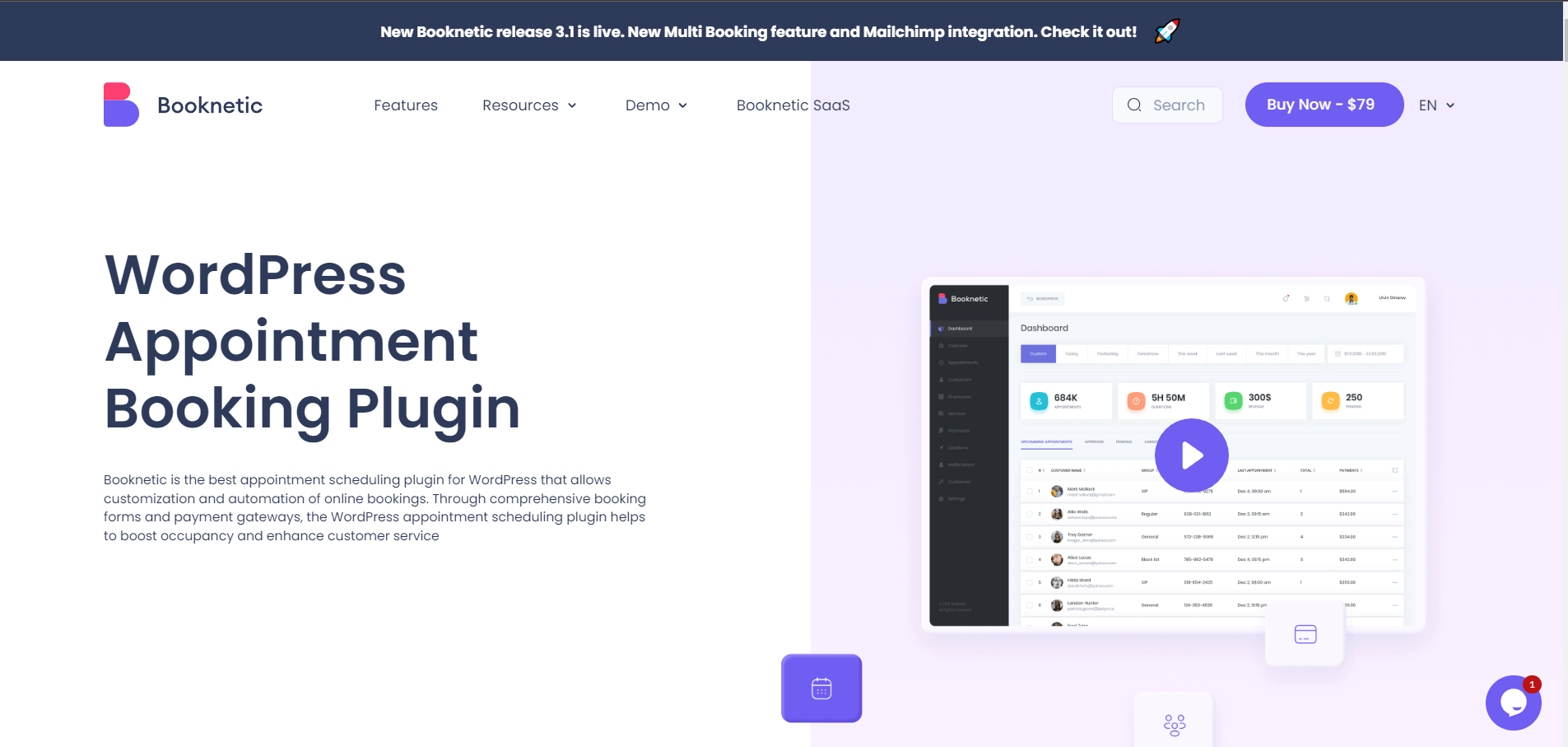 Booknetic is an appointment booking plugin that offers different booking functionalities together. It is the best hourly booking plugin WordPress for websites that may be used for various purposes. Installing and configuring the plugin on your website only takes a few clicks. Users may easily understand and add features to their websites because of its easy UI/UX and extensive documentation.

Fitness, dental clinics, legal companies, nutritionists, beauty salons, alternative medicine providers, and other appointment-based businesses are all compatible with Booknetic.
A fully configurable booking widget allows you to customize the booking form, the layout of the booking panel, and the order of the booking processes to suit your demands. Customers' information is kept in the system as soon as they register on your site, allowing you to access them from anywhere readily.
Features
Reminders and notifications
Appointment multi-booking system
Customer Panel
Custom Forms
Multiple locations
Zoom Integration
Coupons
Group bookings
Service extras
Custom appointment statuses
Customer messages
Admin reporting
Notifications from SMS, email, and WhatsApp, Telegram, Webhook triggers
Fully automatic – install once and save hours
Customizable email and SMS notifications for your customers and staff
PayPal, Stripe, Mollie, Square, Razorpay, WooCommerce for Payments
Multi-Language and RTL Support
And finally, you can get Booknetic for a lifetime by paying only $79 with great features.
MotoPress Appointment Booking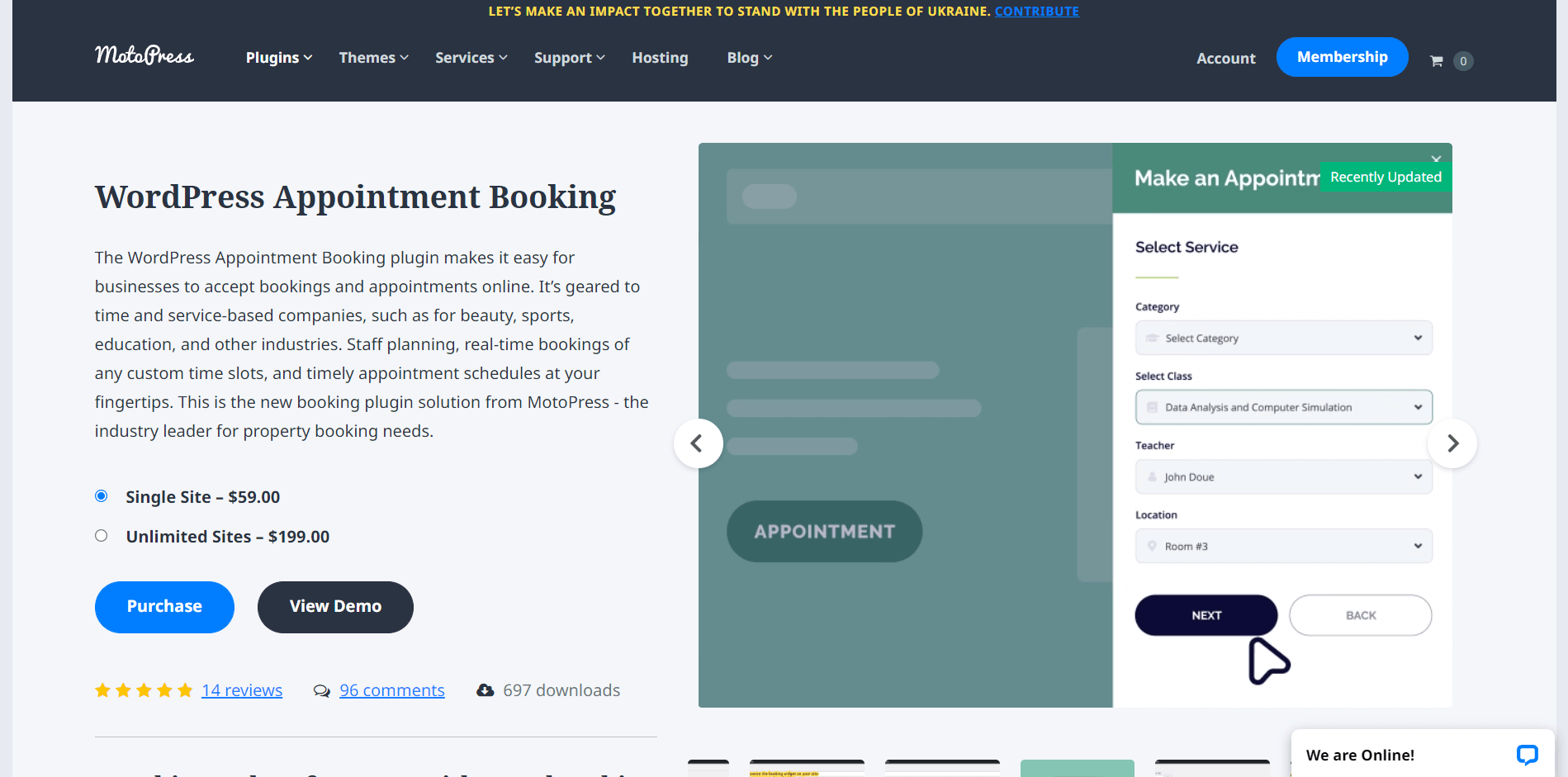 The WordPress Motopress Appointment Booking plugin helps to enable online appointments on any hourly-based business website. It provides a mobile-friendly booking widget that works for step-by-step scheduling.
The plugin lets you add custom services of any duration and flexible schedules. It seamlessly works with Elementor, Gutenberg, and Divi page builders.
Features
Payments via Stripe, PayPal, direct bank transfer, or upon arrival
Lock-out hours, lunch breaks, vacations, and days off in schedules
Several services can be added to the cart during one submission
Clients are allowed to make an appointment for a group or individual
A centralized bookings calendar in the dashboard
Bookings can be synchronized with an employee's Google Calendar
It's possible to define Appointment Manager and Appointment Employee user roles
Discount coupons via coupon codes
Options to edit existing bookings
Automated email notifications
Booking Calendar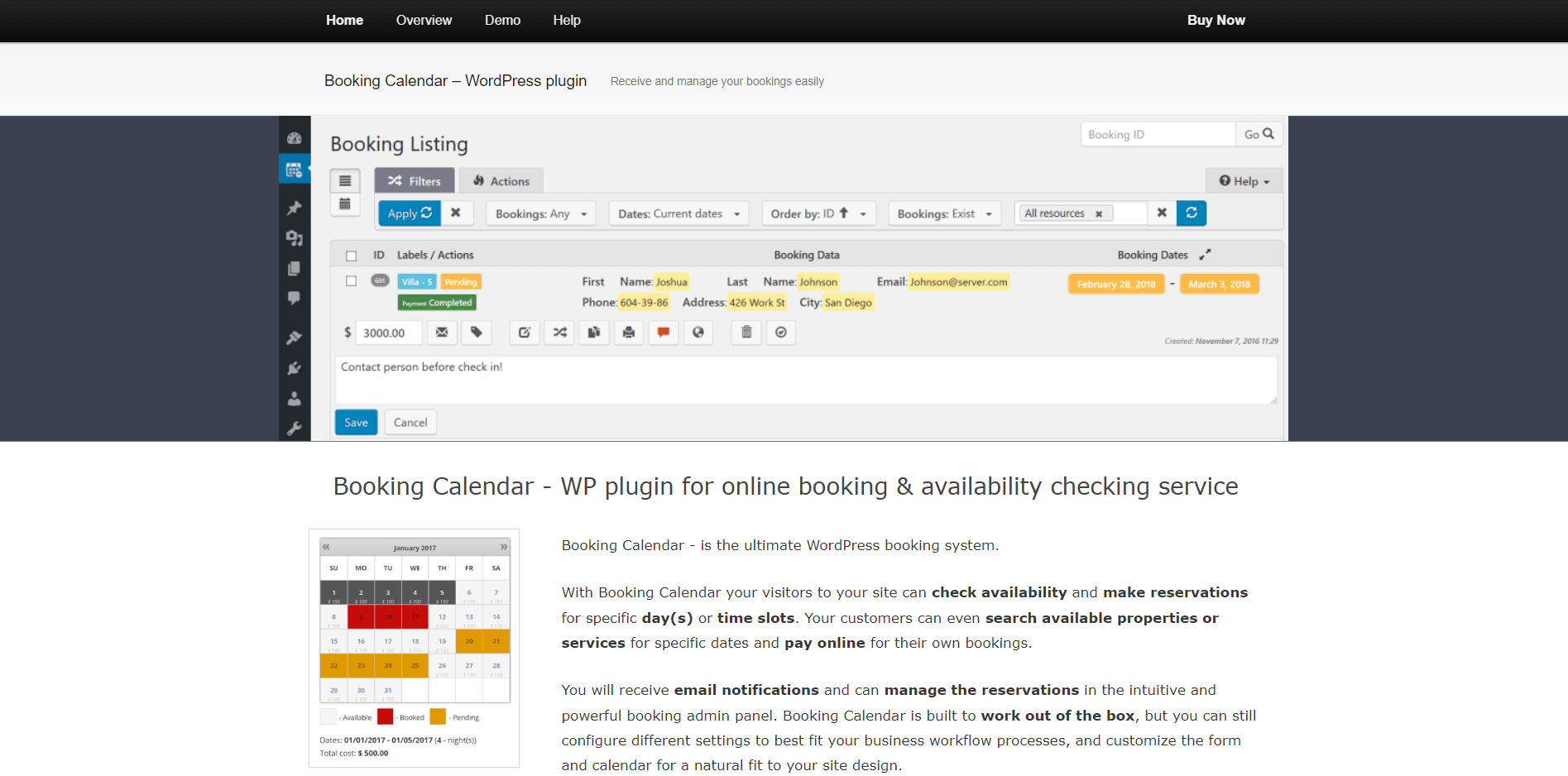 Booking Calendar by plugin have is one of the most popular plugins for setting up an hourly booking system on a WordPress site. The setup process is simple and quick, and the features are robust enough to handle even the most complex bookings.
Features
Allows for hourly bookings
Can be used for online or offline bookings
Multiple booking forms can be created
Each form can have its own set of rules and restrictions
Notifications can be sent to both the site administrator and the customer upon booking confirmation

Appointment Hour Booking


Appointment Hour Booking is the best way to make appointments and hourly bookings on your WordPress website. You can use this plugin to schedule appointments, events, classes, or anything else that you need to schedule by the hour.
It's a great option for small businesses and individual service providers who need an easy-to-use, free reservation system. The premium version is also reasonably priced and offers additional features that can come in handy as your business grows.
Features
Customers can choose the number of hours they need
Set an hourly price for each service
Block out unavailable days and times
Choose how many hours can be booked per day/week/month
Integrate with your Google Calendar
It also lets you connect with payment gateways like PayPal and Stripe.
Hourly Booking Plugin WordPress setup

Now that you understand what Booknetic is, let's explain how you can create hourly reservations in Booknetic.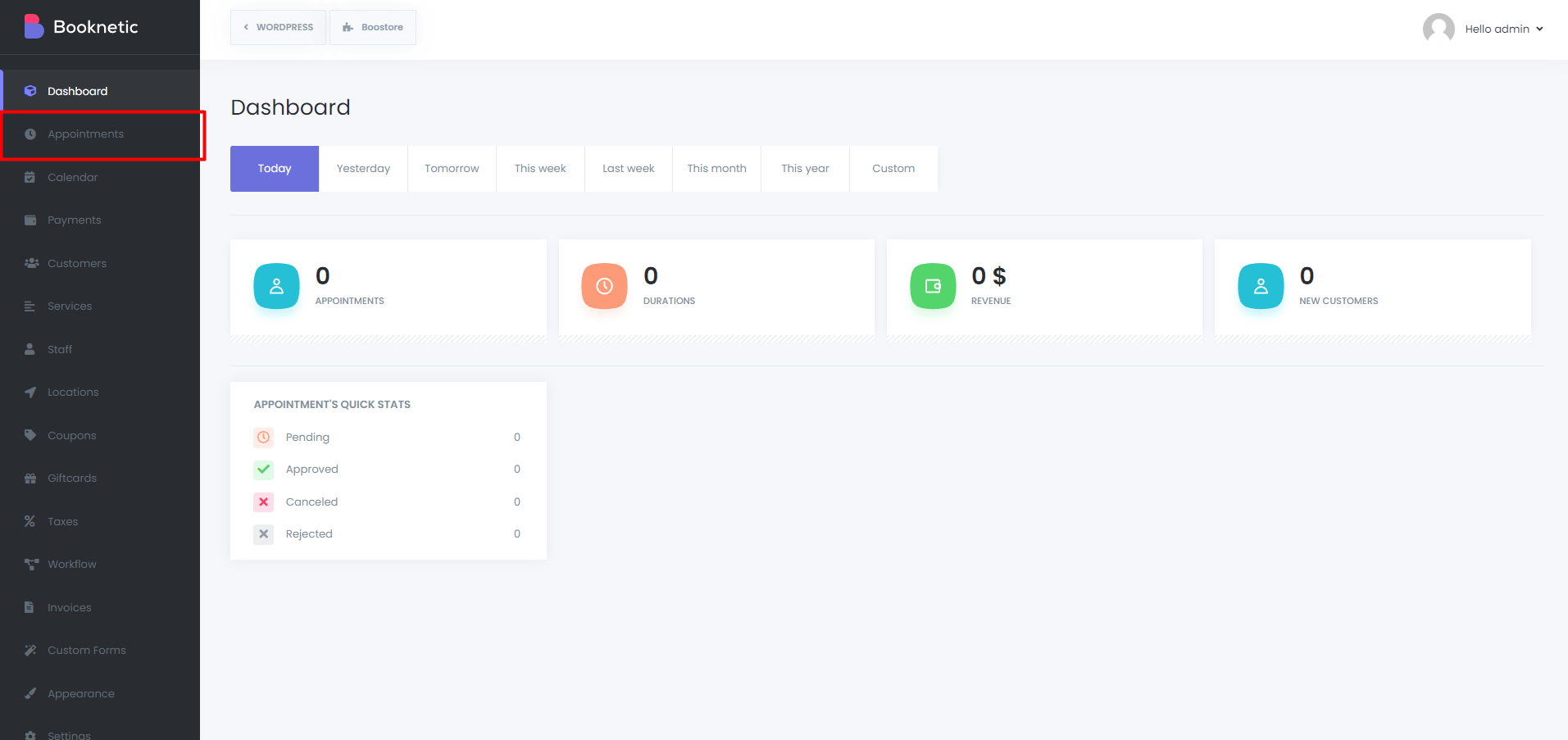 A dashboard welcomes you on the first page that opens. Switch to the Appointments section from the menu bar.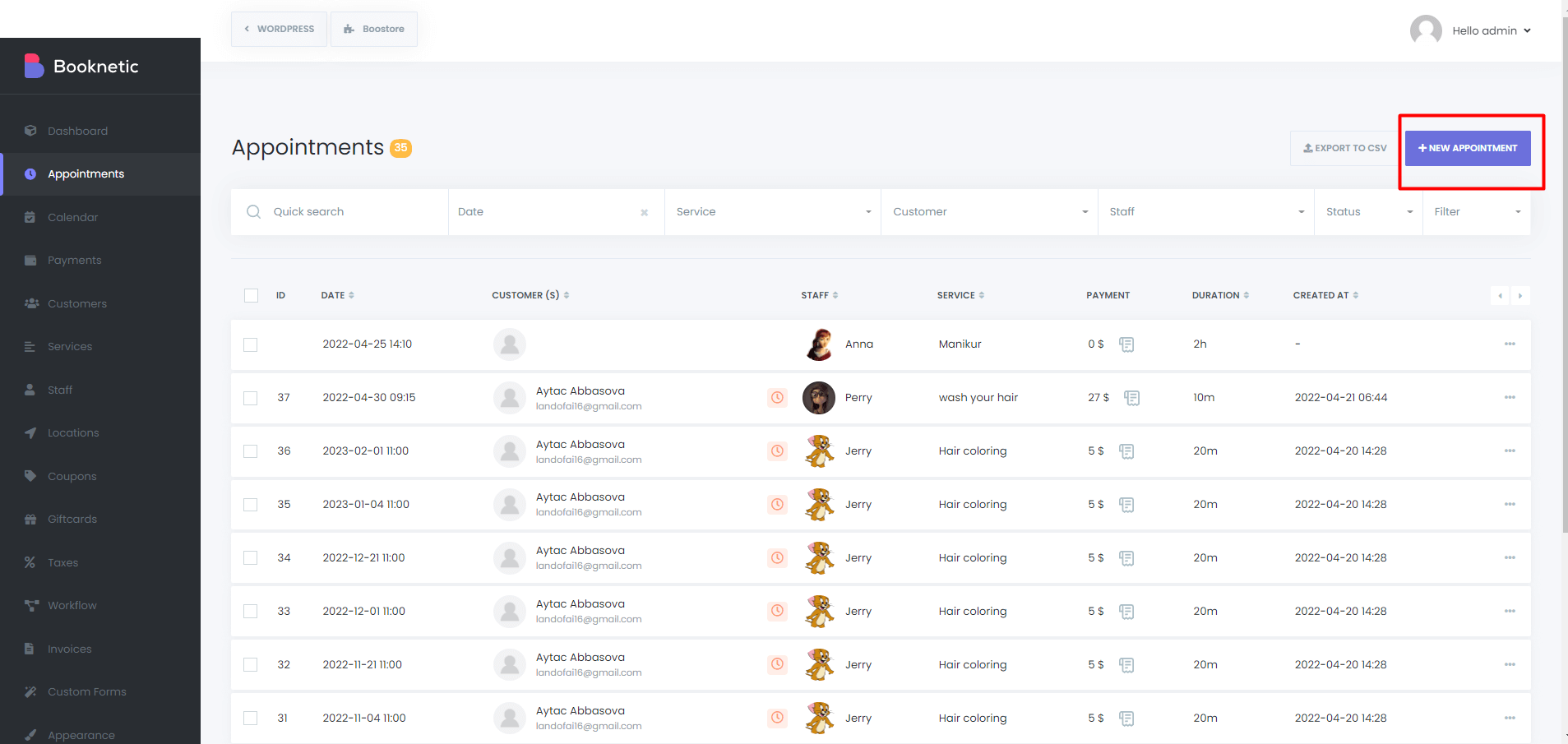 The Appointments tab includes a list of all appointments that you have at a given time. You may also use the easy search feature and filters to find an appointment quickly.
Any appointment may be edited or deleted by selecting the choices in front of the Appointment and then clicking the Edit or Delete button. By choosing several appointments and pressing the delete option at the bottom, you may erase them all at once.
In order for you to create an Hourly Booking: We select the "New Appointments" section.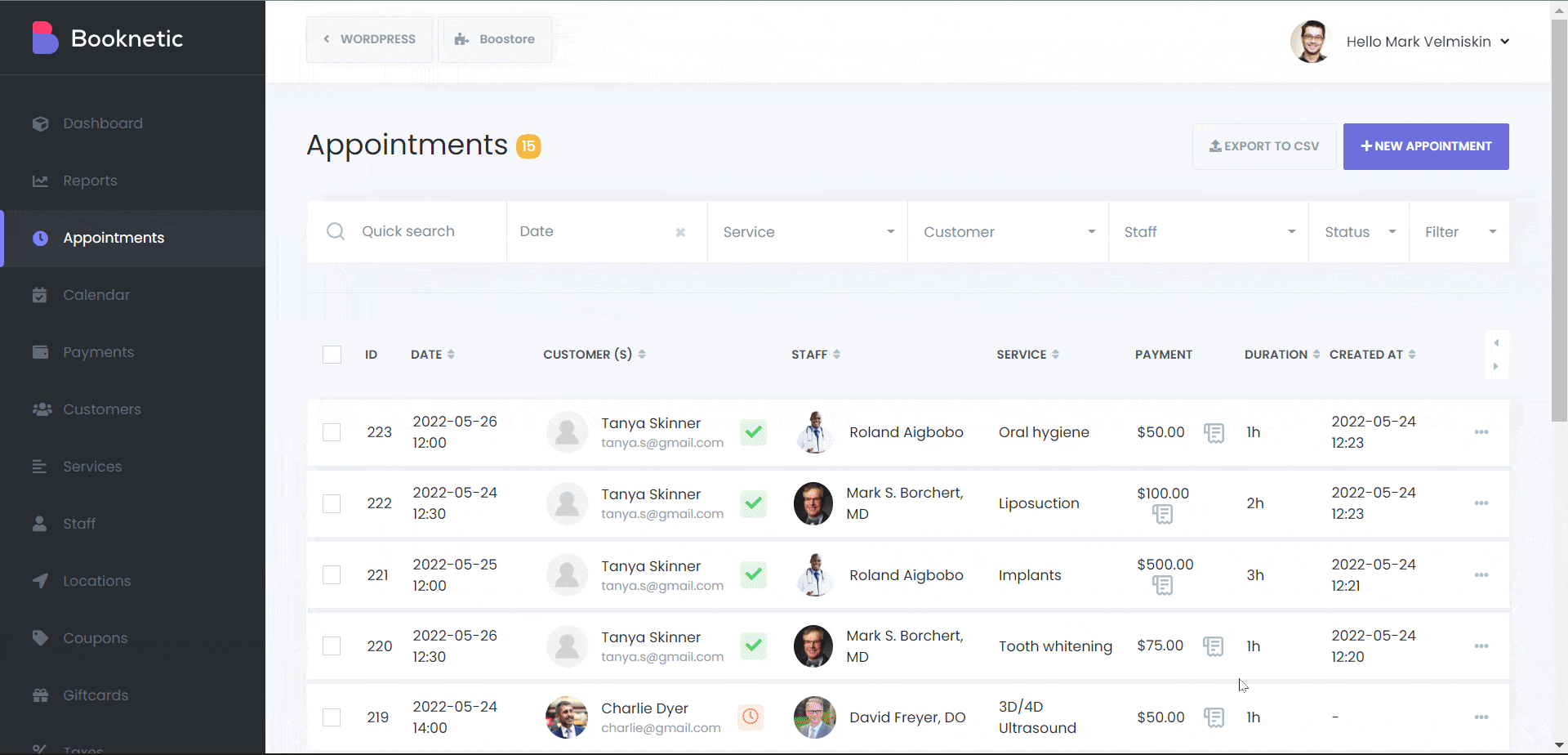 You can pick individual days from 1 to 31 if you choose the Specific day option. For example, on the 2th, 14th, and 18th of each month, you wish to repeat the Appointment. After that, you'll choose between 2, 14, and 18 selections. You must also choose the start and finish dates.
After choosing the matching "Location," "Category," "Service," and "Staff," we adjust your hourly booking according to the time.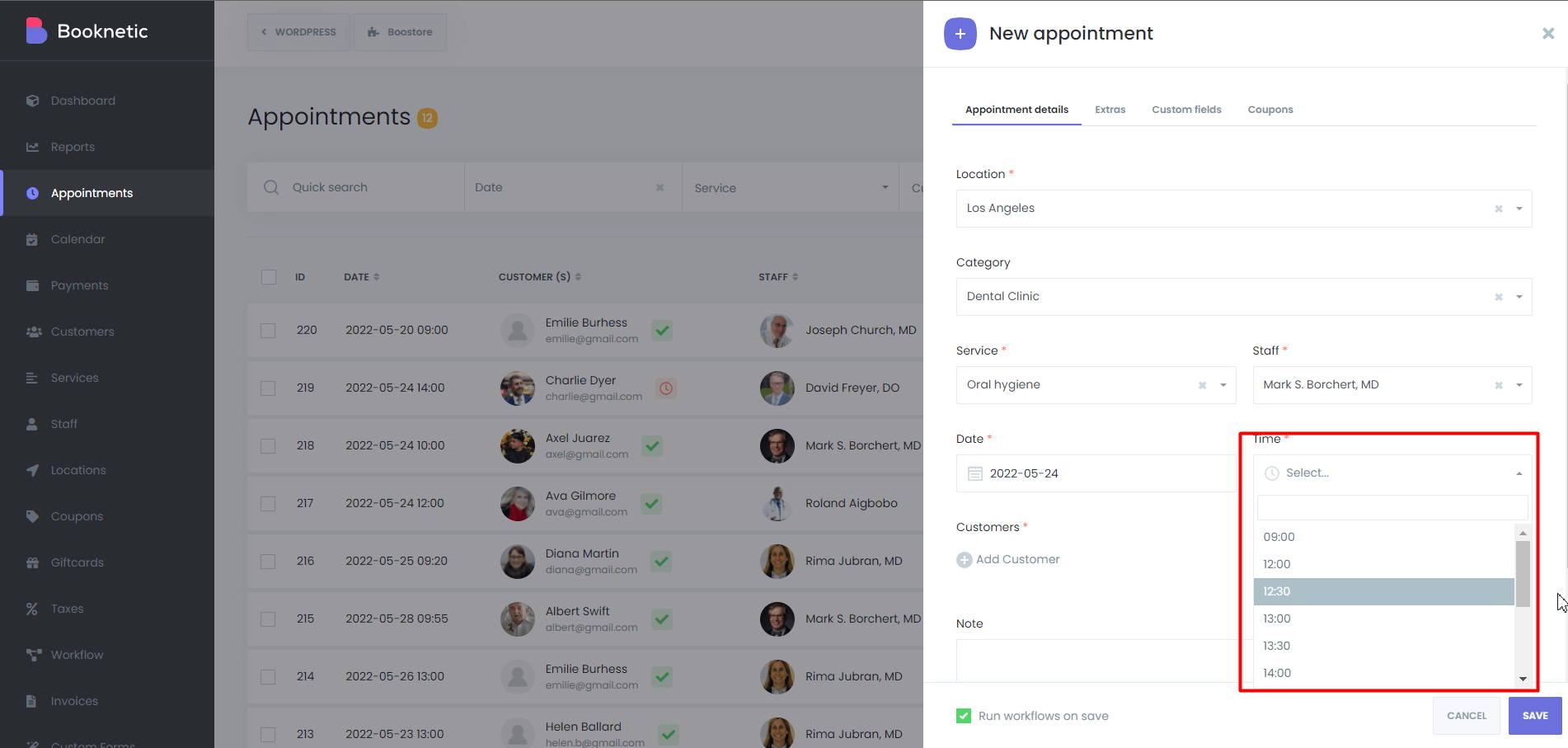 You set and save Hourly Booking from the section I showed. That is all.
Conclusion
Now you know how to set up hourly booking and you can start making your own. Keep in mind that setting up hourly bookings is important but it can also backfire. If your usual appointments take longer than an hour at ends, then it is best to make windows between appointments longer.
Sign up for our newsletter
Be the first to know about releases and industry news and insights.
Let's

get started

on something great
Booknetic is a simple yet powerful plugin for accepting online bookings & payments on your WordPress site.