Best WordPress Themes For Education Websites To Get Inspired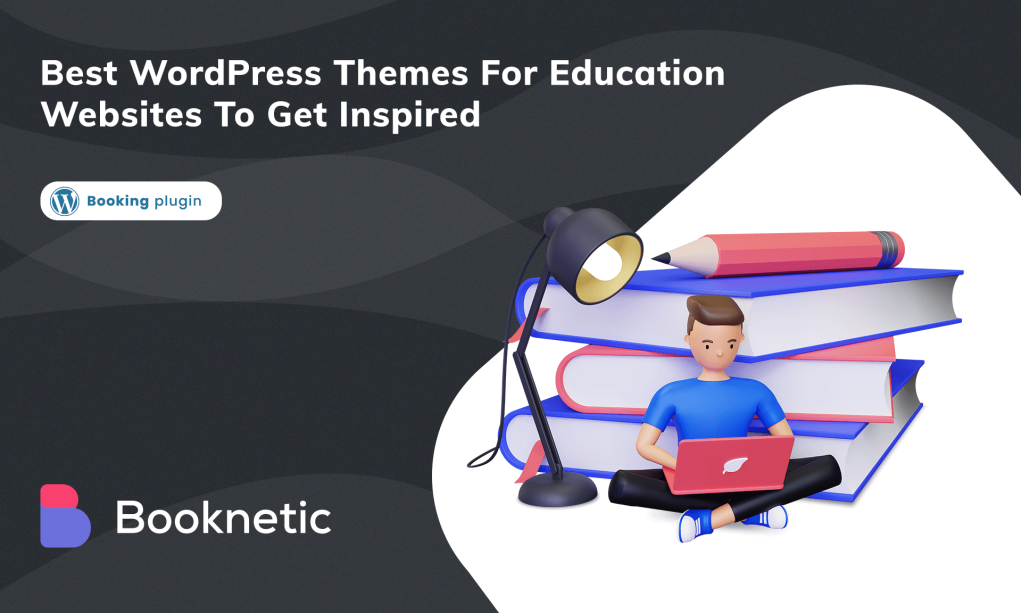 WordPress is one of the most talked-about website builder and content publisher systems since when it launched in 2003. It is easy to use, you don't even need to know some programmatic languages or codes, and no need to find developers to create a site.
By installing plugins and themes it can be provided to add functionality and features, because of this, the opportunities of WordPress are boundless.
Aside from blogs and websites, it may be used to construct online shops, company websites, discussion forums, portfolios, and galleries, also allows you to construct a range of websites such as e-commerce sites and membership sites, e-learning courses, as well as education-based sites.
It's reasonable to say that every education system requires its own website.
To market your organization's education offerings to potential students, a good educational site should include information on courses and timetables, while also information on the qualifications of your staff, and also alternate learning possibilities such as online class scheduling capabilities.
This blog will discuss education websites and the best WordPress themes for education.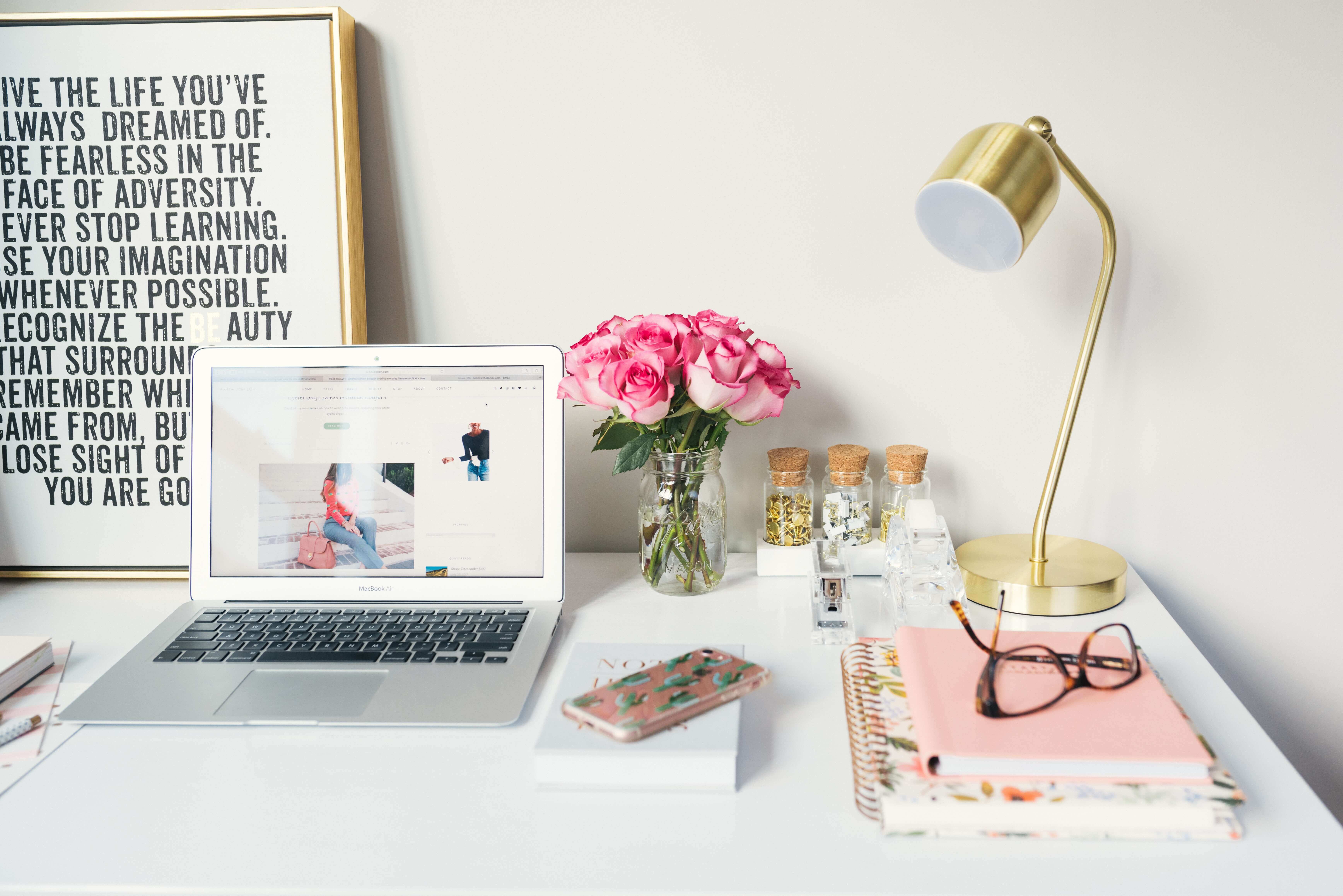 Which steps are contained when creating a website for education?
First thing first, choosing a domain name, getting a hosting plan after registering this domain name, installing wordpress, customizing education based wordpress themes, plugins and finally adding content to show up.
As you see, aligning themes contains an essential step, because after that your website will look more beautiful and attractive.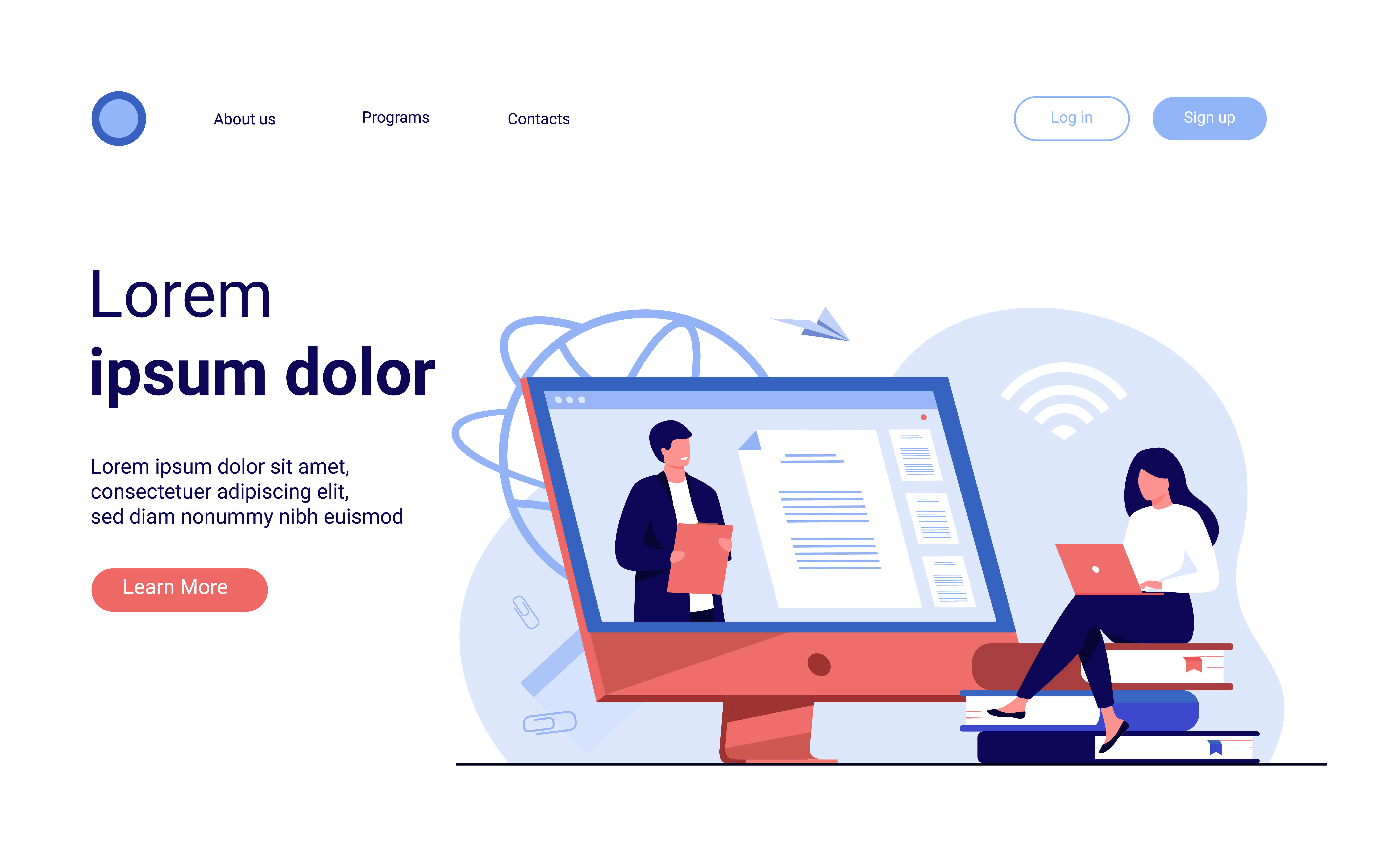 What is the function of wordpress themes?
Themes, on the other hand, are one of WordPress' more basic and valuable features, allowing you to personalize your site's design and even upgrade. As a matter of fact, with the proper theme, you may completely personalize your site to your exact specifications, with no coding or design skills needed.
WordPress theme is a collection of files (graphics, style sheets, and code) that determines how your blog or website looks. Depending on the theme, you may adjust anything from your site's layout to the color of your links. As simple as it may seem, themes are much more than decorations for your website.
It is possible to choose from thousands of free and paid WordPress themes to suit your needs and preferences. Various free themes may be found on the internet, with some of them being excellent and others being completely unusable. When you pay for a theme, there's generally greater quality control.
How to choose the best education themes for WordPress?
If you choose the proper WordPress theme for education, you will be able to create complicated websites with relative simplicity. On WordPress, we recommend using one of the learning-oriented themes, as it's more likely to have the features your site needs.
Find a theme that matches your needs and put it on your website, and you're done. That way your website will look great in no time!
What to look for when picking education-based WordPress themes before you install it.
1. Design
Your website's design is influenced by the layout and features of your theme. It's important to choose a theme that appears clean, professional, and is appropriate for your educational website type.
Anytime a visitor is constantly distracted by an abundance of information on a single page, they are unlikely to be able to understand the content's primary goal.
Consider using white space on your landing pages. According to some research, effectively utilizing white space can increase the average user's comprehension by over 20%. This illustrates the importance of keeping your website design basic and easy to use for your visitors and customers.
2. Characteristic
There are many pre-made features for an educational website that are available in many themes. It's best to choose the one that you think will make your site look more professional. Be sure, though, to read through every review of each theme to find the best of best education themes for WordPress.
An appropriate color palette for the website's landing pages should be drawn from your institution's logo. Also, include short, straightforward messages from the institution's mission statement throughout the pages of the website.
3. Navigation that is easy to use
When it comes to designing an instructional website, there is a lot that goes into architecture. Your website's information is structured into a digital framework that allows users to move between pages.
As a result, the rest of the design project is affected by the website's design. It's difficult for people to make sense of a design architecture that's disorganized and unstructured. The number of individuals who contact you will likely decrease if they can only get your contact information via a page that isn't your home page.
4. Initiation of SEO in your content
Search Engine Optimization (SEO)-including themes provides your website a better chance of appearing higher in Google Search results. A website's background design features assist search engines in better assessing the core keywords contained within the text of the site.
In today's world, a successful website relies on a well-executed SEO strategy.
Best WordPress themes for education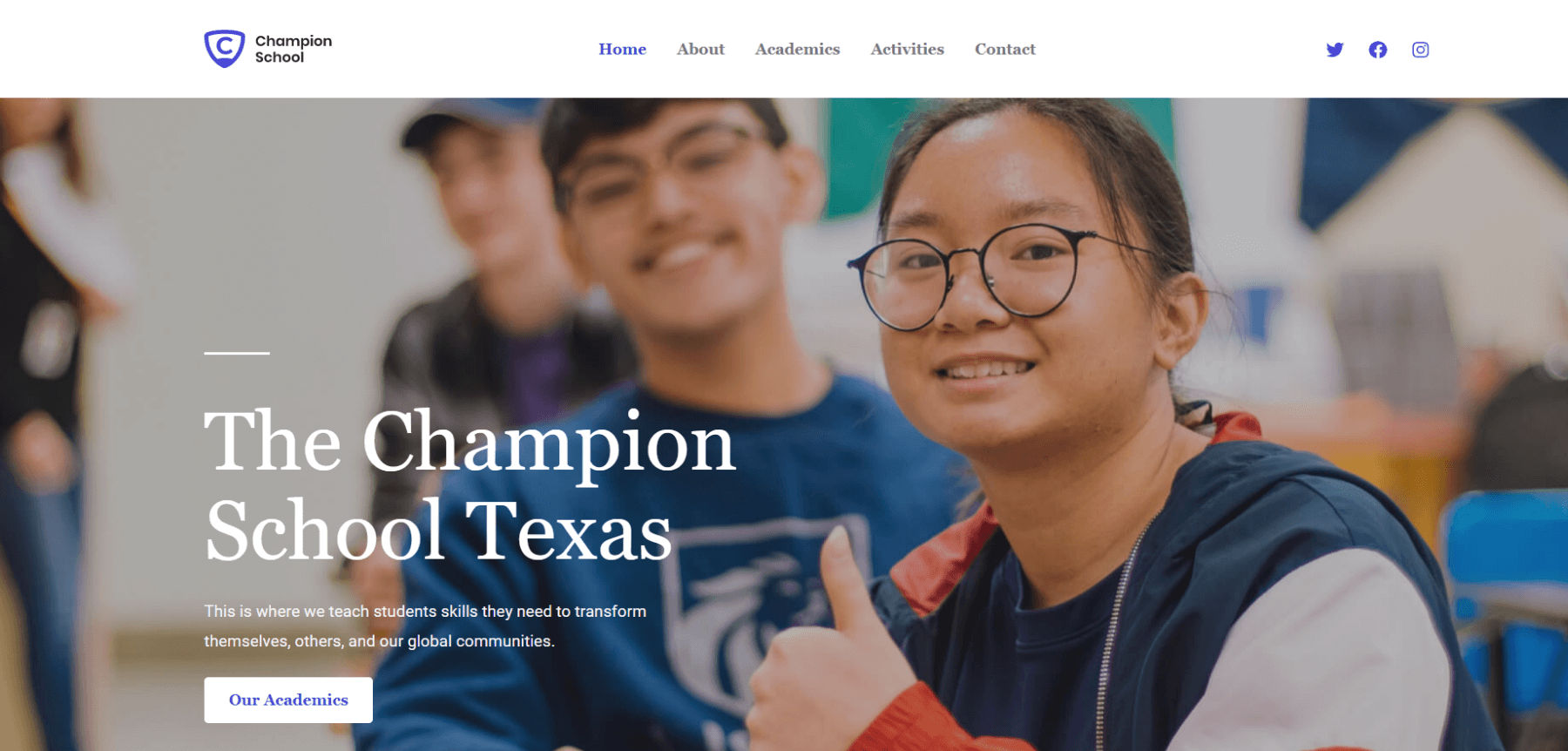 1. Astra
Astra is a multipurpose WordPress theme ideal for education. It has a number of dedicated Starter Templates designed for educational institutions and for learning management systems.
The theme includes over 180+ Starter Templates and is fully compatible with leading page builders so customization is simple. Each provides a fully working template with everything you need to build your website.
Customization options include a special Header Footer builder, an innovative template setup wizard and the freedom to change anything you see on the page.
With full compatibility with LearnDash and other learning management systems, plus dedicated education templates, Astra is the logical choice for your next theme.
Pros:
Astra provides pre-built layouts
The theme loads quickly
Astra offers extensive customization options
Astra is compatible with major page builders and is WooCommerce-ready
Cons:
Astra's extensive features might be overwhelming for some, and they might prefer a simpler theme
Some of the most advanced features require the Pro addon, which comes at an additional cost
Pricing:
$299 for lifetime license
$849 for essentials bundle with 180+ templates
$1249 for growth bundle to access future products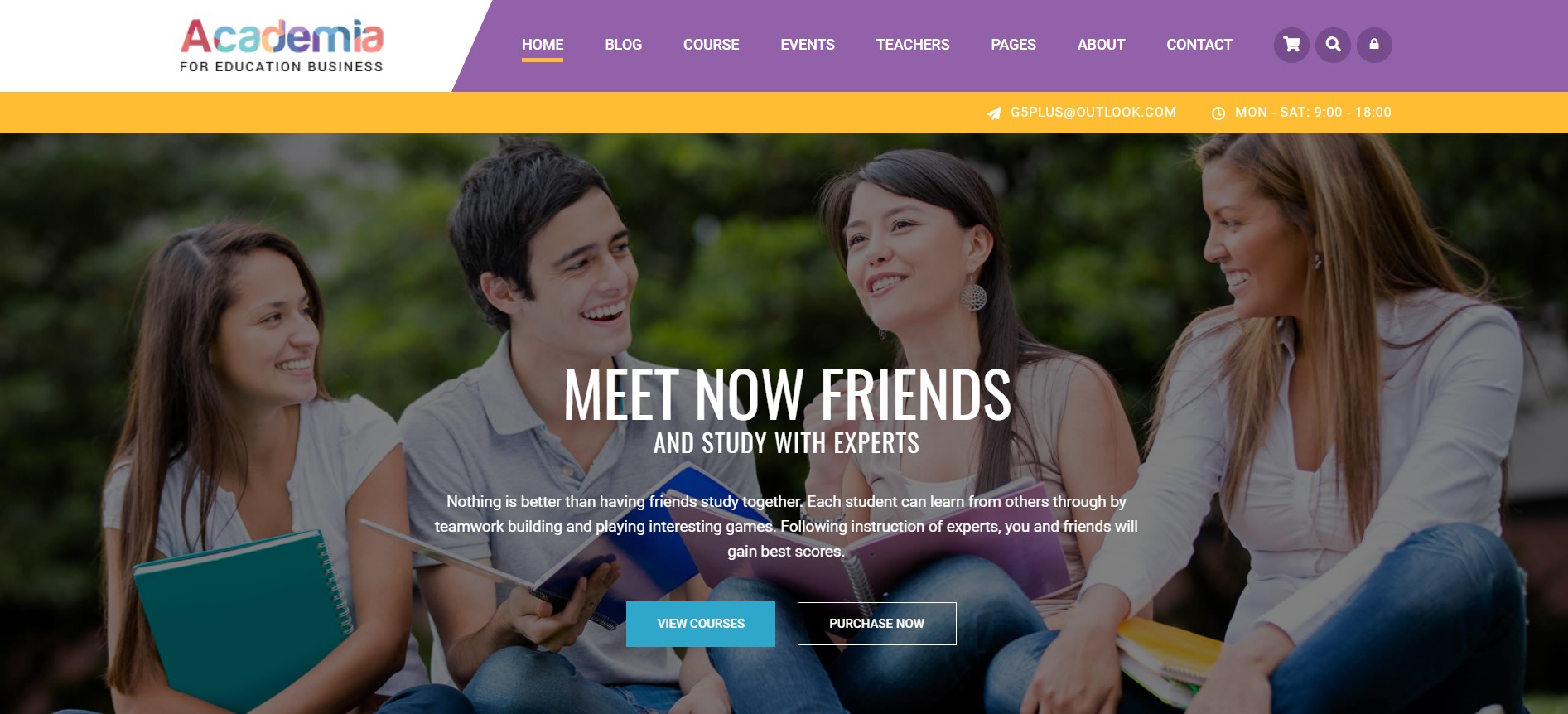 2. Academia
Educational and school-oriented, Academica is one of the best education themes for WordPress. There are three columns and a modern design. Apart from that, there are many more page and post templates in Academica, including there is a sidebar on the left and another one on the right in full-width.
If you use the Academica Custom Header feature, you may upload a picture above the header. Retina and mobile-friendly features are included, like with other free school themes.
Mobile users can effortlessly navigate your site thanks to the integrated sliding menu, which is also available on the desktop. This template has a Live Preview Customizer, which allows you to see and feel all the settings and adjustments before they are applied.
Pros:
Designed specifically for educational institutions
Offer various customization options to match the institution's branding and style
Cons:
Setting up and customizing the theme might require some time
There might be compatibility issues with certain plugins or WordPress updates
Pricing: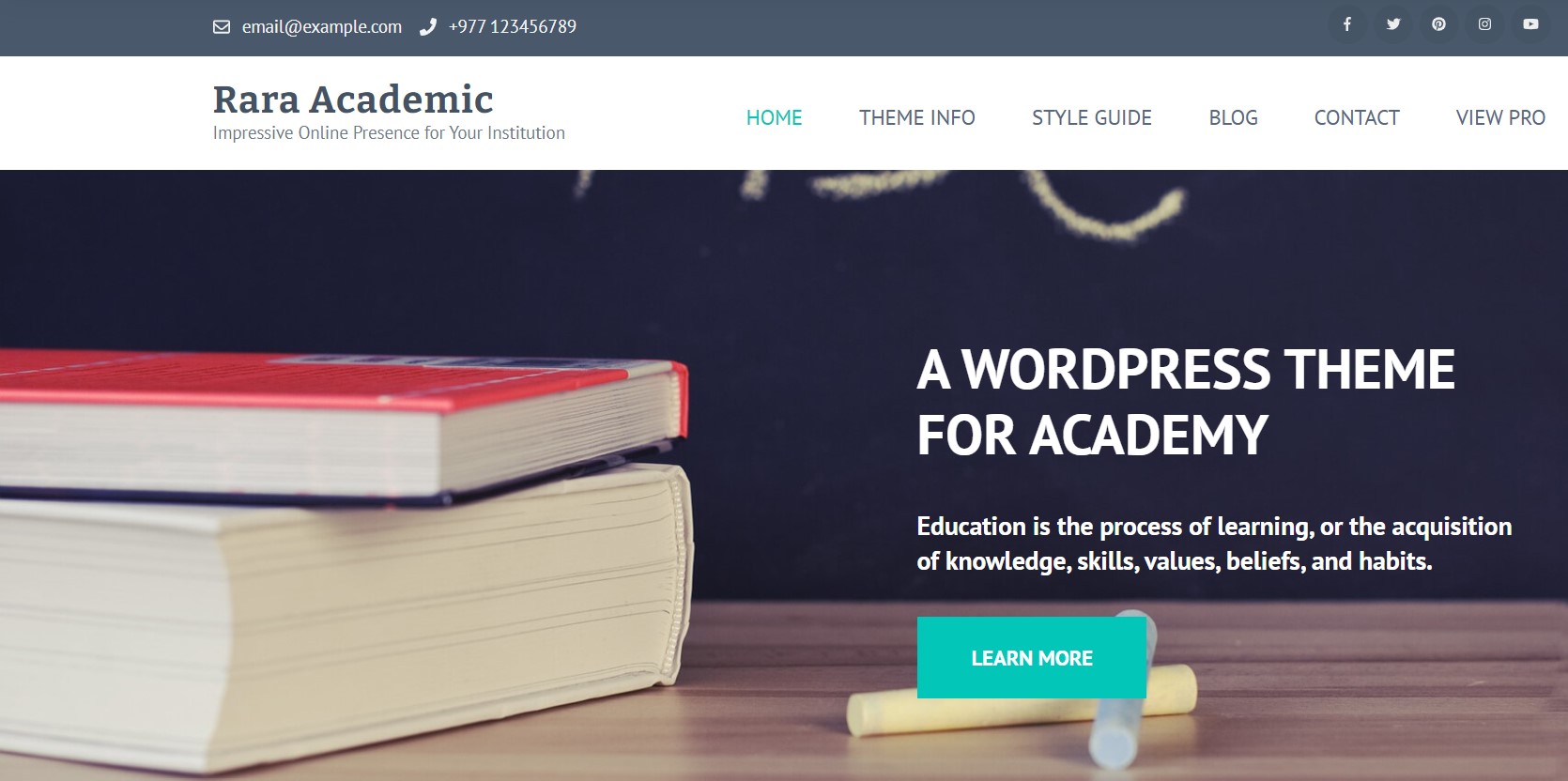 3. Rara Academic Pro
This theme allows you to construct an unlimited number of courses, online classrooms, or an open online library while being expandable and accessible at the same time!
There are 9 basic header layouts, 6 predefined pages, 13 custom widgets, an attractive blog layout, multi-language compatibility, and substantial documentation included with the theme, allowing you to create a seamless professional-looking website for your institution.
To deliver the message to the visitors, the theme has sufficient room for educational information, custom post kinds, events, and custom pages.
Pros:
Responsive design to match all screens
Provides search functionality and filtering by categories
Cons:
There might be a learning curve for users unfamiliar with event management plugins
Pricing:
$59 for lifetime license
$149 for lifetime license and support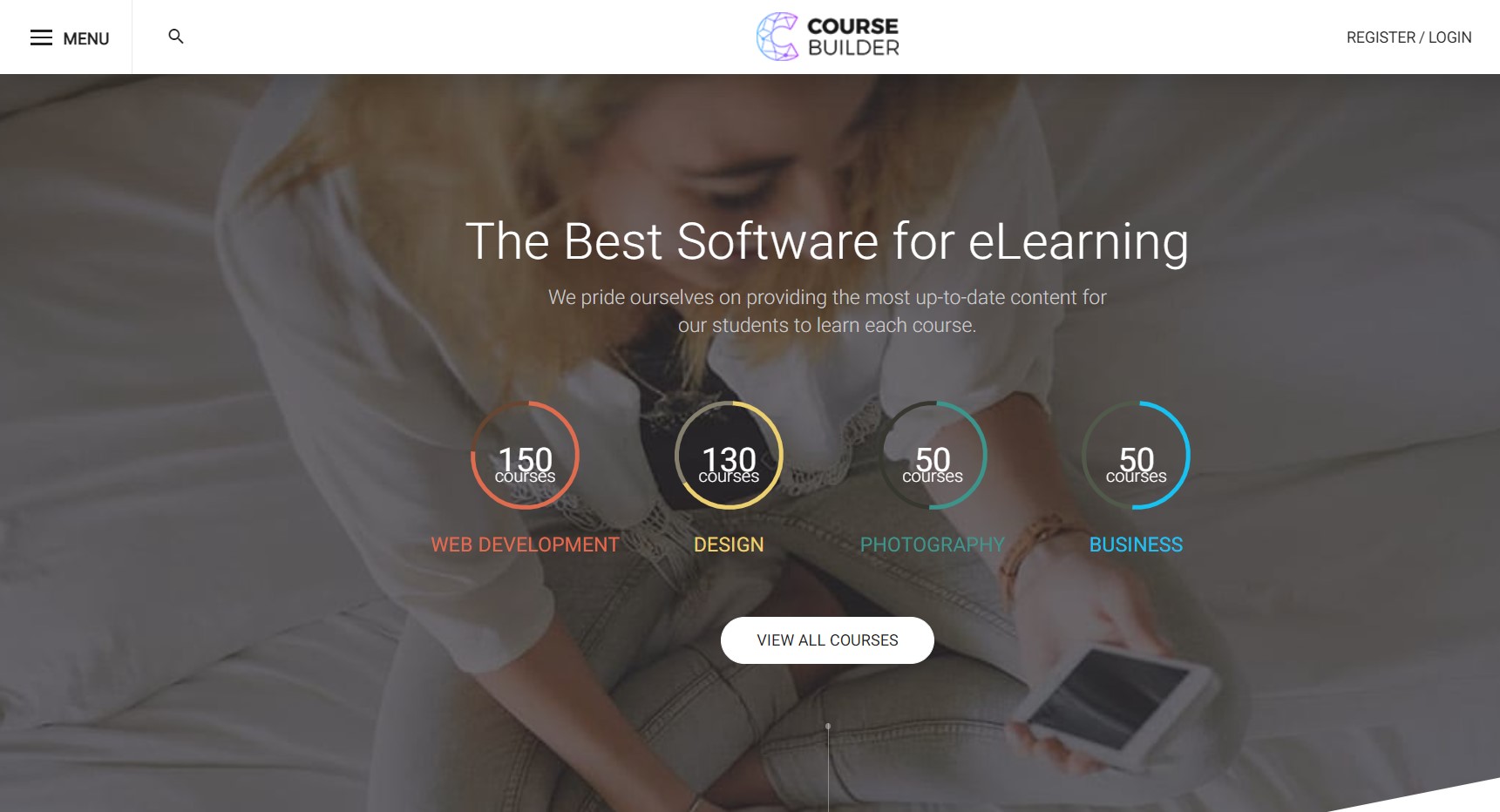 4. Course Builder
Course Builder is another one of the best WordPress themes for education. You may effortlessly edit your website with the Visual Composer plugin included in the theme.
On the sites, you can choose from a number of pre-built demo layouts. If you're trying to set up and maintain a smooth educational website then Course Builder is the theme for you.
Pros:
Tailored for creating and managing online courses
Has integrated LMS functionality
Cons:
Users report the customization option to be limited compared to others
Pricing: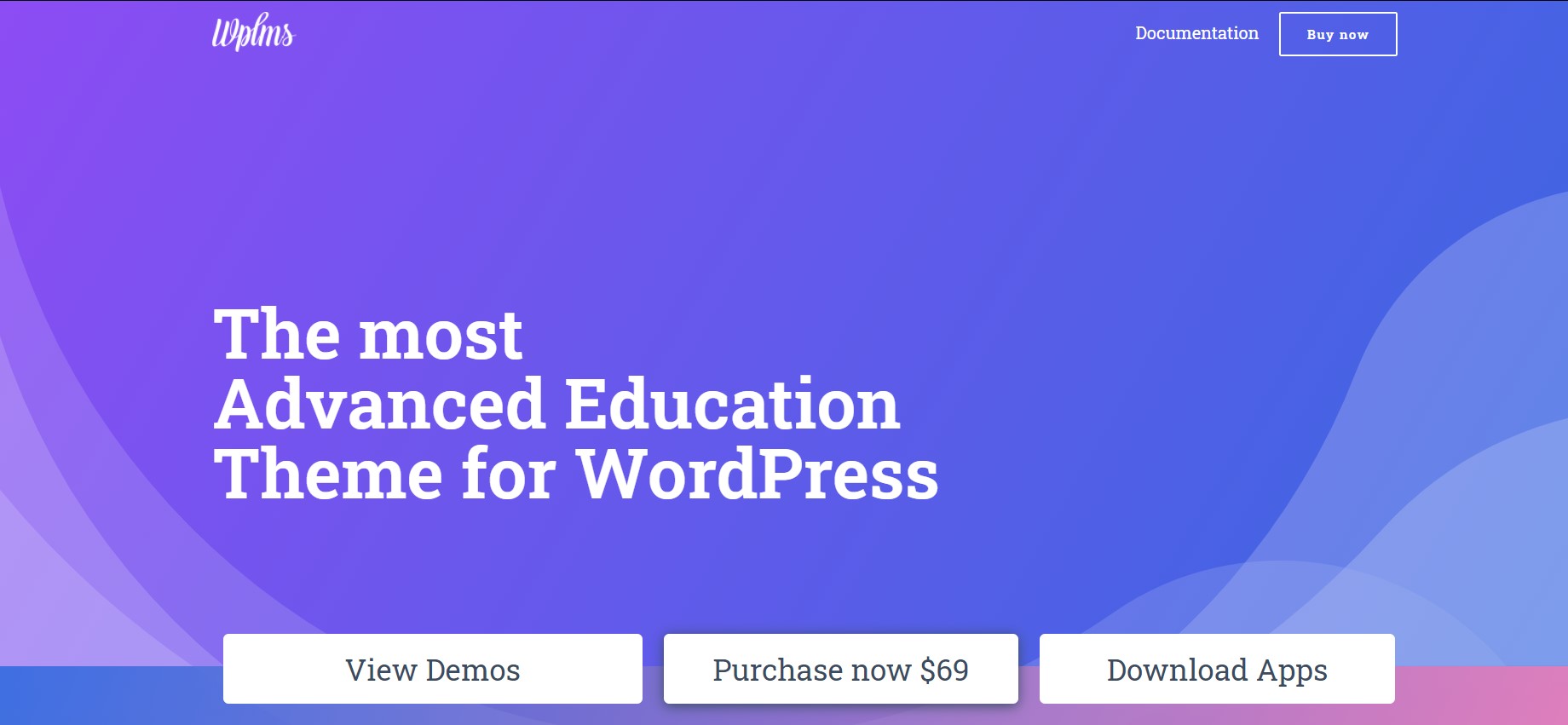 5. WPLMS
Learning Management System (LMS) is the most advanced WordPress theme ever made. It allows you to administer and sell online courses as well as generate quizzes.
Track student progress, collect and make payments via the system, sell additional commodities, and create new online learning materials. A school or university website won't benefit from this theme, but it's here to become the next Codecademy, Coursera, etc.
When using this platform you don't need to know anything about coding or programming unless you want to customize the CSS in your themes.
Pros:
Well known track record of operations
LMS integration
Cons:
Support is a bit unhelpful
Customization options are limited
Pricing:
In Conclusion
Searching for education-based WordPress themes should not be a rapid process. Make the effort, though. The theme you choose will determine your users' experience and your own performance.
In addition to the theme, you also need to choose an appointment booking plugin. Booknetic will make your teaching departments, their subcategories, and teacher profiles visible to the users.
This allows you to showcase your staff's expertise in a variety of disciplines, as well as display your educational service in a comprehensive view. Check Demo to learn more.
Sign up for our newsletter
Be the first to know about releases and industry news and insights.
Let's

get started

on something great
Booknetic is a simple yet powerful plugin for accepting online bookings & payments on your WordPress site.