The Best Booking and Appointment Plugin for Gym and Fitness Studios in 2023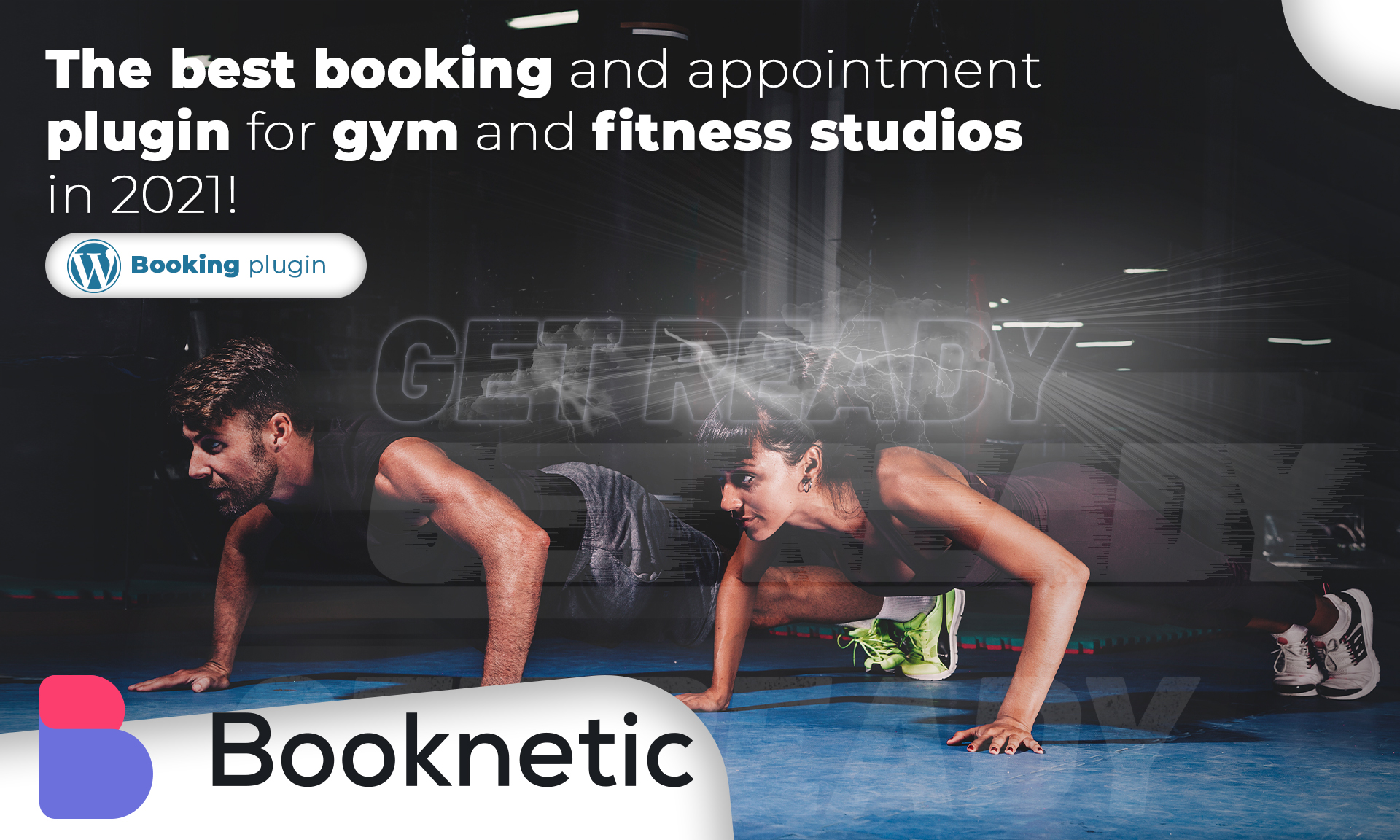 Gym businesses are yearning to find the best booking and appointment plugin for gym and fitness studios.
The best style for your WordPress website is not enough to attract attention to your fitness center. You need plugins that can boost the site and add proper functionality. Booknetic was one of the best booking and appointment plugins for gym and fitness studios in 2023. Such a gym reservation system will make it easier to control your website and improve the management of your company. Plugins will help convert guests to your fitness site by providing more benefits to your current customers.
You can incorporate an online gym reservation system into your personal training website. However, a WordPress gym booking system would be beneficial for your workout center. This online scheduler helps your clients to schedule appointments from your website. They will order your services by filing an online booking application. The request form will store the bookings in a calendar app or the site's archive. Besides, you can configure the booking form to meet the demands of your company.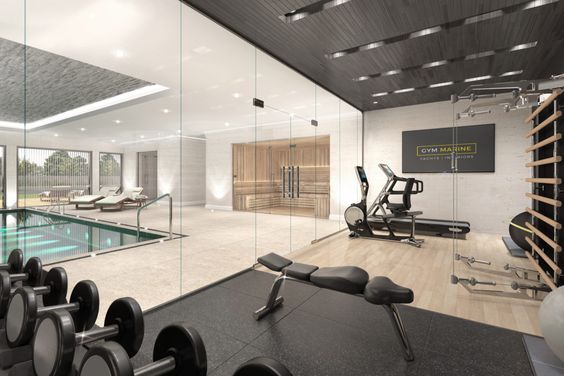 Your WordPress gym booking system should have the functionality to give your clients and visitors value to your site. It should be mobile-friendly. Because most online users access the internet from their smartphones, your clients can conveniently arrange an appointment. Also, they will visit the site using laptops.
Use gym scheduling software to accept clients' bookings for schedules accessible on your personalized booking form. It will help you complete the appointments within office hours and minimize the rescheduling of appointments. Your gym booking system will also send instant updates to your clients when you approve their bookings.
Advantages of Booknetic WordPress Plugin for Gym Scheduling
Booknetic is a multi-purpose appointment booking plugin that provides solutions for gym and fitness studios. Using WordPress gym booking software is beneficial for service providers such as exercise studios and fitness centers. Via the appointment plugin, consumers will plan and request services. However, you can configure the booking form to improve the gym scheduling process for your customers. You can also change its appearance to fit that of your site.
Considering all its complex features and the benefits they give to customers, Booknetic secures itself as the best booking and appointment plugin for gym and fitness studios.
Here are the reasons why workout studios require the Booknetic WordPress plugin for scheduling:
The installation of the gym scheduling software doesn't require coding expertise. You can conveniently set up the appointment plugin on your WordPress website. Besides, your clients and guests to your site can easily arrange an appointment using the WordPress booking system. The device immediately attaches it to your Appointment booking calendar when you approve a booking.
The WordPress gym booking system will smoothly handle your schedule as your company expands. A rise in the customer base won't change the performance of the scheduling scheme.
Ease of making appointments
The Booknetic WordPress plugin for booking increases service book online. Clients will quickly schedule an appointment without personally calling you or any of your staff members. They can use the booking system each day of the week. Consequently, clients should schedule an appointment at a reasonable time. The booking plugin's responsiveness on digital devices allows the clients to fill the request form easily.
Clients have to fill in the appropriate personal information, the requested service, and chosen time and date. They will also pick the team member who will conduct the service.
Satisfy basic market requirements
Besides, you can use the Booknetic gym reservation system's features to help you find solutions to your company's needs.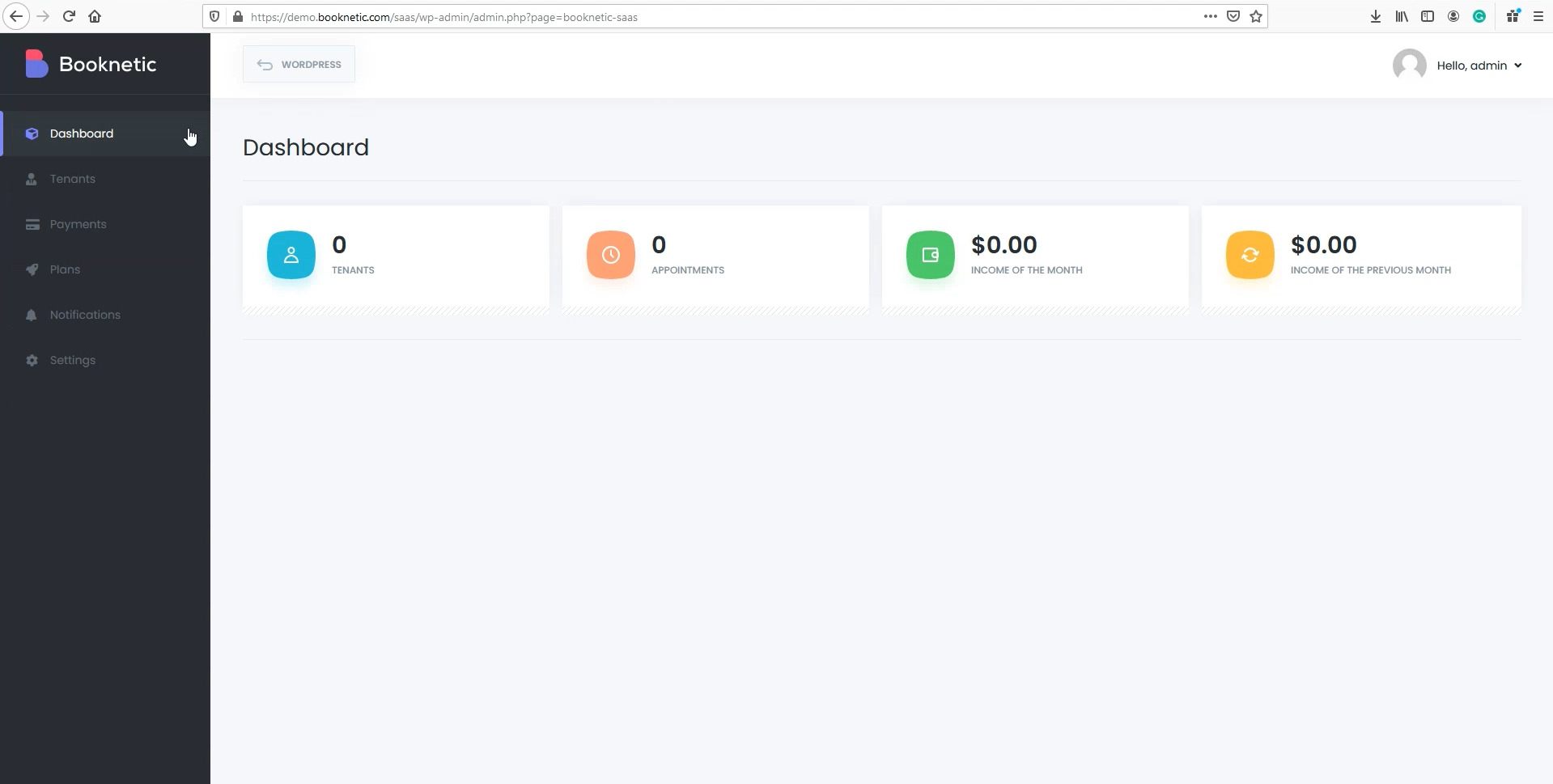 The booking plugin sends email, text, WhatsApp, Telegram, and Webhook notification messages to your clients and team automatically you accept their requests. It's best to give them updates to tell them of rescheduled or postponed appointments. The automatic notifications spare you the time you wasted on those activities. Also, you can configure the message settings to suit your needs.
Frees time for execution of other related activities
An online scheduler with a user-friendly admin panel allows you to approve or reschedule appointments. The Booknetic WordPress plugin for booking may pick up tasks associated with arranging a meeting. It also prevents phone calls between the service provider and clients about bookings.
A lunch, a date, an impromptu plan with friends, a birthday dinner of a dear one, your anniversary, a work interview – occasions have a way of organizing themselves. The gym will be the last thing in their thoughts in those moments. Guess how many brownie points you would get if you had the opportunity to rebook your bookings? Of course, you can set how much time before the actual meeting time they can postpone and reschedule.
Increases your customer base
The appointment scheduler will turn visits to your website to customers. Online users can conveniently search for your services with the user- and smartphone-friendly booking system. The online scheduler connects new clients directly from your calendar.
A WordPress website will help market the services online. However, adding a booking system to WordPress will boost the traffic to your site and your client base. It will take up a front desk employee's duties of making appointments. The Booknetic WordPress gym booking system is available 24/7. It shows the service provider's latest schedule to customers, books appointments, and sends out updates. Displaying important client data and helping her\him to stay in the gym appointment process are also successful user retention strategies for gym software.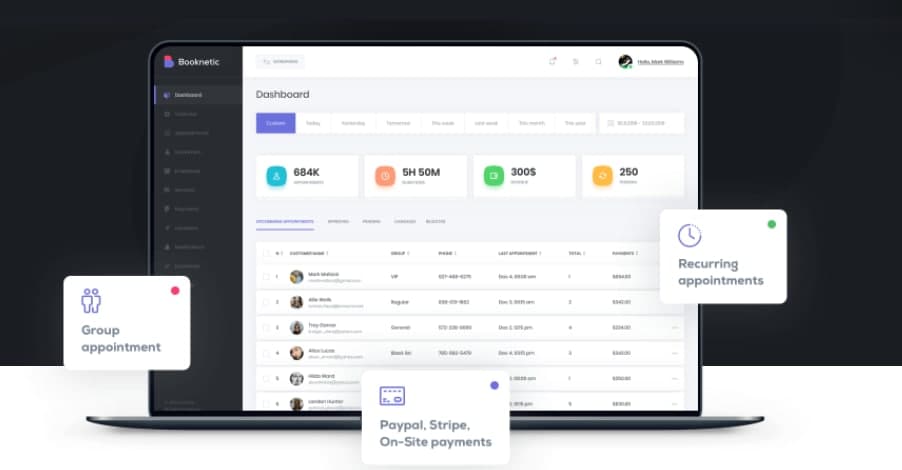 You can save money and time by automating the reservation system. Besides handling your schedules, a WordPress plugin for booking will improve your online sales. It will simplify the duties if you have few or no employees. You can start with the regular edition.
Here are some features offered by the regular version of the Booknetic WordPress plugin:
Google Calendar Sync
WooCommerce payment method
Reminders
Deposit payments
Responsive and customizable design
Multiple locations
Manageable calendar, etc.
Install and trigger the Booknetic WordPress plugin to schedule your website to ease your tasks and improve your company. If you are looking for the right plugin for your gym Booknetic is the best booking and appointment plugin.
Final Thoughts
Digital looks fancy and easy, but sometimes it is the simplest thing for a client to pick up the phone and plan a gym visit. What do you do in that case? Establish some way of holding the log? And then find a way to combine the two?
Of course not! Inside the plugin itself, you will manually add bookings, and they will match up with the rest of your automatically created bookings from the online system. This makes management infinitely smoother when everything falls into this one booking box on the dashboard. Anyone can navigate reasonably quickly, no matter if they are in the middle of shifts or have only started on their first day at the workplace.
Moving to the Booknetic WordPress gym reservation system often makes handovers much easier. You don't have to wait for the workers to get used to keeping track of these things manually: almost all of the work will be done by the plugin. It would be best to educate them on using it or ask them to read through each object on the paperwork.
Check the demo version of Booknetic's regular version.
What did you like most about this booking and appointment plugin for gym and fitness studios?
Sign up for our newsletter
Be the first to know about releases and industry news and insights.
Let's

get started

on something great
Booknetic is a simple yet powerful plugin for accepting online bookings & payments on your WordPress site.