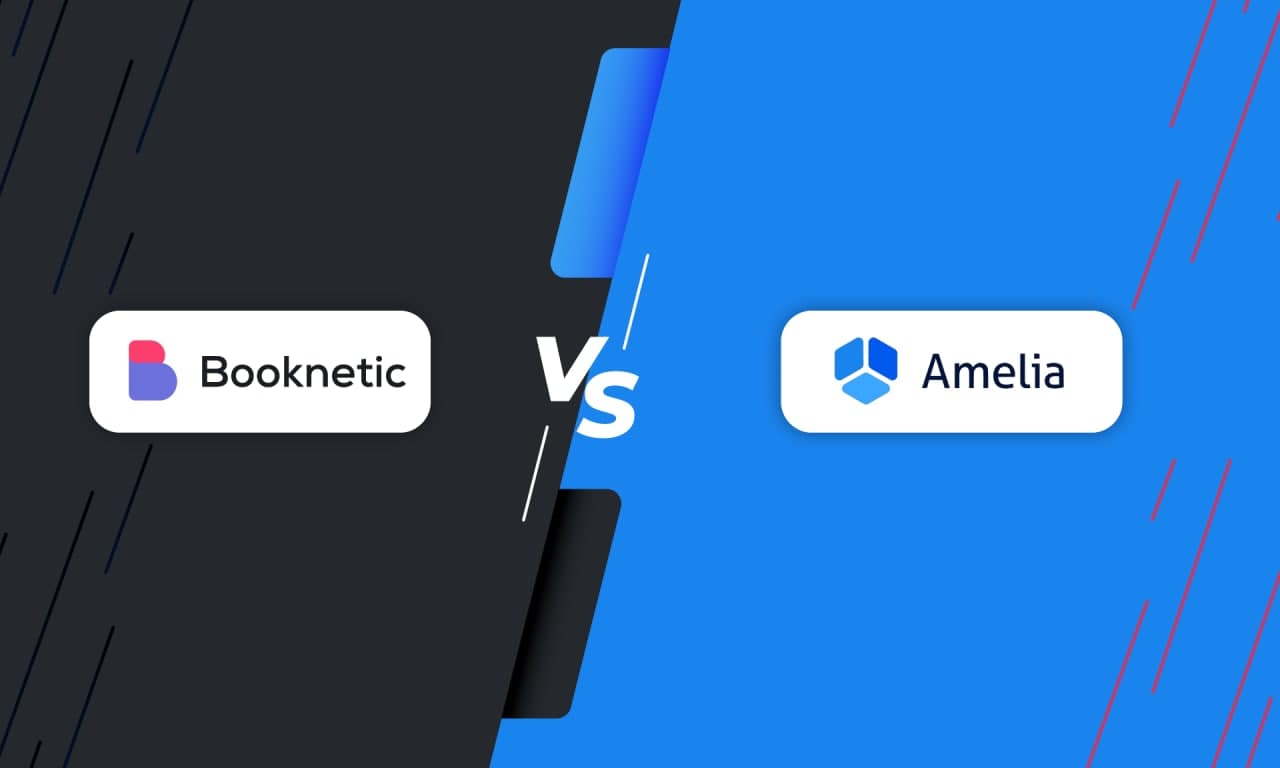 Can't decide over Amelia vs Booknetic? This blog will answer all the questions you are searching for.
All types of businesses need to have a booking system to manage their appointments. It becomes inevitable when your business relies on the number of appointments. It is long gone since we were bookkeeping clients, calling back them and them calling back just to confirm appointments.
Now technologies replace a great part of human work and generate greater efficiency in operations. Those using WordPress can get used of those technologies with the help of plugins.
Appointment booking plugins incorporate booking management systems into WordPress websites within a few clicks. So do Booknetic and Amelia. But their features and prices vary from one another. In this blog, we will compare Amelia vs Booknetic.
What is an appointment booking plugin?
An appointment booking plugin is a tool that allows businesses to accept bookings through their WordPress websites and costumes to self-schedule appointments at their ease. You will list the services you are providing, your plans, your costs, and other information through the booking app.
Customers can get an appointment by booking plugins without talking to someone, only by signing in to the website using their smartphones, tablet, or computer.
As a company owner, it reduces all the burden of dealing directly with consumers and leaves you free to work on other essential items.
How to choose the right plugin?
The first aim of every booking plugin is to make things straightforward. No need to complex terminology and complicated workflows. It should be able to fulfill all your specifications and ease the process of scheduling appointments, managing clients, and making payments, whichever plugin you want. Your choice of booking plugin explicitly represents the company's central importance to customer satisfaction.
The price of the plugin is also essential. You won't want to spend a lot of cash on a plugin with the same functionality as inexpensive plugins.
On top of everything, customer support has to be a priority in the right plugin. Because you may have a problem during midnight. That time you will need 24/7 customer support.
Here is our analysis of the two outstanding WordPress booking plugins- Amelia vs Booknetic:
Amelia vs Booknetic - Overview
Booknetic is a WordPress appointment booking plugin for online appointments. It is easy to install and configure this plugin. As a multi-purpose plugin, Booknetic works for a range of appointment-based businesses. Such as hospitals, beauty salons, fitness clubs, schools, law offices, and more. The plugin is fully adjustable and compliant with mobile devices.
Amelia is a reservation plugin with many features that let you efficiently handle programs, visitors, and payments. The plugin has numerous features on the WordPress dashboard, helping you monitor your calendar, meetings, payments, etc.
Amelia vs Booknetic - Installation and UX
The installation and customization of Booknetic in WordPress will take only a few minutes. An elegant interface and comprehensive documentation explain step by step booking process, making everyone understand and use all the features thoroughly. You can tailor this online booking system to accommodate all of your needs.
Booknetic has a sleek UI/UX interface that is easy to install and use and is suitable for any booking form of appointment scheduling. With customizable templates, form-builder, various category levels, and other settings, you may fully configure your business's booking system. Starting from the service page clients, you can add your appropriate locations, staff, and the charge for each service.
Another service category Booknetic provides is customer management. You don't have to worry about adding a customer to your CRM system again - the booking plugin will instantly systemize and securely process all customer information. The more insights you get from your loyal visitors, the more you use the booking system online.
Booknetic protects you from redundant resources, time-wasting, and other risks that collect your customer base and exposes your market to your customers 24/7. Booknetic has a system of 24/7 customer service that satisfies its clients.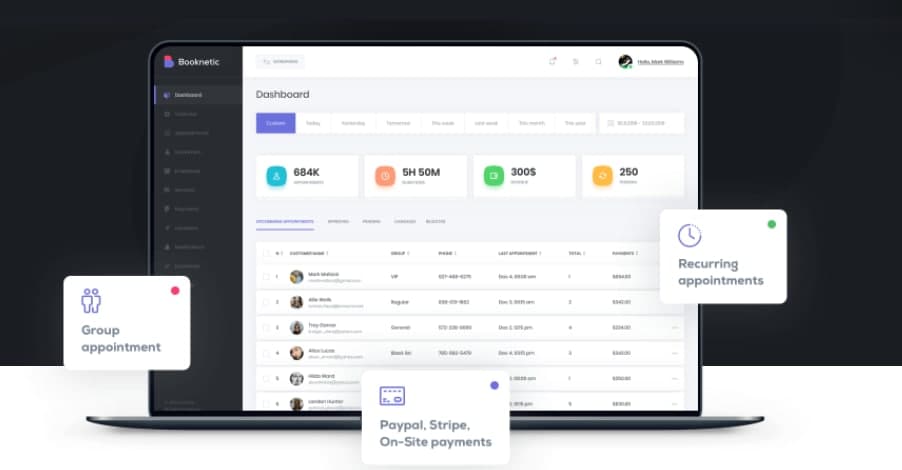 Amelia also has a clean interface and a simple installation process. The documentation of Amelia includes a video tutorial on how to set up the plugin, but it lacks in the step-by-step guiding process.
The UI/UX interface in Amelia is elegant and aesthetic. The booking form is distinct and catches users' attention at a glance. It is also quite functional, allowing you to manage services, locations, employees, and customers.
The plugin can easily be modified according to your business, and it is the chosen tool for facilities such as spas, clinics, gyms, etc. You can have, or sort into various categories, any amount of your services. It also has a booking wizard to direct clients through the appointment process.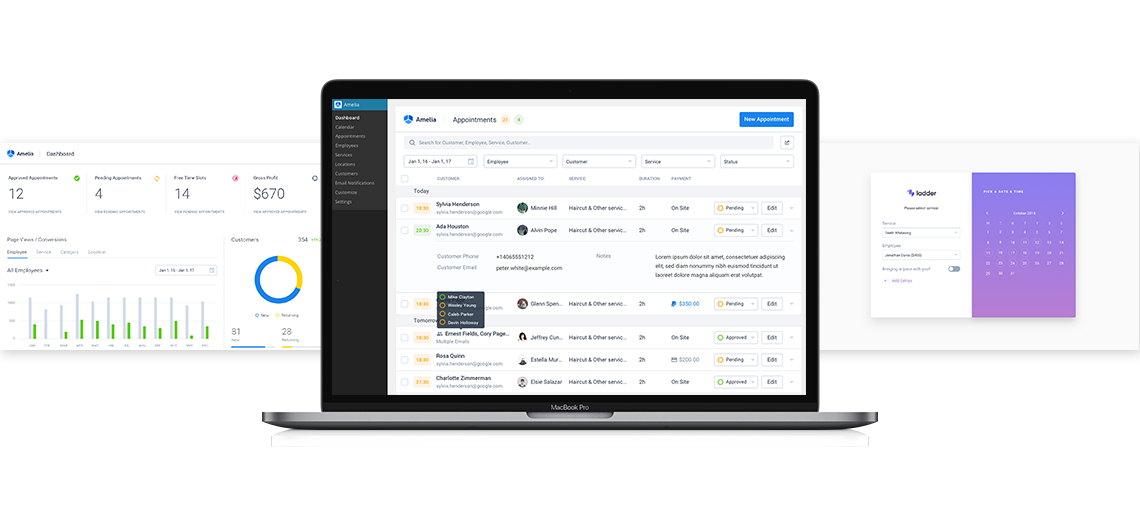 We noticed that the Amelia plugin is integrated into the WordPress admin dashboard, while Booknetic is a separate page. Amelia's design approach is more suitable if you have a technical understanding of the WordPress pages. Booknetic is superior for managing employees, as they do not have admin access and can not mess up other settings on your website.
Booknetic - 10/10
Amelia - 9/10
Winner in this category: Booknetic
Amelia vs Booknetic- Prices
The price of Booknetic is $79 lifetime, meaning that you have access to free features and lifetime updates at this favorable price. With this amount, you will get support for six months. You can get Booknetic at $79 and revise customer support and all future updates. On Booknetic add-ons will be eligible at an additional fee. Add-ons and their costs:
Email action for Booknetic workflows
Reports for Booknetic
Google Calendar integration for Booknetic- $14 ($29- without discount)
Zoom integration for Booknetic- $14 ($29- without discount)
PayPal payment gateway for Booknetic- $9 ($19- without discount)
Stripe payment gateway for Booknetic $9 ($19- without discount)
Custom forms for Booknetic- $39
Webhook action for Booknetic workflows- $39
Custom status for Booknetic- $29
WooCommerce payment gateway for Booknetic- $29
Customer panel for Booknetic- $29
Tax add-on for Booknetic- $29
Coupons for Booknetic- $29
Giftcards for Booknetic- $19
Amazon SNS for Booknetic workflows- $19
Telegram for Booknetic workflows- $19
Twilio SMS for Booknetic workflows- $19
Twilio WhatsApp for Booknetic workflows- $19
Mollie payment gateway for Booknetic- $19
Square payment gateway for Booknetic- $19
Invoices for Booknetic- $19
Razorpay payment gateway for Booknetic- $19
We also have Booknetic SaaS version which allows you to run as many businesses as possible. Being separate from Booknetic Regular, SaaS costs a $479 one-time payment. Every single one of Booknetic's regular edition's functionalities will be made available to each and every vendor that has subscribed to the SaaS version of your business. The SAAS series is loaded with its own unique set of bells and whistles. These are the results:
Develop plans on the admin panel
For each proposal, entirely adjustable permission/Limits
Subscription for monthly/yearly
First month/year discounts for beginners
PayPal payments
Cash Portal Stripe
Email Notifications for customers
In the dashboard, full access to enrolled tenants
The Tenants Registration Form
Login for Tenants type
Every Tenant has Billing Page
Each tenant has a unique URL
QR Code feature
And all current and possible features of the standard edition of Booknetic
Amelia booking plugin has two plans for a payment: annual and lifetime. Every plan has 3 versions.
Annual plan has basic, pro, and developer versions.

Lifetime plan has 3 versions too: basic lifetime, pro lifetime, developer lifetime.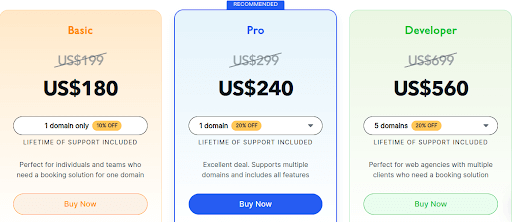 Overall, Booknetic offers the core product for a cheaper price point, but it includes several add-ons. Amelia offers a yearly subscription or a higher price point.
Booknetic - 8/10
Amelia - 7/10
Winner in this category: Booknetic
Amelia vs Booknetic - Payment Gateways
Payment gateways are one of the most important aspects of any business. Because offering as many choices as possible to accept payments is one way to guarantee to accept more bookings. Here is a list of what Amelia and Booknetic support for payment gateways.
Booknetic:
Paypal
Stripe
Mollie
Square
Razorpay
Mercadopago
Vips
WooCommerce
Amelia:
Paypal
Stripe
Mollie
WooCommerce
Overall, we see that Booknetic supports more payment gateways and enables your business to accept bookings from a variety of countries.
Amelia - 7/10
Booknetic - 10/10
Winner in this category: Booknetic
Amelia vs Booknetic - Features
Booknetic has common and special features in its interface. Here are they:
You don't need to schedule and merge your meetings in multiple locations with your Zoom Optimized Appointment Booking system.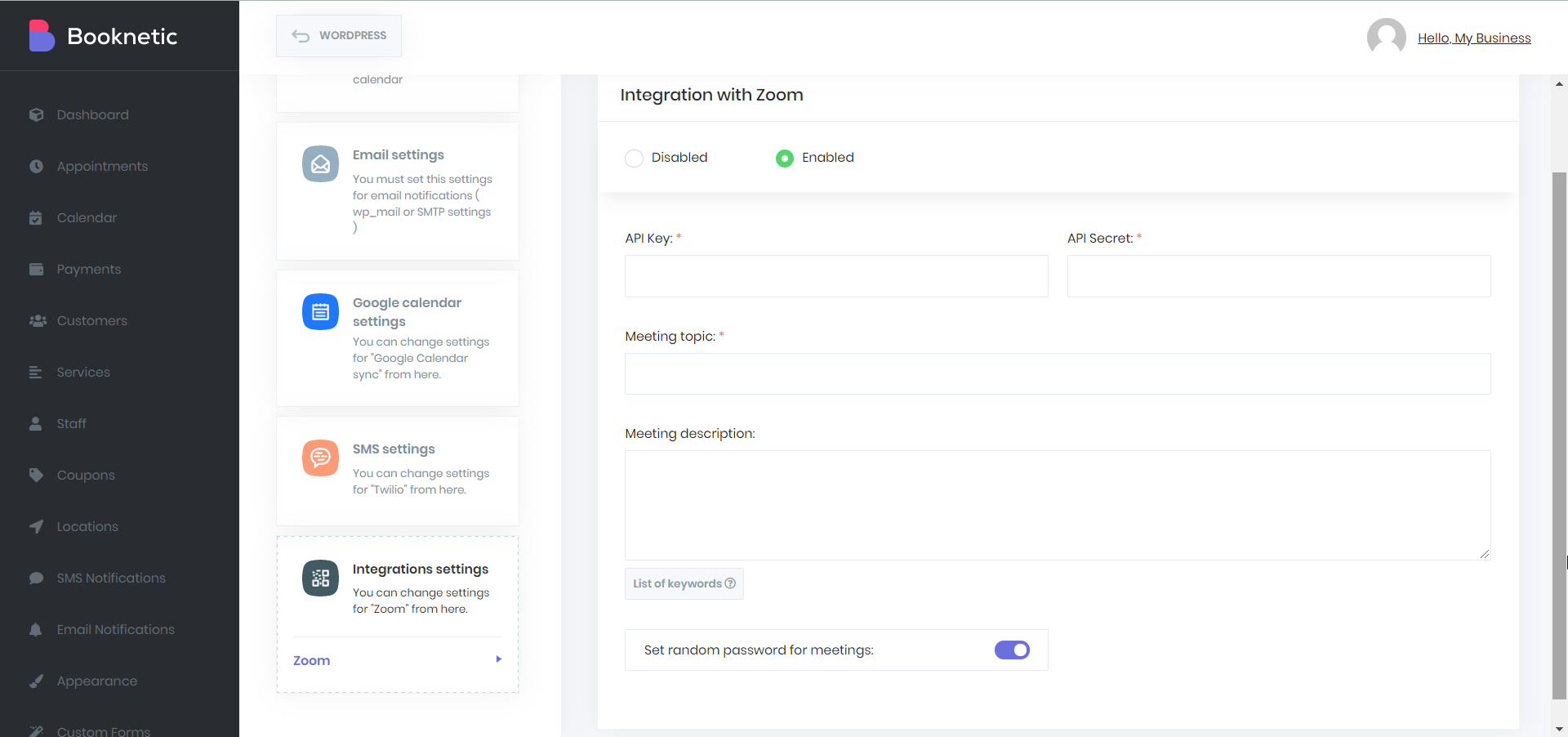 Google calendar two-way sync
You can track the weekly, regular, monthly appointment schedule conveniently with Google Calendar integration of the Booknetic Appointment Booking plugin. All you need is to connect the booking calendar with Google Calendar Sync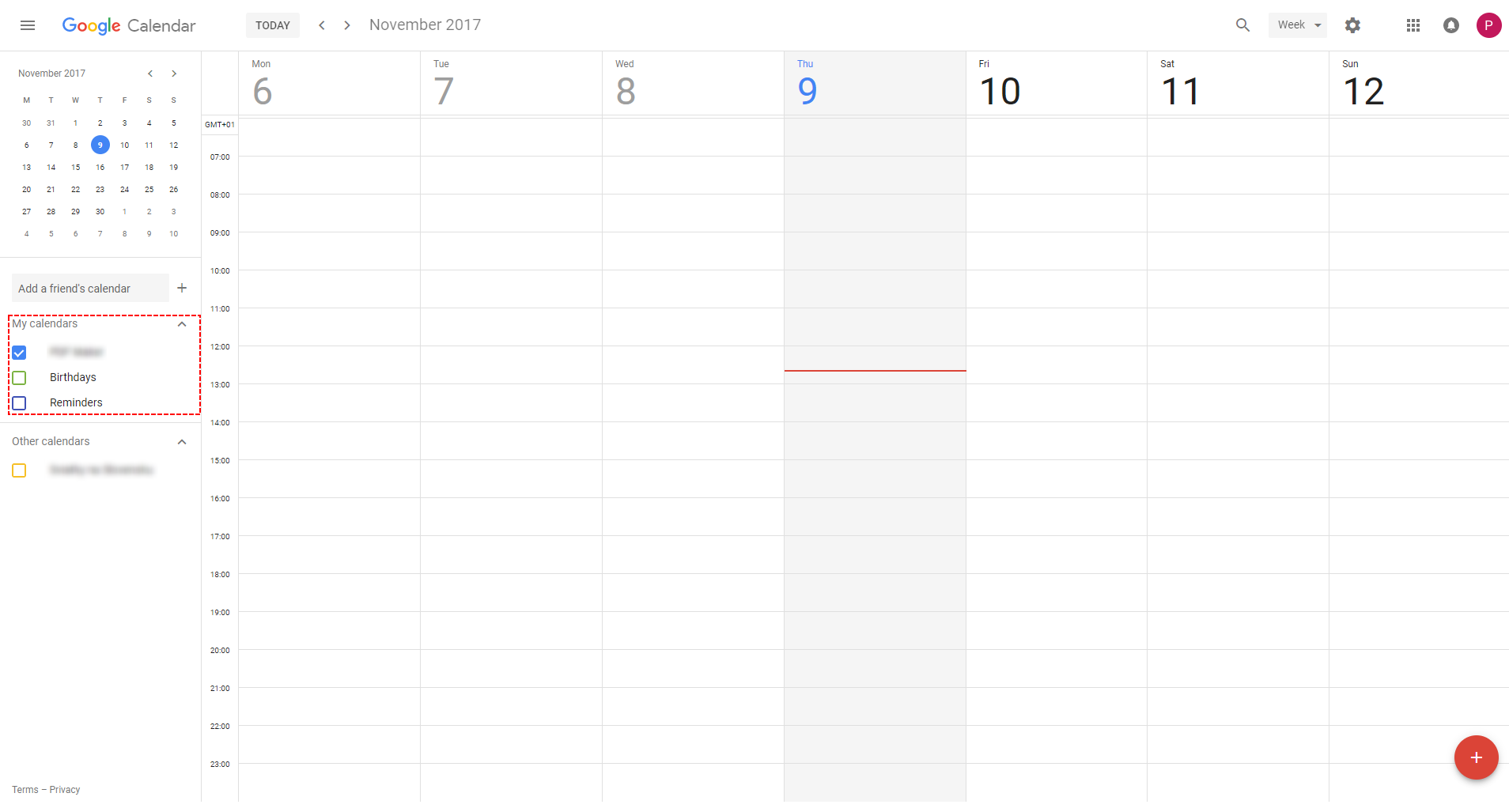 PayPal, Stripe, and Mollie integration
These two popular payment services in the world can be incorporated into your appointment booking system: PayPal and Stripe. Since they are the most reliable payment gateways globally, it is effective to add those payemnt system into your booking system. Mollie being new in the market, expanded ts usage across the globe.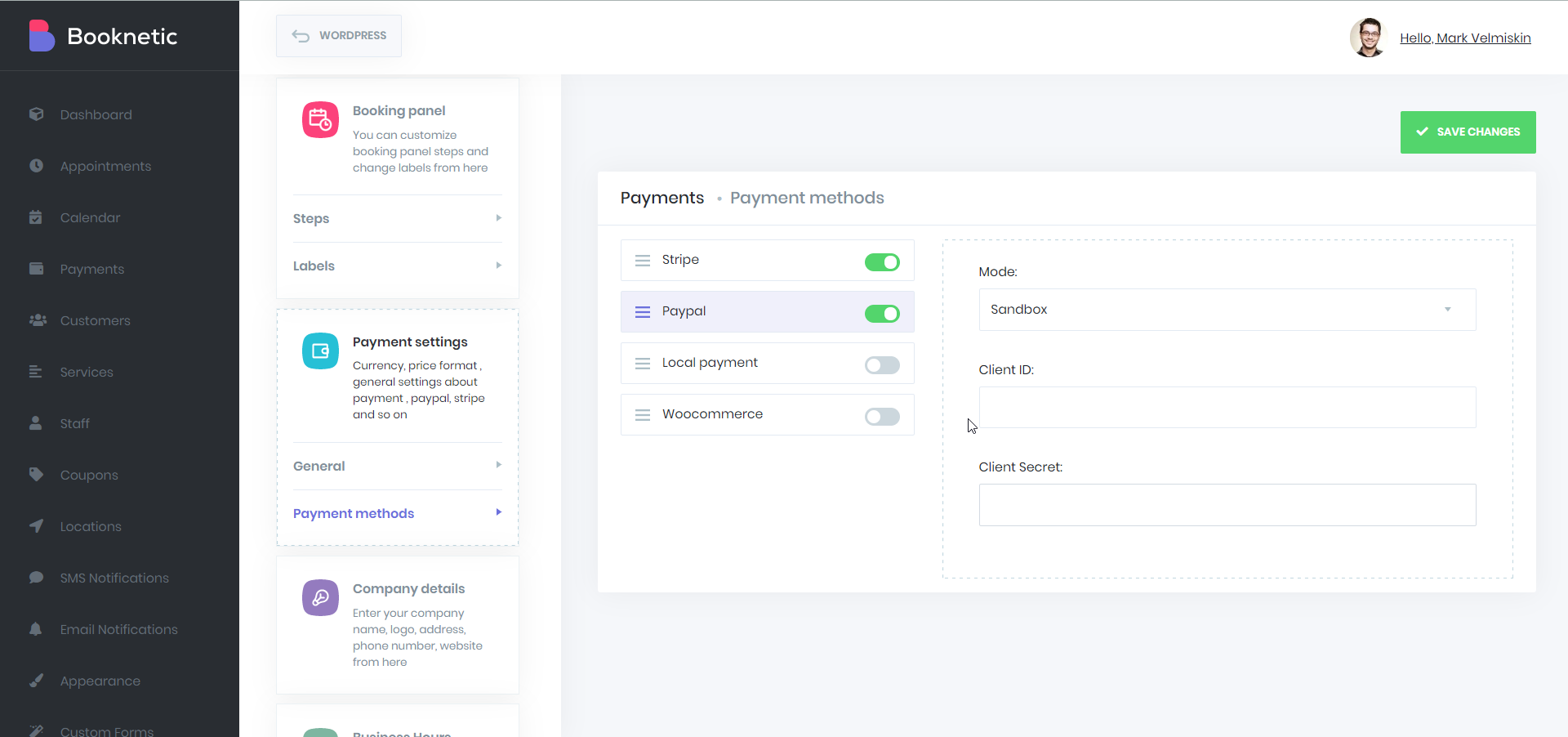 WooCommerce payment method
The primary benefit of the Booknetic Appointment Scheduling plugin's WooCommerce sync mechanism enables consumers to use WooCommerce payment gateways, including taxes and fees for their services.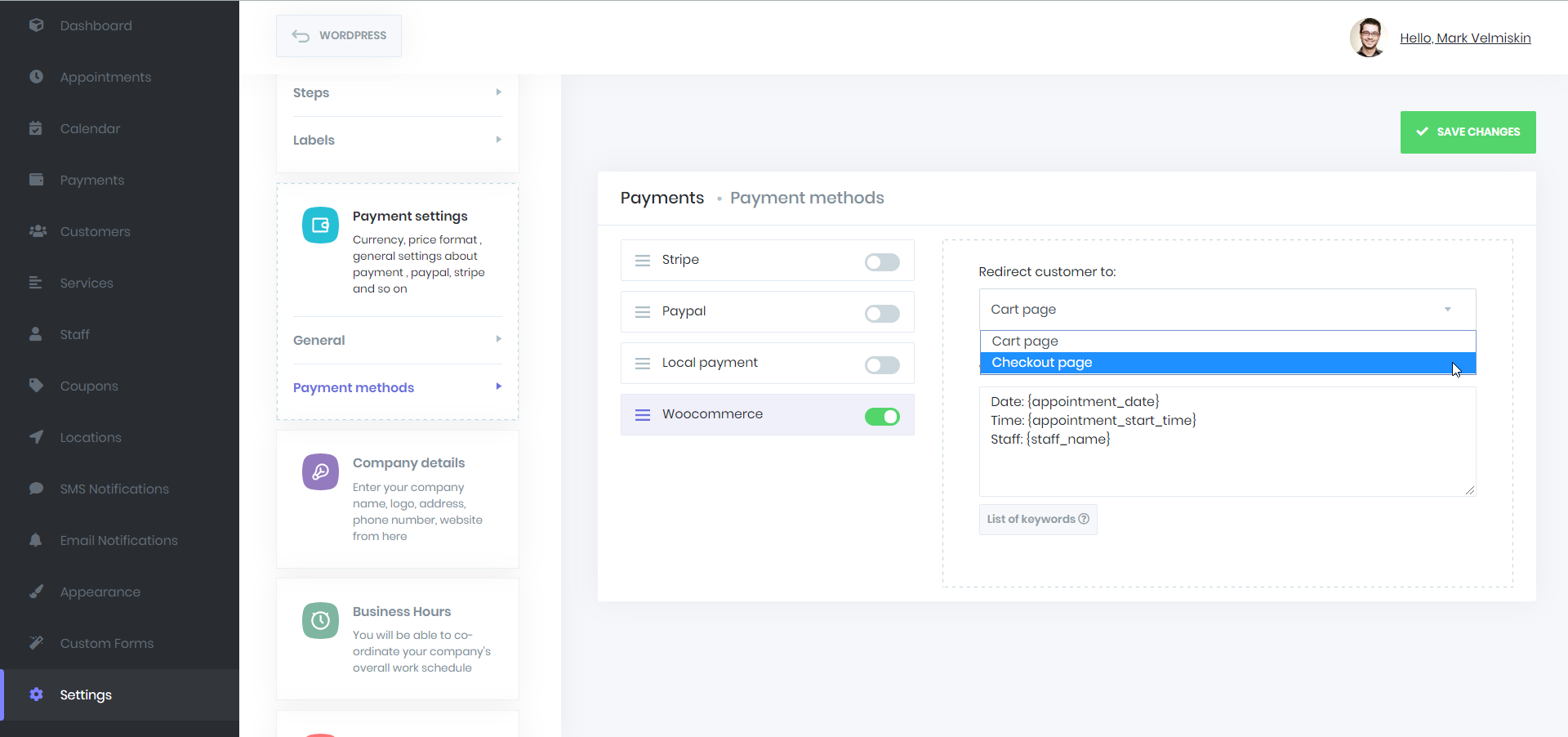 SMS and email notifications
Send your customers some form of SMS and email updates via the Booknetic appointment scheduling plugin.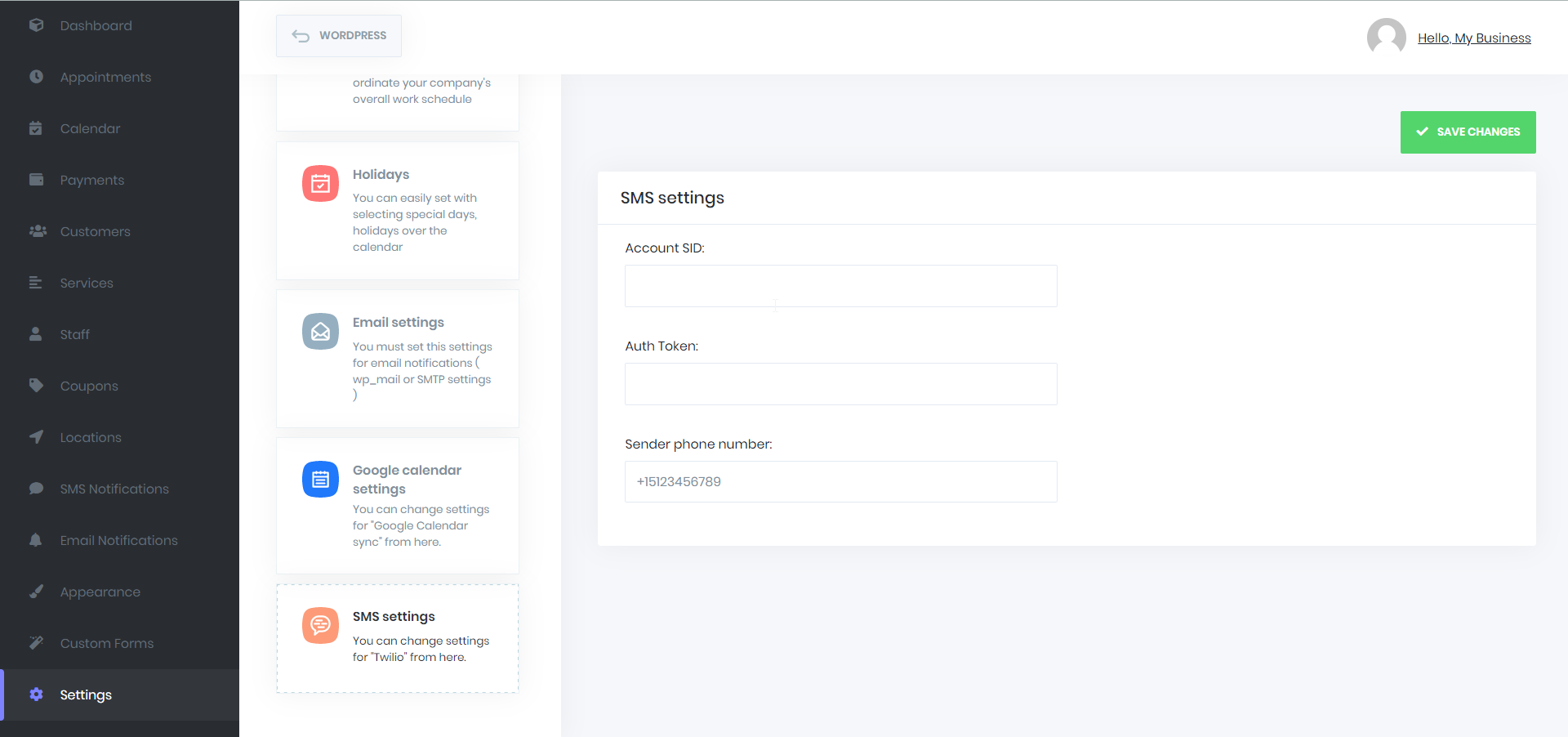 You can deliver alerts to your consumers through the Booknetic plugin's WhatsApp notifications feature.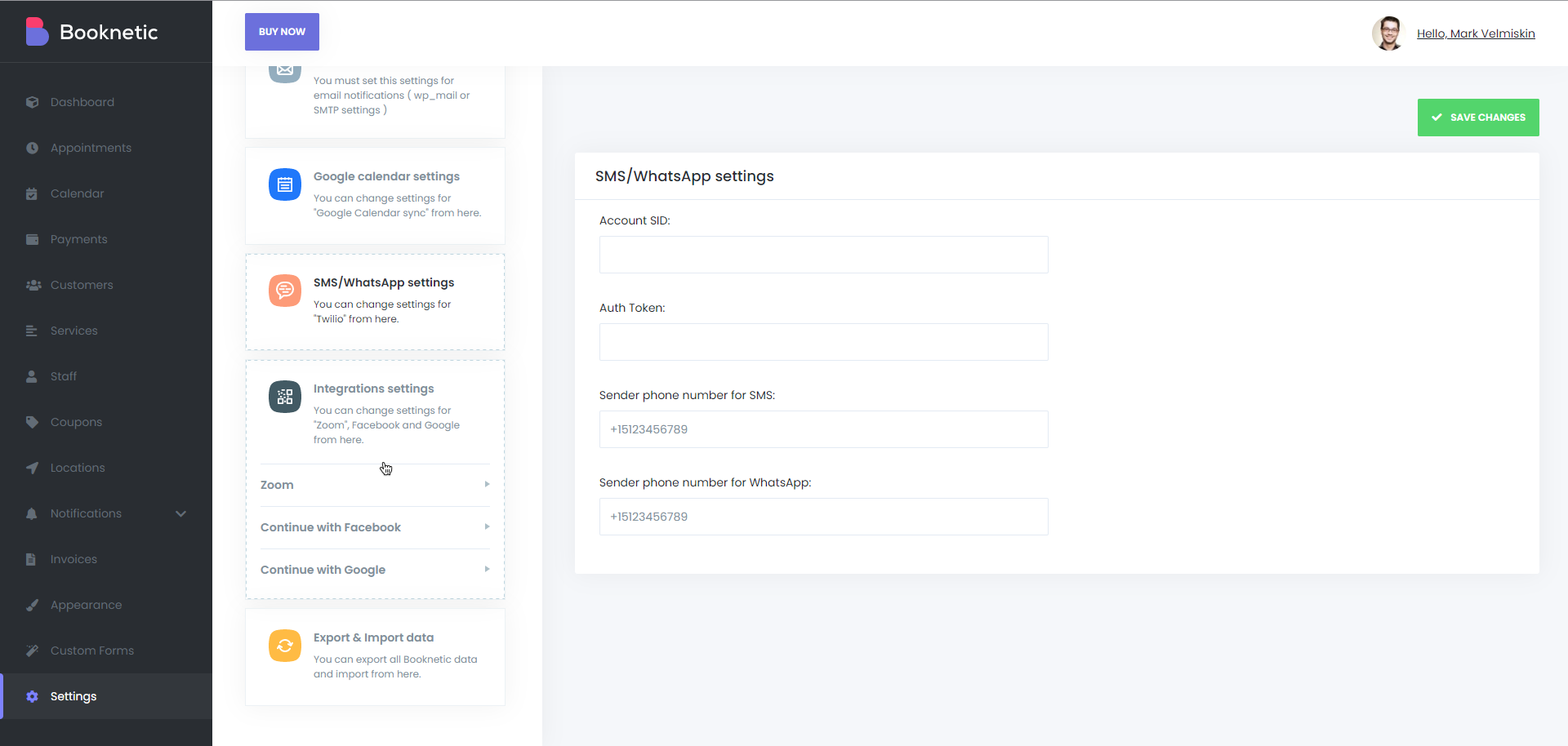 You will alert your customers before or following the appointment with the Booknetic appointment scheduling plugin notification feature. Also, not only for your clients but also for team members, this notification feature is essential.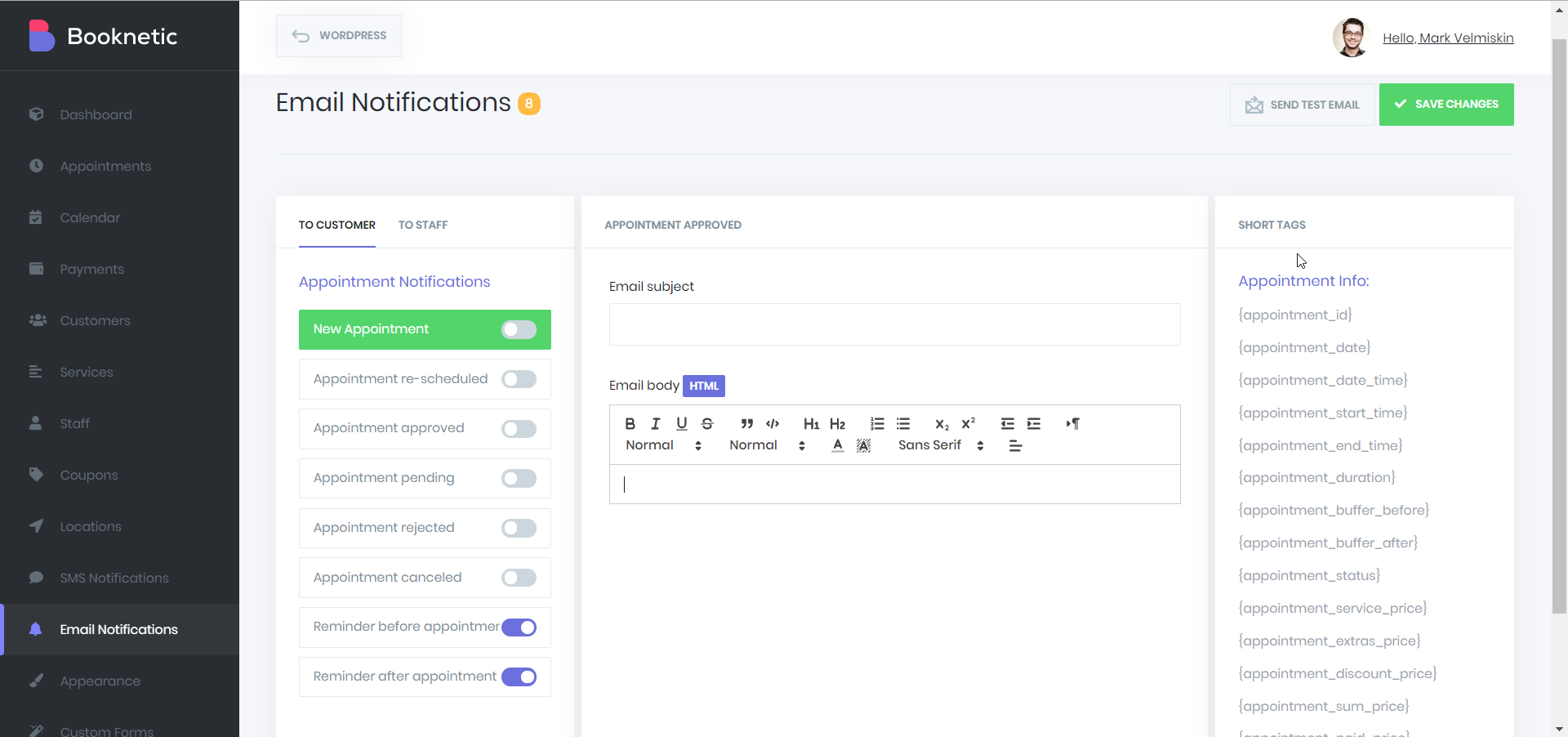 Although the Booknetic appointment booking plugin is intended for all organizations, some company procedures can require particular forms. This feature will let you create customer fields specific to your business branding elements or company requirements.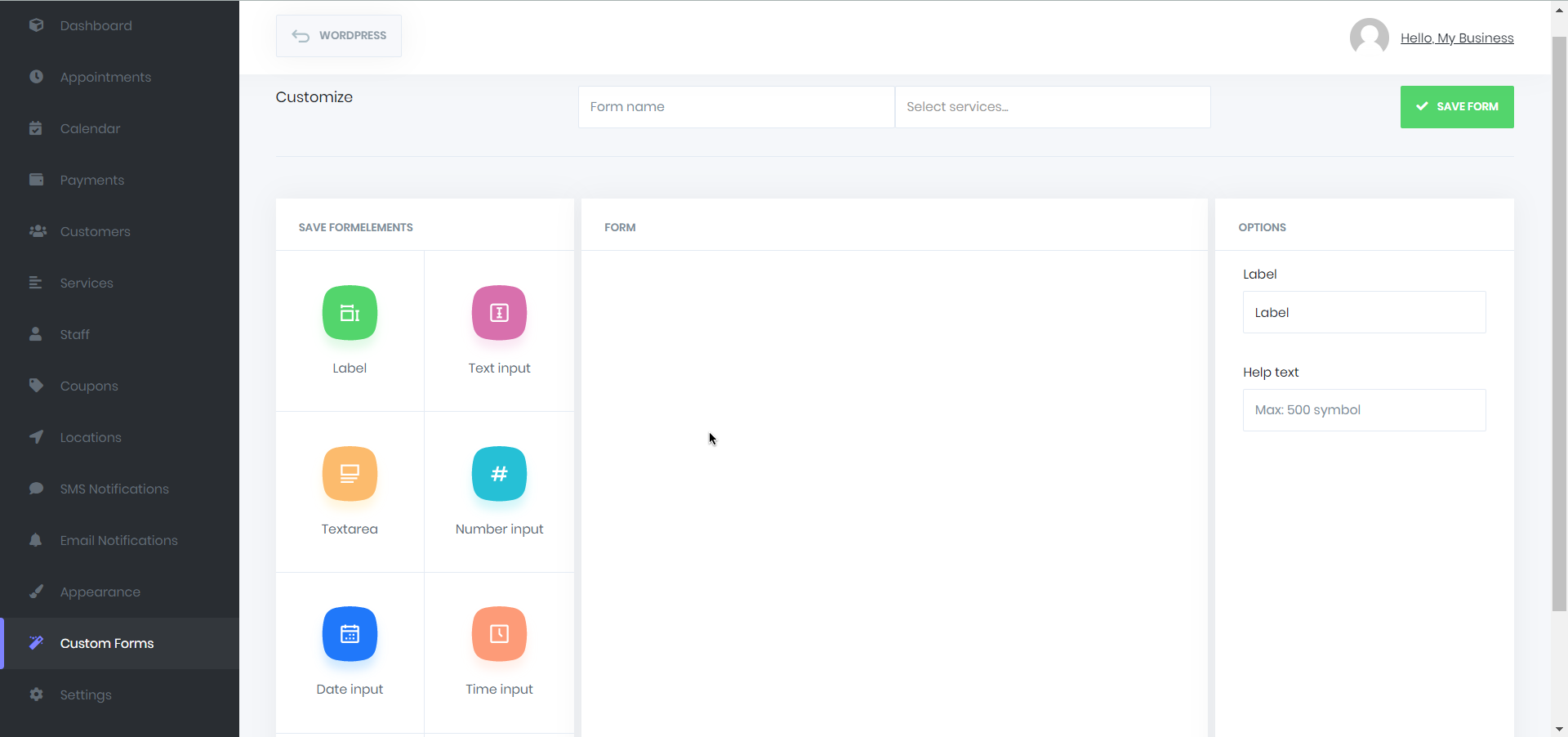 You will have a chance to submit invoices for your services withing Booknetic plugin.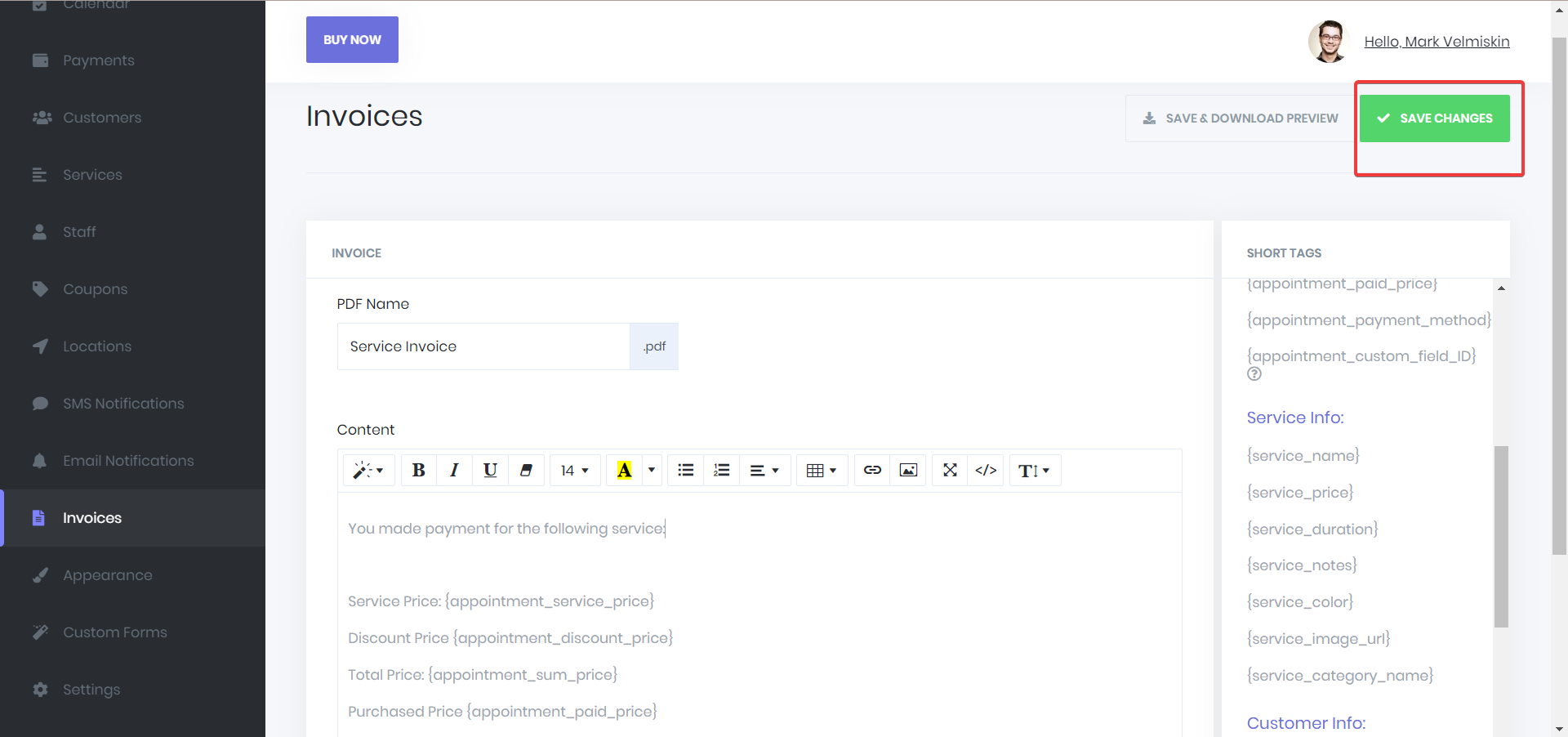 Booknetic appointment plugin lets its customers translate appointment scheduling process into the language they want without using any other plugin.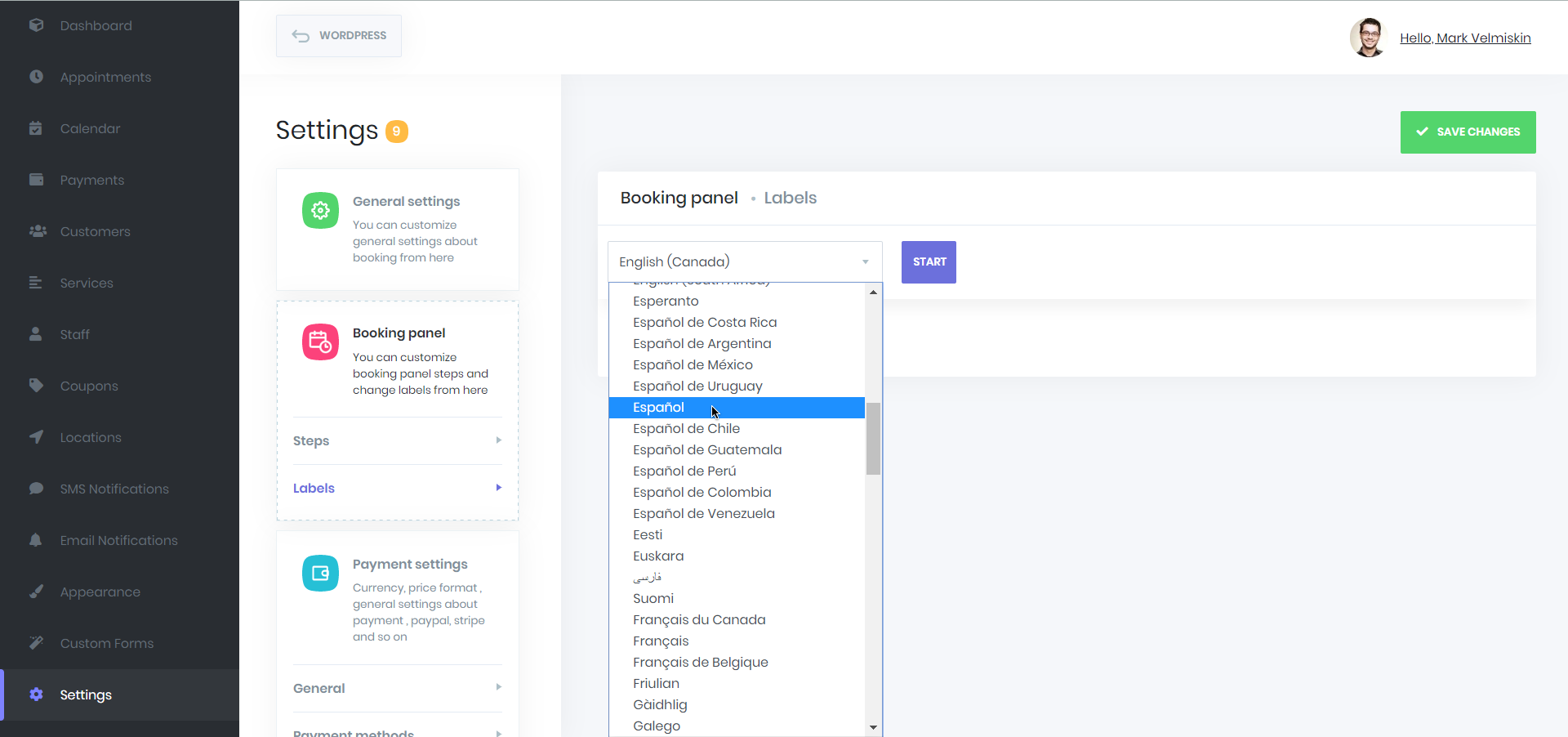 Customizable and responsive design
Booknetic appointment booking plugin offers its customers a large selection of color options. Booknetic appointment scheduling sy4stem, with its responsive interface, guides the users to a more significant customer experience.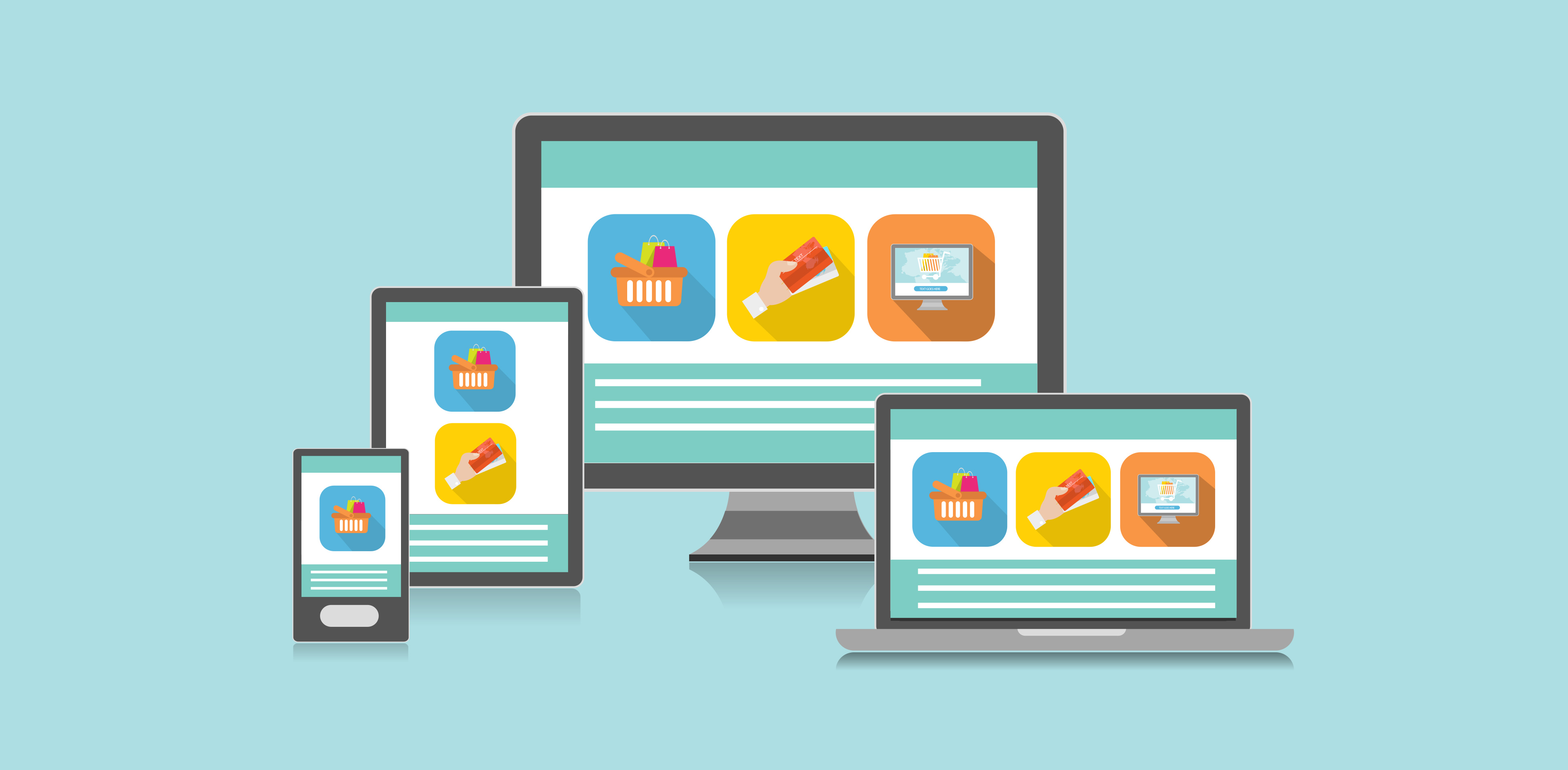 When your customers make an appointment on your system, they pick the appointment repetition interval in our plugin and establish periodic repeat appointments.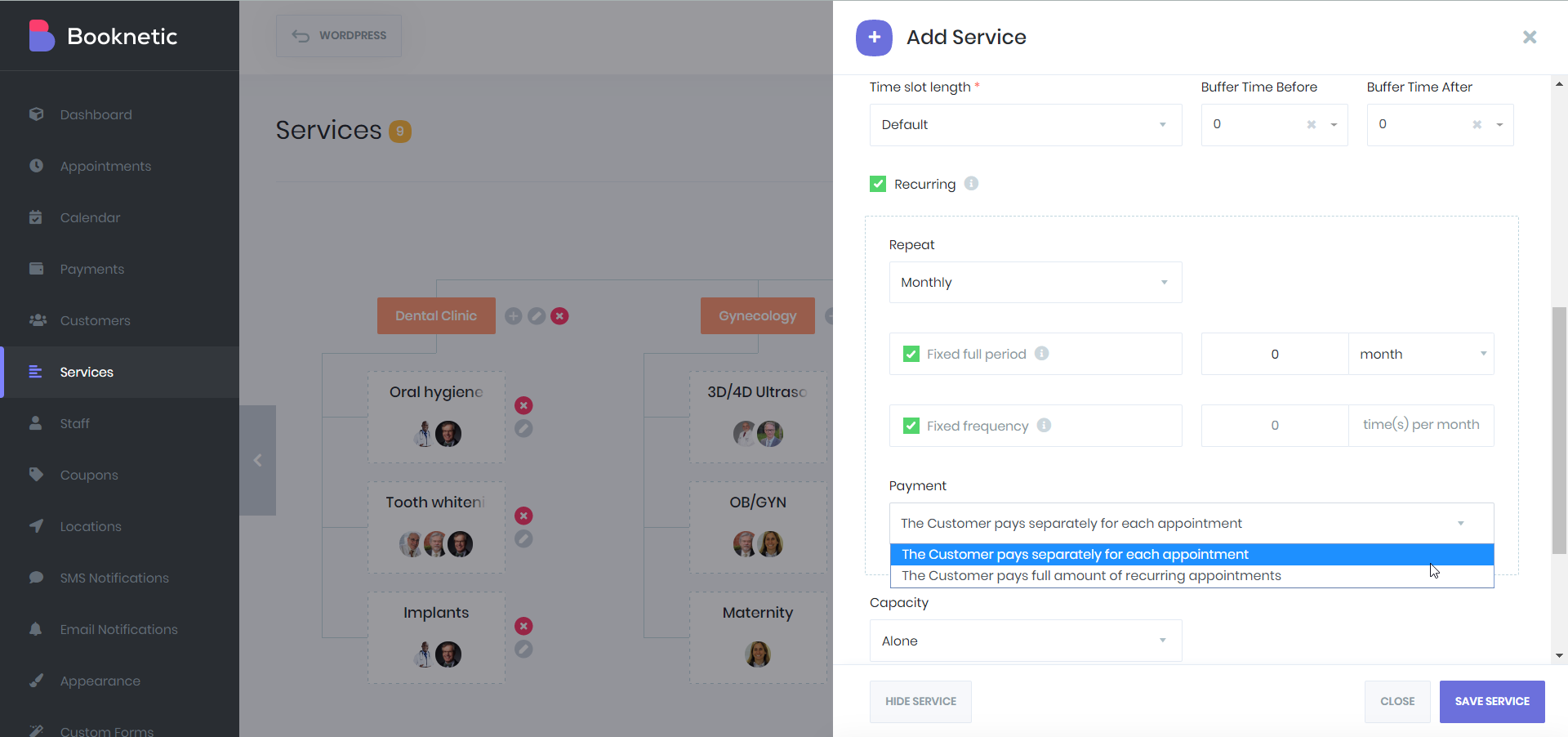 Now easy to create group appointments in our booking system and set the minimum and maximum limits for persons.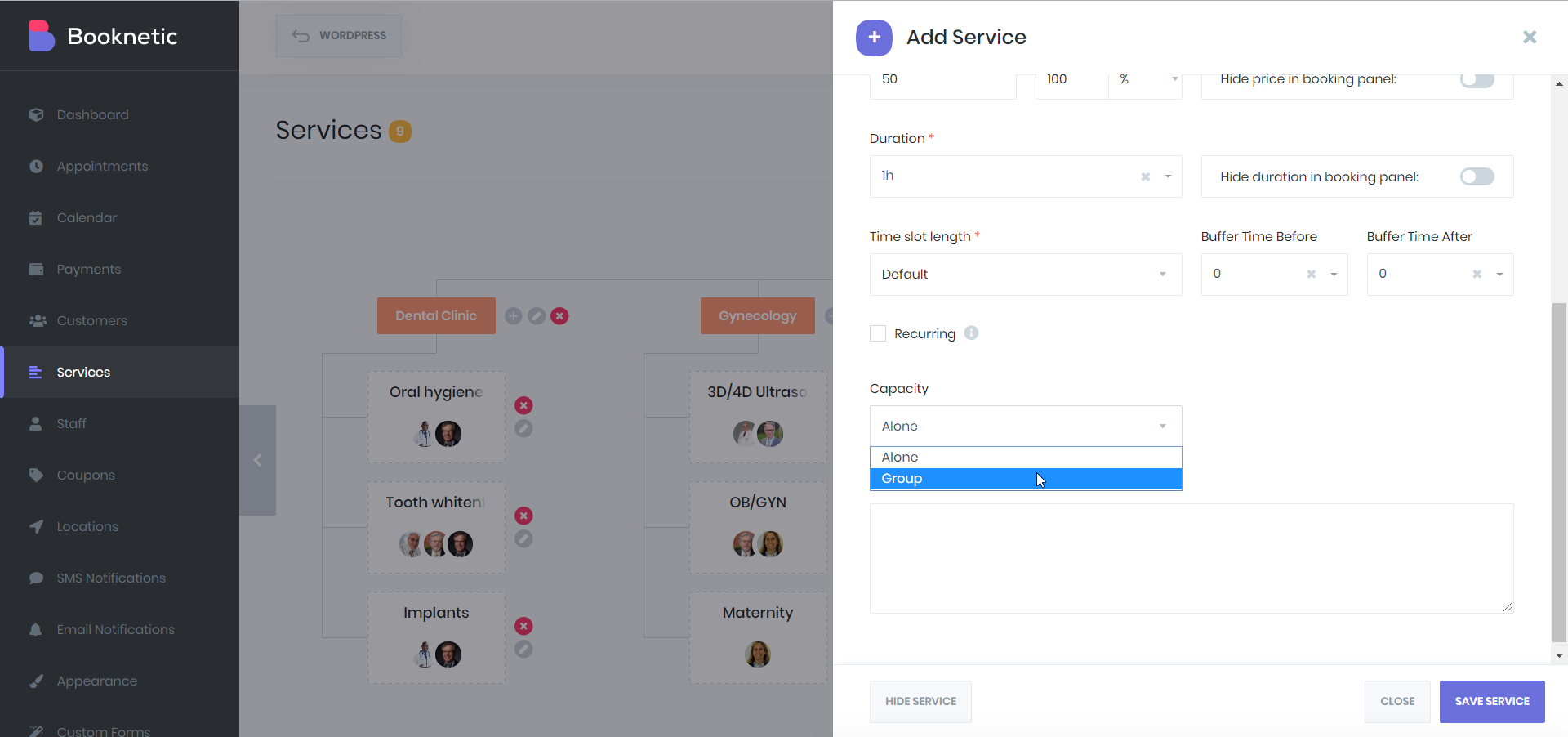 Multiple locations feature
You can add as many several dealers of your brand with our scheduling system's multiple location functionalities. You will correctly map each destination, and consumers will get updates that are unique to the location they reserved.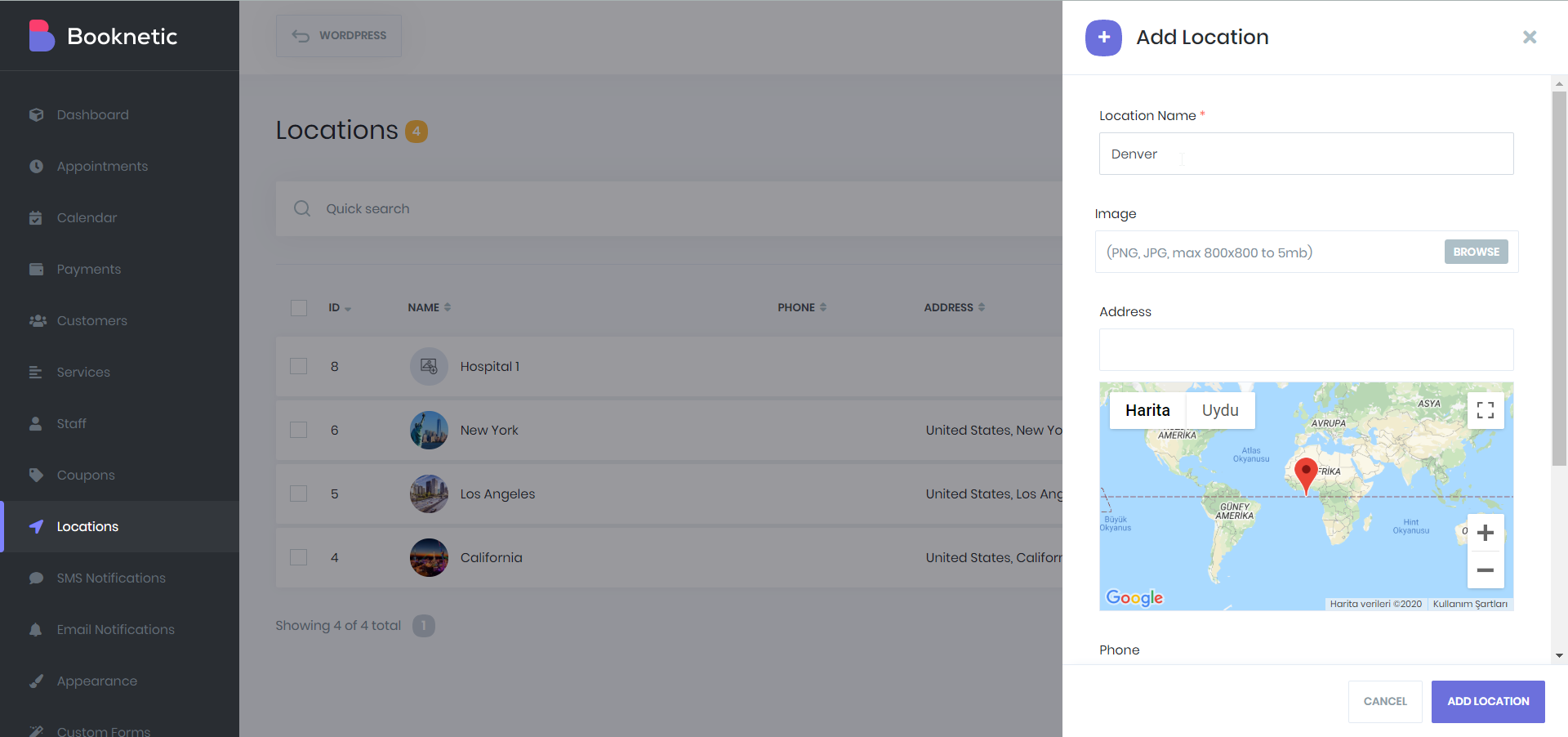 With the service extras function, you can let your customers select any extra service during reservations.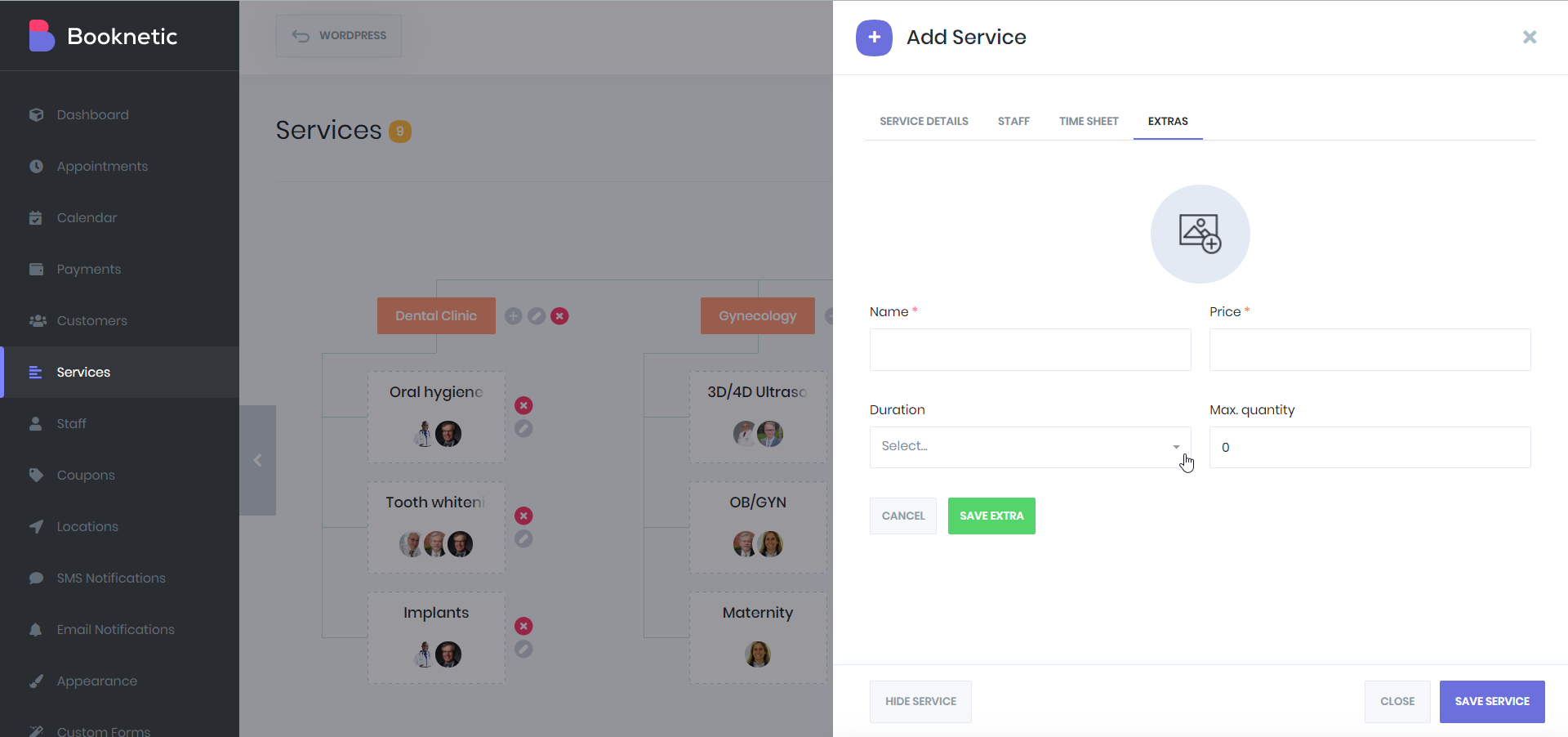 Every day, service professionals negotiate the delicate balance between the need for versatility for the customer and the need for protection for their business. Although there's no cure-all for cancellations and no-shows, there are ways to mitigate and handle them. Deposits will help solve the no-shows and last-minute cancellations problem, secure partial reimbursement for pre-booked activities, and prevent consumers' inconvenient circumstances.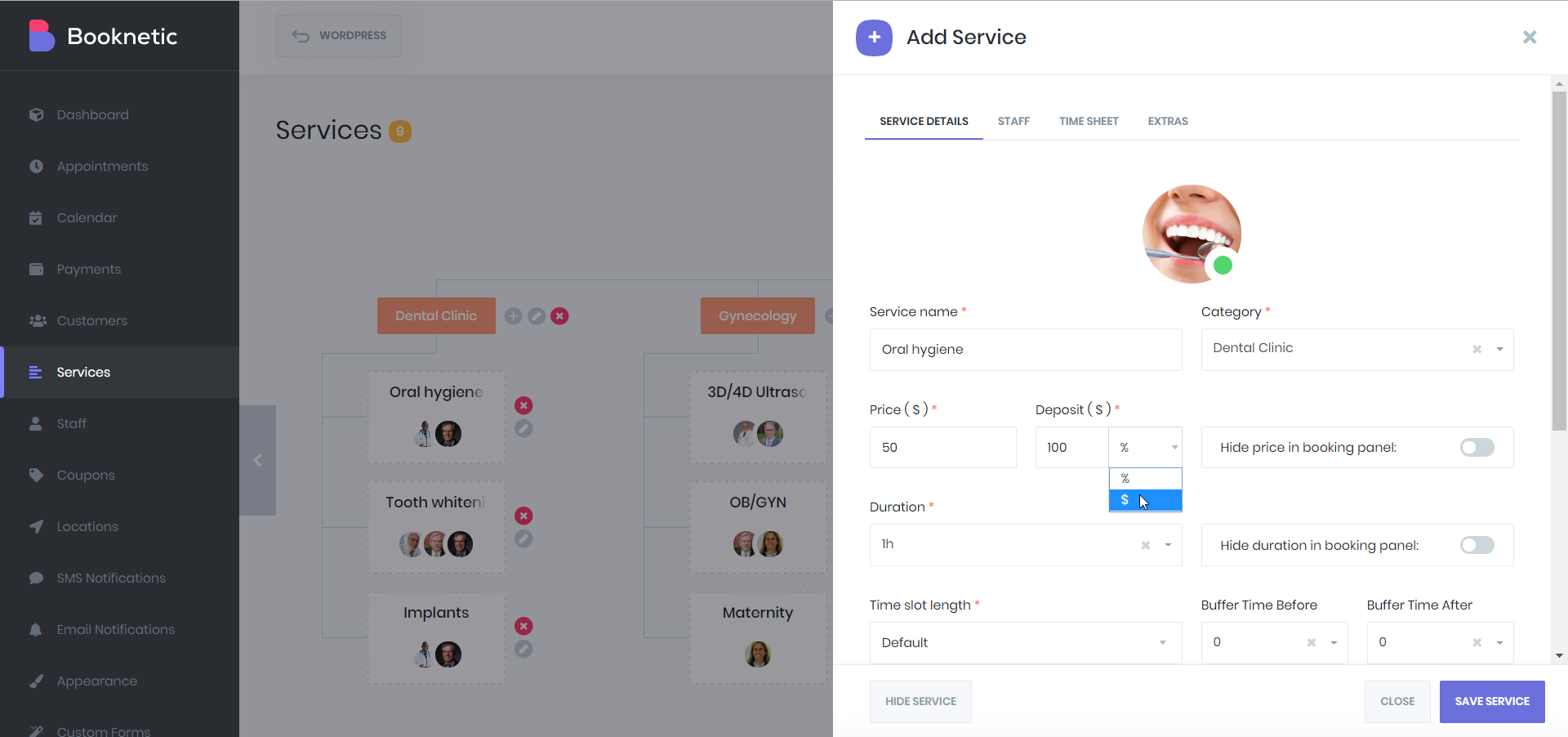 By etting up Google ReCAPTCHA, you will have no chance of getting spam bookings.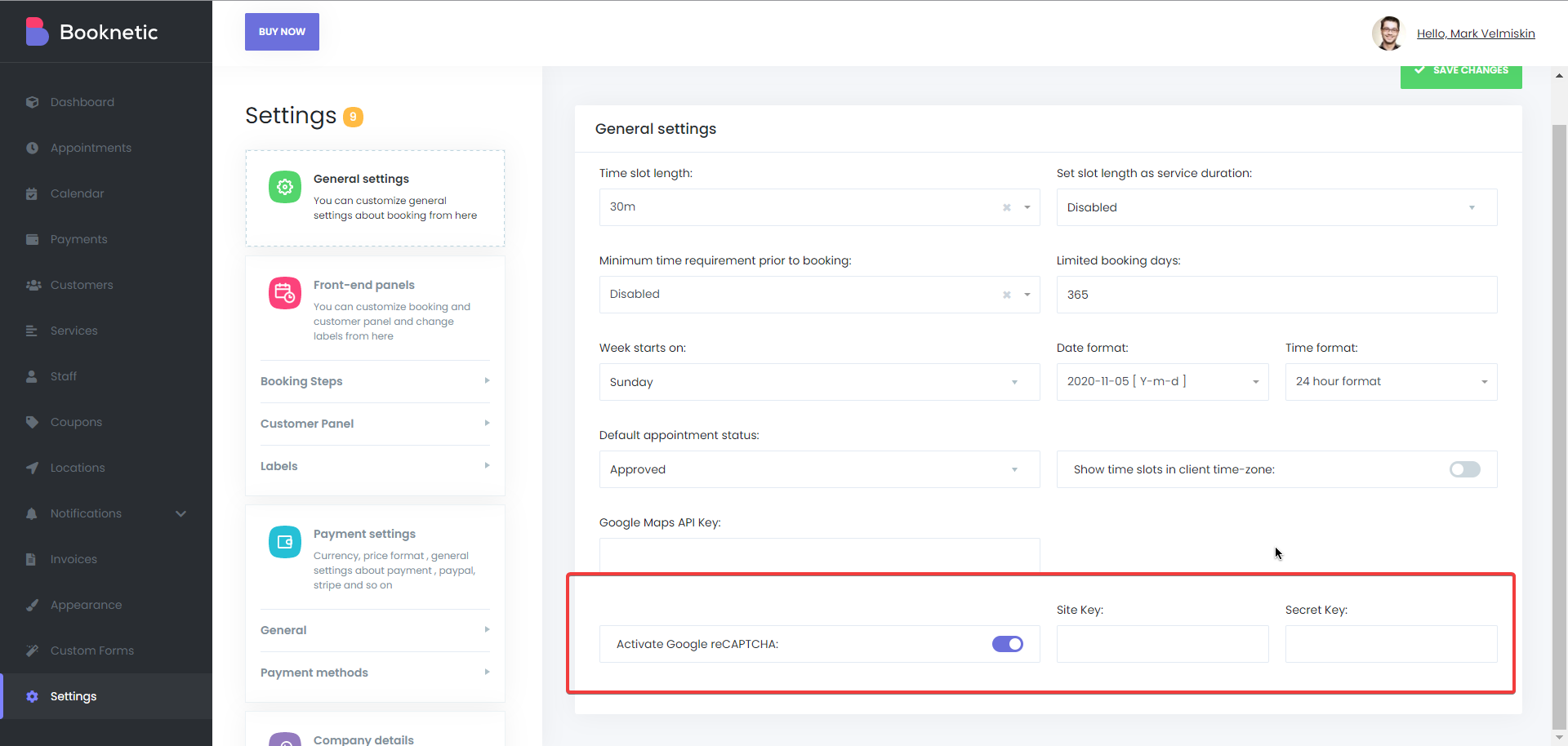 If your client does not pay electronically, they can pay when they're at the appointment. You can take the cash and make the appointment status payable with this function.
This function allows you to select breaks and day-offs in your calendar.
Gift cards, Coupons, Holidays, Insightful dashboard, Manageable Calendar, and etc. features.
Amelia has a lot of features. Here are the most important features:
SMS and email notification feature
In addition to email alerts, SMS notifications give you the ability to send your clients and staff SMS messages to remind them of appointments or activities.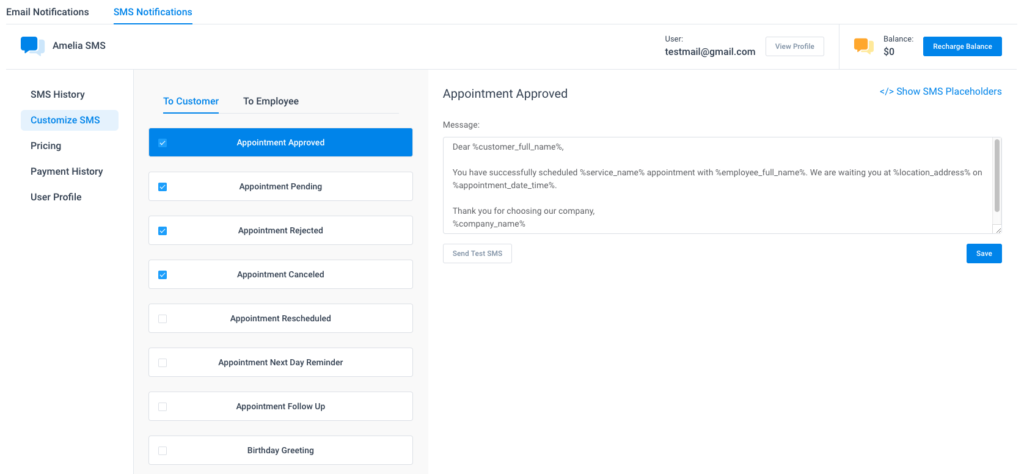 The recurrent appointments role allows your customers the opportunity to schedule appointments that are repeated by choosing the date and time slots for the first appointment and then selecting the form of recurrence and number of repeats in a single booking process.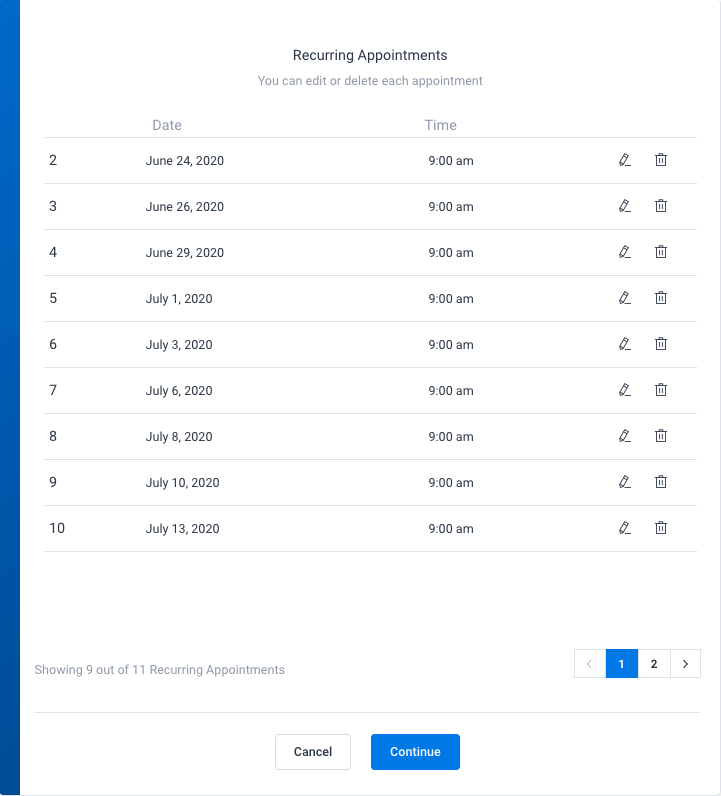 The WooCommerce integration's key benefit is that it helps you use their payment gateways, send invoices, and include taxes on your services. You would require a WooCommerce product that can link WooCommerce and the Amelia Booking plugin to make this integration work.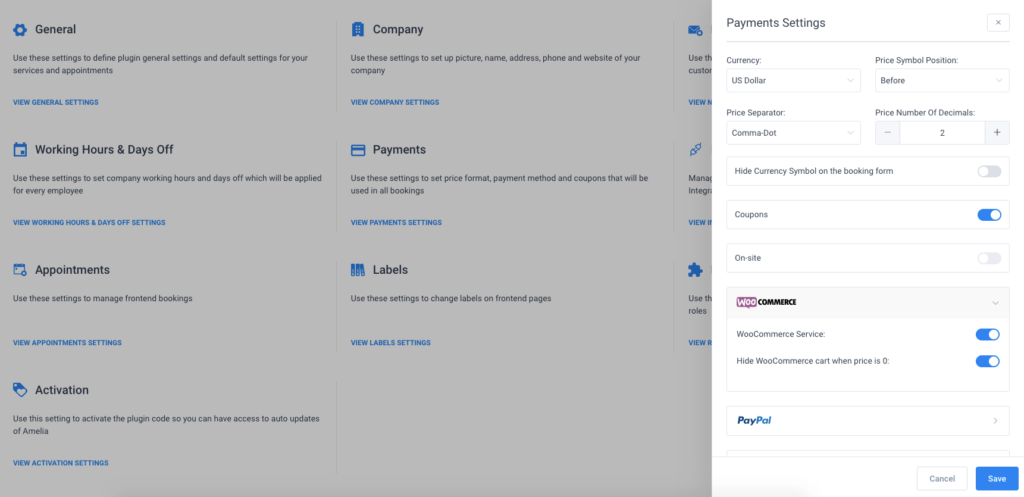 Google Calendar synchronization
Workers will coordinate their working day with their Google Calendar with Google Synchronization. Any appointment booked in Amelia will be added to your customer's Google calendar.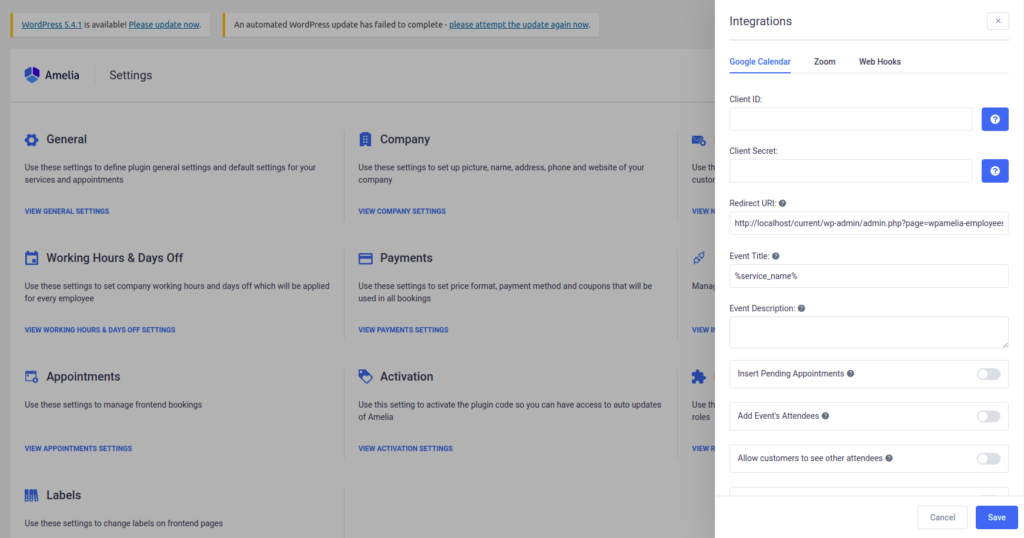 The plugin's location is the location where your workers deliver the company's facilities. Depending on the facilities you provide, you may provide one or more places.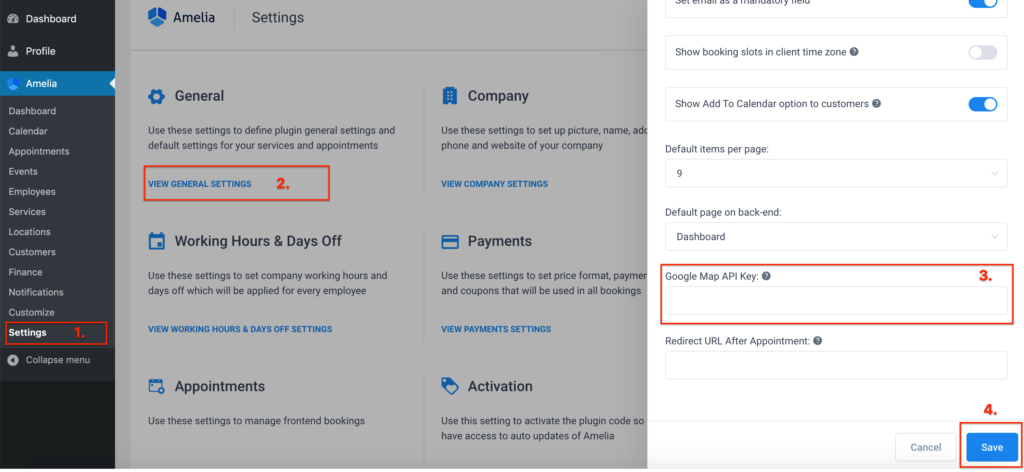 Group appointment feature
Group appointment is an agreement that one or more clients make a book a worker's service. Your customers will be able to start scheduling appointments after you have done setting up your staff(s) and service(s).
PayPal, Stripe, and Mollie payment
Payment configurations allow you to customize the pricing format and the portal for payments you choose to use. The chosen format you chose would be used on the plugin's front and back-end at both prices.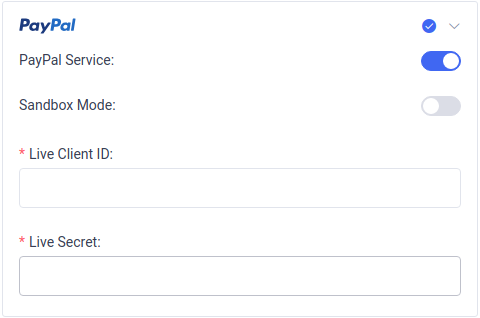 A few primary colors and styles are used to design Amelia's front-end types and inputs.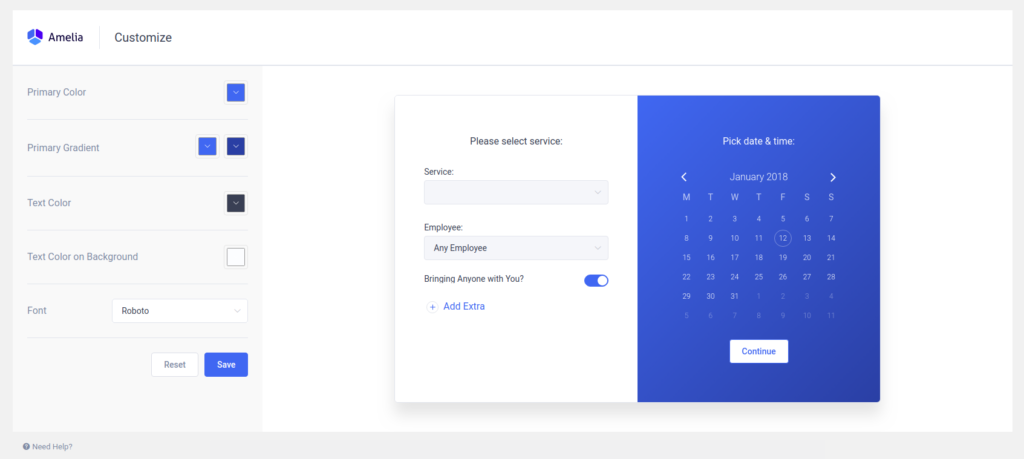 A user-friendly scheduler is the 'Calendar' tab, which displays a reservation calendar of all planned appointments and activities arranged by personnel, programs, and places. Using schedules, locations, and employee filters, you can quickly identify essential data.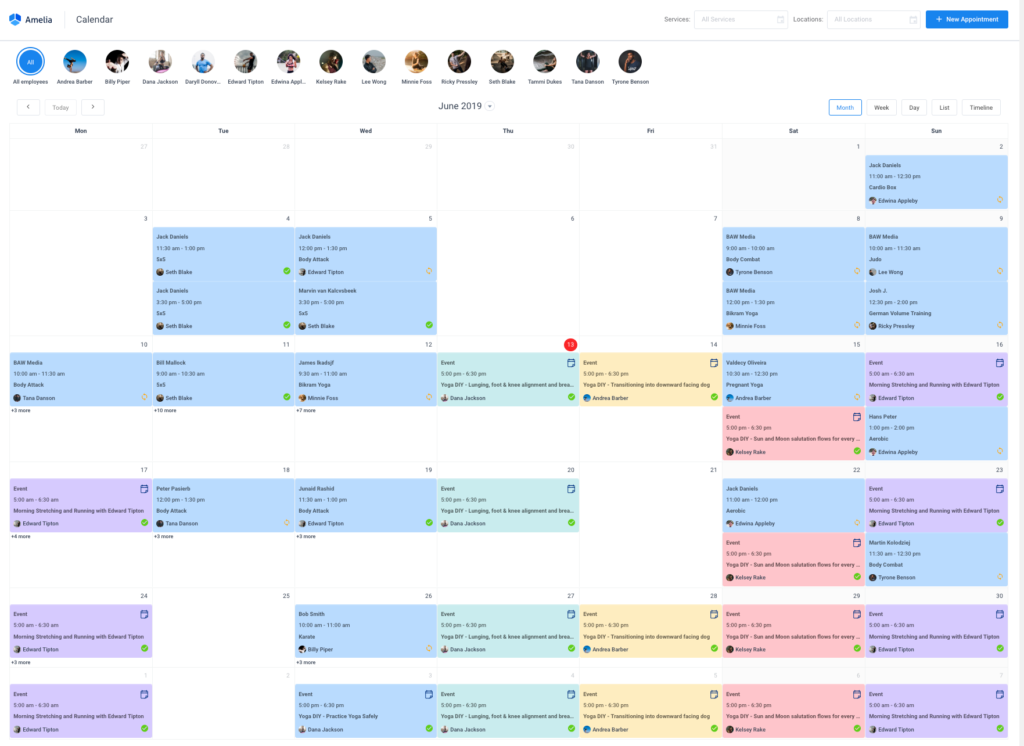 Today's resources are delivered exclusively electronically and require a venue where online meetings can be held. Integration with Zoom, the pioneer in digital corporate video connectivity, is designed to allow you to arrange and manage online voice, talk, and video calls for such meetings.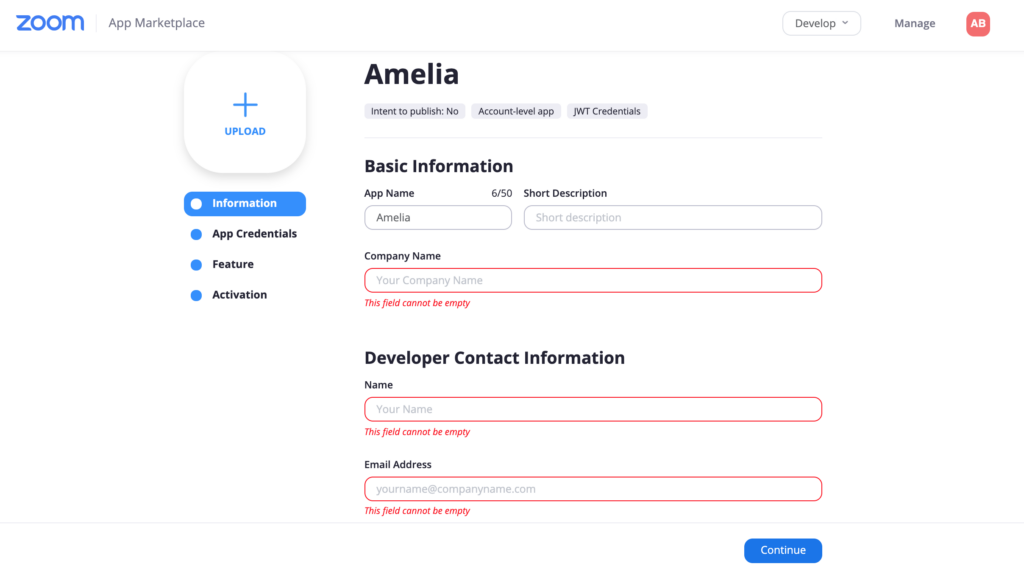 This feature helps you set one or more days when your employee will offer different operating hours and various facilities.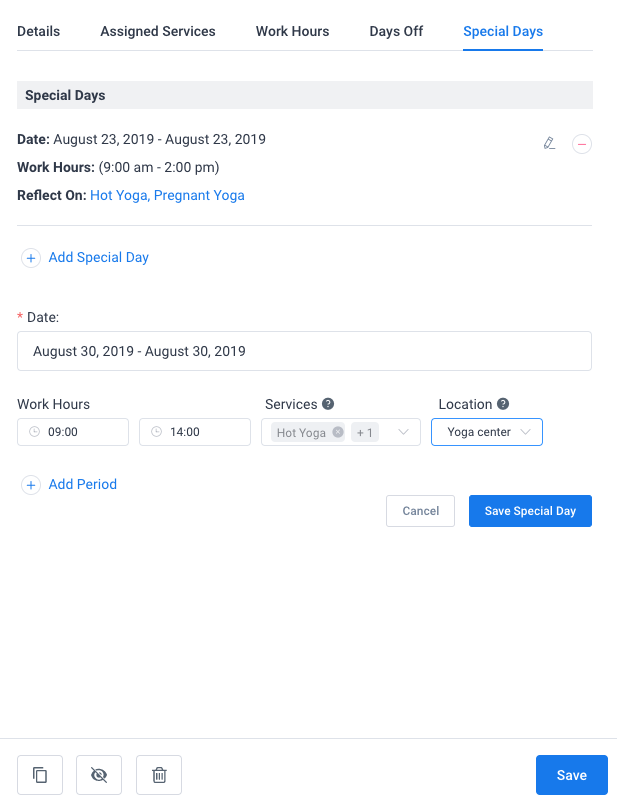 You can find the coupon tab on the 'Finance' list, but only if the 'Coupons' feature is allowed in the 'Payments Settings' section. It enables you to build deals to give consumers a percentage or cash discount with reduced pricing for their events booking.

Features that Booknetic have but Amelia have not: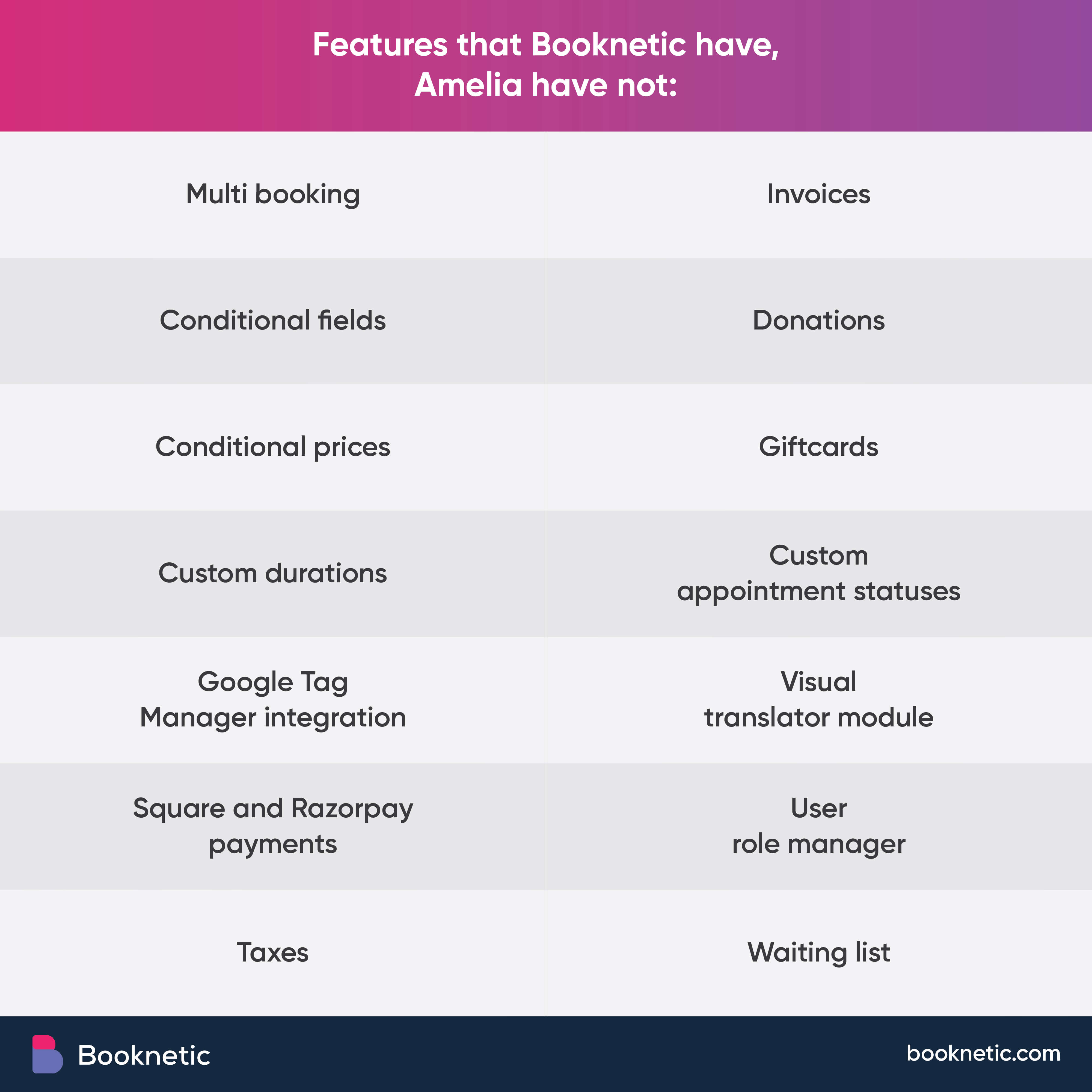 Multi-booking,
Conditional prices,
Conditional custom fields,
Ratings & reviews,
Waiting list,
Custom durations,
Workflow,
Telegram,
Donations,
Custom status,
Visual translator,
Payment link,
Taxes
Giftcards
Import/Export data
Approve appointment via link
Booking button
Square payment
Features that Amelia have but Booknetic have not: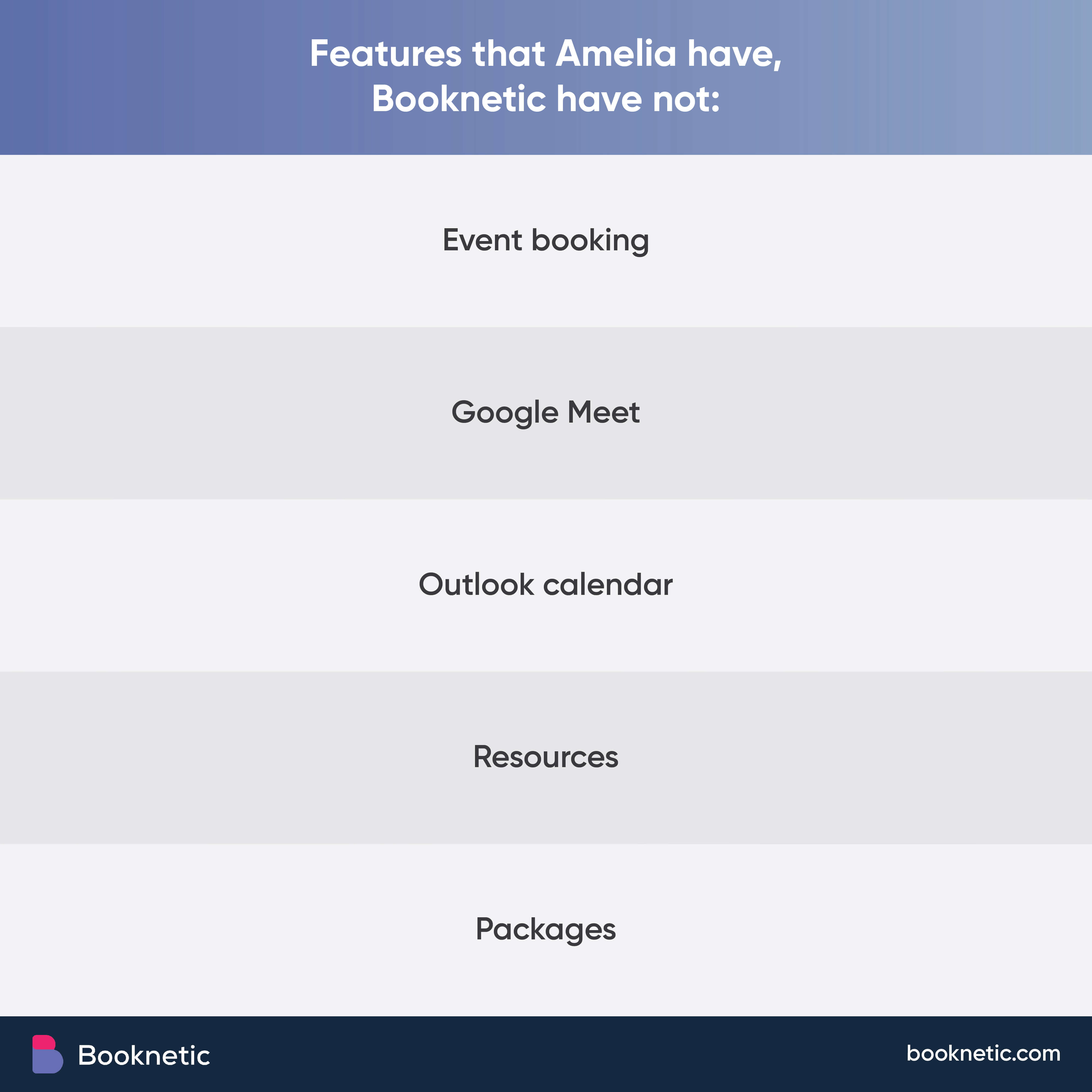 Google Meet,
Outlook Calendar,
Event Booking,
Search in Booking panel,
Resources, (Pro or dev license)
Packages, (Pro or dev license)
5 booking panel design,
Refund payment. (Pro or dev license)
Integrations of Booknetic:
Zoom
Google Calendar
Twilio (SMS, WHatsapp)
Amazon SNS (sms)
Goole tag manager
Google analytics
Telegram
Webhook
Woocommerce
Integrations of Amelia:
Zoom
Google calendar
Google Analytics
Google meet
Outlook Calendar
Webhook
Woocommerce
Booknetic - 8/10
Amelia - 8/10
Winner in this category: Both of them are on par
==> Also read: BirchPress vs Booknetic
Final verdict
Picking the right plugin is essential for the success of your appointment business. This blog aimed to bring the most popular WordPress appointment booking plugins. We added detailed information about their features and prices. We hope that this blog will help to make a decision for our future customers. The best plugin is the one for your needs. Yet customizability and comprehensiveness stay at the top when picking one. For appointment-based businesses, Booknetic is a smart solution to keep the team and client in the booking loop. Try Booknetic's demo version to see all the features in practice.
So, what is your favorite in Amelia vs Booknetic?
Sign up for our newsletter
Be the first to know about releases and industry news and insights.
Let's

get started

on something great
Booknetic is a simple yet powerful plugin for accepting online bookings & payments on your WordPress site.