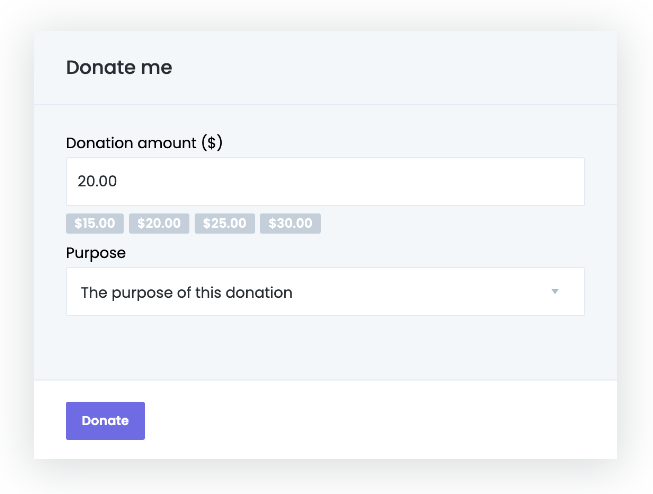 With our powerful "Donations" add-on, you can enhance your appointment booking system by offering your customers the ability to make voluntary donations alongside their appointment payments. This feature allows you to create a platform where your customers can contribute to causes they care about, making a positive impact through their bookings. Let's explore the key features and benefits of the "Donations" add-on:
Seamless Integration
The "Donations" add-on seamlessly integrates with your existing Booknetic appointment booking system, making it easy for you to offer donation options to your customers without any additional hassle or complex setup.
Customizable Donation Options
You have full control over the donation options you offer to your customers. Customize the donation amounts, allowing customers to choose from predefined values or enter a custom donation amount of their choice. This flexibility ensures that your customers can contribute in a way that aligns with their preferences and budget.
Multiple Causes
With the "Donations" add-on, you can create multiple causes or charitable initiatives for your customers to support. Whether it's a local charity, a nonprofit organization, or a community project, you can showcase various causes and allow customers to select the one they want to contribute to.
Ready to Make a Difference?
The "Donations" add-on is a powerful tool for businesses that want to go beyond the conventional booking experience and inspire their customers to contribute to meaningful causes. By integrating donations into your appointment booking system, you create an environment where customers can make a positive impact, aligning their values with your business.
If you're ready to take your business to the next level and empower your customers to make a difference, get started with the "Donations" add-on. Our dedicated support team is here to assist you every step of the way.