Custom Duration feature allows you to add multiple durations for each service and set specific prices for each duration. So, you can create and add as many durations as you want per service, and customers will be able to select from one of the pre-defined durations, or they can just continue with the default duration.
To enable the feature, please go to Services > Edit service > Enable the "Custom Duration" option. In this section, you can click on the "Add duration' button to add different durations for your service. You can also define the specific deposit amount per duration.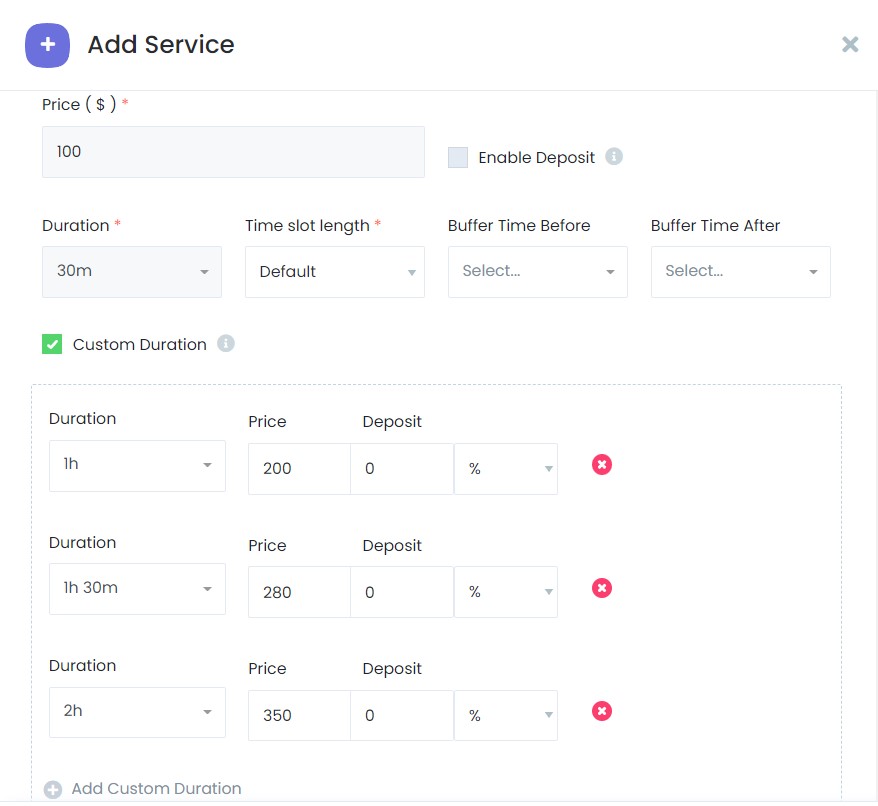 As you know, our plugin is full of features and functionalities, and one of them is specific prices for services depending on staff — no need to be worried at this point because the feature is also compatible with this functionality. So, you can also set specific prices per duration for specific staff members.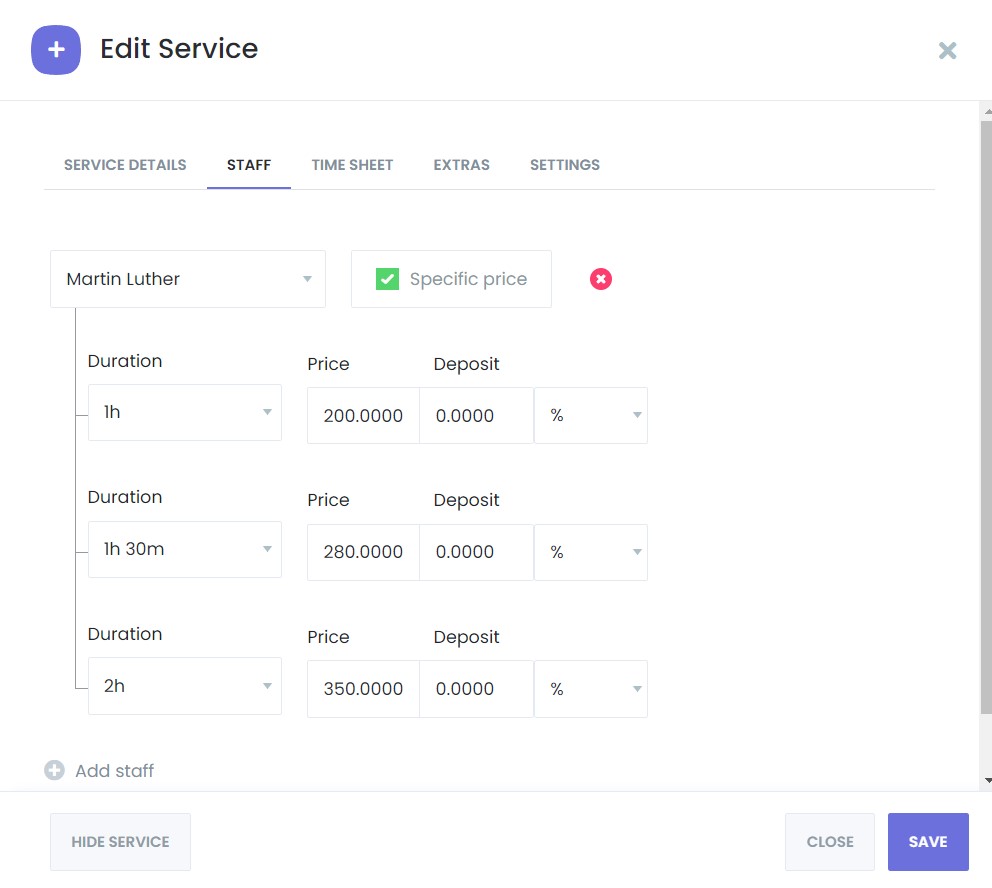 On the booking panel, customers will see the custom duration popup once they select the service if the service has multiple durations. It is also possible to continue with the default duration without selecting any specific duration.