What is the Continue with Facebook button?
The Continue with the Facebook button is a feature that makes it easy for your clients to make an appointment. Information is always filled in automatically for registered users, but unregistered users have to type their information each time. With this feature, they will automatically fill in their information by clicking a button.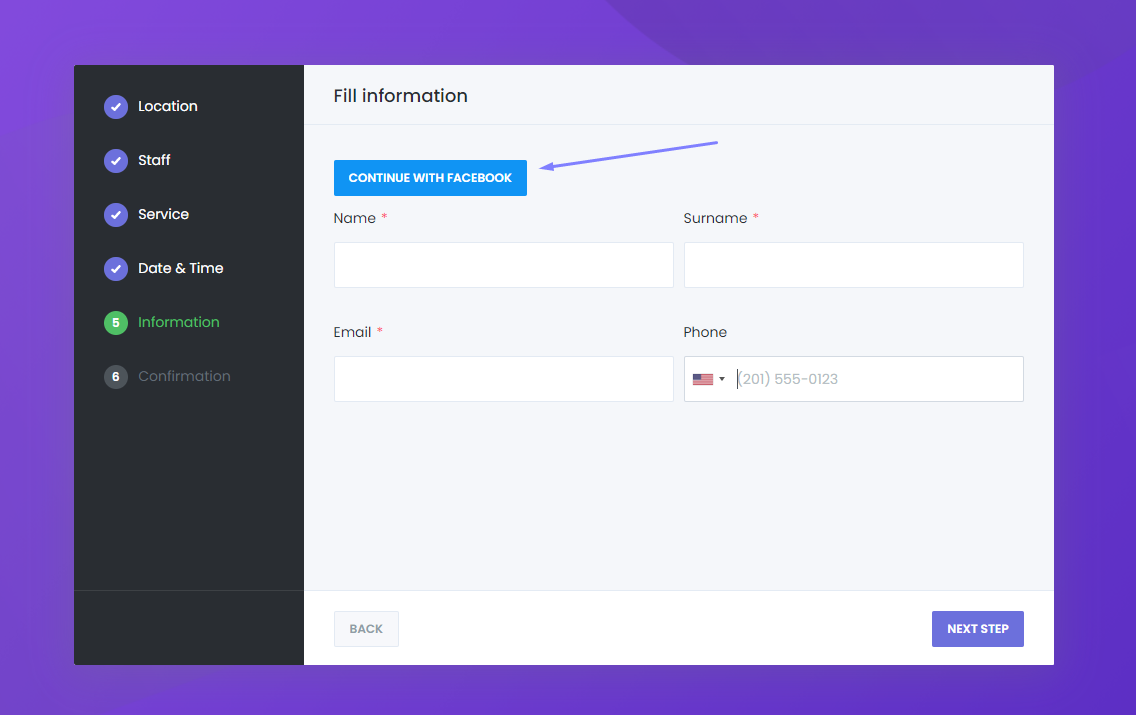 Why Continue with the Facebook button is important?
This feature saves clients a little bit of waste of time. You can save your clients from a hassle by activating this feature on your site. With this feature, when your clients use this button while making an appointment, they automatically fill in information such as Name, Surname, Email via Facebook. Instead of typing their own information each time, clients can fill in their information automatically using this feature. You can figure out how to do it by looking at our documentation and do it for your own site.