Hello there! TemplateMonster Digital Marketplace thinks that the greatest things happen when people come together. For this reason, it has decided to organize Monster's Award 2023 to celebrate different individuals and their incredible contributions. It is one of the best ways to show all webmasters, from marketing to hosting, that their work is not left unnoticed.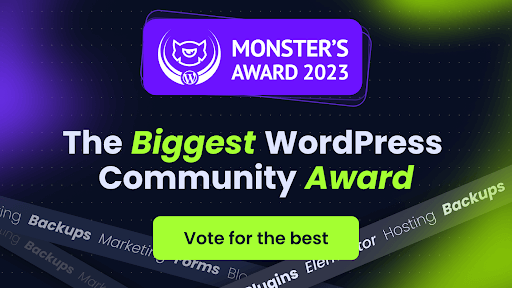 You will be ready to honor the most remarkable people in the WordPress themes till December 11. There are 22 categories and hundreds of professional nominees who deserve your attention. It is marvelous to know that Booknetic has also elevated the WordPress community with our instruments. In other words, we are nominees in the Best WordPress Booking & Appointment Plugin category. What are the main capabilities of our product? How can it transform your business?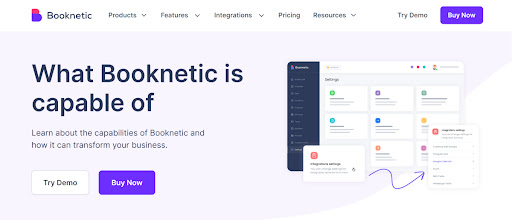 To begin with, it has a fully-responsive design that adapts to different environments of users, no matter what device they use.
You will get a fully customizable booking widget. Thanks to various options, you will be ready to personalize your booking panel according to your preferences. There is also a multi-booking feature that allows making appointments in the same booking session.
In addition to this, there are multiple add-ons worth your attention. For example, a customer panel makes it possible to manage appointments and customer profiles through a front-end customer panel.
Then, you can unlock dynamic pricing strategies with conditional prices, allow customers to share their thoughts using ratings and reviews, and provide them with a waiting list.
We cannot forget about Zoom integration, Google Calendar 2-way Synch, and different workflow modules. With these useful options, it will be easier to manage your workflow and schedule.
Other amazing options include reminders, conversion tracking, PayPal payments, WooCommerce integration, invoices, donations, gift cards, and coupons.
Pay attention to multiple locations, multi-level categories, extra services, visual translator module, Google ReCAPTCHA integration, breaks, days off, and holidays.
We hope that you will support our plugin and inspire us to be better.
Booknetic Is Waiting for Your Votes in Monster's Award 2023!