Although appearance, design, and color selection seem ordinary, they have crucial importance for every business. Taking into account this factor, Booknetic Appointment Booking Pugin offers a wide selection of color choices for its users.
Why Colors Are Important?
Red, Blue, Yellow, Green, colors may just be part of the basics but for businesses– they stand an important role.
Color is very important in branding and marketing because it is where the first reactions of customers are based. Also, color is the secret in producing a good commercial identity for a company. Colors are more than just visual attention because colors communicate with emotions, feelings, and experiences. There are meanings behind various colors and for companies, it will help if they are abreast of this because choosing a color scheme can affect their business – it may either make or break them.
Each company attaches importance to choosing the right look and color for the right communication with its customers. Choosing the right color will make an important contribution to your business, and wrong color tones can be harmful.
It also has great importance in integrity in color choices. Although your site design and brand colors are in harmony, if the plugin you use is in a completely different color, this may not look good.
Choose your Appearance template!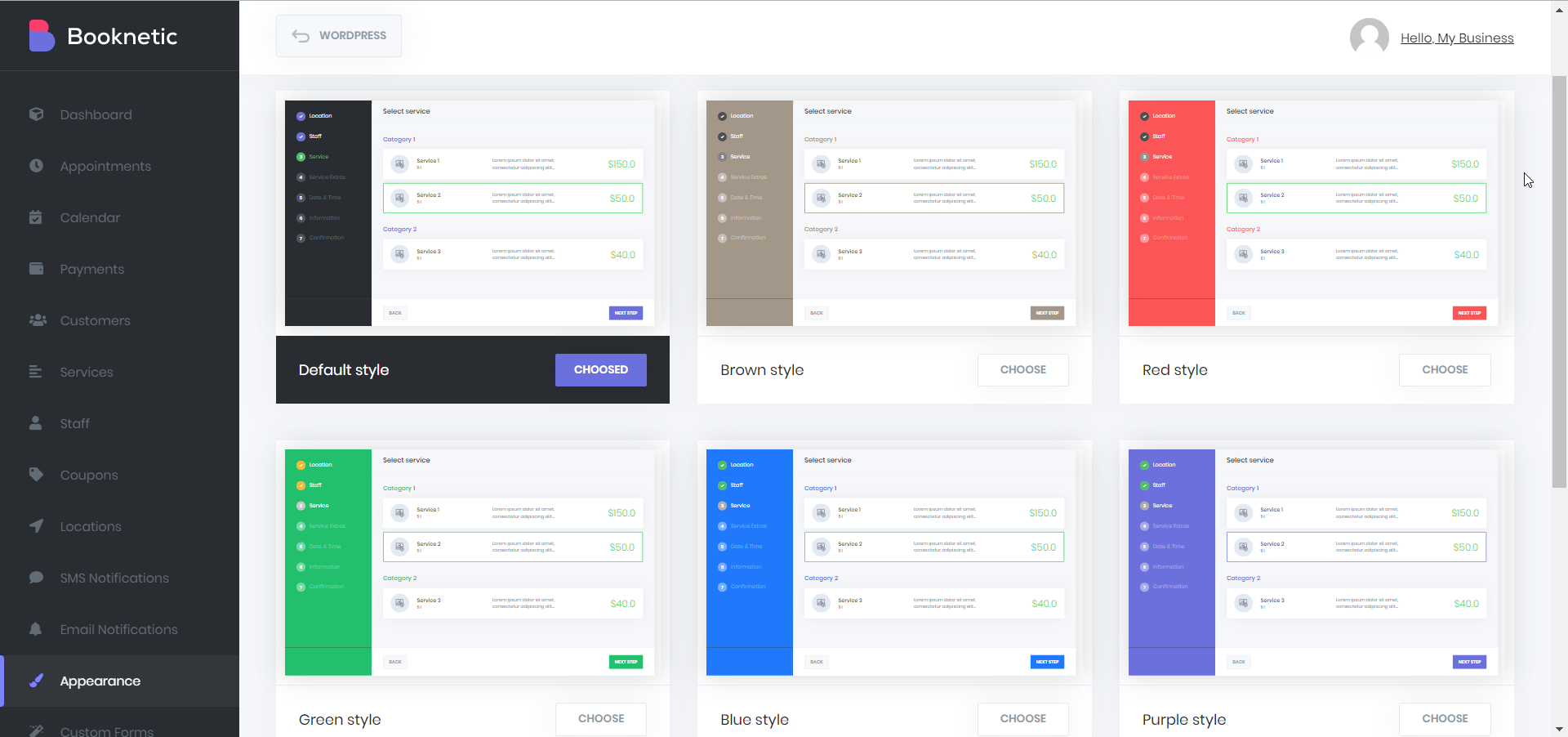 With all this in mind, Booknetic Appointment Booking Plugin has a fully editable interface. By going to the appearance settings, you can choose the one you like from many different themes.
Create your style!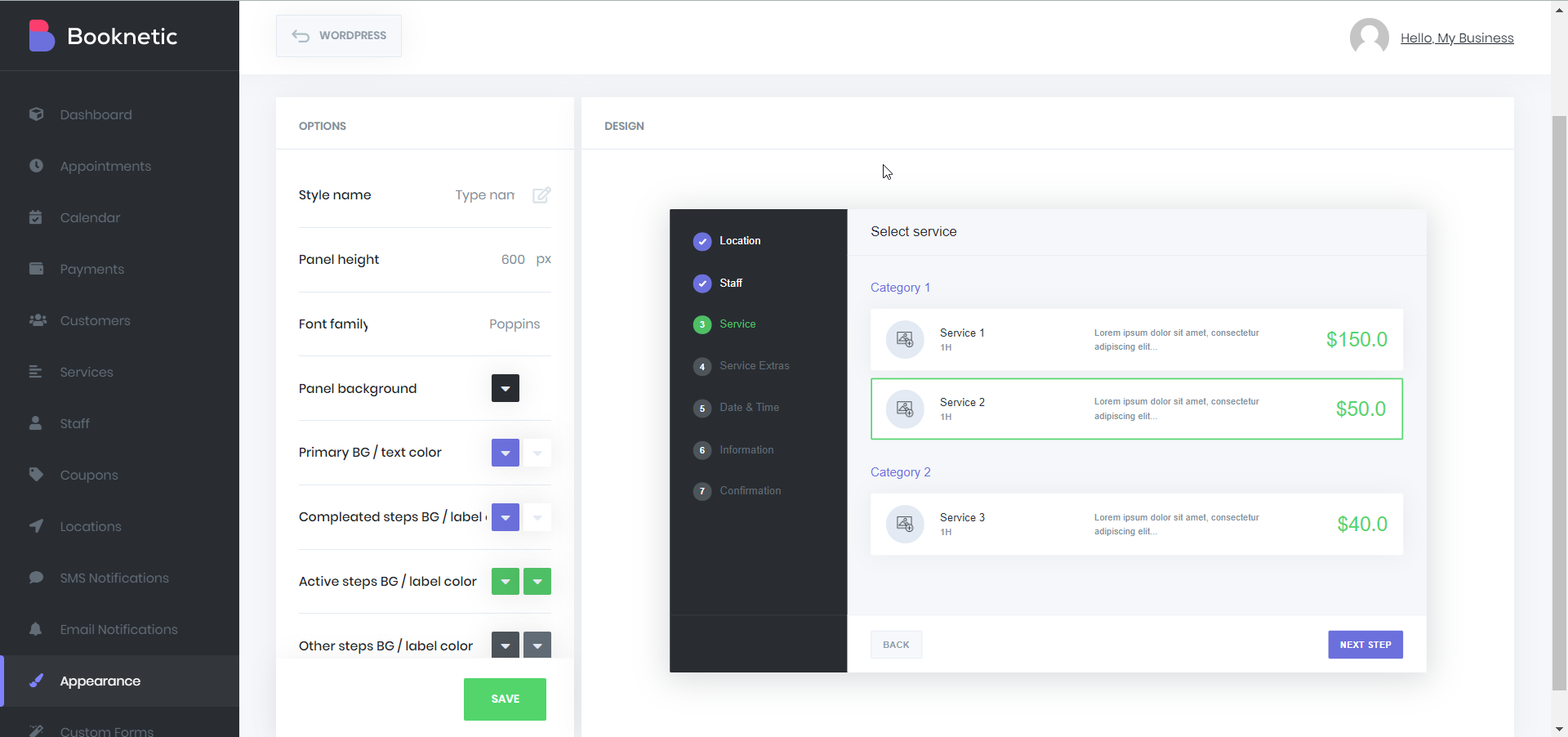 Also, you don't have to make do with these colors. If you want, you can create your theme and design the Booknetic Appointment Booking Plugin from the very beginning following your brand advertisements. Moreover, the editing option is not limited to colors. Many features, from panel height to font fonts, are set up to be edited for you.