Why Choose WordPress For Your Small Businesses?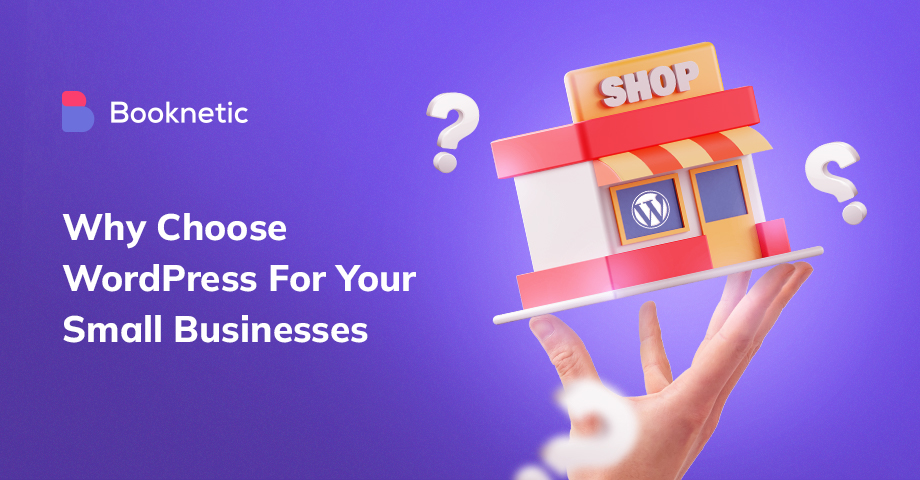 Maintaining an effective online presence is no longer an option for businesses in the 21st century. Yet most businesses lack access to the right expertise or resources to maintain that presence. Effective online presence starts with a website, and WordPress is the tool that can help your small business in this case.
Many features and functionalities of WordPress make it the right choice for your small business. For instance, the platform is free, making it an ideal choice for companies with budget constraints. What's even better is an extensive pool of competent developers who maintain this free, open-source platform.
So, why choose WordPress for your small business? To know, continue reading to get your answer and empower your small business with WordPress.
But First, What Exactly is WordPress?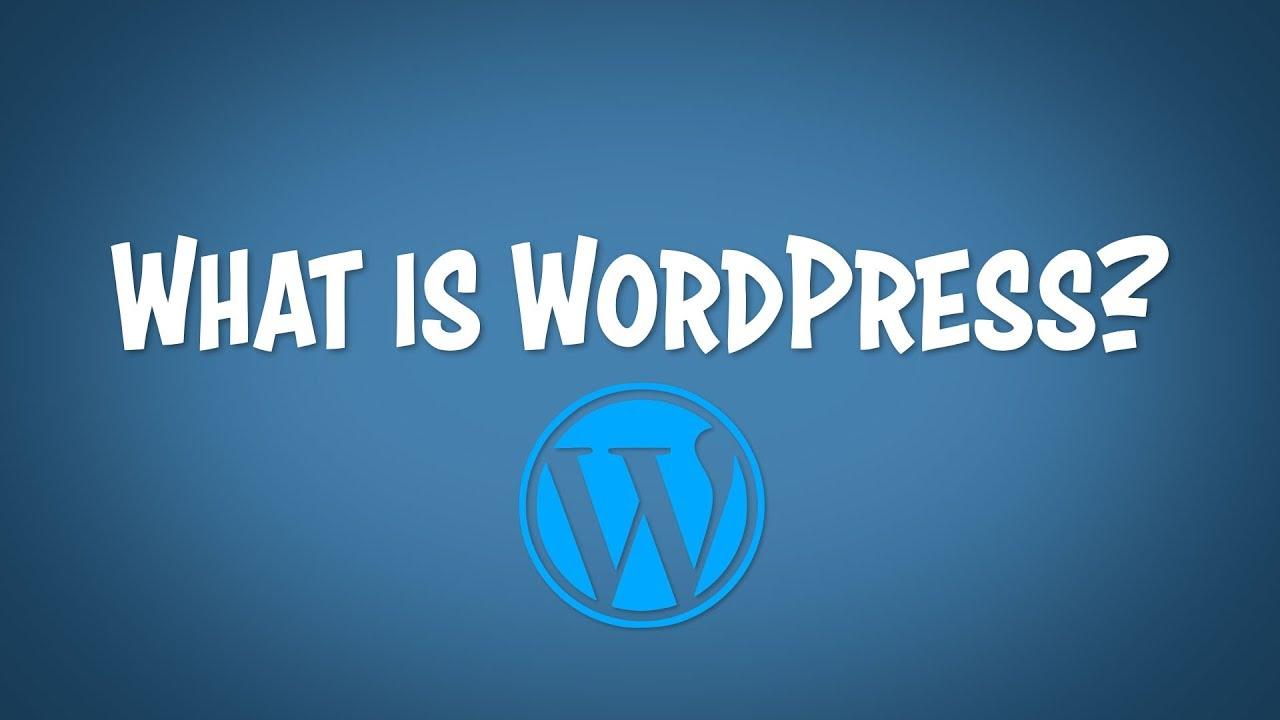 WordPress is one of the most widely used content management systems powering about 38% of websites on the internet. The platform is ideally curated to help your small business manage, create, and scale almost any type of website. Besides websites, you can even use WordPress to manage your online store, personal blogs, and more.
One of the primary reasons businesses choose WordPress is that it is open-source and free. As a result, you get access to regular updates of features and functionalities from developers around the globe. In addition, the easy-to-use interface further makes it the ideal tool to help you maintain an effective online presence with minimal effort.
When your small business uses WordPress, you automatically get a competitive edge over even the most significant competitors. There is a wide range of plugins, themes, and more on WordPress to help you realize your business goals quickly.
Reasons to Choose WordPress For Your Small Business
If you are still wondering why choose WordPress for your small business, you must know that there are many reasons to justify this choice. WordPress is one of those few platforms that has managed to rule over the hearts of many.
This content management system has many qualities that make it an ideal choice for your small business. So, let's check out some of these qualities and better understand how WordPress can benefit you.
1. Free and Open-Source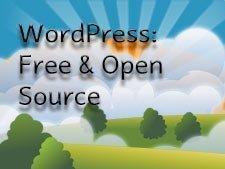 Of course, the very reason why you should consider choosing WordPress for your small business is that it's free and open source. WordPress' open-source nature allows developers from across the globe to make improvements on the platform. Besides, you need not pay anything for using WordPress because it's free.
Understandably, most small businesses often need to run their operations on a tight budget. As a result, hiring a team of developers to create a website for an online presence can leave a massive hole in their pockets. But this is not a concern for businesses using WordPress because it's free. So, choosing WordPress means getting free access to a wide range of tools, themes, and plugins for no cost whatsoever.
2. Navigable User Interface For Setting up Your Website In No Time

The other important reason your small business needs WordPress is because of the seamlessly navigable user interface of WordPress. Creating a website on WordPress does not mean you need to hire offshore developers. Instead, anyone with a basic understanding of website development can create their website in no time.
The platform has many features and functionalities that can help you enhance your website with time. As a result, the overall website development process becomes even more interesting and exciting with time. In addition, the clean and simple WordPress dashboard gives you seamless access to all necessary information making it much easier for new users.
3. Integration With Google Analytics
Keeping track of performance metrics is vital for ensuring the success of any business on the internet. There is no shortage of data in today's business environment and making effective use of this data is beneficial for every business. WordPress comes with a Google Analytics integration to help you make the most of every piece of data.
Using WordPress with Google Analytics can help you make more informed and better business decisions. How? Access to relevant analytics gives you a granular understanding of the market and other key influencers. You can determine what customers are looking for and customize your business offerings accordingly. Hence it becomes much easier to drive better business results without any complications.
4. Extensive Online Support Community
Of course, you need much technical expertise to use WordPress and benefit from its features. But there can often be times when you might encounter an issue, and a little support can be of great help. With WordPress, you need not worry as you can get all the support you need.
WordPress has one of the largest user bases from all across the globe. As a result, you get access to the competence of a substantial online community ready to resolve any query you have. No matter how complex your problem is, it will not take long to find the right solution. You can even leverage WordPress blogs to get the necessary guides, tips, and more in no time.
5. Optimized for SEO
Search engine optimization, commonly known as SEO, is key to ensuring the success of any website in today's age. Every website needs to be SEO optimized to ensure your customers can find it on search results. Given the extensive competition in today's business environment, WordPress can help your website stand out in the crowd effortlessly.
WordPress is consistent, clean, and has highly streamlined codes making it easier for search engines to index your website. Besides that, the responsive design, logical architecture, and unmatched customization capabilities make it much easier to impress Google and ace the search result rankings. These combined characteristics make it very easy to generate extensive traffic and grow your business.
6. Secure and Trustworthy
There is a reason why WordPress is the most popular content management system. It is because of the reliability and security the platform offers. Since the platform is open-source, there are continual security upgrades to ensure its security. Besides that, WordPress also has a competent security team working around the clock to keep the platform secure.
These consistent upgrades ensure that all security patches are fixed on time. In addition, many WordPress plugins and themes come with better security features to protect you against all vulnerabilities. Hence using WordPress means you need not worry about security because the platform has never compromised on security.
7. Countless Themes
Enhancing the visual appeal of your website is very easy with WordPress as it offers some of the most impressive themes to its users. You can leverage these themes to add unique designs to your website.
You can customize your website with scripts and widgets to ensure your customers enjoy an unmatched experience. These features are just what you need to ensure your small business stands out in the crowd.
Conclusion
As you can see, many reasons answer the question of why you choose WordPress for your small business. So, if you are sold on using WordPress for your small business, check out or guide to learn how.
Sign up for our newsletter
Be the first to know about releases and industry news and insights.
Let's

get started

on something great
Booknetic is a simple yet powerful plugin for accepting online bookings & payments on your WordPress site.