Which WordPress Schedule Plugin is the Best?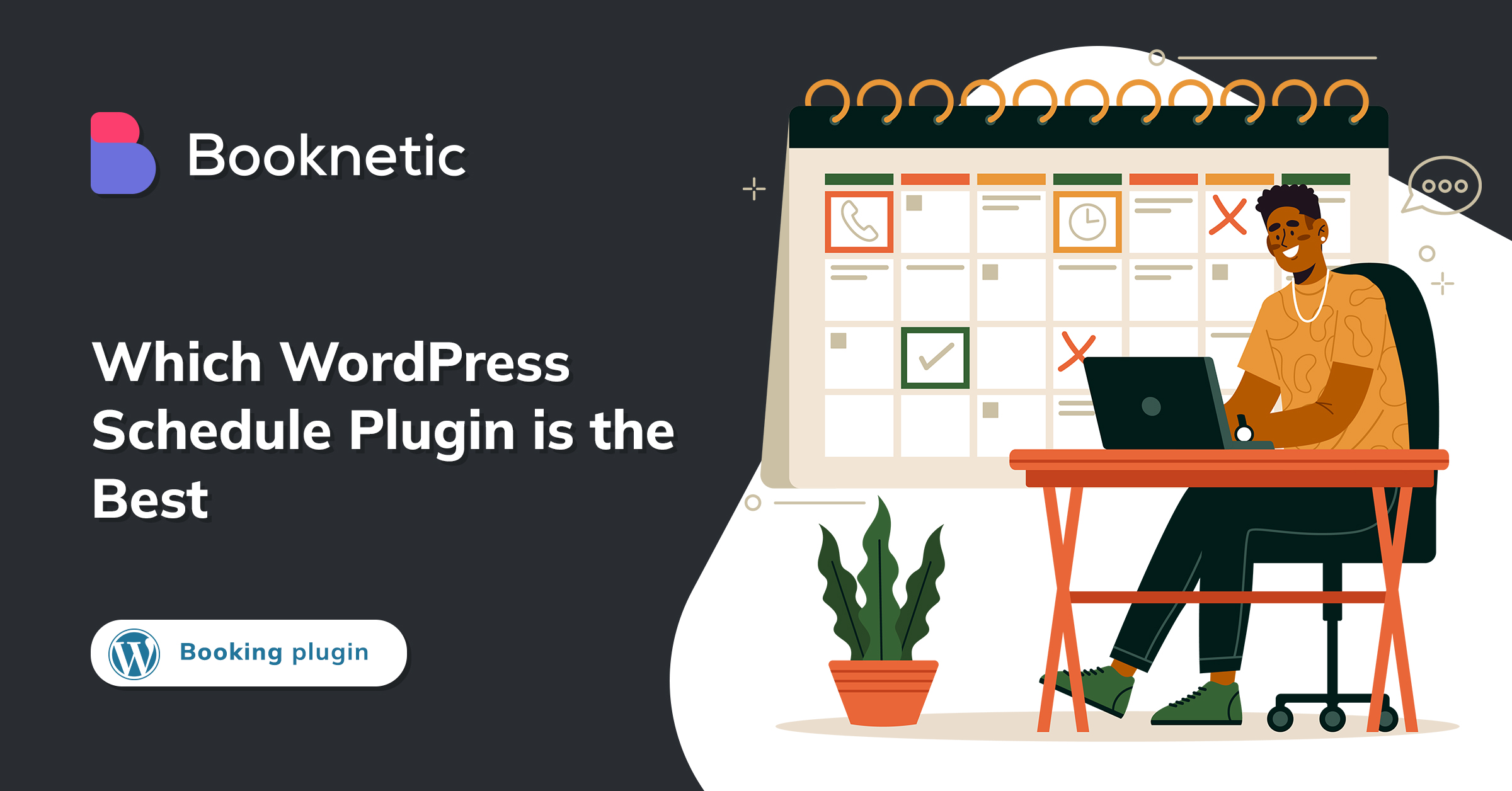 If you are a business owner, you have a busy job. In many jobs, you need to do your work in a planned way. Booking plugins come to our aid to reduce your workload and reduce the possibility of loss. You will see how important booking plugins are for working with big planned goals and for employees to work in a planned way. Here in this blog, we will try to recommend you the features and the best of WordPress Schedule Plugins.
What are the Necessary Features for a Successful WordPress Schedule Plugin?
Simplified and convenient design: A must-have plugin with a complete and easy-to-use interface. It should have a design where the owner or employees can find what they are looking for in a beautiful way. It should be known to be easily managed from mobile or computer.
Easy communication: When there are any changes or cancellations in the planning, users should be informed by e-mail or notifications. It is necessary to select a plugin beforehand that can tell its activity after how long it starts. If you want to reduce the number of missed appointments and do a better job, you should pay attention to these when choosing plugins.
Safe payment method: A plugin with integrations must be selected for your payments. You need to be more careful about this. The plugin, which is a secure payment system, should be selected. For example, when choosing, choose a plugin with integrations such as PayPal, Stripe.
Features of the Best WordPress Schedule Plugins
Mobile-friendly user interface
Integrations with common calendar tools like Google Calendar, Outlook
Able to send reminder emails to your users
Zoom Meetings Integration
Ability to export a list of appointments as a .csv file
PayPal & Stripe Payments integration
Multiple templates
Ability to place an appointment calendar on any page/blog
The Best WordPress Schedule Plugins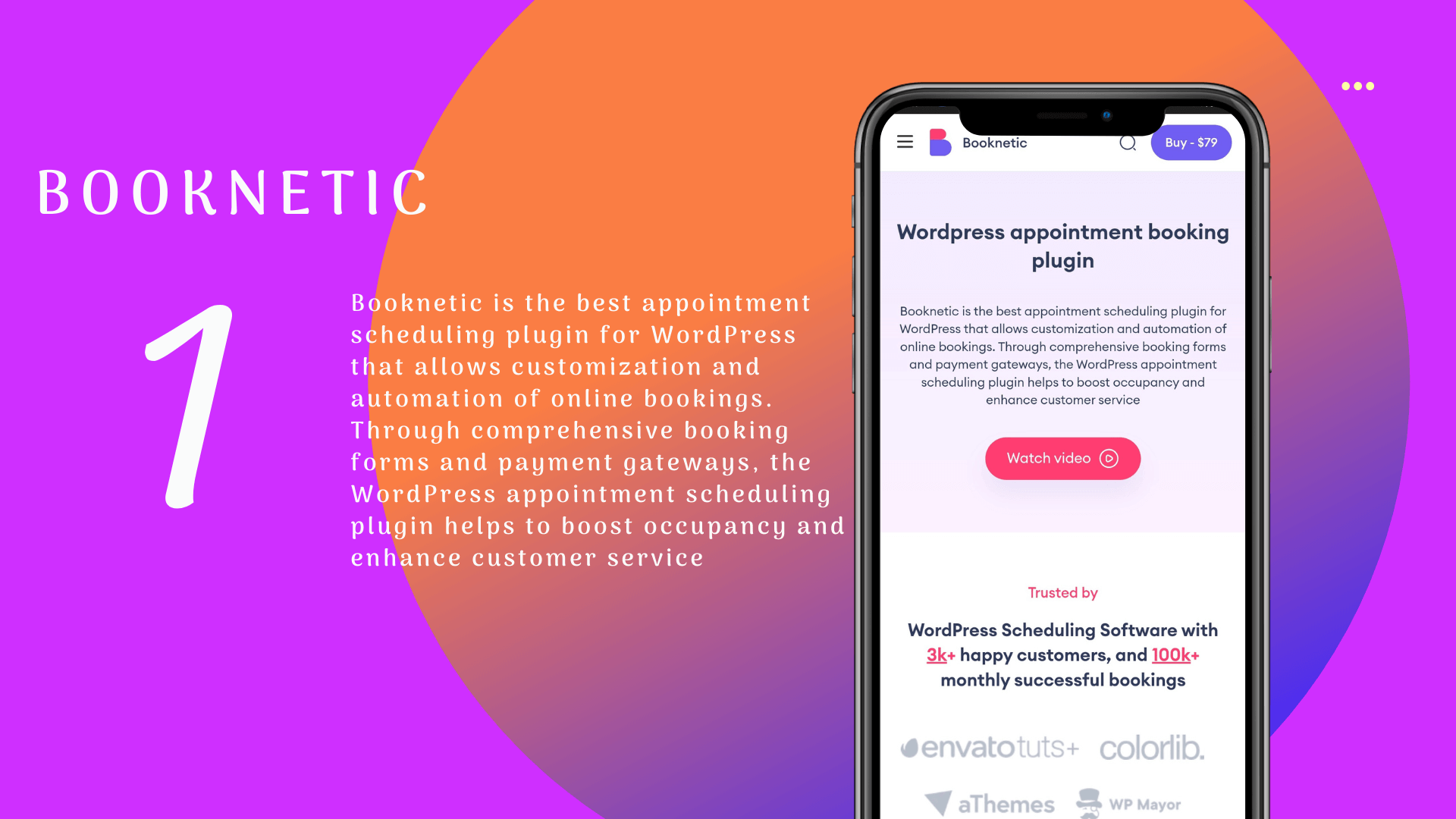 Booknetic, which is premium with its modern and elegant UX design, is a scheduling plugin with an easy user interface. It allows you to notify your customers with SMS reminders when you reschedule or change any event. This versatile booking plugin is perfect for spa, classes, hotels, beauty salons, law, etc. It is suitable for many types of services such as.
Since it is mobile compatible, you can easily use it on your mobile phone. The plugin integrates with various online payment gateways such as PayPal and Stripe as well as seamlessly integrates with WooCommerce allowing you to add other payment options. It perfectly combines other built-in options in the live form builder to add location, customize the overall design, and change color schemes to your liking.
You can add unlimited page services and categories. If you are a beginner, you should definitely choose Booknetic. It does not request any software information from you. With the Zoom integration, you can keep in touch with your customers and get feedback. As for the price, you can use it for a lifetime with a single payment of $79.
Other than what we said, you should see the perfection yourself by using the Demo.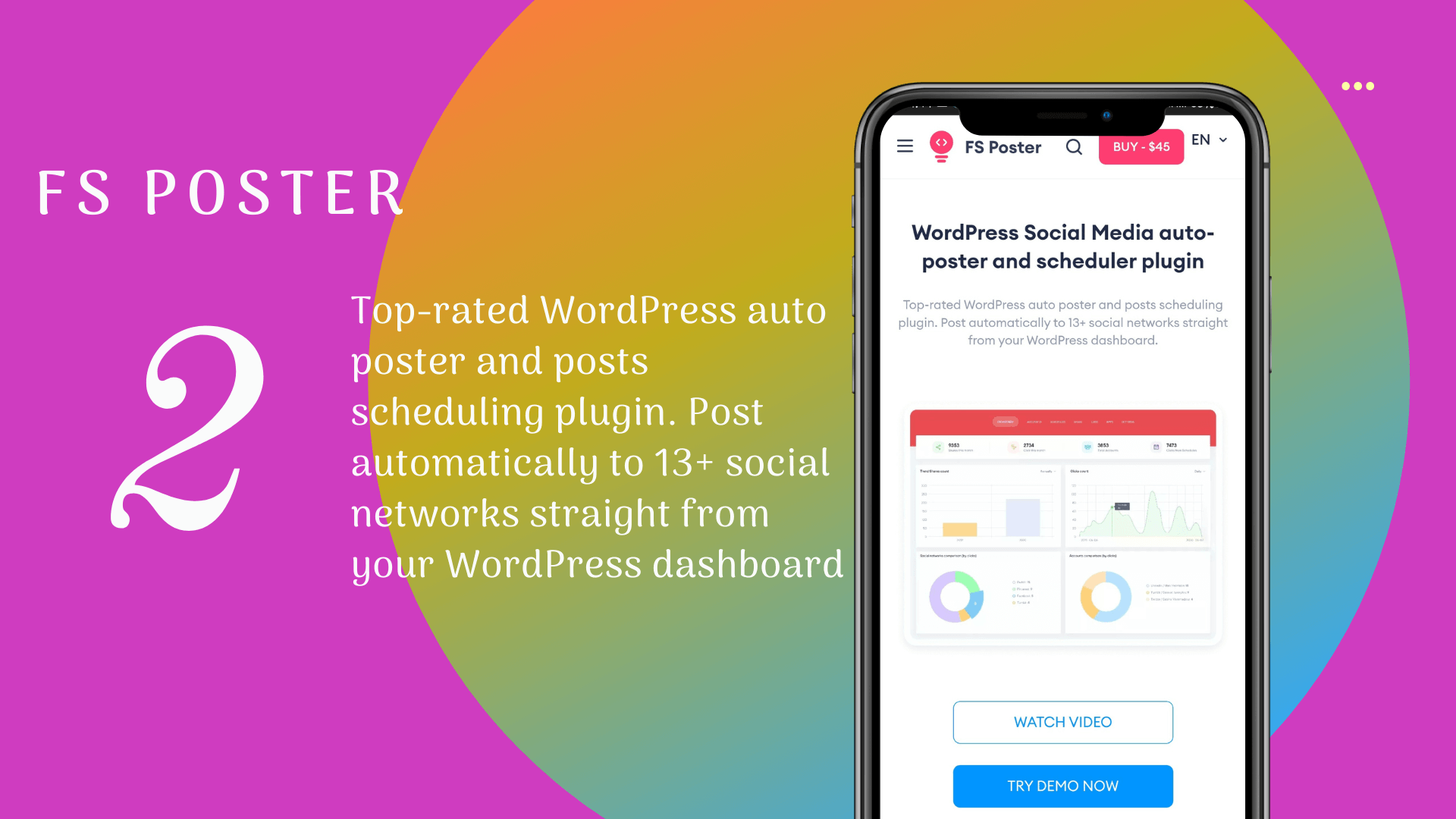 FS Poster is a WordPress schedule plugin that allows you to automatically share your WordPress posts on your social media accounts. With FS Poster, which is integrated with more than 13 social media networks, you can save your time by planning the social media account and sharing you want to share before. It can share the same post on multiple social media accounts with a single tap.
In the dashboard section of the plugin, you can see how many visitors come to your site from which social media network and how many views. Sometimes it happens to some people that Social Networks are blocking their servers' IP addresses. As you know, it is not possible to access Facebook, Instagram, and the like in some countries such as China. However, thanks to FS Poster, you can even access these social networks.
The plugin allows us to see all Scheduled posts in the Calendar view. If you want to share a post on multiple social media accounts, the social media network will block it because it is the same URL. FS Poster changes and shares your URLs so you won't be blocked. Shares long URLs by shortening them. And you can use it for life by paying only $45
FS Poster's features are endless. In addition, we recommend that you try the Demo.
3. Sugar Calendar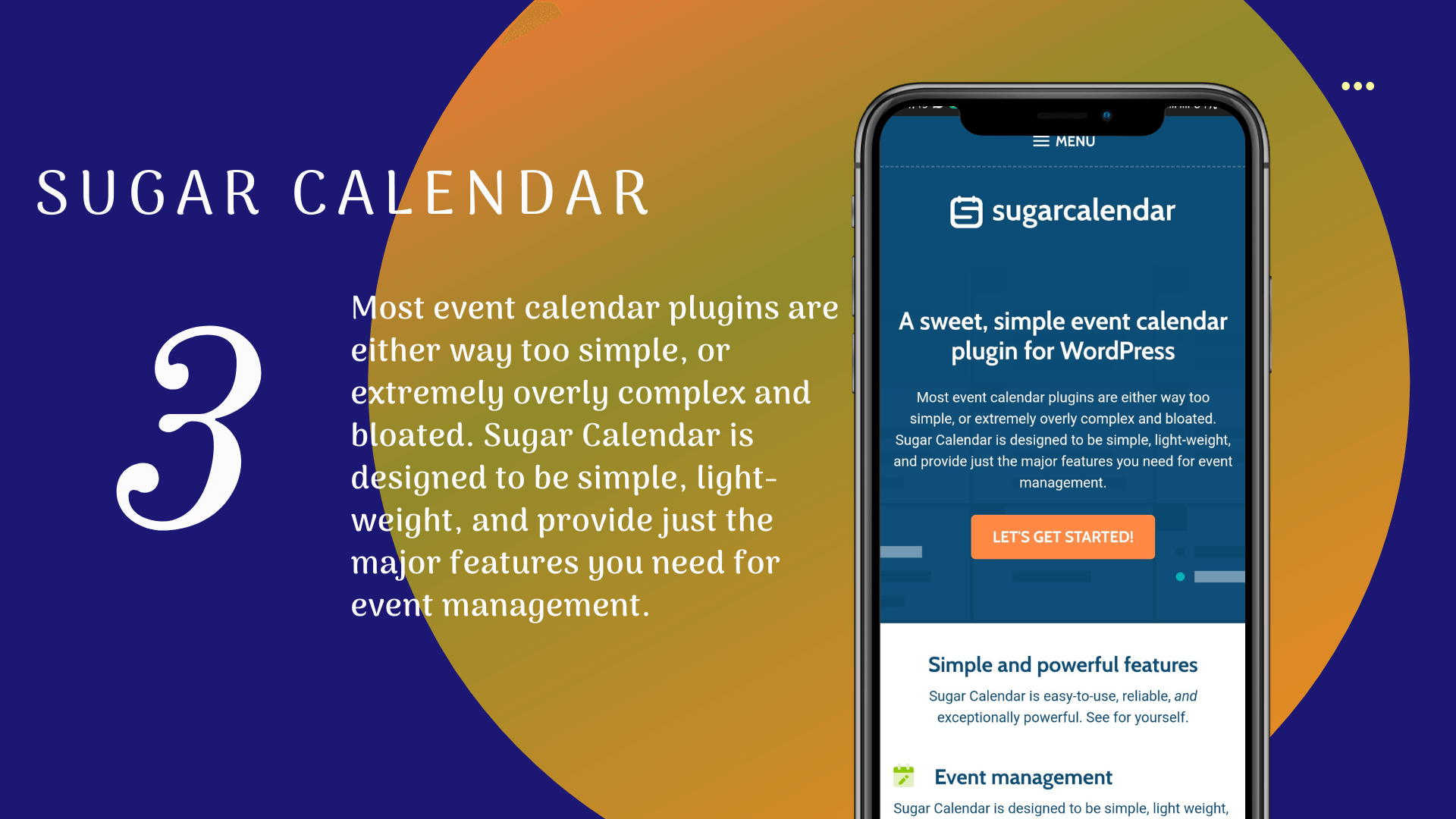 Sugar Calendar is a WordPress appointment scheduling plugin for creating and managing events. You can also create automatically recurring events on a weekly, monthly, and yearly basis. You can set the start and end times of any event. It is SEO-friendly and optimized for speed.
You can present your calendar in other languages. With the plugin, you can sync with Google Calendar, iCal, Gnome Calendar, and more. You can set the event time according to the visitor's location, and time zone. You can make sales with the WooCommerce integration of this plugin with an easy interface.
4. Revive Old Posts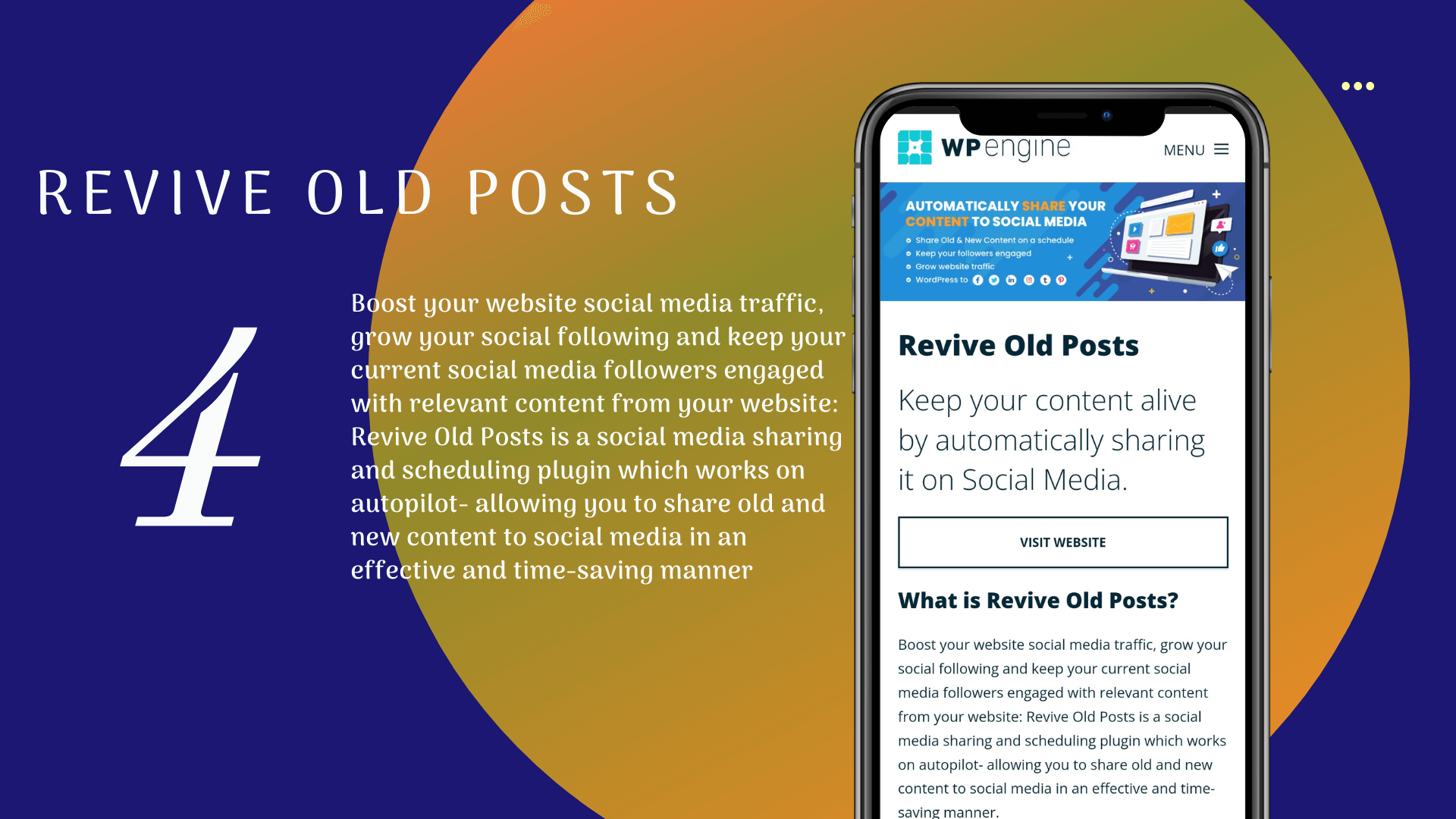 It is a WordPress scheduling plugin to share your posts on your social media accounts. You can share the number of posts shared by the plugin on social media by choosing the age range. There is a feature to add common hashtags for all the posts you want to share.
If the URL of the content you share on your social media account is long, you can shorten it with this plugin. It is integrated with Google Analytics to monitor the growth of your social media traffic. You can increase the speed of your site by using WP Engine. To create a great piece of content on your website, we recommend the Revive Old Post.
5. Simply Schedule Appointments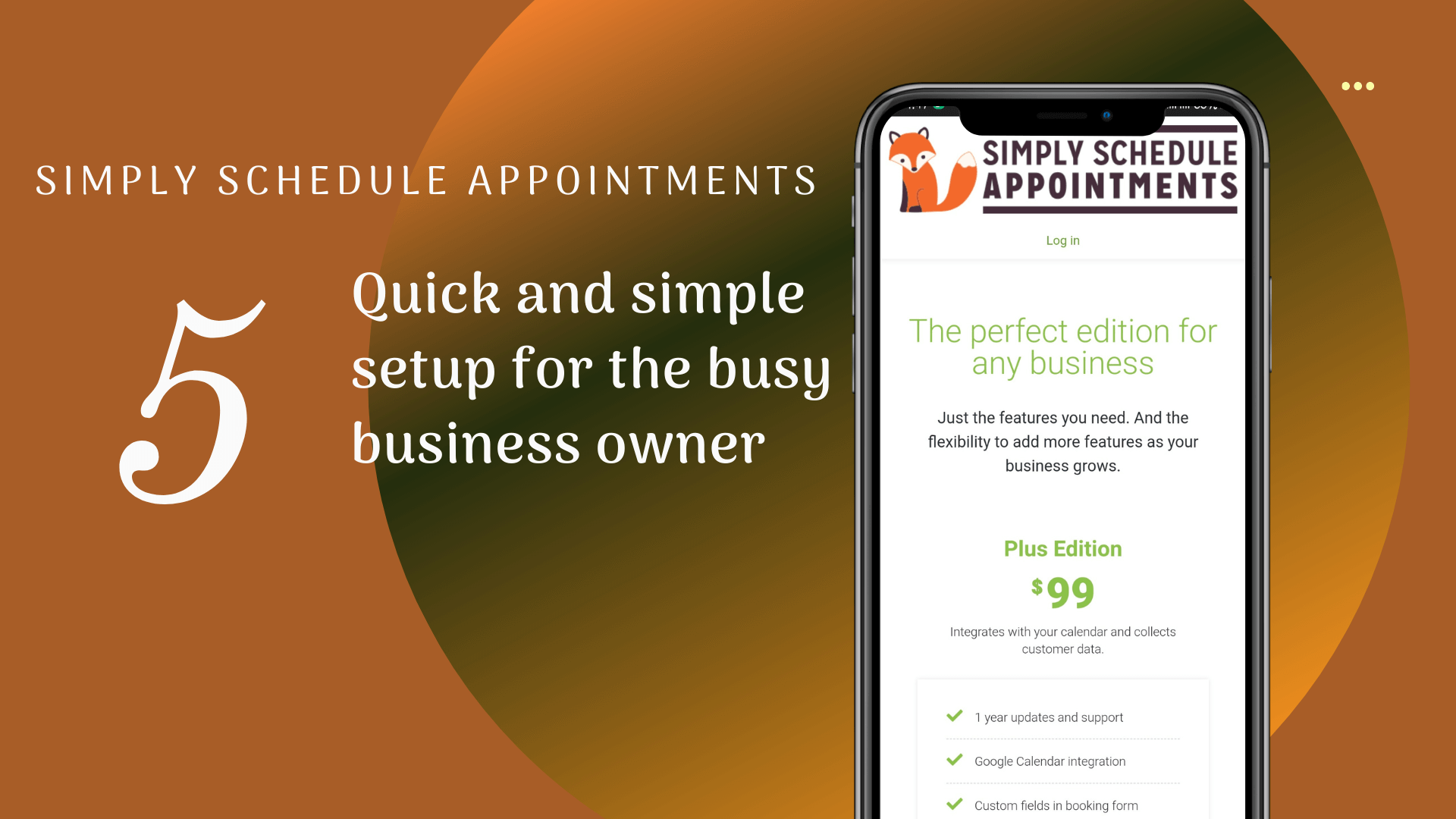 Simply Schedule Appointments is a great WordPress appointment scheduling plugin that integrates with Booking customers' accounts and sends notifications when a booking is approaching. PayPal and Stripe integration are available to make your payments hassle-free.
Understand the funnel your website visitors go through before scheduling an appointment and you'll dig up more traffic by optimizing the flow for more conversions. You can design scheduling, notifications as you wish.
Add-on 3 different price evaluations are made: Plus Edition $99, Professional Edition $199, Business Edition $299
6. BirchPress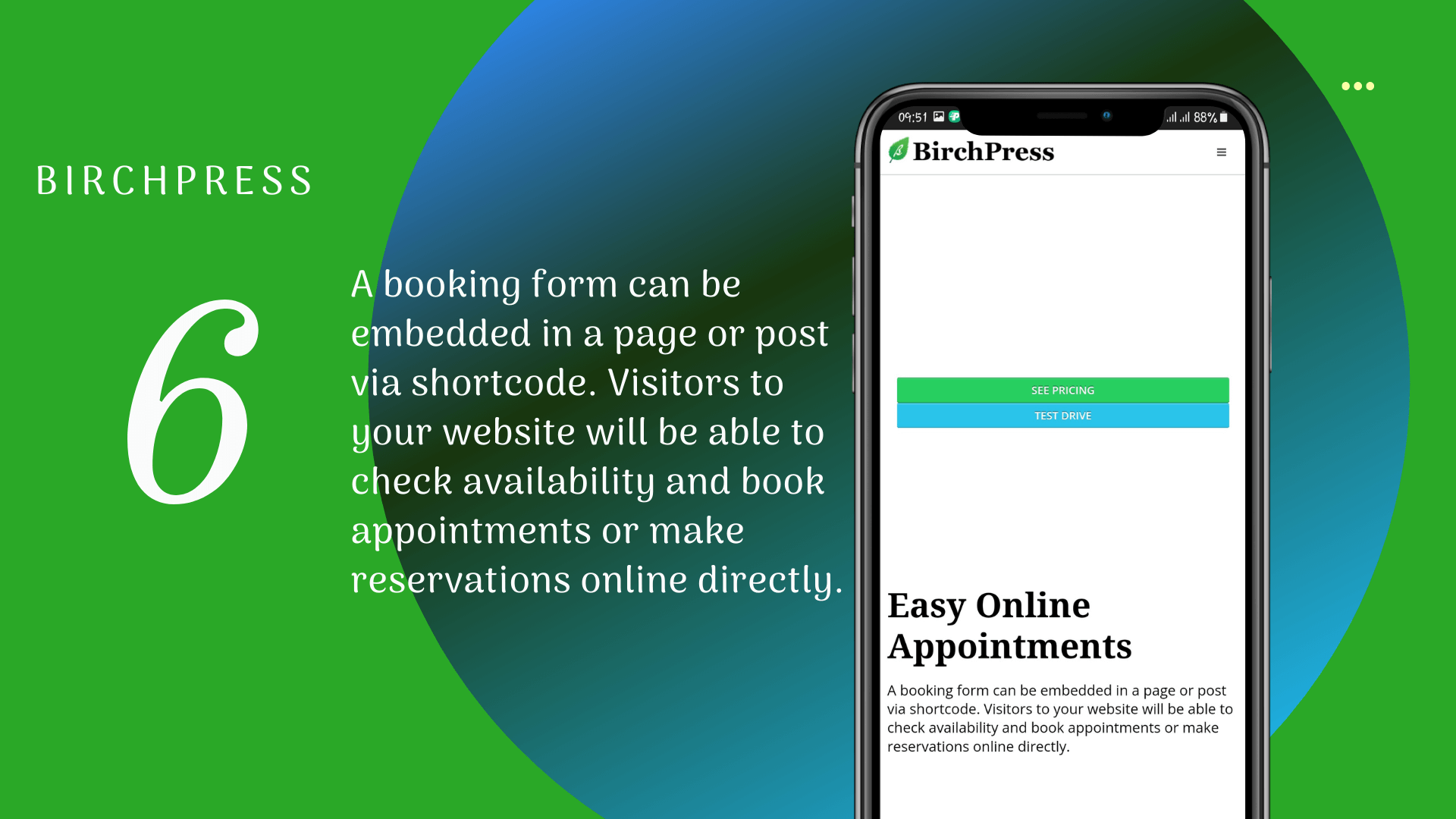 It is a WordPress appointment scheduling plugin whose reservation properties can be placed on any page or published with their shortcodes. When there is any change in the established event, a message is sent to all users with a notification.
Supports PayPal WooCommerce integration. You can sync your own calendars. You can use this scheduling plugin for the service you want.
The price is made in 3 different evaluations personal, business and business+. Personal is priced at $99 for 1 year, $199 for business, and $249 for business +.
Check out the Demo version for more
7. Easy Appointments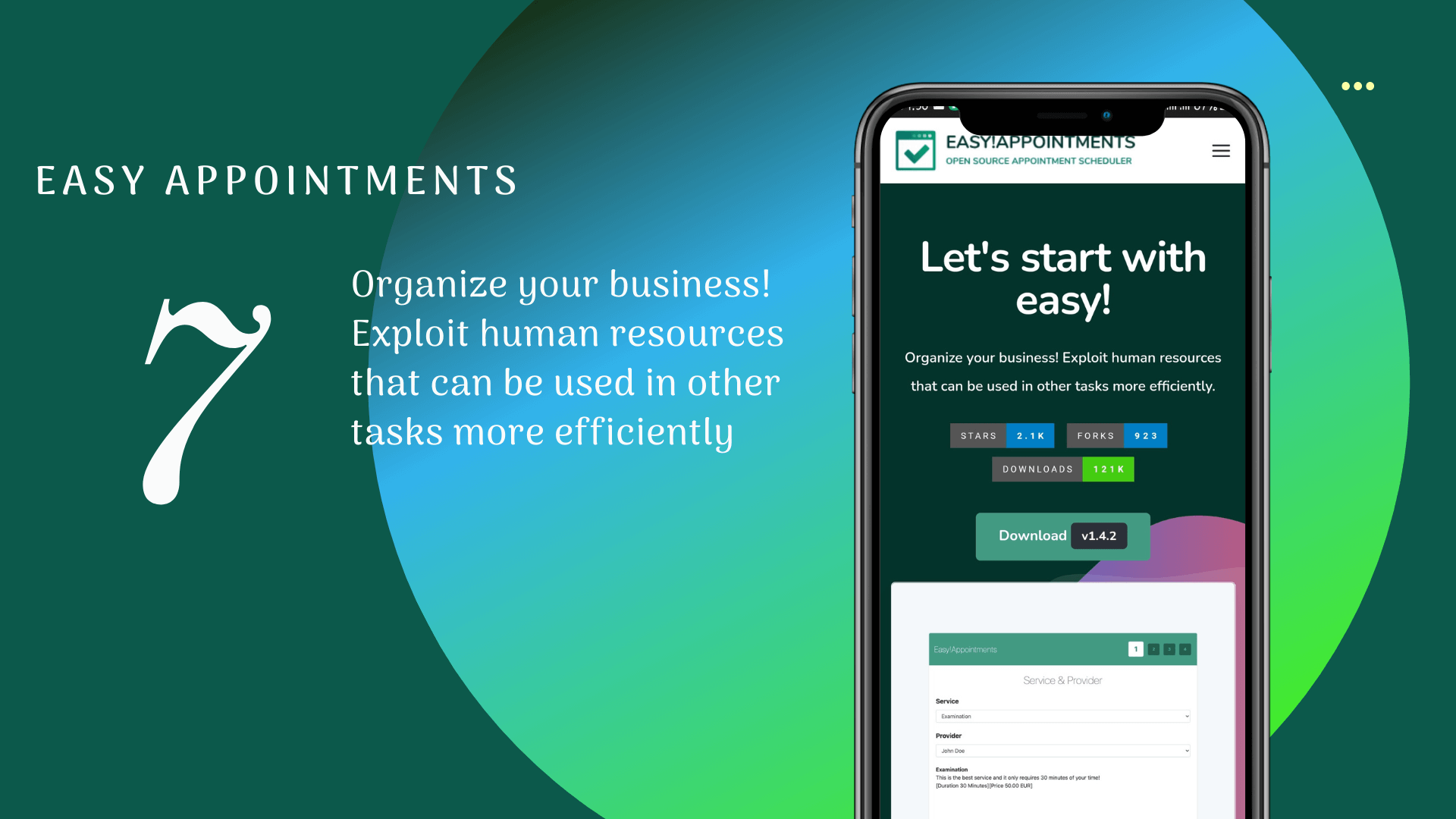 Easy Appointments is one of the overused and top-rated plugins. With the plugin, you can add more than one employee and show services. It is used in 77 languages and has great integrations like Google Calendar, WooCommerce, PayPal.
Employees can see all the monthly, daily, and weekly reservation summaries with the FullCalendar feature. It can be localized via PO / MO files. You can inform the customer by sending an SMS while making an appointment or changing the status.
With Paypal integration, customers can set up PayPal payments before Appointments. For more information and features, you can check the Demo version.
Conclusion
We have come to the end of another blog. When choosing the best WordPress schedule plugin, make sure that it has integrations such as payment and calendar, notification features, an easy user interface, and it is an affordable plugin that you can use easily on any platform that does not require any software knowledge.
Considering all these features in this blog, we have recommended the best plugins for you. If you like our blog, don't forget to let us know and read our other blogs.
Sign up for our newsletter
Be the first to know about releases and industry news and insights.
Let's

get started

on something great
Booknetic is a simple yet powerful plugin for accepting online bookings & payments on your WordPress site.