6 Best WordPress Development Agency for Your Needs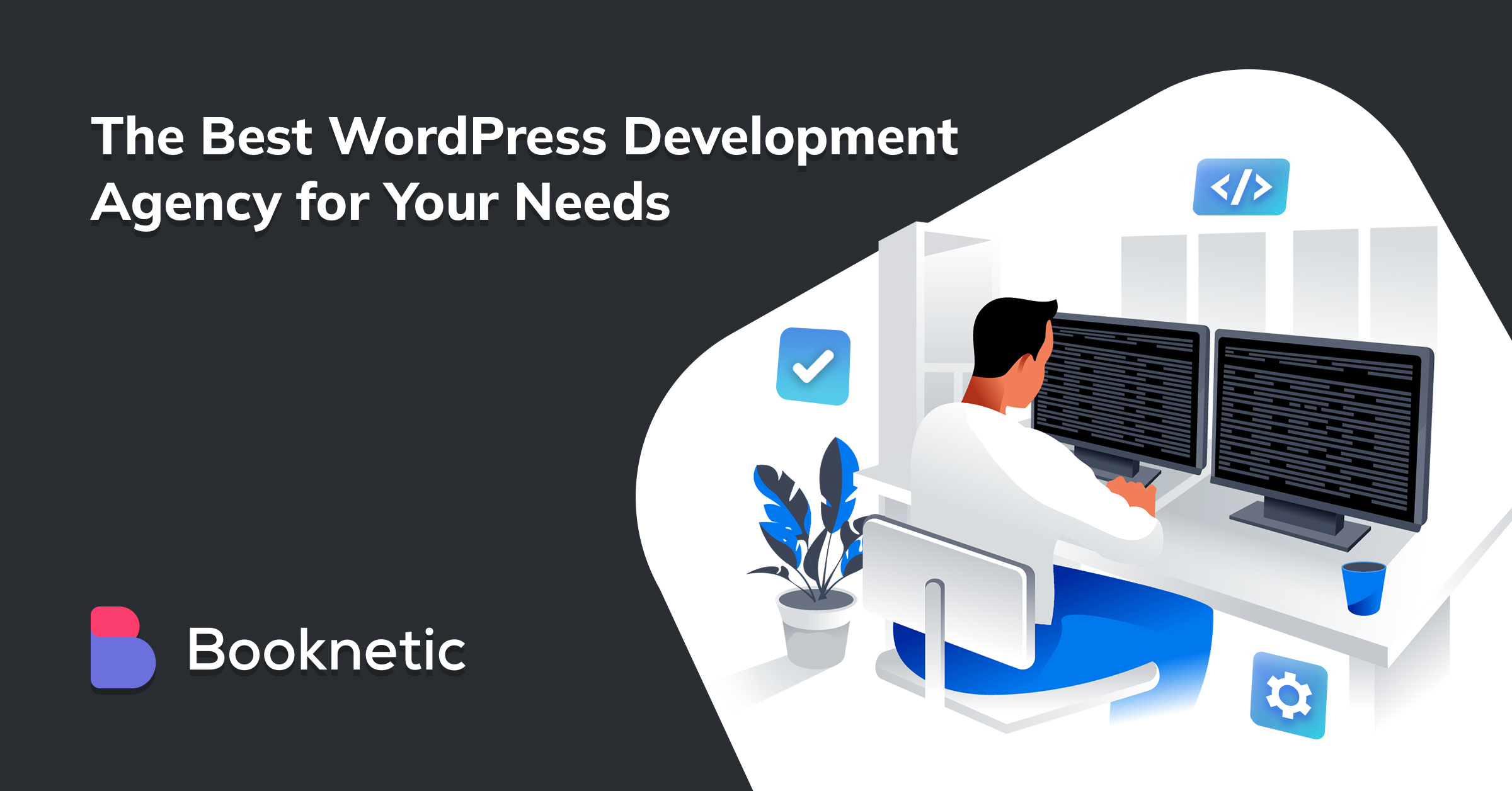 If you're looking for a top-quality WordPress development agency, you've come to the right place. At our company, we pride ourselves on being experts in all things WordPress. We have years of experience developing custom themes and plugins for our clients, and we know how to get the most out of this powerful platform. Whether you need a new website or just want to update your current one, we can help!
The Best WordPress Development Agency for Your Needs
As you can see later, while the use of WordPress sites is increasing, WordPress stays up to date and offers new features every day. In addition to staying up to date, new plugins, themes, and more features have been introduced. Well, among all these innovations, the best WordPress development Agency we need is demanded.
Say you are thinking about starting a hair salon business. You weighted your costs, determined if a hair salon is a profitable business and now you want a site to start your business.
When you start building a WordPress site and search the internet, you will see that there are more WordPress developer companies. Among so many company selections, we tried to present the best and most useful ones for you in this blog.
1. DevriX
Founded by a company in Bulgaria, DevriX has managed to become a full company by the WordPress team. Media Platforms is a professional WordPress development agency specialized for businesses in Clutch. co is also among the most used companies among B2B companies with a score of 4.8. DevriX also has a reputation for custom plugin development, which is earned by creating over 200 free plugins for its customers.
WordPress.org at one stage ported DevriX plugins for image galleries, RSS feeds, and more. Great reviews of the best websites. If you want to have a solid portfolio in the sector you want, we recommend you to use this best WordPress development agency.
DevriX Services:
WordPress development
WordPress maintenance
Digital Marketing
DevriX Price:
For projects running 50-200+ hours each month, DevriX provides technical WordPress development, consulting, and support through their agent plans available at $140/hour. You can also hire a WordPress development consultant who will take care of WordPress problem solving, creating small extensions or architectural planning, or doing code reviews at $220 an hour.
2. MultiDots
If you are looking for a secure and professional WordPress development agency focused on investment, this agency is for you. MultiDots does things like consulting maintenance on WordPress. It has a large customer base like Oracle. While the hourly rate is affordable for most businesses, they give you 3 hours of free consultation.
Support is offered in two time zones, with teams in India and the US. If you have websites like Django and Drupal, they help you port them to WordPress easily.
MultiDots Services:
WordPress Development
WordPress Maintenance
WordPress Migration
MultiDots Price:
It's priced between $50 and $99 for an hour of development time. Since they offer up to 3 hours of free consultation, you can explain your project to them in detail and get a price quote close to your needs and budget.
3. Vipe Studio
Vipe Studio is a full-stack WordPress development agency with a strong focus on providing SME and Enterprise businesses with scalable digital solutions based on WordPress. You can count on their expertise to meet all of your WordPress-related needs. Speed optimization, website, plugins and themes customization, website maintenance, API Integrations, and headless solutions are among the highlights of their offerings. In addition to that, Vipe Studio also implements modern frameworks such as React, Next, and Node.
Services:
Consulting and discovery
Custom WordPress Development
Content migration
Speed and performance
Support and maintenance
The price range of Vipe Studio's services varies from $100 to $149 per hour. However, pricing is usually tailor-made to fit clients' exact business objectives and requirements.
4. Codal
Codal is a WordPress development agency for your mobile app or website development projects. It is used in different sectors such as small businesses and job training. It gets 4.6 stars from customers. They are recommended for their proficiency in UI/UX design aesthetics. Codal can be used comfortably because it is one of the reliable WordPress agencies.
Codal Services
UX/UI Design
Mobile Application Development
Website Development
Codal Price
You need to contact the company for the price. Afterward, they make a price evaluation according to your choice and get in touch.
5. Uplers
Uplers is the top WordPress development agency with high clickthrough rates, fast response times, and UI/UX, web development. They stand out for their highly reliable email marketing, excellent WordPress themes.
It has office centers in the USA, Netherlands, India, and Australia with more than 7,000 global clients. Working with this agency, which is an expert in marketing and web development, will be a successful choice for you.
Uplers Service:
Email Marketing
Custom WordPress Themes
Website Development
Uplers Price:
Pricing is done accurately, tailored to your specific needs. You can choose the pricing package that suits you. In addition, you can request to customize the pricing package according to your needs.
6. Cut2Code
Cut2Code is a great development company that converts existing designs into functioning websites. Cut2code keeps customer services at the top by always staying in touch with customers.
When you look at their portfolio, you can see their initiatives such as fashion, education, and technology. For larger projects, Ruby on Rails can be applied to full platforms.
Cut2Code Service:
eCommerce solutions
Creative Web Consultation
Maintenance services
Website Support
Cut2Code Price:
You have to use the Demo to get a clear understanding of its price. After determining your needs, they will give you an exact price.
7. WebDevStudios
WebDevStudios is a technical WordPress development agency, founded with the oldest strong team. If you are on a different platform, can efficiently migrate you to WordPress.
As a top WordPress development agency, It has certain strengths in corporate designs, with a number of sites built for Microsoft. It provides technical support for educational institutions, emerging WordPress sites, and more.
WebDevStudios Service:
BuddyPress Services
eCommerce Services
Support & Maintenance Services
WebDevStudios Price
Some of the price indications are suitable for your needs, such as WordPress CMS development agencies that we have mentioned. For this, visit the site and contact immediately
8. WP AOS
WP AOS is the top WordPress development agency for project management as well as WordPress site development. You can do SEO Review, site speed, site edits, secure data center, and offsite backup and restore to your site.
Although there are no reviews on Clutch at the moment, you can check out private review sites for reviews.
WP AOS Services
Support & Maintenance Services
Website Support
WordPress Development
9. SquareBird
Founded by two brothers, SquareBird is currently managed by a team of 4 people. This fast and organic growing agency is a professional WordPress development agency. Squarebird is a WordPress CMS development agency that manages search engine optimization, social media marketing for startups or growing businesses.
SquareBird Services:
SEO
Hosting
Email Marketing
SMM
SquareBird Price:
The price is not available on the website. You need to contact them to know the proper price for your needs.
10. Six Two
Six Two is a digital marketing agency that offers website development services. It is a member of the Cloudways Agent Affiliate Program. In a short time, the whole team managed to rise to the marketing and developer level.
Six Two Services
Search Engine Optimization
Email Marketing
WordPress Development
WordPress Website Transfer
Six Two Price
It is possible to contact the site to learn the price and to make price evaluations after determining your needs.
Concluding thoughts
We have come to the end of our blog. In this blog, we have presented you with the best WordPress development agencies. Choosing the right WordPress agent makes your job even easier. When choosing a WordPress development agency, the most important things to consider are how many stars it receives, how many customers use it, and general attitude in the reviews.
Whether it is affordable or a reasonable price for the service it offers, even if the price is not cheap. If this blog has been useful to you, don't forget to let us know and read our other blogs.
Sign up for our newsletter
Be the first to know about releases and industry news and insights.
Let's

get started

on something great
Booknetic is a simple yet powerful plugin for accepting online bookings & payments on your WordPress site.