Booknetic Starts to its Blog Posts
Booknetic Appointment Booking System Plugin is excited to announce that its new blog will start publishing new articles as of today.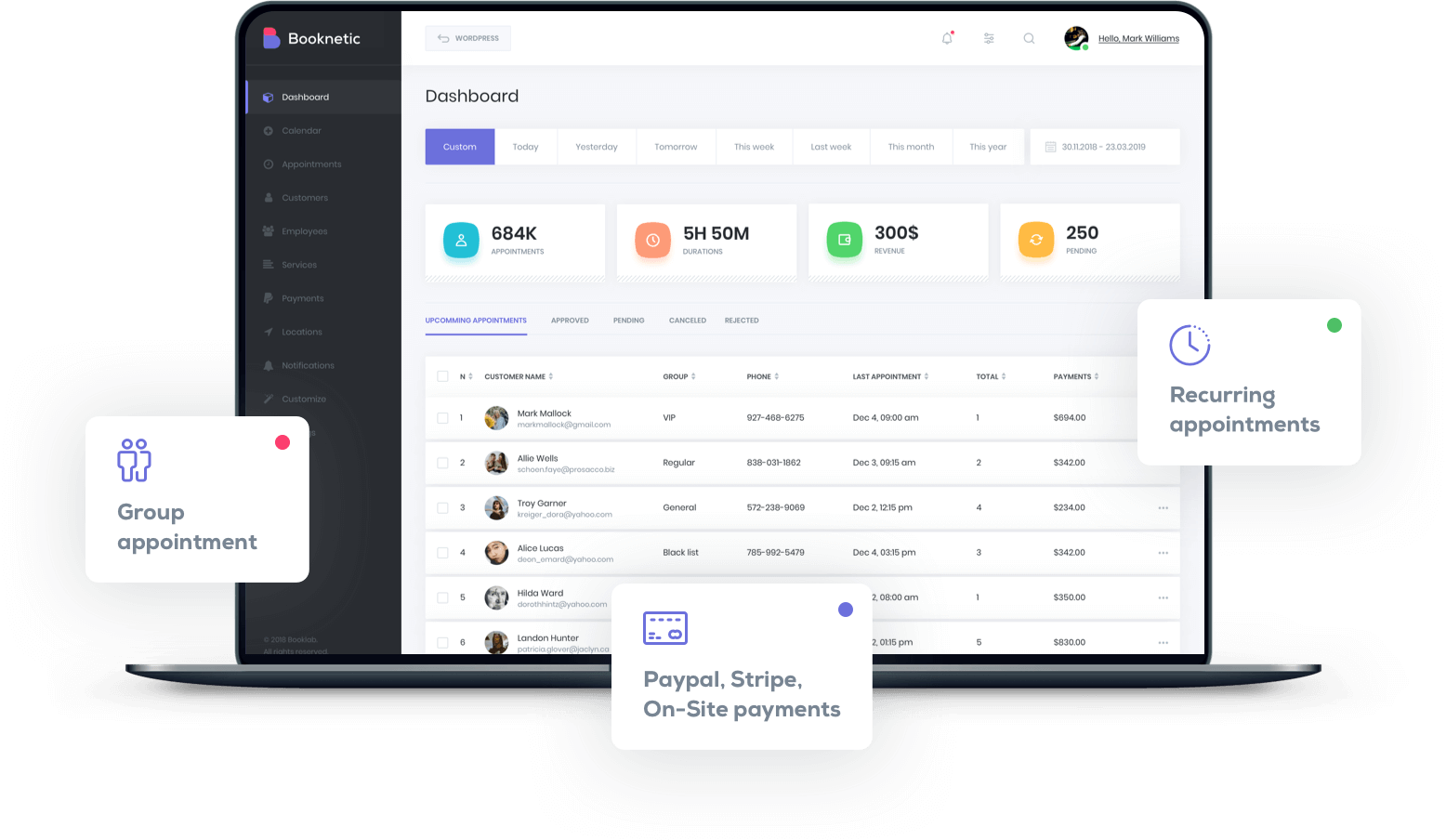 You will have the chance to read useful technical articles from our blog, about how our online appointment software will improve your business, how to get more positive feedback from customers, and how to improve your corporate identity
The activity of our blog will not be limited to this. Apart from improving your business, you will get tips on how to make your website more noticeable to users and the most practical solutions to the problems experienced by many people.
Booknetic is a new and progressive appointment booking plugin that offers online booking solutions for a wide variety of businesses. With Booknetic, you can completely robotize the appointment system for your business with completely adjustable booking ventures for your clients.
With Booknetic, you can easily build better appointments and bookings calendars to grow your business. This modern and responsive appointment calendar includes numerous features to save you time and money as well as make the booking process seamless for customers. From form creation to payment processing, Booknetic can do it all. Whether you operate a salon, a fitness center, a legal office or other professional business, Booknetic is sure to meet your (and your client's) needs.
Booknetic is developed by the elite author of Code Canyon called FS Code, which has been operating for more than two years. As a featured author, FS Code has two products, and both of its products have been selected as the best plugin of the week at Envato Market several times.
The other product of the FS Code is FS Poster is a WordPress plugin that allows its users to auto-publish WordPress posts on the most popular social networks automatically. FS Poster supports Facebook, Instagram, Twitter, Pinterest, Linkedin, Google my Business, Telegram, Medium, Reddit, Tumblr, VK, OK.ru, and WordPress-based blogs.
See you in the next articles! And feel free to update us about the topic you would like to read!
Sign up for our newsletter
Be the first to know about releases and industry news and insights.
Let's

get started

on something great
Booknetic is a simple yet powerful plugin for accepting online bookings & payments on your WordPress site.