How to Ensure Your Clients Book Appointments Online Every Time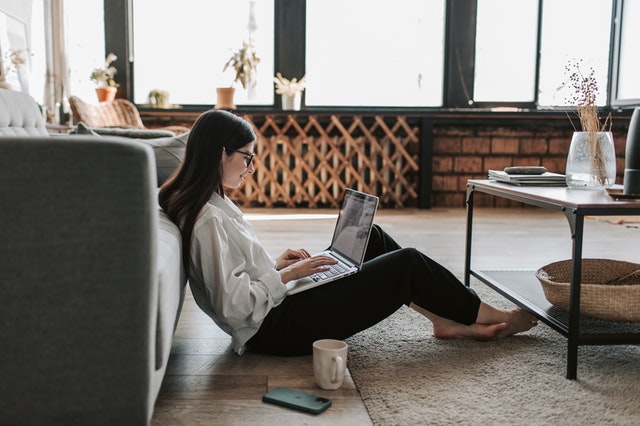 Importance of Online Booking Appointments
Welcome to the digital age, where convenience is not just a luxury—it's an expectation. Gone are the days when clients would pick up the phone to schedule an appointment. Today, they prefer to book appointments online. It's quick, it's easy, and it fits into their busy lives. If your business hasn't yet embraced online booking, you're missing out on a significant opportunity to enhance your client experience and streamline your operations.
Advantages for Both Clients and Companies
Online booking isn't just beneficial for your clients; it's a win-win for businesses too. For clients, it offers the freedom to book appointments at their convenience, without the hassle of phone tag or waiting for a callback. For companies, it automates the booking process, reducing administrative tasks and freeing up time to focus on what really matters—providing excellent service.
Benefits of Booking Appointments Online
24/7 Availability
Imagine a client who remembers to book an appointment with you at 11 PM. With traditional methods, they would have to wait until the next business day to call and hope for an available slot. Online booking eliminates this barrier. Your booking system is available 24/7, allowing clients to schedule appointments whenever it's convenient for them. This not only enhances their experience but also increases your booking rates.
Cost Savings and Revenue Increase
Let's talk numbers. Manually managing appointments involves costs—salaries for administrative staff, phone bills, and even the potential loss of revenue from double-bookings or no-shows. Online booking automates these processes, significantly reducing overhead costs. Plus, the convenience of online booking can attract more clients, thereby increasing your revenue.
For example, a spa that implemented online booking saw a 20% increase in appointments within the first month. That's a direct impact on the bottom line.
Simpler Results Tracking
With online booking, you can easily track key performance indicators (KPIs) such as booking rates, client retention, and revenue. Most online booking tools provide analytics that help you understand your business better. This data is invaluable for making informed decisions and strategizing for growth.
Client Satisfaction
A smooth and convenient booking experience can significantly boost client satisfaction. Clients appreciate the autonomy and ease that online booking provides. They can choose their preferred service, staff member, and time slot, all without having to interact with a human. This level of control can greatly enhance their overall experience and make them more likely to return.
The Role of Online Booking Tools
Importance for Various Businesses (Spas, Dentists, Lawyers, Fitness Classes, etc.)
Online booking is not industry-specific; it's a universal need. Whether you're running a spa, a dental clinic, a law firm, or fitness classes, online booking can revolutionize how you manage appointments. For instance, a dentist can avoid overbooking and better manage patient flow, while a fitness instructor can easily handle class sign-ups without manual intervention.
Introduction to Booknetic Appointment Scheduling Plugin for WordPress
If you're using WordPress for your business website, Booknetic is an excellent tool to consider for your online booking needs. It's a comprehensive appointment scheduling plugin that offers a wide range of features tailored to meet the unique requirements of different businesses. With Booknetic, you can automate your booking process, manage appointments efficiently, and provide an exceptional client experience.
Embracing Online Booking for Business Success
Leveraging the Benefits of the Internet Age
We live in a world where almost everything is just a click away. From ordering food to buying clothes, the internet has made our lives incredibly convenient. So why should booking an appointment be any different? By embracing online booking, you're not just keeping up with the times; you're leveraging the immense benefits that the digital age offers. This includes reaching a wider audience, offering a more streamlined booking process, and even integrating with other digital tools to make your operations more efficient.
Meeting Consumer Preferences for Online Interactions
Today's consumers are tech-savvy. They prefer businesses that offer online interactions over those that require phone calls or in-person visits for booking appointments. By offering online booking, you're meeting your clients where they are and how they prefer to interact. This not only attracts new clients but also retains existing ones, as you're aligning with their comfort and convenience.
Establishing Long-lasting Relationships with Clients
When clients find it easy to book with you, they're more likely to return. Online booking systems often come with features like automated reminders and personalized messages, which add a touch of personal care to the automated process. These small gestures can go a long way in establishing a long-lasting relationship with your clients.
Products Offered by Booknetic
Different Types of Booking Options (Appointment, Event, Hotel, Rental) and Small Info About Booknetic
Booknetic is not just for standard appointment bookings. It offers a range of booking options to suit various business needs. Whether you're in the hospitality industry needing to manage hotel bookings, or you're an event planner juggling multiple events, Booknetic has you covered. It even caters to businesses that require rental bookings. This flexibility makes it a one-stop solution for all your booking needs.
Resources and Support
One of the standout features of Booknetic is its robust customer support and resource library. From how-to guides to video tutorials, you'll find a wealth of information to help you make the most of the plugin. And if you ever run into issues, their customer support is just a click away to assist you.
Popular Features of Booknetic
Booknetic comes packed with features designed to make your life easier. Here are some key features:
Automated Reminders: Reduce no-shows with automated SMS and email reminders.
Customizable Forms: Tailor the booking form to capture the information you need.
Multiple Payment Gateways: Accept payments through various methods like PayPal, Stripe, and more.
Staff Management: Assign roles and manage your team's schedules effortlessly.
Popular Integrations with Booknetic
What makes Booknetic even more powerful is its ability to integrate with various tools and platforms. Here are some popular integrations:
Google Calendar: Sync appointments with your Google Calendar for better schedule management.
WooCommerce: Seamlessly integrate with WooCommerce for a unified business operation.
Zoom: Conduct virtual meetings or consultations by integrating with Zoom.
Conclusion
Summary of Key Points:
Online booking is no longer an optional feature; it's a necessity for businesses in today's digital age. It offers unparalleled convenience to clients and streamlines operations for businesses. With tools like Booknetic, implementing an online booking system has never been easier.
Encouragement to Adopt Online Booking for Business Growth
If you haven't yet adopted online booking, now is the time. You'll not only meet the current consumer expectations but also set your business up for future success. So go ahead, make the smart move, and let your clients book appointments online, every time.
By embracing online booking, you're not just adopting a new tool; you're adopting a smarter way to do business.
Sign up for our newsletter
Be the first to know about releases and industry news and insights.
Let's

get started

on something great
Booknetic is a simple yet powerful plugin for accepting online bookings & payments on your WordPress site.