Why Use the WordPress Booking Plugin for Nail Salon Appointments?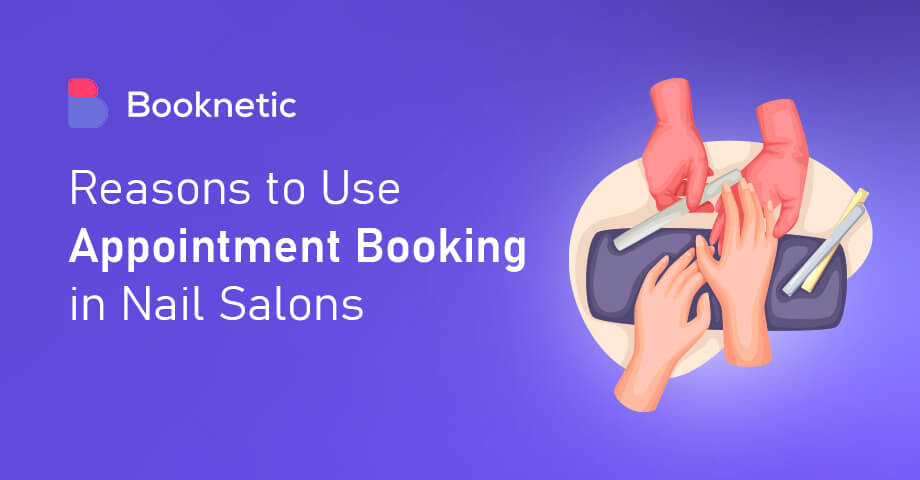 Are you looking for a WordPress booking plugin for nail salon appointments? Then, probably, you are dissatisfied with the way your nail salon's operations are being handled.
Managing everything, though, is unquestionably difficult! Several appointments at once, a large number of services to offer, unpaid invoices, and, most importantly, the financial duties that come with running a nail salon.
Here in this blog, we will explain why using the WordPress booking plugin for salon appointments is essential.
Indeed there isn't any damage! Or at least there are some!
You may, however, have a thorough understanding of your salon's sales. Furthermore, you know the break-even estimates for a week or even a day!
So, what if you intend to use the findings the following day? How do you go about doing so? Then you must refresh your memory on how you produced the sales! Which member of your team has the highest average ticket? Who has the highest percentage of customer retention? Who has sold the most retail items?
Calculating the revenues would not yield any answer to the questions. However, you can predict anything from the statistics that the WordPress booking plugin for nail salon appointments can produce.
What is the nail salon booking system?
It is a groundbreaking tool that efficiently automates your nail salon operations. The program assists you in successfully regulating your nail salon activity and provides you with more everyday sales. WordPress developers provide a booking system for nail salons inside WordPress websites.
The salon booking plugin has everything you need to improve client management, online booking, appointment making, payments, and billing, among other things.
Pick the choice that fits your needs and run your nail salon efficiently. Keep track of the merchandise, inventory, and accounts. You can now monitor the nail salon anytime and from any place.
If you're not sure, keep reading, and we'll persuade you to use the nail salon appointment plugin right away.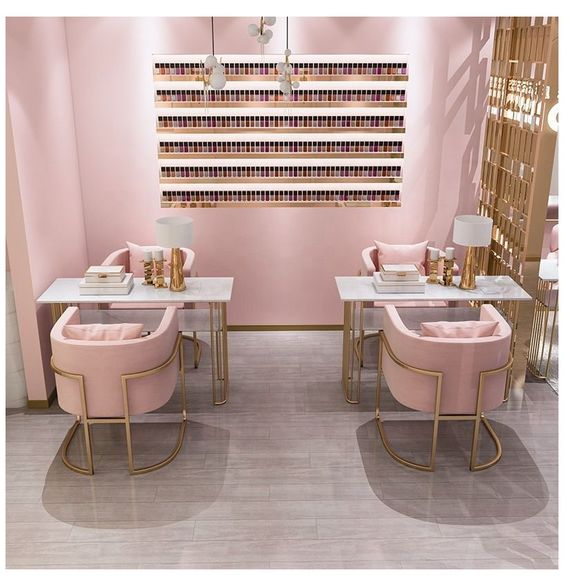 Benefits of salon WordPress plugin
There are a lot of benefits of the WordPress booking plugin for nail appointments. Here are they:
The most significant part of using the nail salon appointment plugin is that it allows patients to schedule appointments 24x7. It eliminates all of the steps involved in waiting for clients to make an appointment with you. They can now book appointments with your nail salon from the comfort of their own homes.
Customers can use the nail salon booking plugin to search available time slots and book conveniently. This procedure eliminates the need for them to wait for their turn and allows them to meet when they have scheduled for you. It completely satisfies them and transforms their experience.
If they can change or postpone their appointments ahead of time, this ultimately reduces the possibility of no-shows. It prevents customers from forgetting their appointment time and date and provides them with their login information. They can conveniently view all appointment info from here.
Managing the workers is undoubtedly a taxing task, mainly when the Salon owner is on their own. It would be best to handle everything to keep the rhythm going, from assigning assignments to seeing how they are doing. However, the nail salon control plugin will also help you streamline this process.
As a company owner, it's critical to keep just the most talented nail technicians at your nail salon, so it's essential to know how they're doing. For your nail salon extension, keep an eye on their success on a monthly and annual basis.
The salon booking plugin allows you to delegate tasks and track their progress from any place.
With the salon WordPress plugin, you can make the payment process more accessible. To boost the nail salon cash management scheme, ask your guests to pay at the time of booking.
You will use the scheduling software to add dependable payment gateways that your consumers can find simple to use. You should, however, assist them in making payments using the payment systems that they have.
Make it a smooth operation rather than a difficult one. The nail salon booking plugin alerts clients of any outstanding fees due to the salons.
It sends an SMS and an email to the customer in question requesting payment. This timely notification mechanism is also critical for informing customers of sales, meetings, and regular specials.
WordPress salon appointment booking plugin helps you keep track of client preferences, backgrounds, and interactions in real-time. You will view consumer data and guarantee 100 percent loyalty in just a few taps.
Customers will be automatically grouped to show loyalty points and special deals. The nail salon booking plugin will assist you in attracting new clients and providing the facilities they need. It enables you to discover the goods and services that consumers are most likely to order based on their previous purchases.
Salon applications will help you automate and streamline all of your company processes, including client service, staff schedules, payment acceptance, and inventory analysis. Efficient management of staff and customers is one of the secrets of successful salon owners.
It also provides accounting resources to help you keep track of your finances and fees to the best of your ability. The knowledge in its database saves time by allowing you to view data easily with only a click and without wasting time.
For nail salons, customers choose to book online.
According to Forbes, smartphones, and tablets account for 57 percent of all internet traffic in the United States. Customers of Zenoti booking, such as beauty salons and spas, report that mobile devices account for 70% of online bookings.
You will miss these future customers if you do not have an online booking for a nail salon.
One of the benefits of using an online booking system for nail salons is maximizing gross sales by upselling and cross-selling. When consumers schedule an appointment, you may suggest relevant programs they may not have experienced before.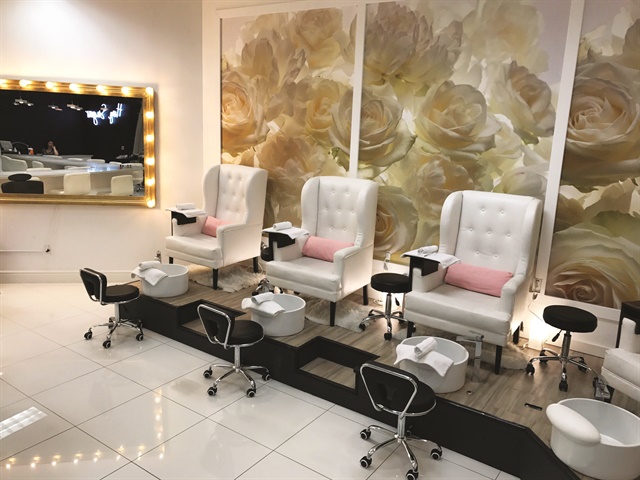 Customers' experiences will be improved by using online booking for nail salons.
The salon booking plugin has played a critical role in providing customers with a positive experience. According to reality, online booking enhances customer service.
Since 32% of salon bookings are made outside of business hours on the internet. As a result, using a salon WordPress plugin ensures that you do not miss any future customers.
Furthermore, consumers can take their time to pick any options they want, resulting in them selecting several services that they believe are more suitable than spending just 5 to 10 minutes on the call.
The booking system for nail salons gives salon owners a chance to build lasting customer relations.
Guests who make salon reservations online pay more money
Customers who have the luxury of choose book a salon online are more likely to spend more money. They can closely review the salon menu and choose the items they need using their preferred choices. Furthermore, clients are more likely to return when a salon accepts internet reservations.
Standard ways of scheduling an appointment seem to be easy, but consumers may have to wait for the receptionist to determine if the meeting is open or not. As a result, it is time-consuming for both clients and salons.
A nail salon booking system not only saves your customers' time but also saves your staff time. Your nail technicians won't have to waste time on the phone setting up appointments while they should be doing something more useful with your nail salon.
Consider if you can turn your nail technician's talent into living art that will satisfy clients, them, and you.
Best Nail Salon Appointment Plugin
1. Booknetic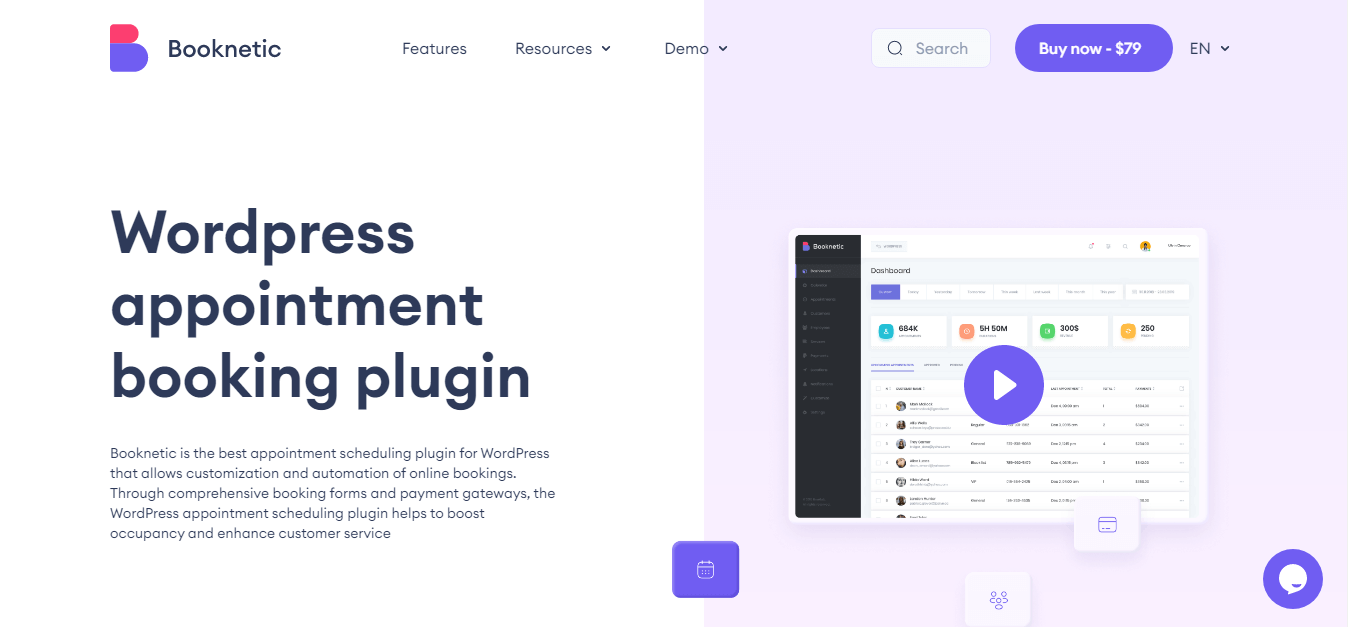 Booknetic is a WordPress booking plugin for nail salon appointments. With Booknetic, you can integrate the world's most popular payment systems like PayPal and Stripe into your nail salon booking system. You can also manage your appointments, clients, and services all from one central location.
Booknetic Features
- Supports all major payment systems
- Manage appointments, clients, and services from one central location
- Easy to use and setup
- Recurring Appointments
- Insightful dashboard
- Custom Forms
- Coupons and Giftcards
- Waiting List
Conclusion
As you see below, there are a lot of benefits of online scheduling software for nail salon appointments. If you are not sure about the nail salon WordPress plugin, this blog will help you decide.
By providing the best nail salon booking system, the Booknetic appointment booking plugin ensures time bookings, secure payments, and filled appointments. This plugin has many features that will let you handle all processes. Try our demo version and see the difference.
What is your choice of WordPress booking plugin for nail salon appointments?
Sign up for our newsletter
Be the first to know about releases and industry news and insights.
Let's

get started

on something great
Booknetic is a simple yet powerful plugin for accepting online bookings & payments on your WordPress site.