8 budget-friendly tips to increase spa revenue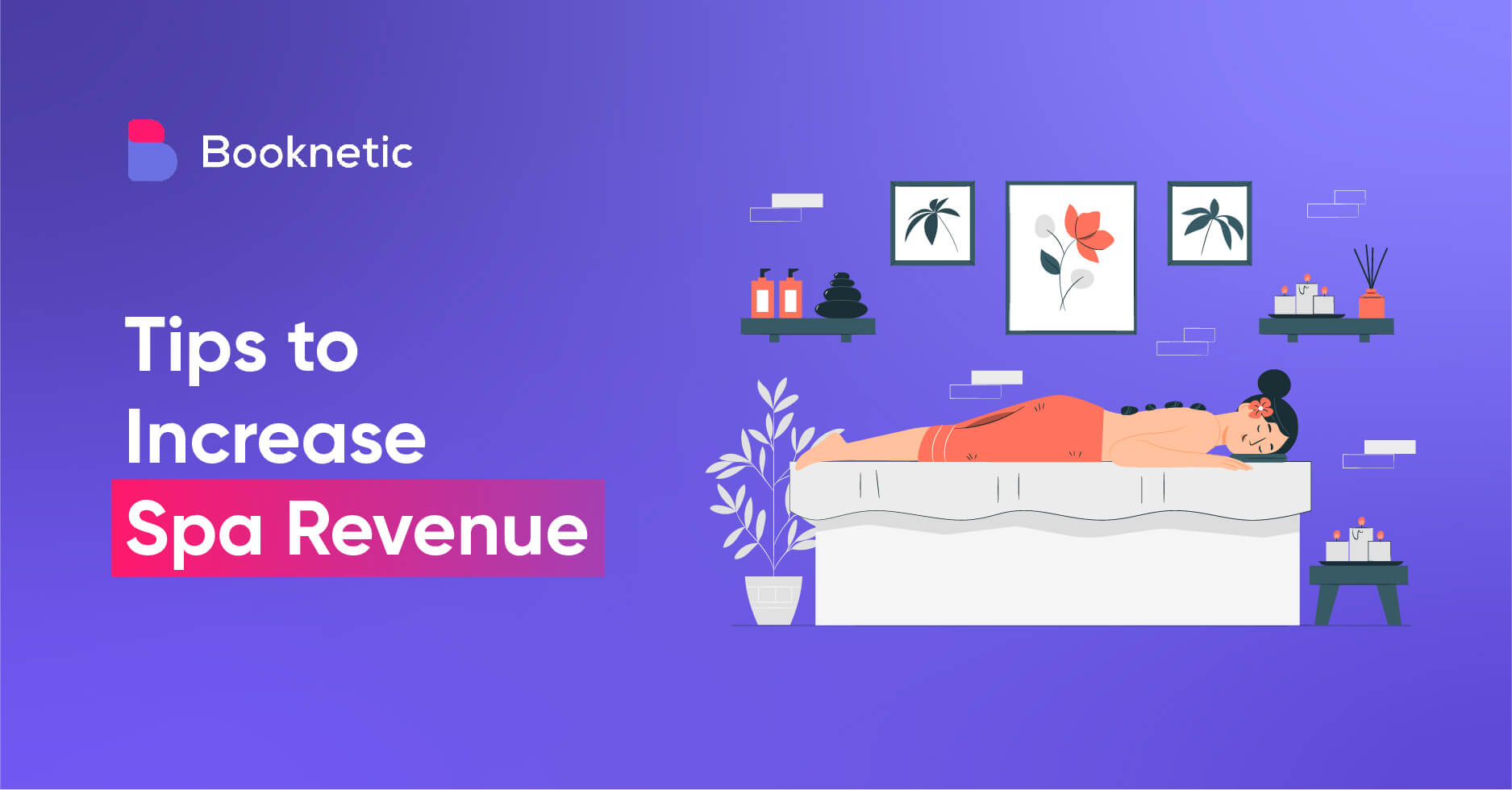 If you want to increase spa revenue, you have to consider customer expectations along with your business goals. People need beautiful, smooth skin and relaxed muscles.
They enjoy spending money on self-care, spoiling themselves, and recharging their batteries, as data from refinedmd suggests. And one of the salon's responsibilities is to keep them pleased.
Happy customers will return to your place and recommend it to their friends and family, so you should make them loyal because with trust you can increase spa revenue.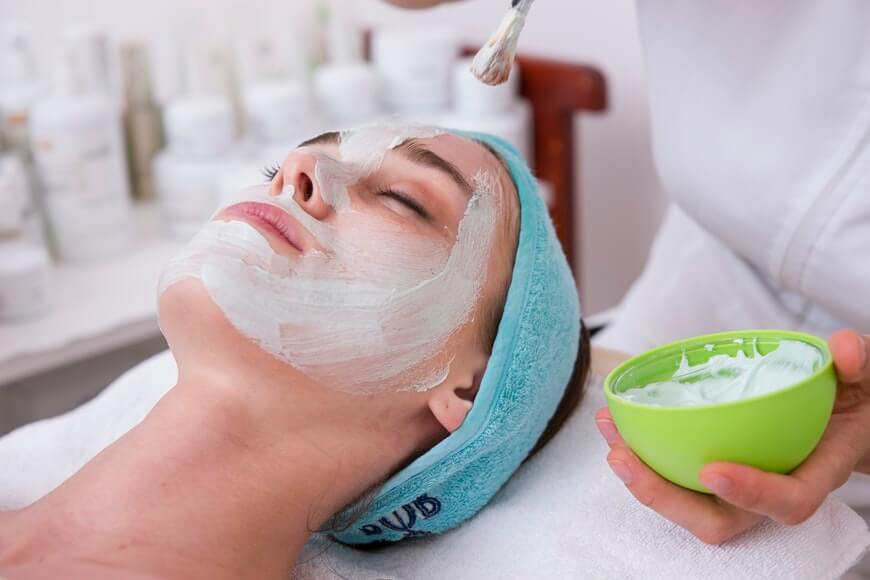 So, if you're having issues with your spa business, continue reading this blog to know
How to increase spa revenue
1. Define your spa budget plan
Although the majority of spa revenue tips are about increasing customer service and marketing channels, the first tip here is to identify your financial stat. Update your inventory list to clarify your spa budget plan.
To increase your spa revenue you also need to increase your spending or at least, change some parts you have previously focused on.
This could be hiring new spa therapists, purchasing new spa equipment, or increasing the spa salon marketing budget. At this stage, it is important to conduct solid market research and find out gaps.
You can figure out the areas you are lacking or fields that the spa market has not implemented yet.
Being aware of your financial capacity to bear these changes is important to predict expected revenue. Having a hair salon business plan will help you a lot in this part.
2. Motivate and train your employees
Your employees are professional trainers, but a motivated employee means excellent performance and revenue. As today's demands are increasing, training your team gives you success and an answer to how to increase spa revenue.
As a result, spa owners and managers should begin to consider allocating resources to implement all required advances within their spas in order to ensure that their employees stay and develop with them. Employees are the most important asset when it comes to managing the hair salon business.
Moreover, training may be used to not only improve soft and technical abilities but also to encourage your staff. Employees that are dissatisfied with their jobs are even less interested in selling more than is essential.
In order to motivate your employees, consider implementing a commission plan or providing gifts such as bonuses or paid time off.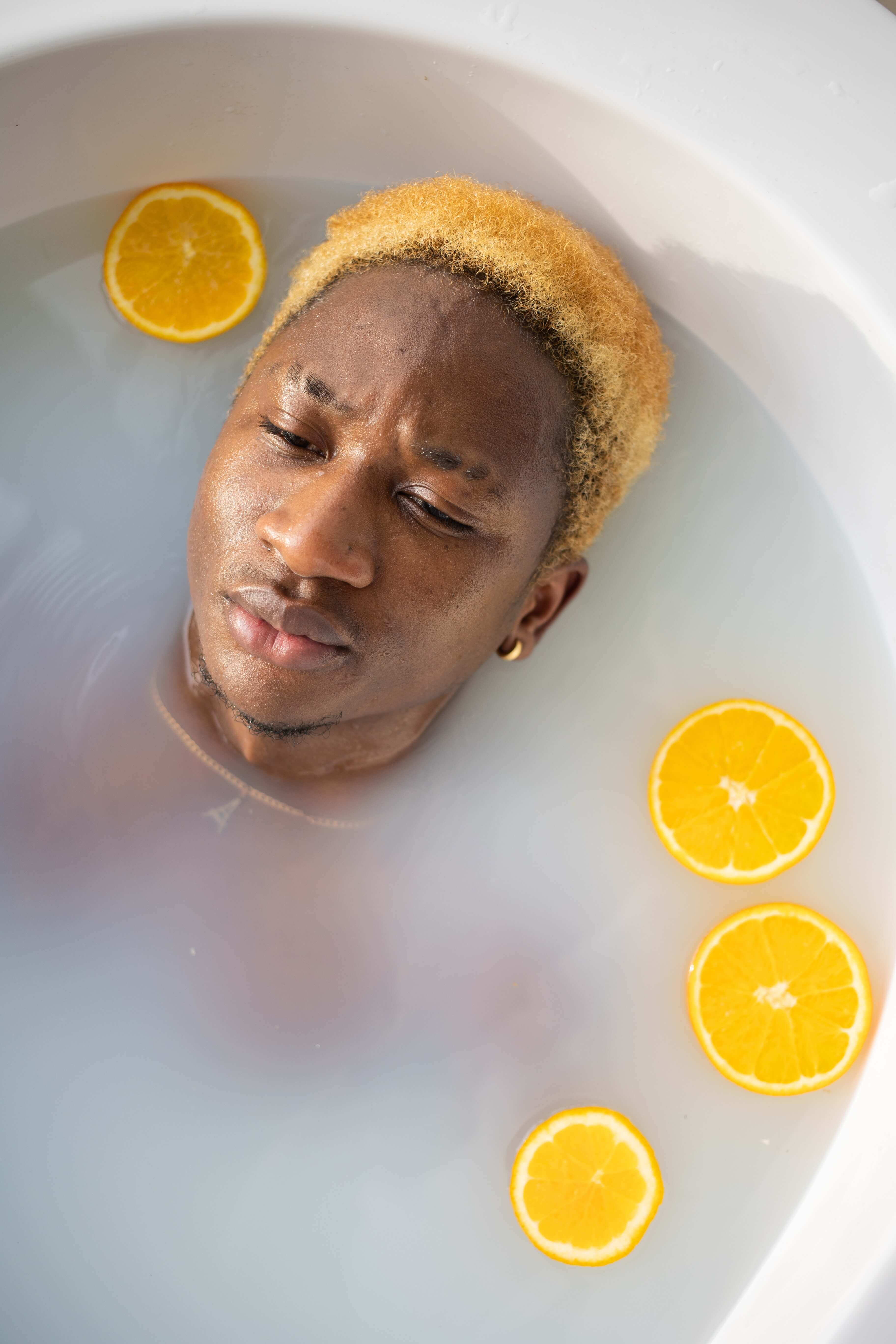 3. Find your best how to increase spa revenue plan
Gift, tester, discount? Try all of them to decide.
Everyone loves presents. Especially if it's on beauty and self-care.
There could be birthday gifts - this individualized approach will make customers feel unique, and they may decide to purchase your items as a result, or discounts on special days, holidays - people are constantly seeking simple gift ideas for the holidays that they know their loved ones will like.
Also creating personalized coupons depending on your customers' activities and orders is a wonderful approach to demonstrate to clients that you understand what they want while also rewarding retention.
In addition, giveaways can be an effective technique to increase spa revenue. Social promotions operate by providing a reward related to your business and collecting registrations from the winners, and other people.
Actually, testers work, too. Providing a product tester is one of the simplest and most successful ways to boost overall sales revenue in your spa. According to one research, giving away samples not only improves sales in the near term but also has a long-term influence on sales.
4. Providing a cozy atmosphere is another way on how to increase spa revenue
Keep in mind that not only your service but also your environment is important. The perspective of your area, entrance, rooms, product layout, colors, and lighting give a first impression of how you work.
If your retail environment is messy and chaotic, your consumers will assume you do not really care about what you're offering and will be turned off from purchasing from you in the future.
Look at various designs, themes, and lighting for your spa retail products. Then select those that reflect the atmosphere and vibe you want to express to your consumers.
In addition, pleasant seats and furnishings should be provided in the waiting rooms, journals, books, and magazines on the coffee table.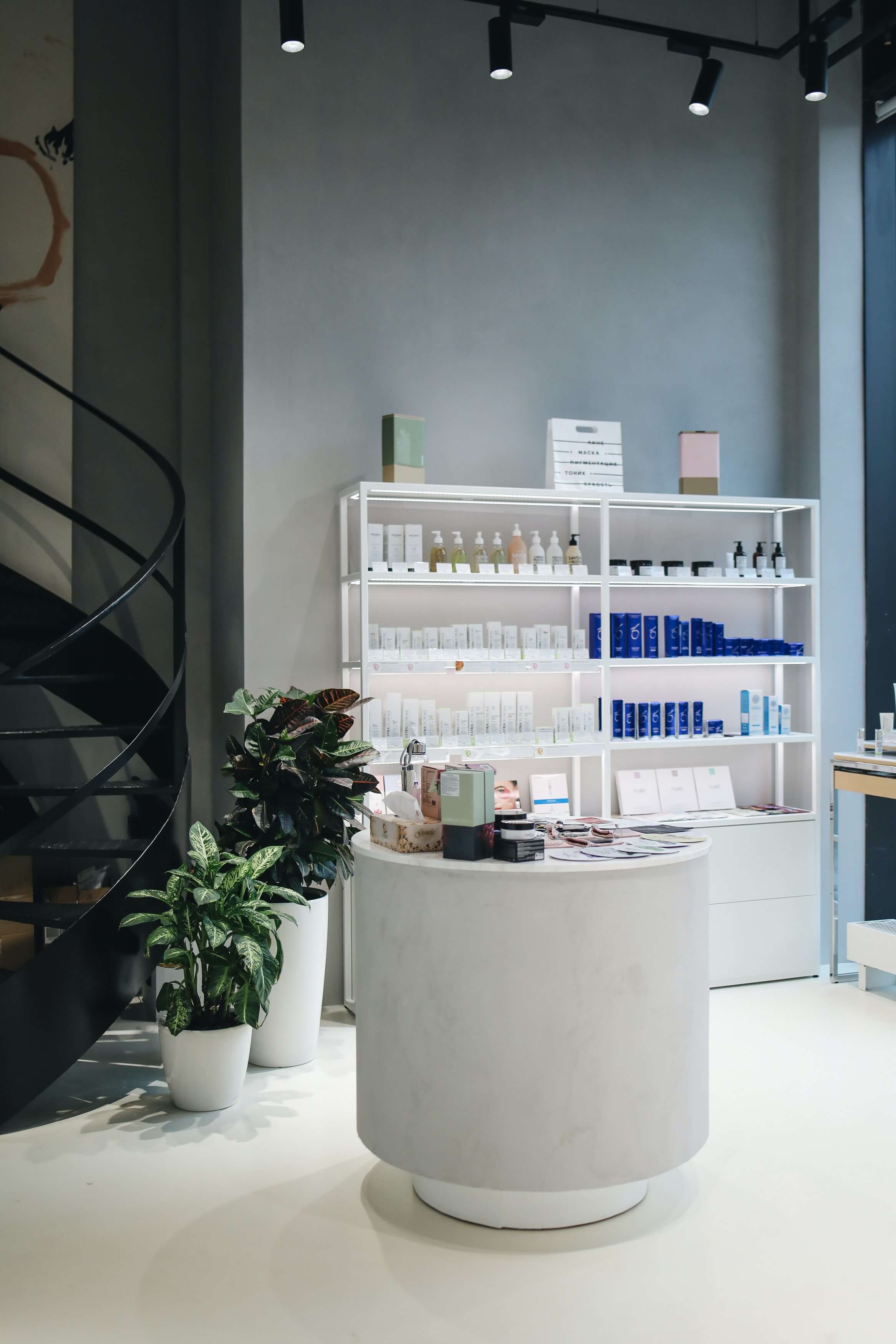 You can apply the gift/discount method to your first user to give a good first impression, too. A little surprise on the first visit is also a nice idea. It might assist you in attracting more clients to your spa. It might be a free gift, a discount on items or services, or free additional services.
For example, you can provide a $20 discount on their first treatment, a complimentary manicure, or a 15% discount on their first purchase from your store shelves.
5. Go online and find out how to increase spa revenue
It's a pity if a company does not have an online profile. In the modern world, it is important and effective to have a spa website and social media platforms, like Facebook, Instagram, Twitter, and Pinterest.
For selling your stuff, social media has become highly crucial. It's no longer simply a platform for users to exchange photographs and chat, but it's also a crucial strategy for building your brand's visibility and social marketing.
Create useful, engaging blogs, posts, and updates. Your followers will then regularly "like" and "share" them with their friends and relatives.
Staying online doesn't stop by only social media, do not forget Google My Business. If clients are looking for "best spa salons" or "spa salons near me" they will find you and choose you.
Add your contact info, open hours, and remind your past, loyal clients, to review you, so you will be on top of searches then it will increase spa revenue.
6. Build long-term relations with customers
From a customer-relations point of view, there are two main ways to increase spa revenue: retain existing customers or acquire new ones. The one you prioritize depends on the market conditions, your business model, existing customer base, and more.
Both of these require certain strategies to follow. Their spa advertising and marketing ideas will differ from each other.
To increase spa revenue you need to build lasting customer relationships. This includes taking customer feedback, providing world-class customer service, and constantly communicating with customers.
While customer acquisitions strategies include awareness campaigns, customer retention strategies include membership programs or loyalty programs.
7. Promote on social media to see how to increase spa revenue
Of course, the promotion gives you a return. Promotions can raise awareness, improve accessibility, and reach new clients for your spa salon. One of the most cost-effective spa marketing strategies is to promote your spa on social media.
Yet, because social media is a long-term spa marketing plan, you'll need to put in some additional time and effort for it to succeed.
Use all your creativity, and uniqueness, in a photo, video, and blog posts. Include all platforms, but, Pinterest and Instagram are pretty excellent platforms to advertise your spa since many potential customers use these sites specifically for health and beauty suggestions.
Collaboration with social media influencers is one of the most popular strategies to advertise your services on social media. Because they have a huge fan base, these influencers can effectively market your business.
According to one research, influencer marketing generates 11x the ROI of banner advertisements.
8. Focus on Retention
While companies always strive to get more and more employees, the best and most profitable ones are returning customers. While the general consensus is that returning customers are about 70% more profitable, some even suggest that returning customers are 10x more valuable.
But, many businesses still struggle too much on getting new customers, and too little on keeping the existing ones happy.
That's why you should make a difference. Keep your focus on existing customers, chat up with them, entertain them, offer them exclusive offers, give them special treatment, make them feel like they are valued.
After that, new customers will also see the value of existing customers, and they will try to become one of the priveleged.
Another way to improve retention is incorporating technology into spa management processes. While online booking is a starting point, it does not end there.
Always keep updated with relevant industry advancements, offer them first in your local business, be a leader in innovation and communicate what you do with your customers.
Bonus: use appointment booking system
The appointment booking system is an excellent method on how to increase spa revenue in very short term. An automated appointment system increases attendance rates, reduces customer complaints and boosts overall bookings.
Customers may arrange their own appointments online with a spa online booking system, making it easy for customers and less of a headache for both of you. If your spa business doesn't have a booking system, you are losing even more than 50%.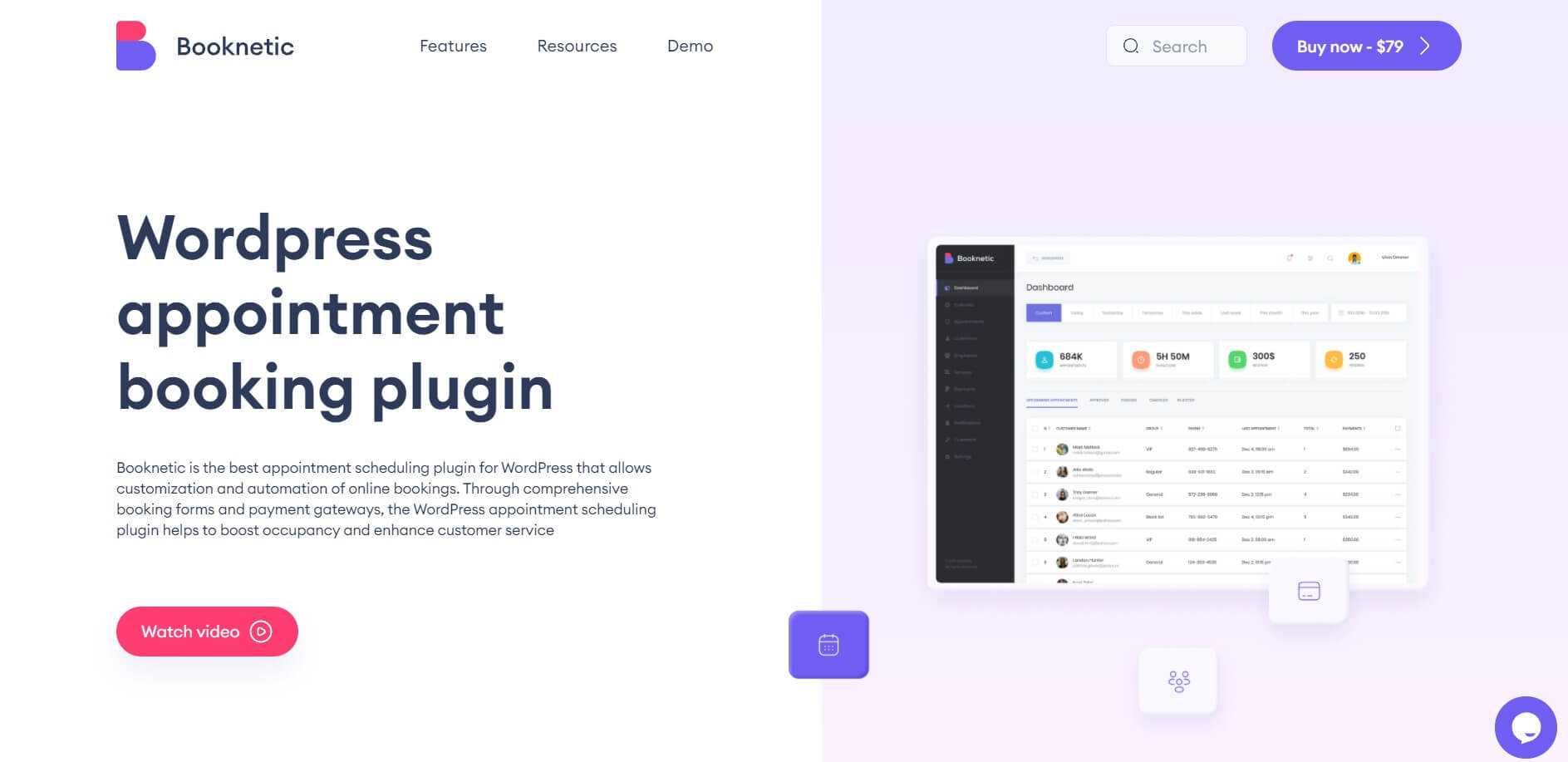 Booknetic is a modern WordPress appointment booking plugin that lets increase spa revenue appears to be highly versatile and adaptable.
Its adaptable technique allows all device users to have access to your services whenever and wherever they need them. Clients may look for open times, book appointments, check their calendars, and make changes to their schedules.
Using comprehensive connectivity options such as PayPal, Stripe, and Zoom meetings, you may completely automate your appointment process. Also, you can increase client engagement and keep them updated by using WhatsApp, Email, and SMS alerts.
Booknetic offers a lifetime package according to the needs of businesses. It is a one-time fee of $79 that includes unlimited use of features.
To Wrap Up
With these budget-friendly tips, you will increase spa revenue, performance and get known in your area. You don't have to apply all of this, only choose one or two of them, which is appropriate for your business and go for it. Our recommendation is to include adding a booking system to your website.
This service allows customers to make appointments, sends notifications, and even tells them when their next appointment is. This is a terrific way of creating things easier for your customers and increasing customer loyalty at your spa. Don't forget to Try Demo version of Booknetic, a superb plugin.
Pick the tips that are compatible with your business model to increase spa revenue.
Sign up for our newsletter
Be the first to know about releases and industry news and insights.
Let's

get started

on something great
Booknetic is a simple yet powerful plugin for accepting online bookings & payments on your WordPress site.